Rollins accepts role as mentor for young White Sox
Hopes to show he can still play every day, willing to tutor prospects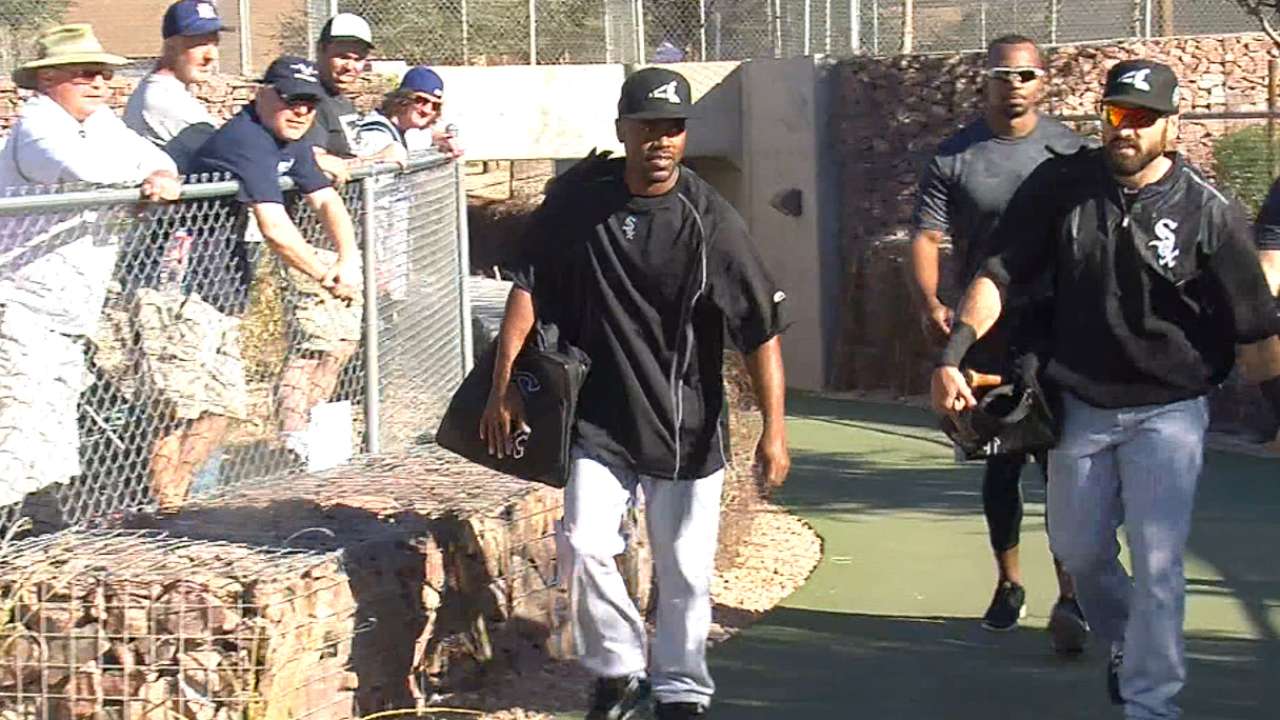 GLENDALE, Ariz. -- It didn't take long for Jimmy Rollins, the potential White Sox shortstop of the present, to meet Tim Anderson, the team's No. 2 prospect, according to MLBPipeline.com, and shortstop of the not-too-distant future.
"Tim hit me right away," said Rollins with a broad smile, as he spoke to the media for the first time following Thursday's workout. "I've heard a lot about him, all good things. He can play, and one heck of a story.
"First-rounder coming out of JUCO, he's a basketball player, but he's one heck of a baseball talent. Still working his way up. Whatever he picks up, whatever he has to ask, I can probably answer. If I can't, then I won't lie to him."
Rollins signing pic.twitter.com/tA5KdD8Ygl

— Scott Merkin (@scottmerkin) February 25, 2016
Mentoring Anderson, as well as infielders Tyler Saladino and Carlos Sanchez, serves as just part of the reason why the White Sox brought in Rollins on a Minor League deal with the chance to earn $2 million if he makes the Major League roster. The White Sox also are hoping they have an accomplished 37-year-old switch-hitter who can produce offensively and defensively on a somewhat daily basis.
Saladino stands as the biggest challenge for Rollins up the middle. But even one getting picked over the other to make the Opening Day lineup in Oakland will allow for plenty of playing time for both.
"All of our information suggests that he still is a very talented player," said White Sox executive vice president Ken Williams of Rollins. "He's not the MVP guy that he used to be, we know that. He's a very talented player, and he can help on a team that has championship aspirations. Now, to what degree? That will be shown in Spring Training."
"The one thing to take into consideration is it's not going to be just, 'That guy is going to play no matter what,'" White Sox manager Robin Ventura said. "We're going to see that as he goes through Spring Training and we see how he does, how he's moving around, how he feels and how he's playing. It all goes together. Knowing the individuals we have, we have some versatility to change it up somewhat."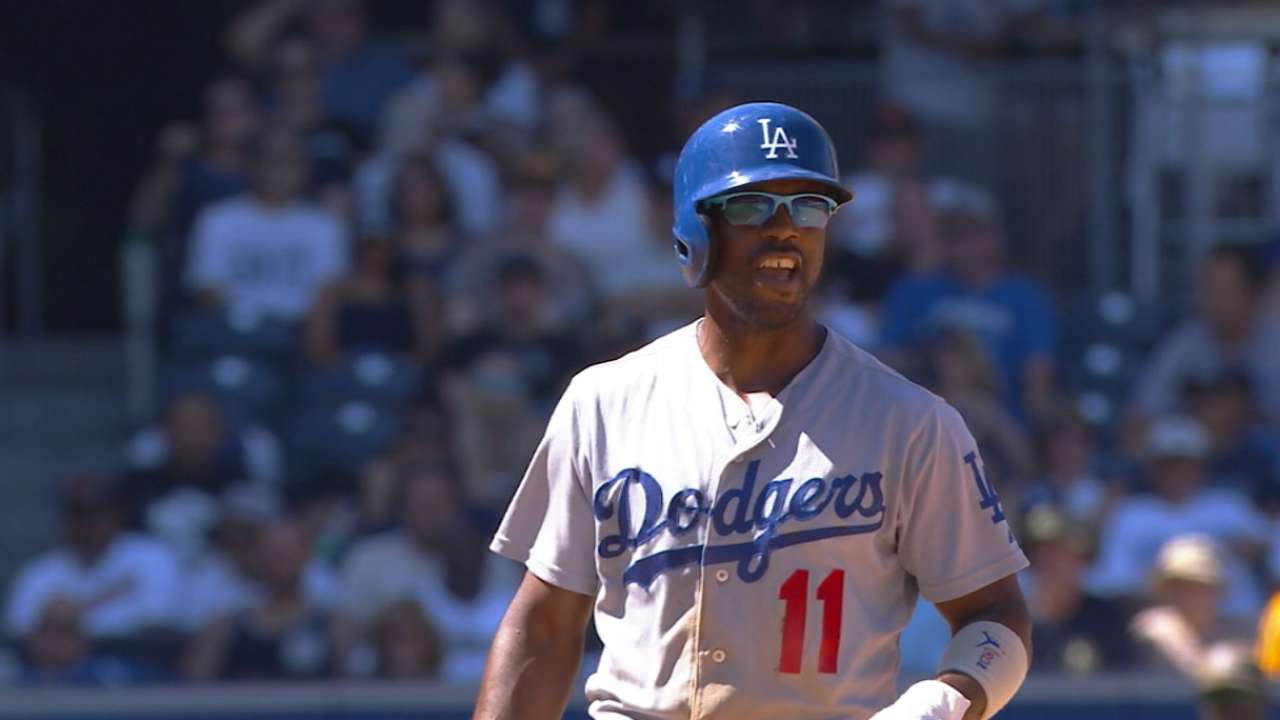 When Rollins joined the Dodgers for the 2015 season, the National League MVP from '07 with the Phillies had to grow accustomed to playing for another team for the first time in his 16-year career. Rollins quickly found out what the Dodgers were all about, and along with realizing he knew more players than originally thought, it was easier for Rollins to make the change.
This one-year stint became a placeholder for acclaimed prospect Corey Seager, who moved into the starting shortstop job in September. The charismatic and humorous Rollins, who flashed that humor on Thursday, could be serving the same purpose for Anderson in Chicago, but his focus is getting ready for the season with an undefined timetable in mind for how much longer he wants to play.
"Until they basically take the uniform and tell me to go coach somewhere," Rollins said. "Who knows how long that will be?"
"He's not a normal-looking 37," Ventura said. "He's a very fit 37, so he can still move around."
Scott Merkin is a reporter for MLB.com. Read his blog, Merk's Works, follow him on Twitter @scottmerkin, on Facebook and listen to his podcast. This story was not subject to the approval of Major League Baseball or its clubs.