Eickhoff back from injury; Asche day to day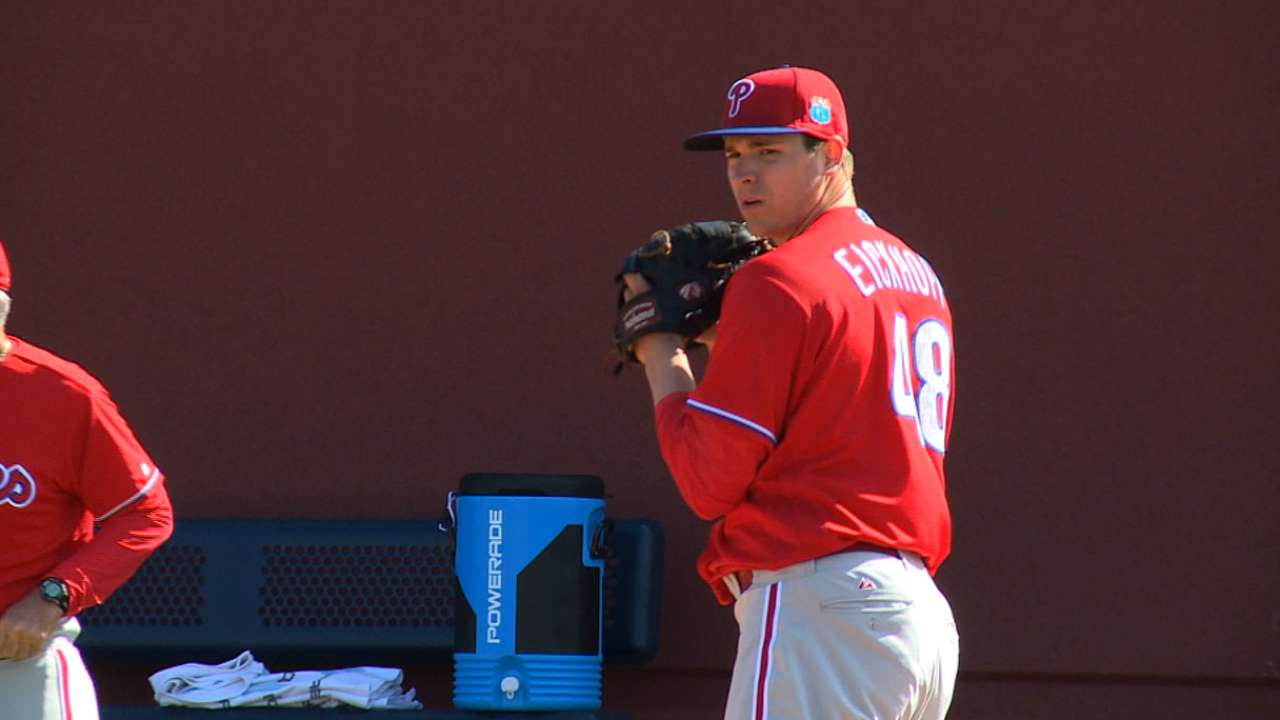 CLEARWATER, Fla. -- After fracturing his right thumb in a bunting drill last week, projected starter Jerad Eickhoff said his injury wasn't anything serious. Apparently it's not.
Eickhoff returned to Phillies camp on Thursday to throw a bullpen session, and he was happy to be back.
"Absolutely, just to get back on that slope was a great feeling. Wish I could have threw more," Eickhoff said. "I just wanted to get that feel back."
Spring Training: Schedule | Tickets | More info
Manager Pete Mackanin was encouraged by the quick return.
"Very much," Mackanin said. "We know that he's gonna be ready for the season. I'd like to believe it would be in that first rotation. He's set back a little bit. It was unfortunate, but I think he's going to be fine."
Eickhoff felt great, but he admitted the injury scared him at first.
"A little bit," he said. "I was pretty nervous obviously the day it happened. It's been a good feeling. All the trainers and coaches have been real supportive. They said, 'Don't rush back by any means. Just make sure you get that thing healthy before you get back.'"
Asche out
Cody Asche is listed as day to day in camp after getting hit by a pitch and tweaking his oblique. Mackanin says it's simply a precautionary measure, as Asche doesn't want to risk making it worse and should be back soon.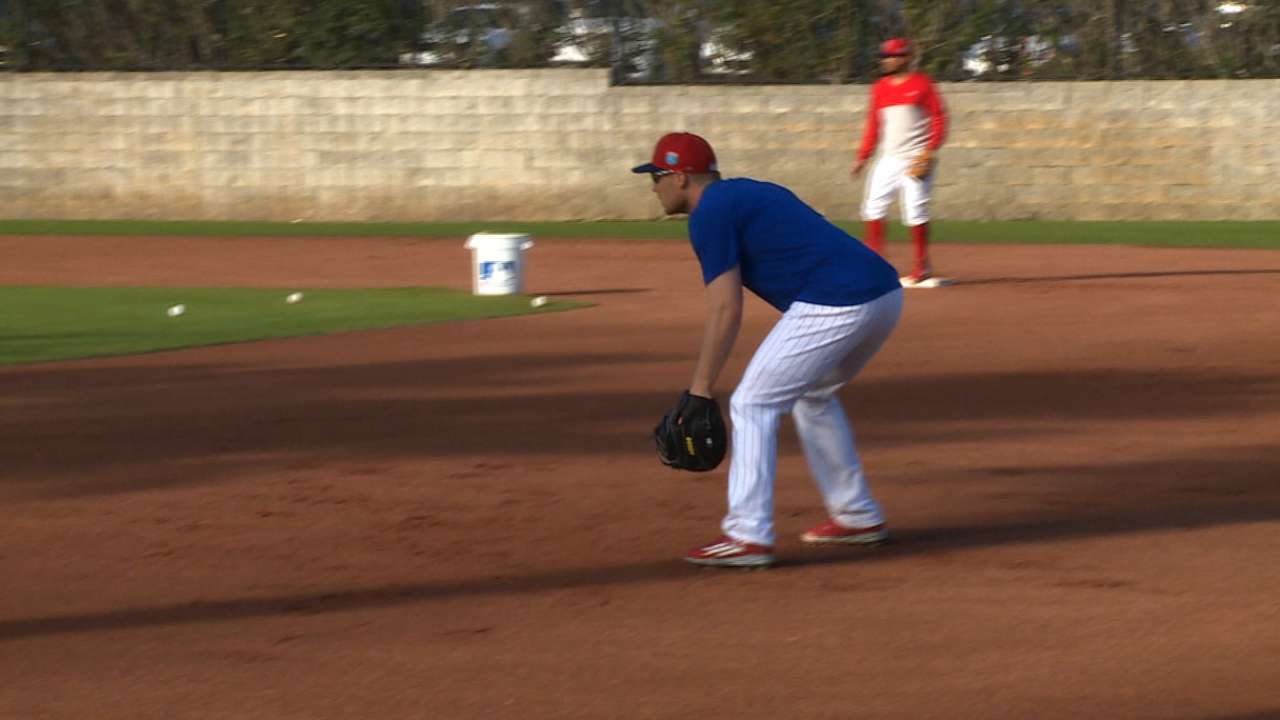 On the clock
Major League Baseball is making big efforts to speed up its games, with the latest measure a 30-second stadium clock counting down each mound visit. The clock begins the moment each coach leaves the dugout.
"I'm going to have to keep my legs loose so I can jog out to the mound," Mackanin quipped.
Mackanin doesn't have a problem with the new mandate, as he says most trips are quick, unless a manager needs to bring his infielders in to make them aware of a certain play.
"I think it can be done in 30 seconds."
Mike Nabors is a contributor to MLB.com. This story was not subject to the approval of Major League Baseball or its clubs.