Santana hopes to replicate 2015 success over full year
Veteran righty went 7-5 after returning from 80-game drug suspension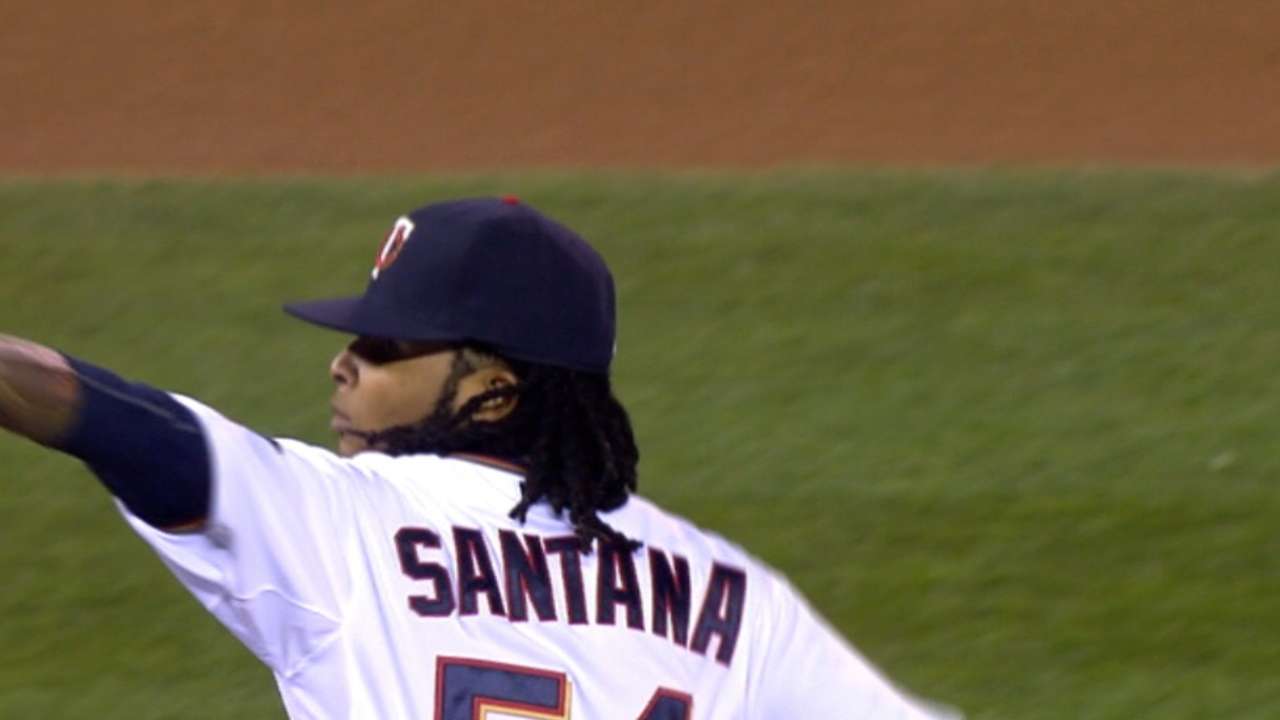 FORT MYERS, Fla. -- Despite getting off to a 1-6 start last season, the Twins hung on in the American League Wild Card race until the final weekend of the season, finishing second in the AL Central behind the eventual World Series champion Royals. The Twins' final record was 83-79 last season -- 49-40 in the first half, 34-39 in the second half -- and they spent 12 days in first place.
While it may be easy to fall into the "what if" and "if only" loops that can torment a team all winter, manager Paul Molitor has not allowed himself to wonder what his team might have accomplished if right-hander Ervin Santana had been in the Twins' rotation all season.
• Spring Training: Schedule | Tickets | Complete info
"Not really," Molitor said. "I have a realistic perspective of whatever you're handed at any given time, that's what you have to sort out and maximize it. You don't try to imagine, if only we had this guy or think of it different.
"Whatever it is, we have to make an adjustment to it, [like] when his suspension came down at the end of camp."
Santana, 33, went 7-5 with a 4.00 ERA in 17 starts for the Twins, but he did not make his first appearance until July 5 due to an 80-game suspension after testing positive for Stanozolol, a performance-enhancing substance. Santana, who had been slated to be the Twins' No. 2 starter last season, is entering the second season of a four-year, $55 million contract.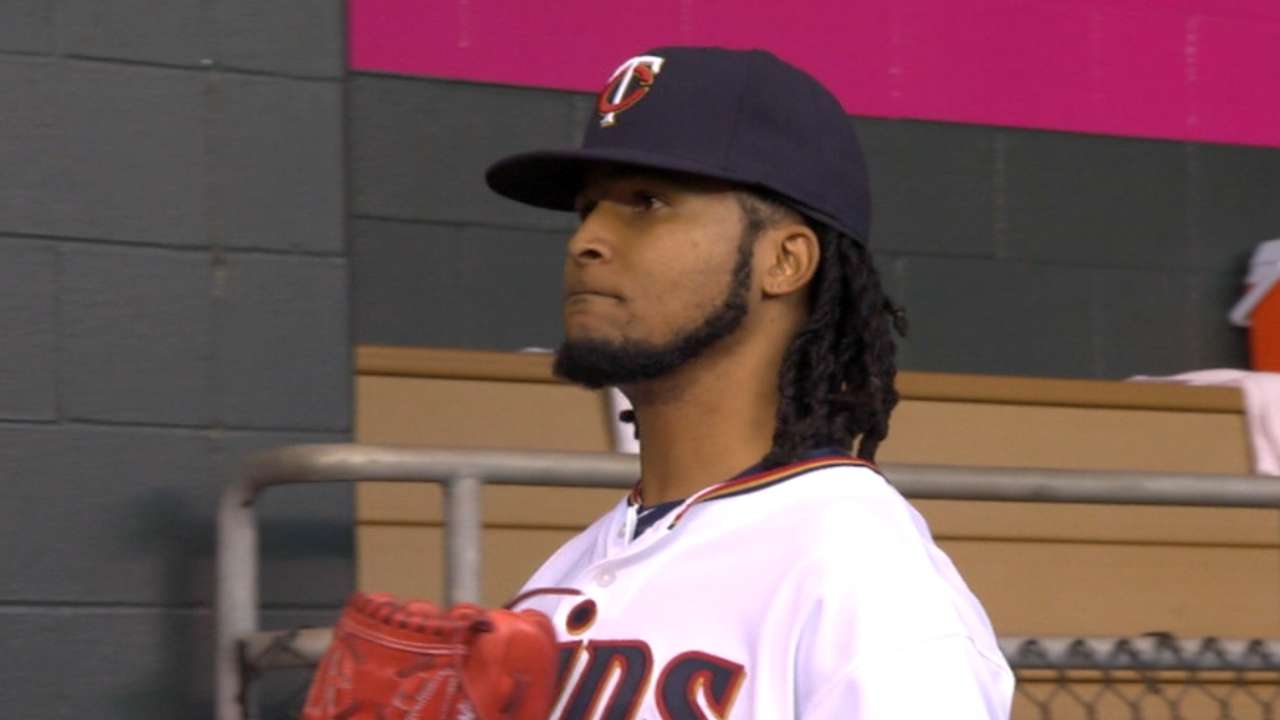 He took a no-decision in his first start, striking out eight and giving up two runs over eight innings on three hits and three walks in Kansas City. The Twins were 9-8 in his outings, and he averaged just over 6 1/3 innings per start. He posted a scoreless streak of 15 2/3 innings from July 17-23 against the A's and Angels.
Santana went 5-1 with a 1.62 ERA, 14 walks and 47 strikeouts in 50 innings in his final seven starts of the season. In five September starts he went 4-0 with a 1.75 ERA, 11 walks and 34 strikeouts over 36 innings.
"It was a little bit difficult," Santana said of last season. "But when I got my chance to pitch I did my job. So I just have to bring the same confidence and bring it to this year."
Santana is entering his 12th Major League season, having also pitched for the Angels, Royals and Braves. Including 2005, when he made 23 starts for the Angels in his first Major League season, Santana has averaged 181 innings per year. He has reached the 200-inning mark in five seasons, and just missed it in 2014 when he threw 196 innings in 31 starts for the Braves. His goals for this season are simple.
"Just stay healthy. That's my goal," he said. "Everybody would like to throw 200 innings. That's one of the big goals for every pitcher. So just take it one day at a time."
"If Ervin stays healthy, I don't have big concerns about how he's going to perform," Molitor said. "I'm not sure what his ceiling is, how good he can be, but I don't really fear that he's not going to give us a chance to compete most times he takes the ball. You don't take those things for granted, but that's what his track record has allowed me to come to believe I can expect from him."
Maureen Mullen is a contributor to MLB.com. This story was not subject to the approval of Major League Baseball or its clubs.