Cain has cyst removed from right arm
Giants hurler will resume throwing in 10 days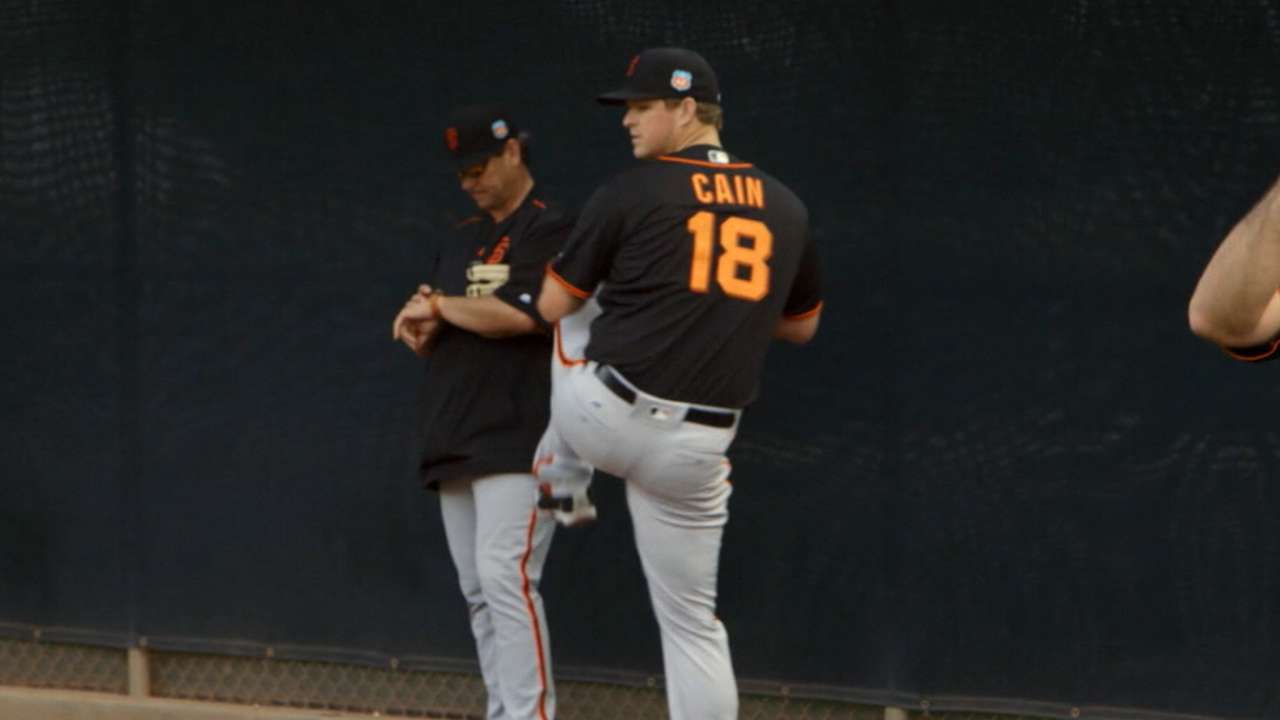 SCOTTSDALE, Ariz. -- Matt Cain was scratched from a throwing session Thursday after having a cyst removed from his right arm.
The right-hander is expected to resume throwing in 10 days.
"You hate for him to go through what he just went through, but it's pretty minor, I think," Giants manager Bruce Bochy said. "We have plenty of time. I don't see this being a major setback at all. Without knowing, my guess is we still have time to have him ready [for the start of the season.]"
• Spring Training: Schedule | Tickets | Information
The cyst is the latest in a series of arm troubles for Cain, who earlier in his career was a very durable pitcher.
After throwing 200 or more innings for six straight years from 2007-12, Cain hasn't reached 100 innings in either of the past two seasons.
The 31-year-old right-hander had surgery to remove bone chips in August 2014, then spent time on the disabled list with a tendon flexor strain in his right forearm last year.
Cain appeared in 13 games -- 11 starts -- in 2015 and went 2-4 with a 5.79 ERA over 60 2/3 innings.
Although the Giants aren't ruling out Cain for the beginning of the season, if he does have to miss time, Chris Heston could slide into the rotation. Heston went 12-11 with a 3.95 ERA, including a no-hitter, in his rookie season a year ago.
• Major League Baseball announced a few rule changes Thursday morning. One of those changes limits managers and pitching coaches to 30 seconds during a mound visit.
"I'll be doing some sprints in spring; you'll see me on the back field," Bochy joked. "But seriously, that's plenty of time from the time you leave the dugout. I don't see it being an issue."
• Ray Black was among pitchers throwing live batting practice Thursday. The hard-throwing right-hander has had a long list of injuries throughout his career and hasn't pitched on back-to-back days since he was drafted in the seventh round in 2011.
However, that will change in 2016. For the first time in his professional career, there will be no restrictions on Black, ranked as the Giants' No. 19 prospect by MLBPipeline.com.
"It's really exciting," Black said. "I'm sure the guys in the bullpen that I'm with are going to be excited, too. They've had to pick up my slack the last two years. I feel fortunate; I'm happy. I'm healthy again for once."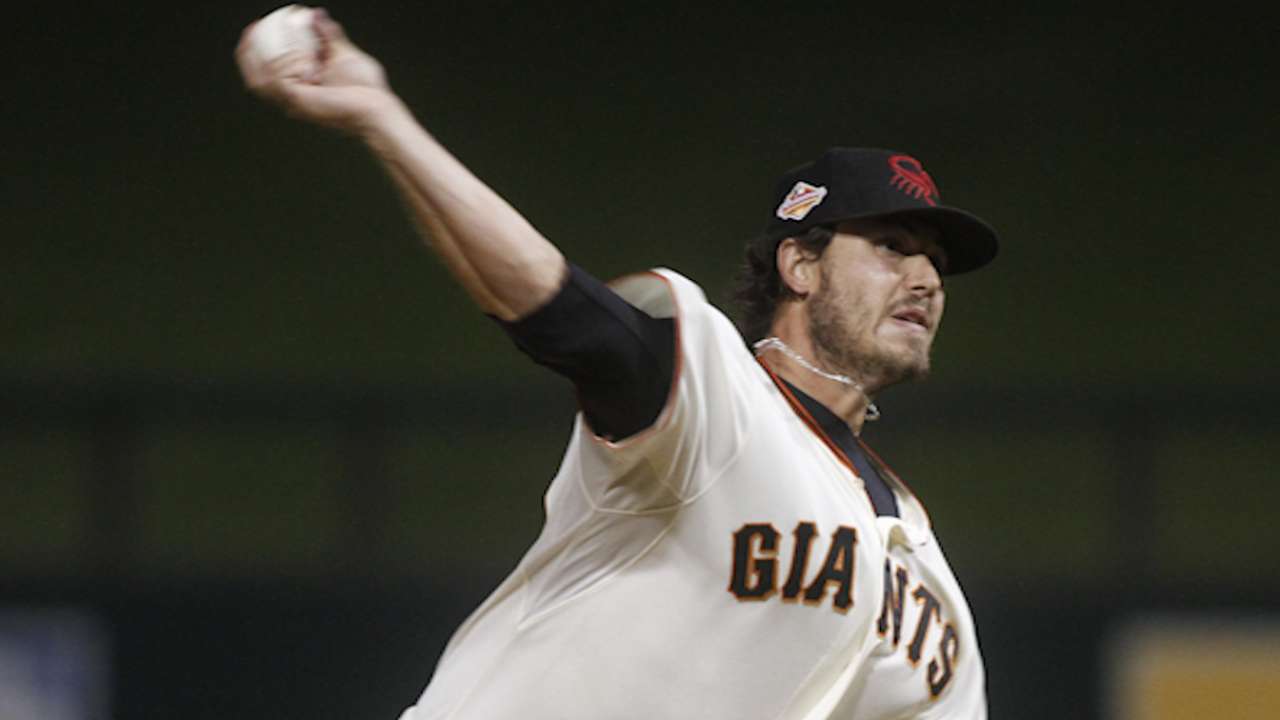 To make up for some of those lost innings, Black finished off the 2015 campaign in the Arizona Fall League.
Although Black initially was hesitant to add to his workload and pitch well into November, he now feels it'll springboard him into a strong 2016.
"I think it actually helped me a little bit," Black said. "I threw later, I didn't give myself quite as much time to rest. In years past, I took a couple months off and it'd be a little bit harder to start throwing again. ... I actually feel a lot better this year with less rest than I had in years past with more rest."
William Boor is a reporter for MLB.com. Follow him on Twitter at @wboor. This story was not subject to the approval of Major League Baseball or its clubs.