Conger's 2015 throwing woes likely aberration
Other factors besides catcher's performance responsible for low caught-stealing rate last year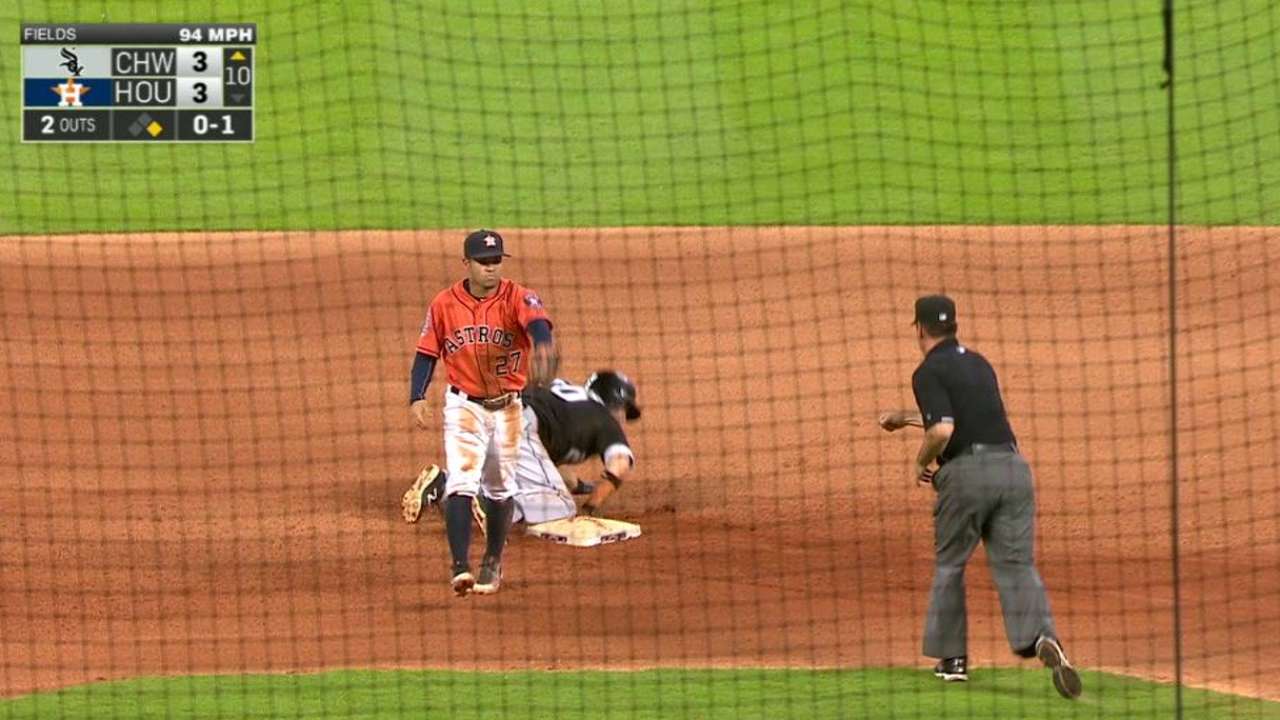 PORT CHARLOTTE, Fla. -- Hank Conger's 2015 offense could be classified as top shelf. And his defense...
Perplexing, to say the least.
Baserunners were successful on 42 of 43 stolen-base attempts with Conger behind the plate for the Astros last year. He threw out J.B. Shuck of the White Sox at second base on May 29, then was unsuccessful on his last 37 attempts.
Rays manager Kevin Cash was asked if he has seen anything in Conger's throwing thus far in camp that might have contributed to the problem.
"That would be tough to say on Day 1," Cash said. "They're all still getting their arms in shape. I watched all of Hank's throws last year. I've seen him on video. He made plenty of good throws, and then he made some throws that weren't good.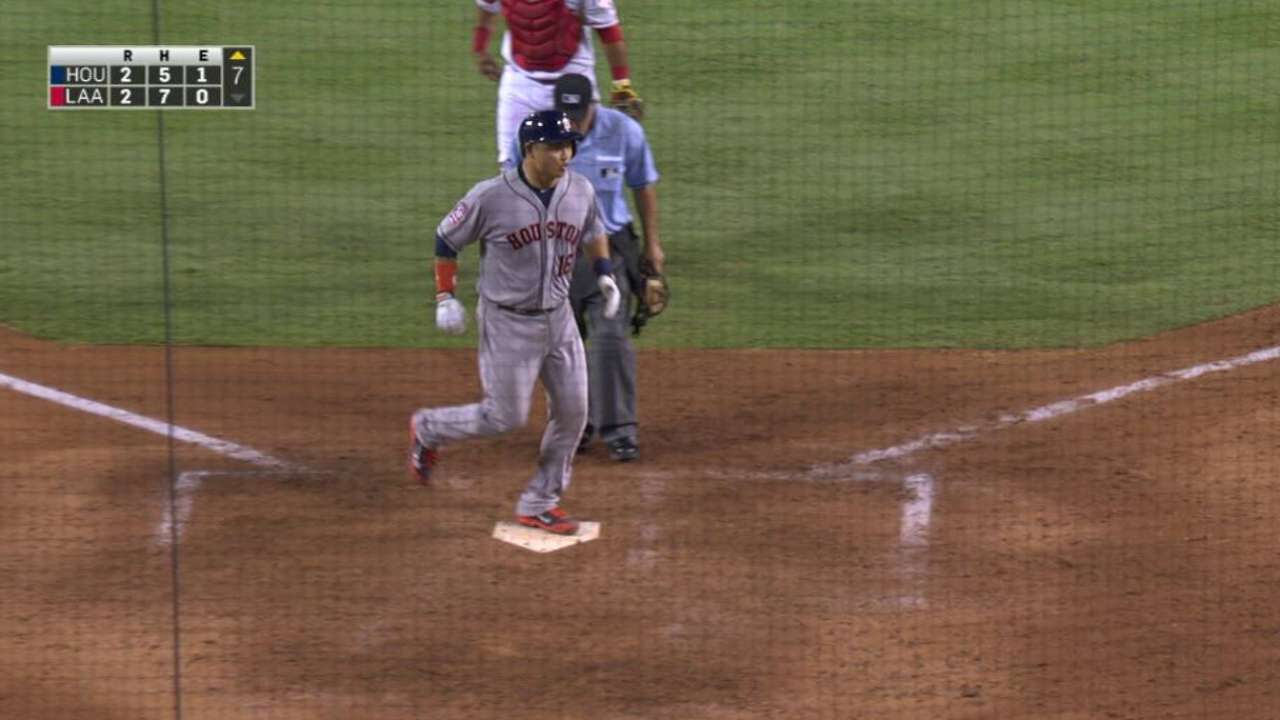 "Generally when a catcher comes up and puts it right on the bag you would expect to have a close play at second base. Sometimes that falls a little bit more on the pitcher than it actually does the catcher."
In other words, there are a lot of other factors that can go into a stolen base than what the catcher can control, such as the actual pitch used, the runner being held on the base, etc.
"We saw as good as anybody last year Rene Rivera, he'd throw a bullet down there sometimes, and the guy would beat the throw," Cash said. "And we know Rene is as quick as anybody."
While the jury is still out on what the Rays have behind the plate in Conger, there is evidence to suggest that last year's performance should be considered an aberraton.
Conger threw out a career-high 18 attempted base stealers in 2014, and his 24.1 caught-stealing rate the previous thre seasons was only slightly below the 26.8 percent Major League average during that span.
The Rays enter camp with four catchers with Major League experience in Conger, Rivera, Curt Casali and Luke Maile.
Bill Chastain is a reporter for MLB.com. This story was not subject to the approval of Major League Baseball or its clubs.