Mercer, Kang appreciate new slide rule
Baserunners forced to make 'bona fide slide' into second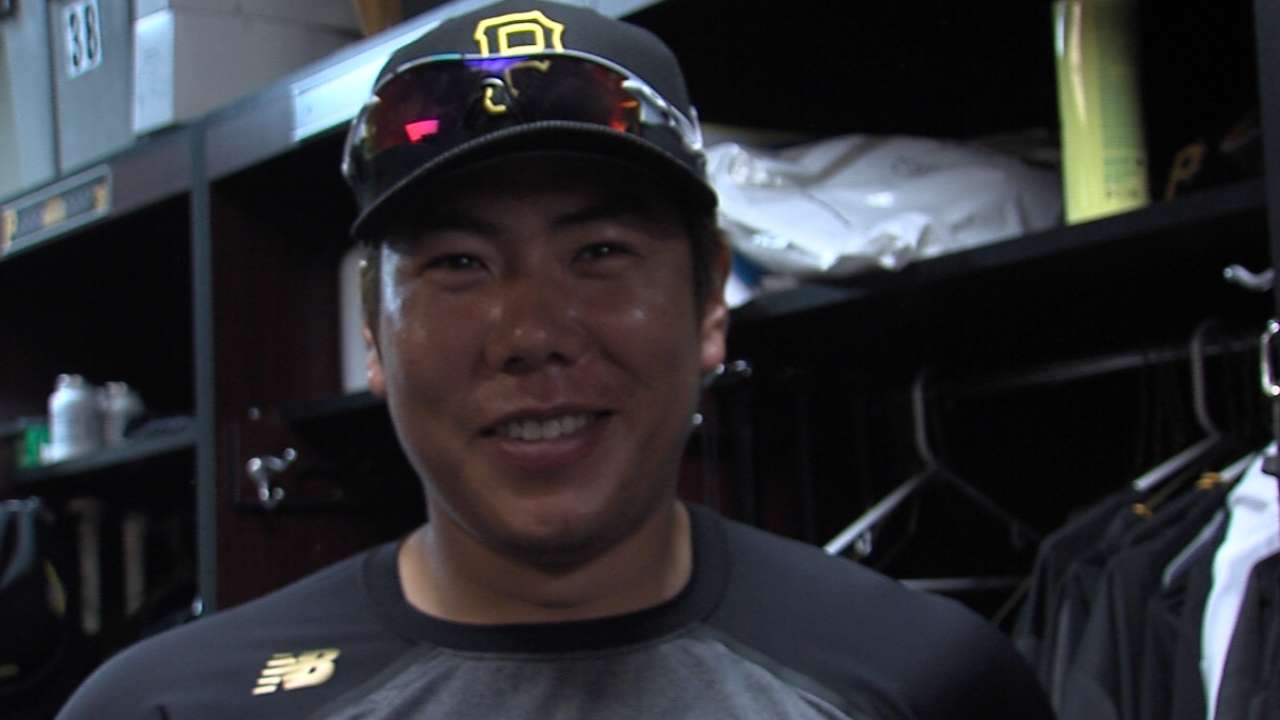 BRADENTON, Fla. -- The Pirates had reason to appreciate the new slide rules announced Thursday by Major League Baseball.
Pittsburgh watched Jordy Mercer and Jung Ho Kang go down with serious injuries last season as a result of deliberate takeout slides at second base. The new rules call for baserunners to make a "bona fide slide" into second, directing them to slide straight toward the bag and preventing them from changing their path to the base exclusively to initiate contact with an infielder.
"At the end of the day, there's life after baseball. The last thing you want is for life after baseball to be altered because of something that happened on the field," second baseman Josh Harrison said. "If these measures will protect us, I'm all for it. You can still break up double plays. It's about protecting those guys in the middle."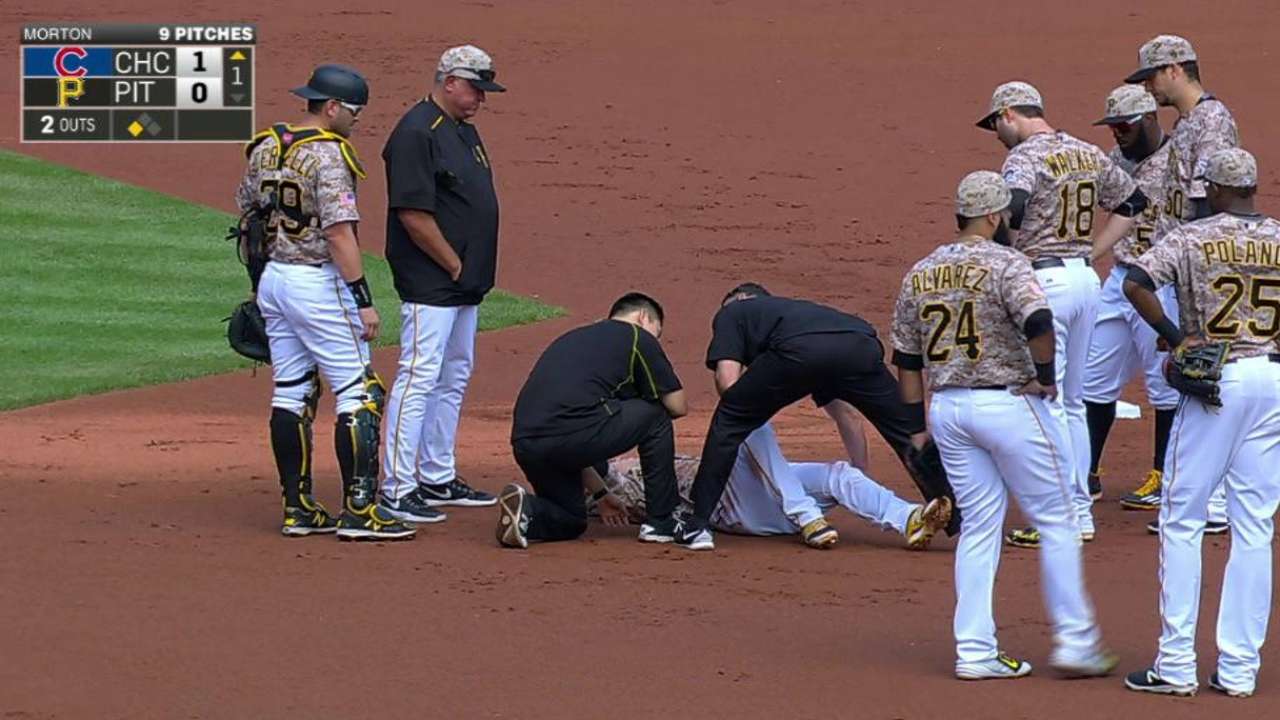 Kang, who is still recovering from the left leg injuries he sustained on Chris Coghlan's slide in September, was pleased to hear about the rule changes.
"I'm all for it," Kang said through interpreter H.K. Kim. "It's safe for the players, safe for the players who are in the double-play situation. It's for the players, to protect the players."
Manager Clint Hurdle reached out to Major League Baseball officials last summer to share his thoughts on the plays that led to Mercer's and Kang's injuries. Hurdle spent more than an hour discussing the rules Thursday morning with Major League Baseball executives Joe Torre, Peter Woodfork and Charlie Reliford.
• Spring: Tickets | Ballpark | 40-man roster | NRIs
"I think the intent was in a good place. I think it's working for the betterment of the game," Hurdle said. "You're not going to be able to make any contact above the knee. I think these guys are going to have to slide a little bit earlier, so I think it's a definite step in the right direction."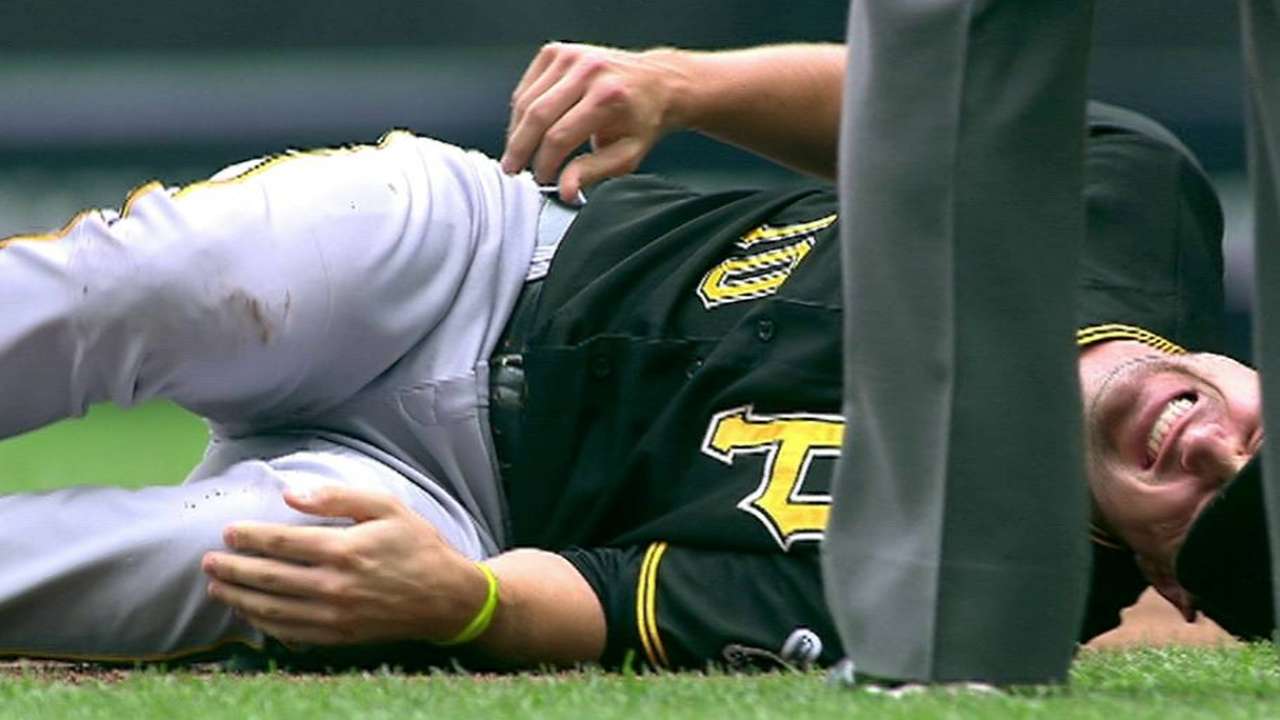 Mercer, who suffered an MCL sprain on a hard slide by then-Brewers outfielder Carlos Gomez, was less certain.
Mercer spoke to Tony Clark, the MLB Players Association's executive director, about a potential change this offseason, so he knew an announcement was coming at some point. Mercer was still digesting the news as he spoke to reporters Thursday afternoon.
On one hand, Mercer was obviously happy to see the league's attempt to protect its players' health. But he hopes the dramatic rule changes don't drastically affect the way the game is played around the bag.
"Part of me's saying, yes, because we obviously want to stay on the field -- me personally being hurt and Jung Ho, too. It stinks being hurt, no question about it," Mercer said. "But the other part of me is [saying,] 'It's the game of baseball, man. It's been played like this for a long time.' That's why I'm on the fence about it."
Adam Berry is a reporter for MLB.com. Follow him on Twitter at @adamdberry. This story was not subject to the approval of Major League Baseball or its clubs.