MLB.com Columnist
Jim Duquette
Picks to click: 5 players poised for big seasons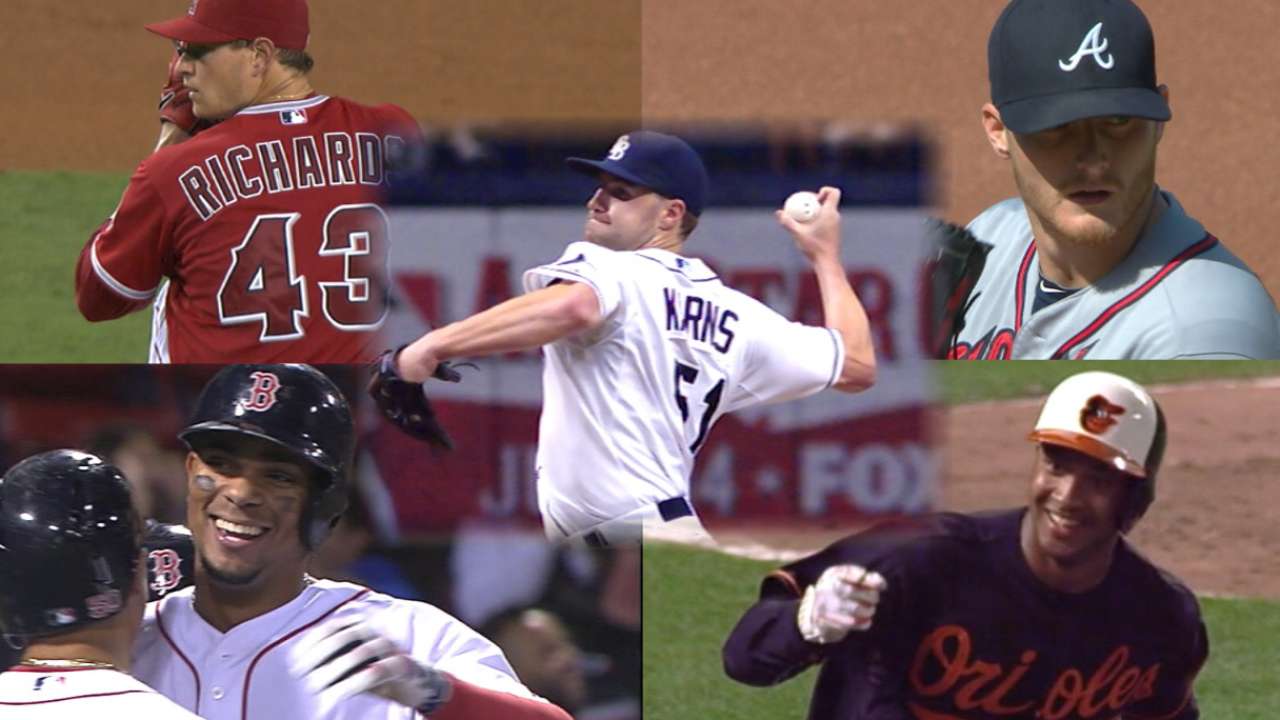 This time of year is about making predictions. And with an eye toward fantasy baseball, I figured this would be a good time to break out my "picks to click" for 2016. These are not necessarily fantasy sleepers, but simply players I am confident will live up to -- or even exceed -- the potential they've demonstrated thus far in their career. Here goes.
Garrett Richards, Angels, SP
Richards took a step backward in the minds of some last year, as his ERA rose more than a full run -- from 2.61 in 2014 to 3.65. He also seemed to struggle with his command, particularly when throwing his sinker, a pitch on which he relied less than in years past.
On the plus side, the right-hander kept his fastball velocity over 95 mph -- albeit with a slight decline from his impressive 96.3 mph average in 2014 -- and he continued to record ground balls and weak contact at a solid clip.
One year after crossing the 200-inning plateau for the first time in his career, Richards will be counted on to approach his ace-like performance level from 2014. With an elite repertoire that could get even better if he regains reliance on his sinking fastball, Richards is capable of returning to that form.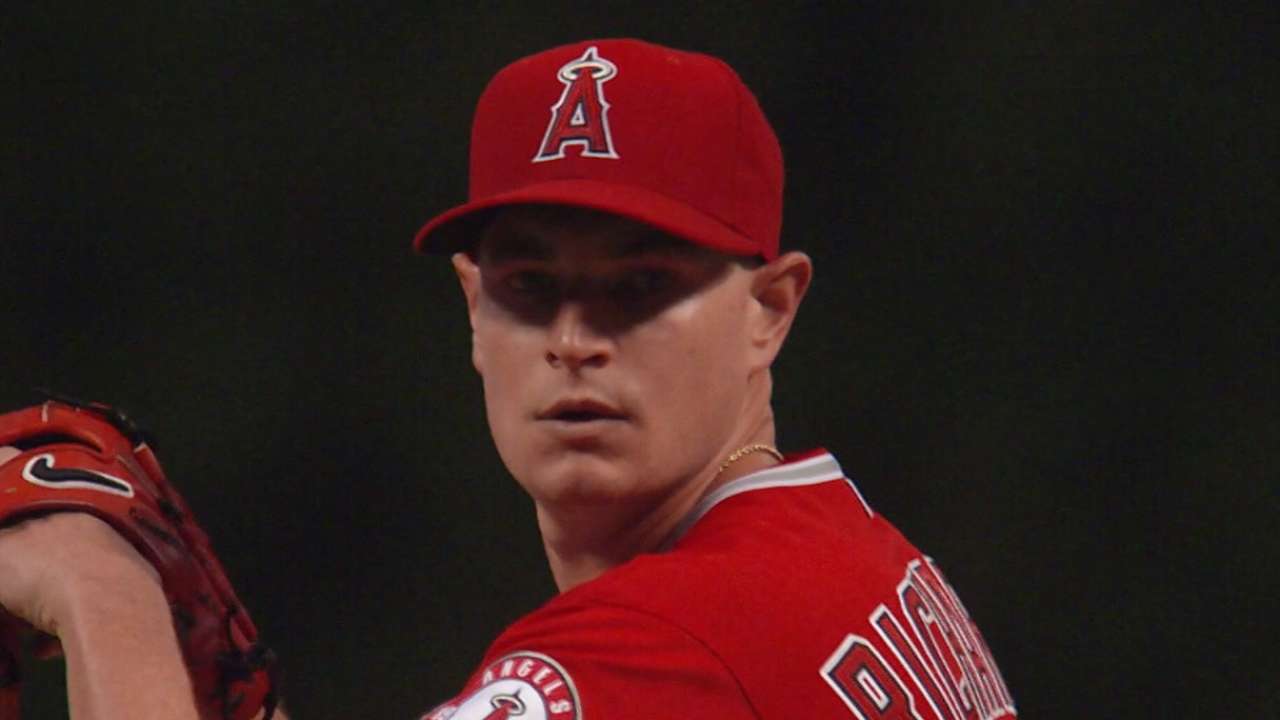 Shelby Miller, D-backs, SP
The 25-year-old Miller is poised to have a big year after being dealt from the Braves to a more talented D-backs roster. Miller had the most losses (17) in the Majors last season despite recording a terrific 3.02 ERA. Like Richards the previous season, he was a first-time member of the 200-innings club.
The right-hander has expanded his arsenal across the past couple campaigns, becoming increasingly reliant on his cutter and sinker as a complement to his fastball/curveball/changeup options. As a result, Miller has turned himself into one of the best at consistently inducing ground balls (47.4 percent grounder rate in 2015; 39.9 in '14).
With his solid stuff, impressive mix of pitches and overall work ethic -- a feature he developed with help from his former teammate and mentor, Cardinals ace Adam Wainwright -- Miller should continue to excel even with his new hitter-friendly home park in Arizona. And his won-loss record can't help but improve.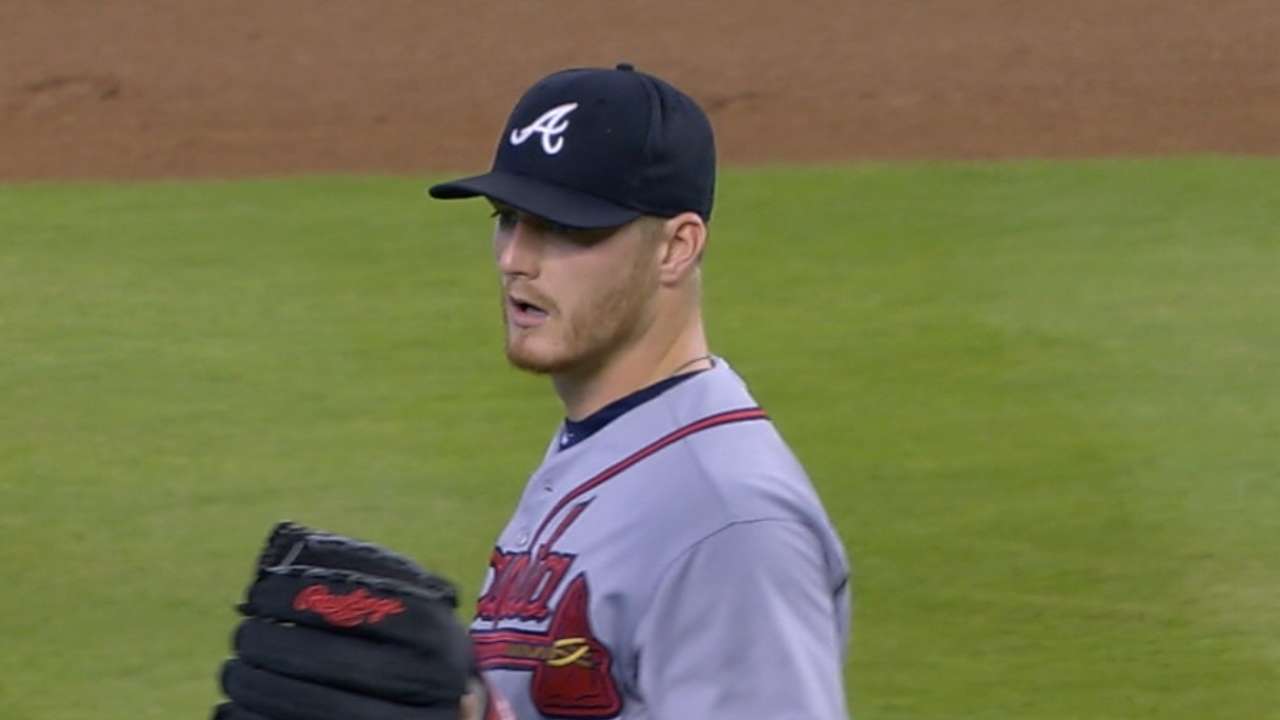 Nathan Karns, Mariners, SP
The Rays took a cautious approach when managing the innings of their less-experienced starters last year, which prevented Karns from pitching beyond the sixth frame in nearly two-thirds of his outings. The right-hander should be regarded as somewhat of a late bloomer, having tossed just 147 innings as a 27-year-old rookie in 2015. But with a 6-foot-3, 225-pound frame, Karns could be ready to handle a heavier workload in the season ahead.
On the mound, Karns throws a fastball that averages a shade under 93 mph, a hard curveball that can be considered a plus pitch and a changeup that developed into a quality offering by the end of last season.
With the ability to strike out more than a batter per inning, Karns has the stuff to take his game up another notch if he can manage to record 30 starts and 180 innings for the first time in 2016. Set to take the hill for the Mariners after an offseason deal to Seattle, the hurler could be ready to cement his place as a solid mid-rotation starter.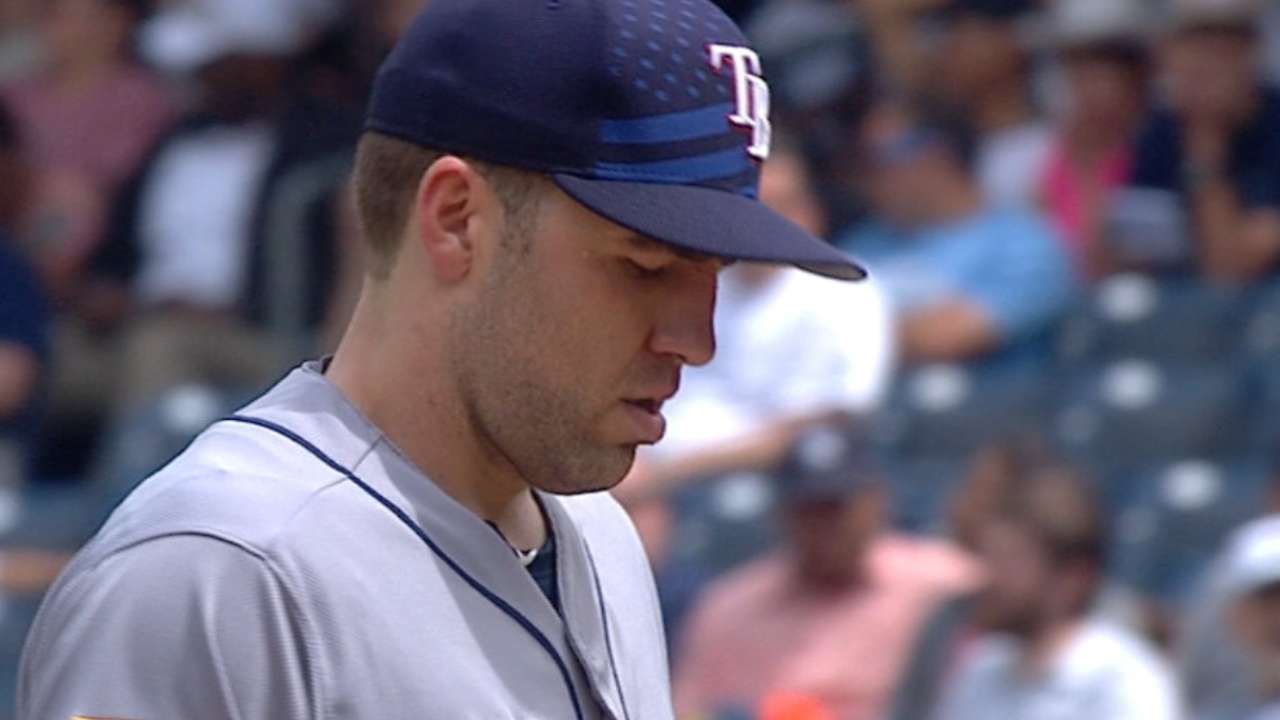 Xander Bogaerts, Red Sox, SS
Every young hitter matures at his own pace, with Bogaerts making great strides during his age-22 campaign last year. The Red Sox's shortstop posted some impressive stats, batting .320 and becoming a fixture on fantasy rosters. He did some of his best work when batting in the heart of Boston's order, posting an impressive .816 OPS in 361 plate appearances out of the No. 3 hole. The only knock on Bogaerts' offensive game was a lack of power, as he finished 2015 with a mere seven homers.
Given his ability and plus makeup, the 23-year-old has a fair chance to add more pop to his game and become one of the game's true superstars.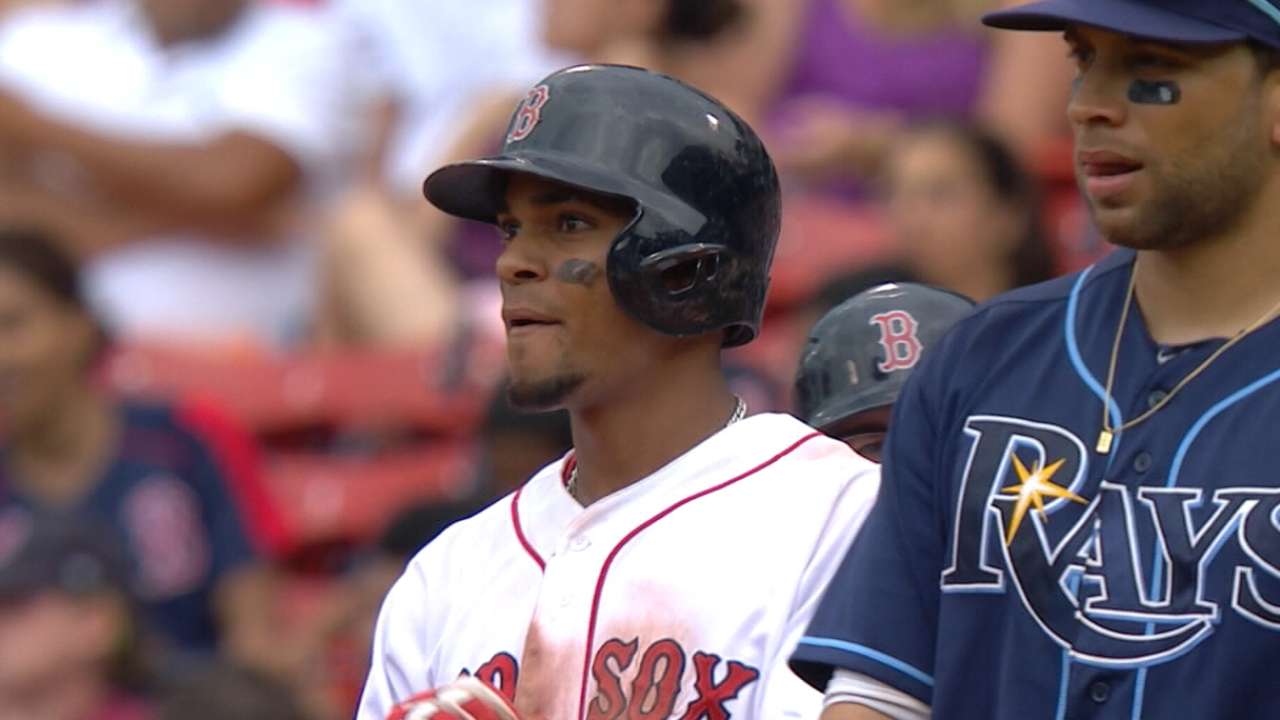 Jonathan Schoop, Orioles, 2B
Unlike Bogaerts, Schoop has displayed impressive power early in his career. The infielder belted 15 home runs in 321 plate appearances for the Orioles last season, bringing his career total to 32 homers in 817 plate appearances. He also showed an improved ability to hit the ball to all fields in 2015, which helped him to raise his average 70 points above his '14 mark (.209).
Granted, Schoop has not displayed much patience at the plate thus far, as evidenced by his career 23:203 walks-to-strikeouts ratio. Major League pitchers will make adjustments and try to entice him into chasing pitches out of the strike zone, so he'll have to show better plate discipline before we see his full potential. But if he accomplishes that goal while continuing to play above-average defense, Schoop could soon be regarded as one of the league's top second basemen.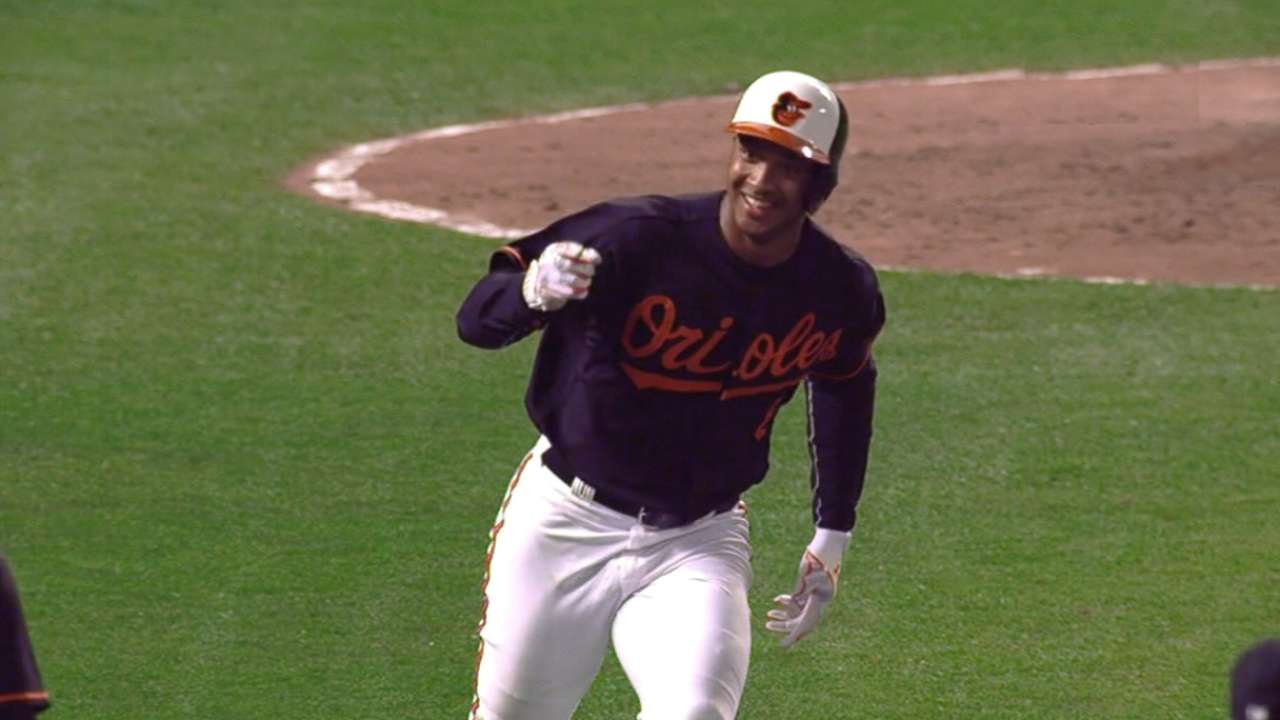 Jim Duquette is an analyst for MLB.com. This story was not subject to the approval of Major League Baseball or its clubs.