Past players offer clues to Bautista's projection
Players with similar stat profiles have thrived well into their 30s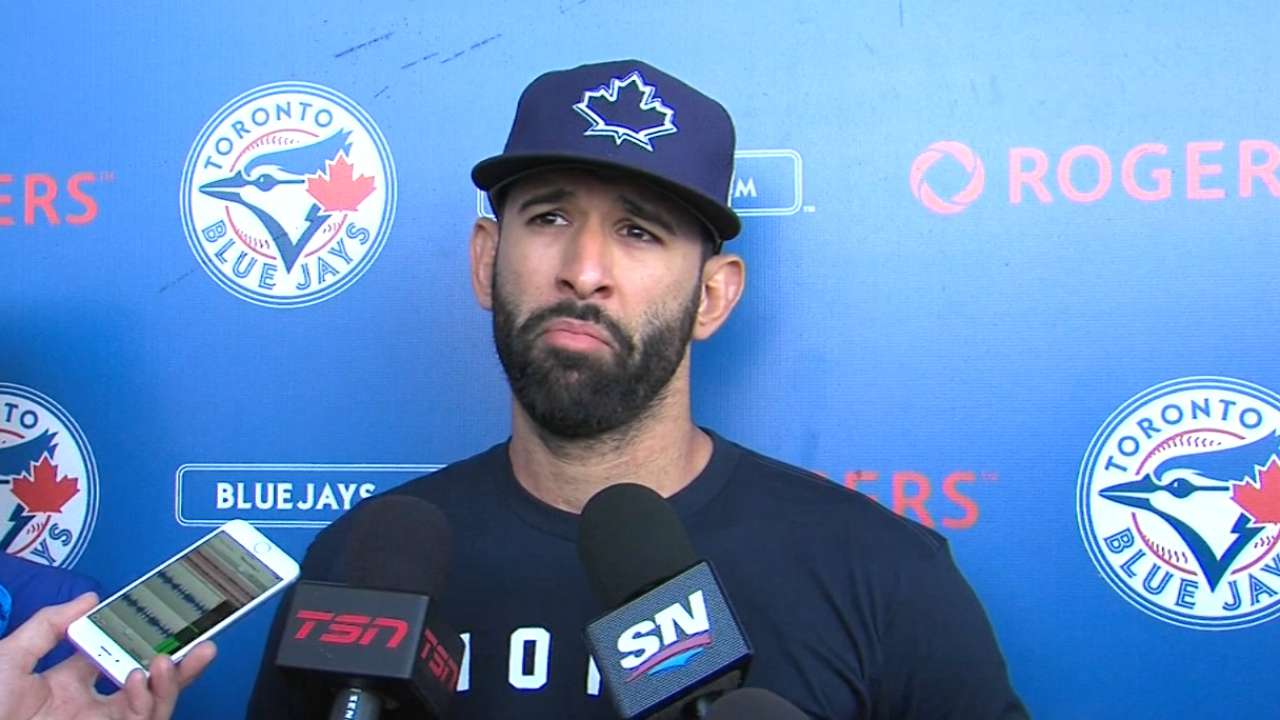 When Jose Bautista arrived at Spring Training earlier this week, he told reporters that he had informed the Blue Jays of his precise request for a contract extension beyond the 2016 season. According to Bautista, there will be no negotiating that proposal.
While the six-time All-Star outfielder declined to specify his terms, MLB Network's Jon Heyman reported that they are for at least five years and more than $150 million, numbers Bautista said aren't accurate. Regardless, it's clearly a hefty chunk of change for a player who would turn 36 before the beginning of the contract.
• Bautista gives Jays terms for extension
As Bautista pointed out, he already has provided the Blue Jays with a tremendous amount of extra value, posting 36.7 wins above replacement (WAR) since 2009, according to Baseball-Reference.com, while making a relatively modest $68.8 million. On the other hand, teams have to think about the future more than the past, and few players these days remain effective into their late 30s. Last season, Adrian Beltre was the only hitter 36 or older to exceed 3.2 WAR, and only six others managed more than 0.5.
Of course, there can be outliers. Bautista already is one, having bounced around early in his career before breaking out with Toronto in 2010, at age 29. From ages 30-34, he placed eighth among all hitters in WAR (26.9). And while the typical hitter will decline rapidly in his late 30s, Bautista is not your typical hitter.
Therefore, to help provide some context for Bautista's future, here is a look at some players who have enjoyed similar success at those ages, and what they went on to accomplish during the window Bautista's proposal reportedly covers.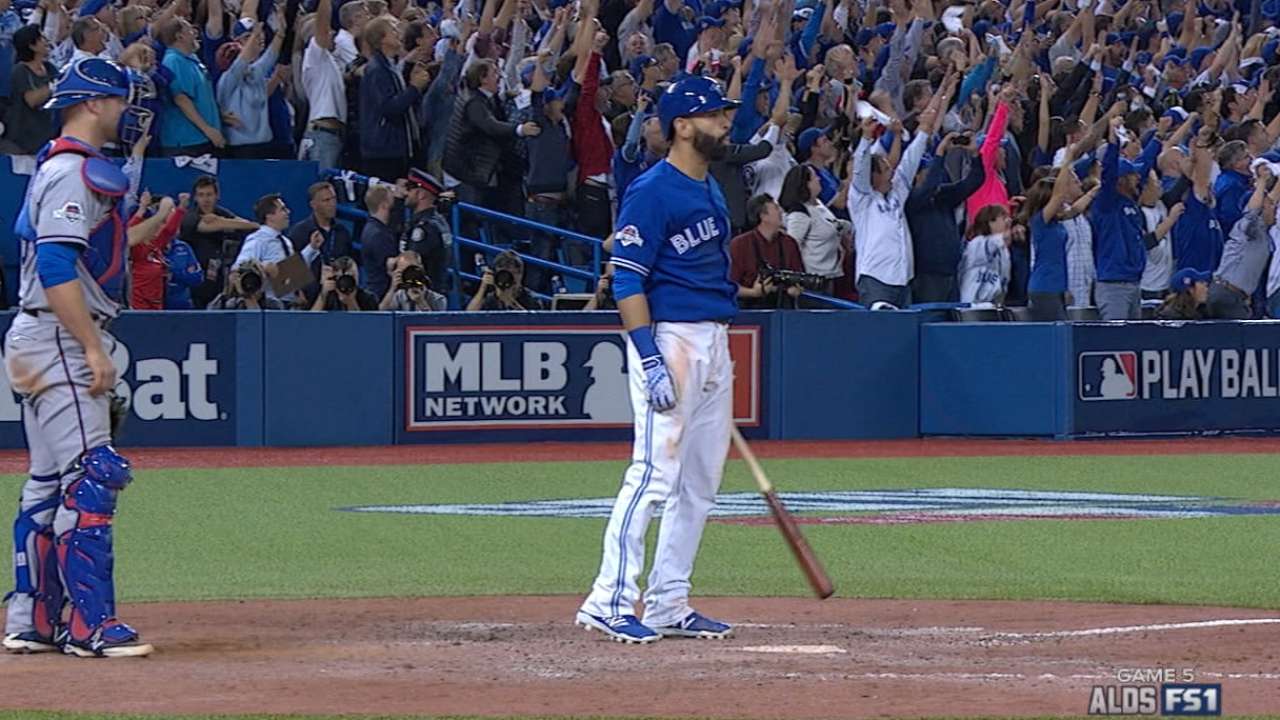 In the expansion era (since 1961), Bautista is one of 30 position players to meet the following criteria:
• At least 23 WAR from ages 30-34
• At least 12 WAR from ages 32-34
• At least 3 WAR at age 34
Eliminating active players who have not completed their age-40 seasons (Beltre and Alex Rodriguez) and some all-time great players who were way ahead of the pack (Willie Mays, Roberto Clemente, Hank Aaron, Mike Schmidt and Barry Bonds) leaves a group of 23. Bautista sits roughly in the middle in terms of age 30-34 WAR.
Of the other 22, some continued at an All-Star level, while others quickly hit a wall. As a group, they produced an average of 8.4 WAR from ages 36-40, as broken down below.
• Age 36: 3.2 WAR
• Age 37: 2.3 WAR
• Age 38: 1.5 WAR
• Age 39: 0.8 WAR
• Age 40: 0.6 WAR
Here are 10 players from that group who wound up at one end of the spectrum or the other.
Five Up
1. Edgar Martinez (21.2 WAR, 1999-2003): The designated hitter extraordinaire produced almost as much value as he did from ages 30-34 (23.0), batting .310/.422/.534 (151 OPS+) while averaging 25 home runs and 101 RBIs. Martinez played all of eight games in the field during that stretch.
2. Paul Molitor (15.8 WAR, 1993-97): The current Twins manager began this run as a World Series MVP for Toronto, then ended it with three years in Minnesota. Like Martinez, Molitor spent the vast majority of his time at DH, but he made up for it by raking at the plate (.319/.381/.471) as he crossed the 3,000-hit barrier.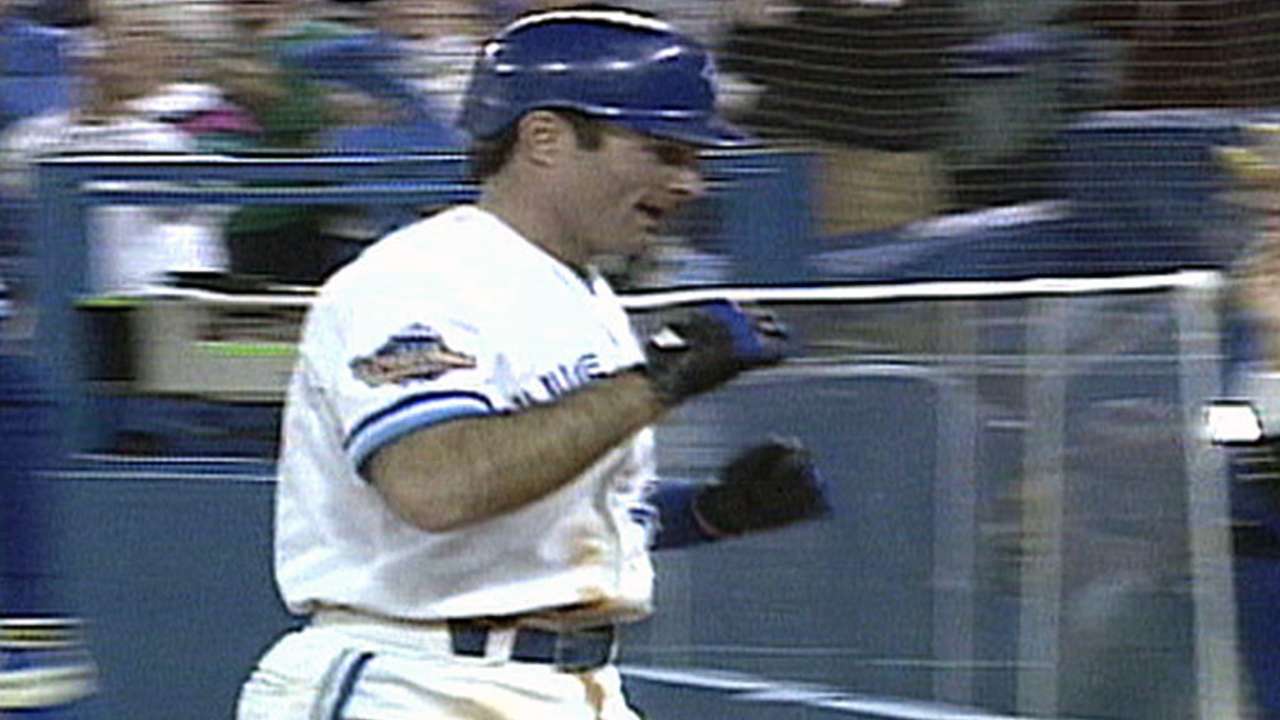 3. Ozzie Smith (14.6 WAR, 1991-95): The Wizard of Oz, a slick-fielding and relatively light-hitting shortstop, isn't much of a comp for Bautista. Smith posted only a 93 OPS+ over these five years, but he continued to create magic with the leather, winning the last two of his shortstop-record 13 Gold Glove Awards.
4. Rafael Palmeiro (13.7 WAR, 2001-05): He averaged 43 home runs over the first three years, but he fell off considerably after that. Palmeiro's career ended in '05, after he was suspended for violating MLB's Joint Drug Prevention and Treatment Program.
5. Frank Robinson (11.0 WAR, 1972-76): A Hall of Fame outfielder, Robinson began spending most of his time as a DH with the Angels in '73, and produced 52 homers and 8.0 WAR over the next two years. He served as a player/manager for the Indians his last two seasons, taking only 228 plate appearances but posting an .820 OPS.
Five Down
1. Sal Bando (-0.6 WAR, 1980-81): It went downhill quickly for the four-time All-Star third baseman after he generated 5.6 WAR at age 34. Bando struggled at the plate in '79, then played in only 110 games over the next two years as he battled injuries, retiring after '81.
2. Harmon Killebrew (3.2 WAR, 1972-75): An 11-time All-Star, Killebrew remained effective at 36, but he managed just a .686 OPS afterward. The longtime Twins slugger retired with 573 career homers after spending his age-39 season with the Royals.
3. Jim Edmonds (3.5 WAR, 2006-10): At 34, Edmonds blasted 42 homers, won a Gold Glove in center field and finished fifth in the National League MVP Award race. But he fought injuries late in his career, averaging 113 games from 2006-08, then sitting out the next year before finishing on a high note at age 40.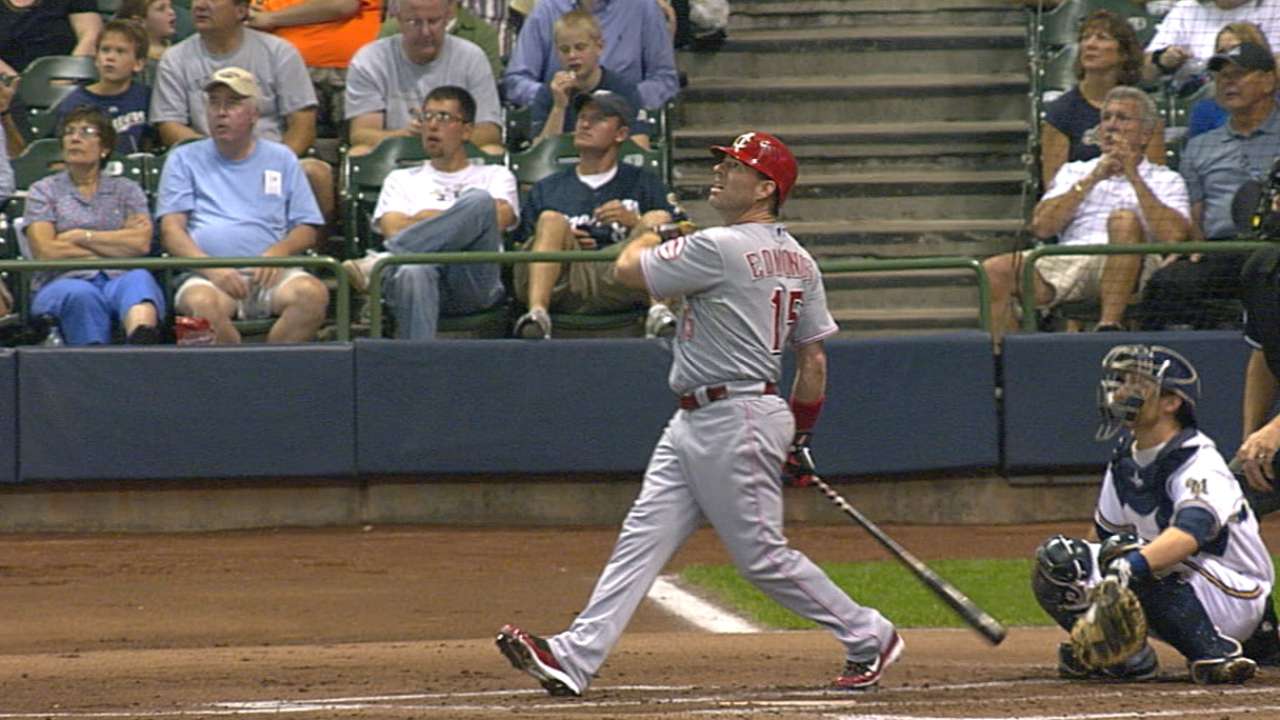 4. Billy Williams (3.9 WAR, 1974-76): The Hall of Fame outfielder became more of a first baseman in '74, then switched to DH nearly full-time when he was traded from the Cubs to the A's. Williams remained a solid hitter at 36 and 37, but he was released after a down year in '76.
5. Jeff Bagwell (4.0 WAR, 2004-05): Bagwell hit .266/.377/.465 (116 OPS+) with 27 homers and 89 RBIs in '04, but then a shoulder injury stopped his career in its tracks. The Astros first baseman played 39 games at age 37 before being forced into retirement.
Andrew Simon is a reporter for MLB.com. Follow him on Twitter @AndrewSimonMLB. This story was not subject to the approval of Major League Baseball or its clubs.