Adames: 'I know I can play shortstop' for Rox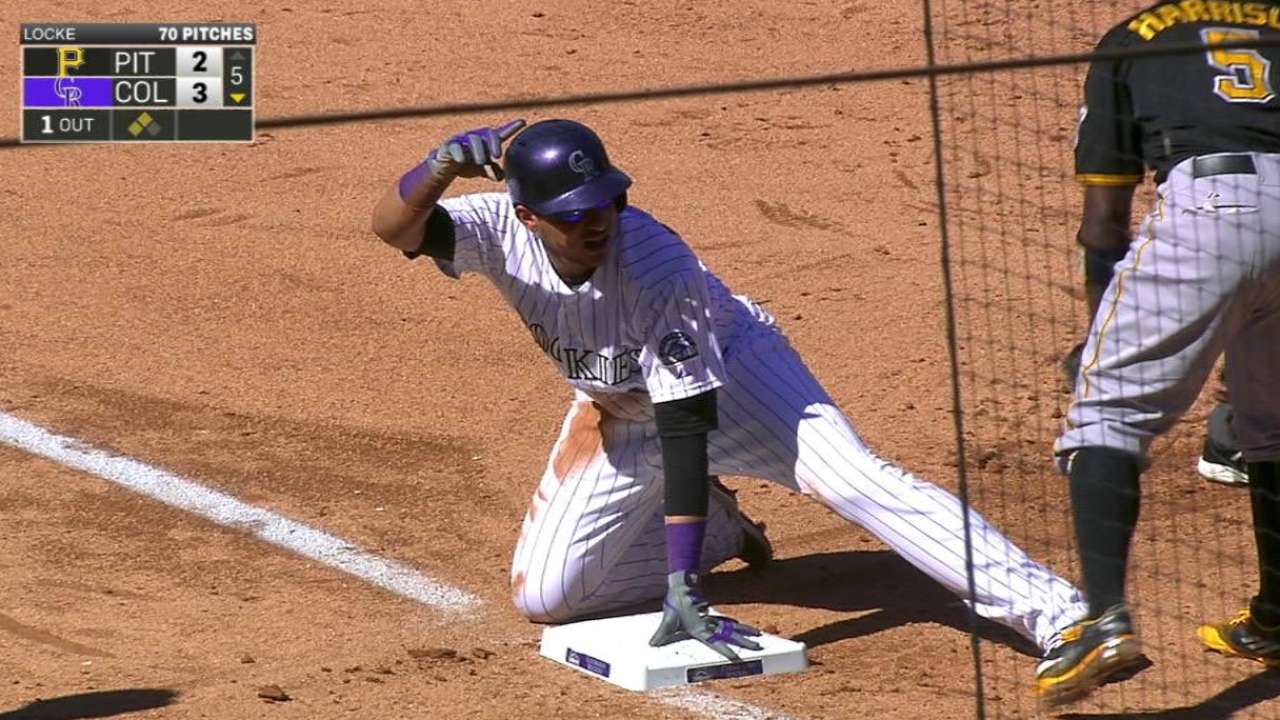 SCOTTSDALE, Ariz. -- If Christian Adames seems a familiar face to Rockies Spring Training fans, it could be because he has appeared in 35 games over the last two years. But it's possible fans weren't paying attention, since he was playing either after Troy Tulowitzki left or on those days of fan disappointment when "Tulo" was not in the lineup.
Now the switch-hitting Adames, 24, hopes to be playing the position full-time when the regular season begins.
While much of the preseason buzz has gone to 2011 first-round Draft pick Trevor Story, a right-handed hitter, Adames has a solid resume as he attempts to claim the starting position.
• Spring: Tickets | Ballpark | 40-man roster | NRIs
Shortstop became available because Jose Reyes , who came from the Blue Jays in a trade involving Tulowitzki last season, is facing a possible suspension from MLB for an offseason domestic violence case. Competition for the job begins when position players start Spring Training on Friday. Also competing are veteran left-handed hitter Daniel Descalso and second-year switch-hitter Rafael Ynoa.
Adames hit .311 with a .362 on-base percentage and .438 slugging percentage -- all career highs -- in 116 games at Triple-A Albuquerque, and added a home run in the Pacific Coast League All-Star Game last season. He also slashed .245/.298 /.302 in 45 Major League games.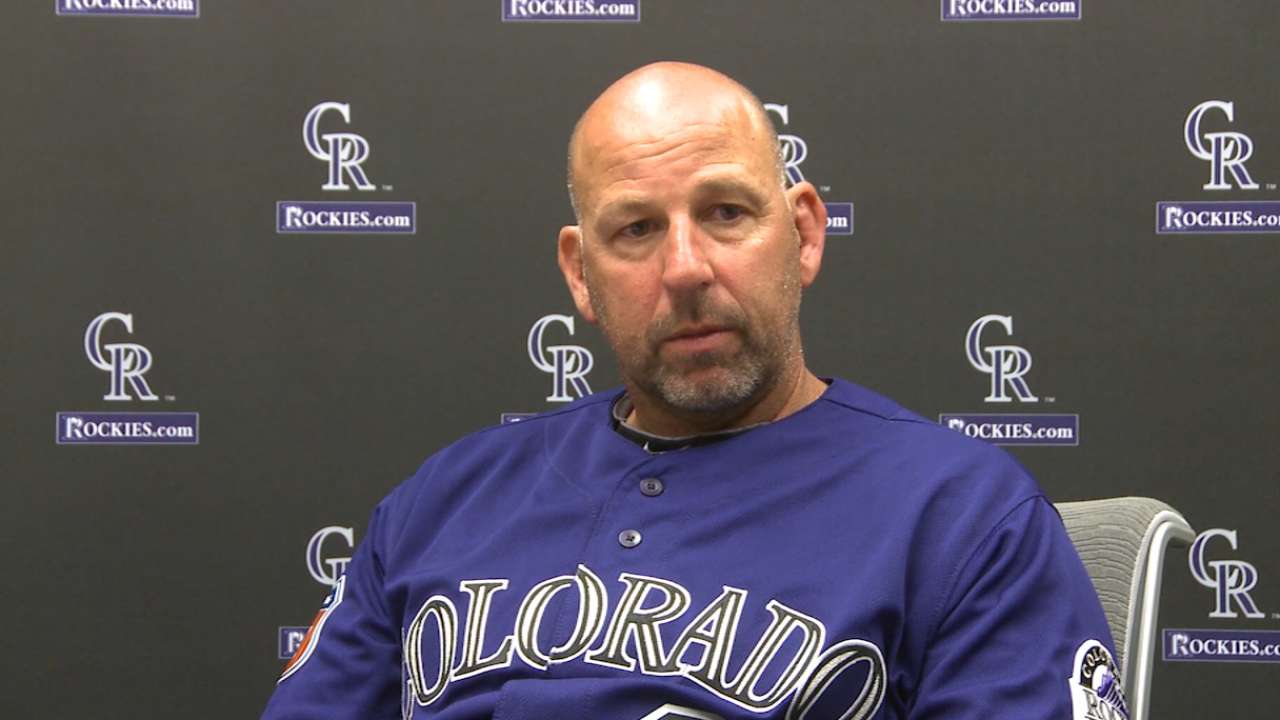 "I was surprised," Adames said. "I went to Triple-A to play all positions -- second, short and third. They traded 'Tulo,' I said, 'OK, I might play shortstop.' I don't want to forget about shortstop.'
"I know I can play shortstop. I've been playing short all my life. I'm going to show them that I can play shortstop."
Adames made himself a big league option by showing he could hit left-handed pitching. In 2014, he was 11-for-33 (.333) in limited action against lefties. Last year, he had 146 at-bats against lefties and succeeded at a .308/.373/.390 clip.
"I was trying to have more consistency at the plate and select good pitches to hit, working especially on my right-handed hitting," Adames said. "I tried to hit more line drives. That helped me.
"They gave me more opportunity last year to play. I feel more confidence. I know I can play at this level."
Thomas Harding is a reporter for MLB.com. Follow him on Twitter @harding_at_mlb, listen to Podcasts and like his Facebook page. This story was not subject to the approval of Major League Baseball or its clubs.