MLB.com Columnist
Fred Zinkie
Leap near? 10 fantasy breakout candidates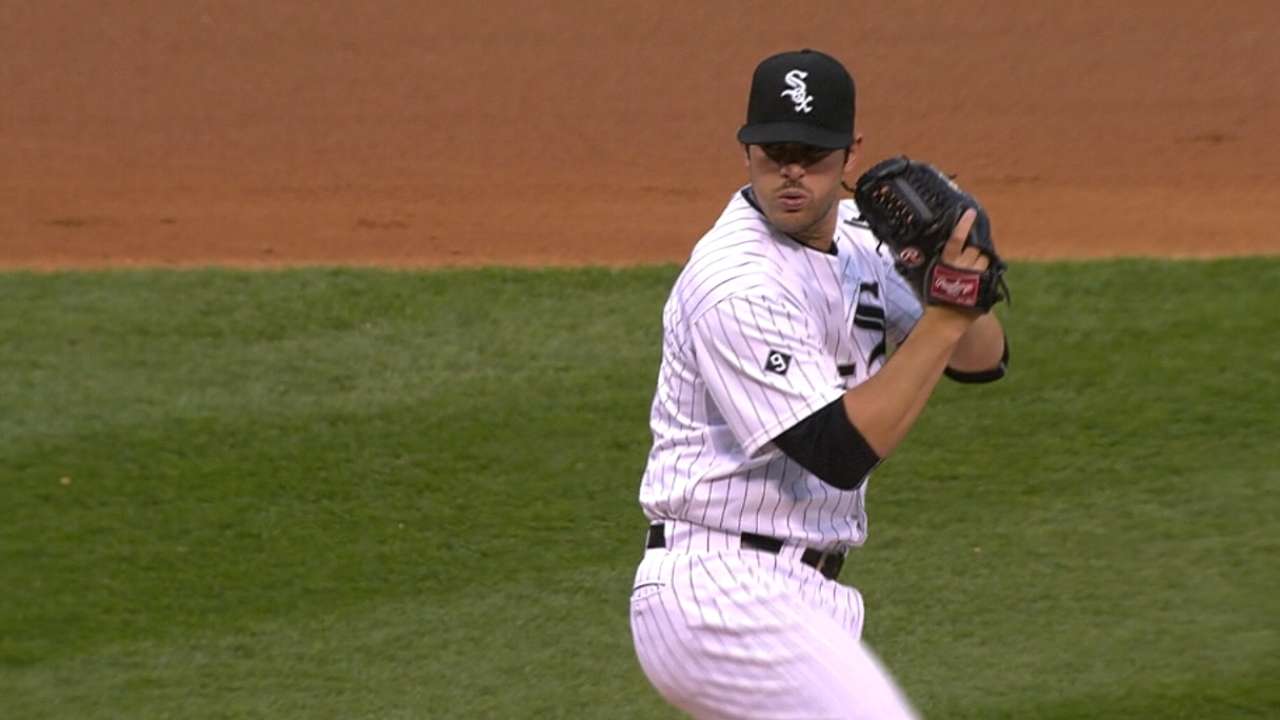 In 2015, Manny Machado, Lorenzo Cain, A.J. Pollock and Dallas Keuchel made massive strides that pushed many of their fantasy owners to first-place finishes. On this rare occasion when we celebrate Feb. 29 -- otherwise known as Leap Day -- let's take a look at 10 players who could take massive steps forward in 2016. Though these players are not yet established as top-100 fantasy assets, per MLB.com's Fantasy Player Preview, all could rank among the 50 most coveted players by the end of '16.
Marcus Stroman, starter, Blue Jays
One of the most energetic players in baseball, Stroman miraculously returned from a torn ACL suffered last March to make seven starts between the regular season and postseason. Adept at inducing ground balls and limiting free passes, the young right-hander could approach the 20-win mark if he can maintain his lifetime 3.31 ERA in front of the Blue Jays' high-powered lineup.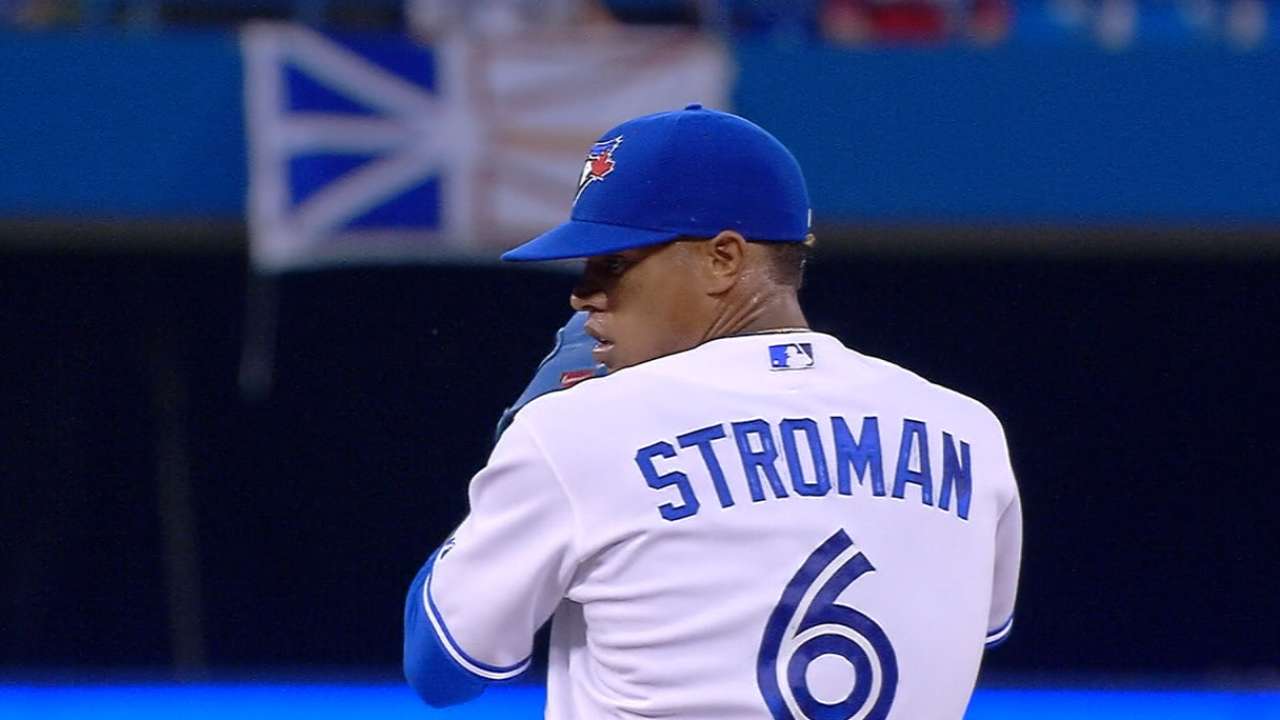 Drew Smyly, starter, Rays
Since joining the Rays at the Trade Deadline in 2014, Smyly has logged a 2.52 ERA, a 1.00 WHIP and a 9.5 K/9 rate. But given that he has been limited to 19 starts in that span due to injury, his ace-like ratios have generated little fantasy buzz. With the potential to produce game-changing ratios and 200 whiffs across a full season, the southpaw is worth the risk as a No. 3 mixed league starter.
Taijuan Walker, starter, Mariners
Formerly a top prospect, Walker posted a solid 8.3 K/9 rate and 1.20 WHIP last season. Troubles with the long ball contributed to a 4.56 ERA, but Walker's pitcher-friendly home park could help mitigate that issue in the coming campaign. With a 1.07 WHIP after last year's All-Star break, Walker could enjoy a major breakout if he can continue to limit baserunners and experience improvement in the homers-allowed department.
Steven Matz, starter, Mets
The owner of a 2.24 Minor League ERA, Matz produced a 2.27 mark across six big league starts in a 2015 debut season that was interrupted by a torn left lat muscle. Overshadowed by a trio of ace-level teammates, the southpaw has the potential to post outstanding ratios and a K/9 rate above 9.0 in his first full season.
Carlos Rodon, starter, White Sox
Among the six hurlers on this list, Rodon is arguably the one with the most long-term upside. The third overall pick of the 2014 Draft finished his rookie campaign with a solid 3.75 ERA despite issuing 71 walks across 139 1/3 innings, but it was his late-season success that offers optimism for '16. Across his final eight starts, Rodon registered a 1.81 ERA and a 1.08 WHIP. The 2016 campaign may be the last chance for fantasy owners to draft the southpaw without surrendering an early-round selection.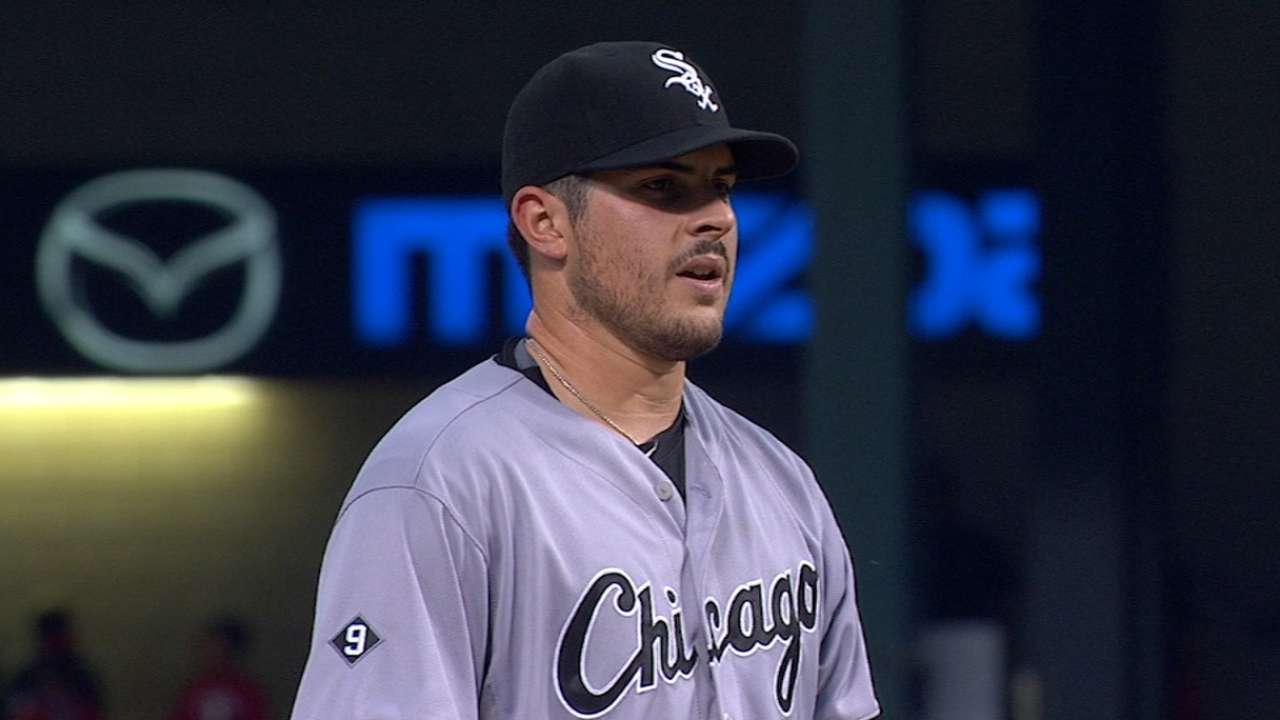 Carter Capps, reliever, Marlins
Set to battle A.J. Ramos for Miami's ninth-inning gig, Capps has the potential to become a top-tier closer in the coming months. The right-hander owns an impressive lifetime 11.8 K/9 rate, but it is his 16.8 K/9 mark from a year ago that earns him a spot on this list. If he pitches his way past Ramos, Capps could produce 35 saves, 100 whiffs and eye-popping ratios.
Randal Grichuk, outfielder, Cardinals
After ripping 28 home runs between the Majors and Minors in 2014, Grichuk crushed 17 across 323 bats with the Cards last season. To take the next step, the righty slugger will need to get his 30.3-percent strikeout rate closer to the 20-percent mark he logged in the Minors. With fewer whiffs, the 24-year-old could hit 30 homers and drive in 90 runs.
Travis d'Arnaud, catcher, Mets
The bar to become an elite fantasy catcher is not especially high, and d'Arnaud is poised to reach that level with a healthy 2016 season. In fact, the native Californian already took his first step forward by hitting .268 with 12 homers across 239 at-bats a year ago. So even with his Draft-day cost suppressed by three disabled-list stints across the past two years, d'Arnaud has the potential to hit .270 with 25 homers and 80 RBIs.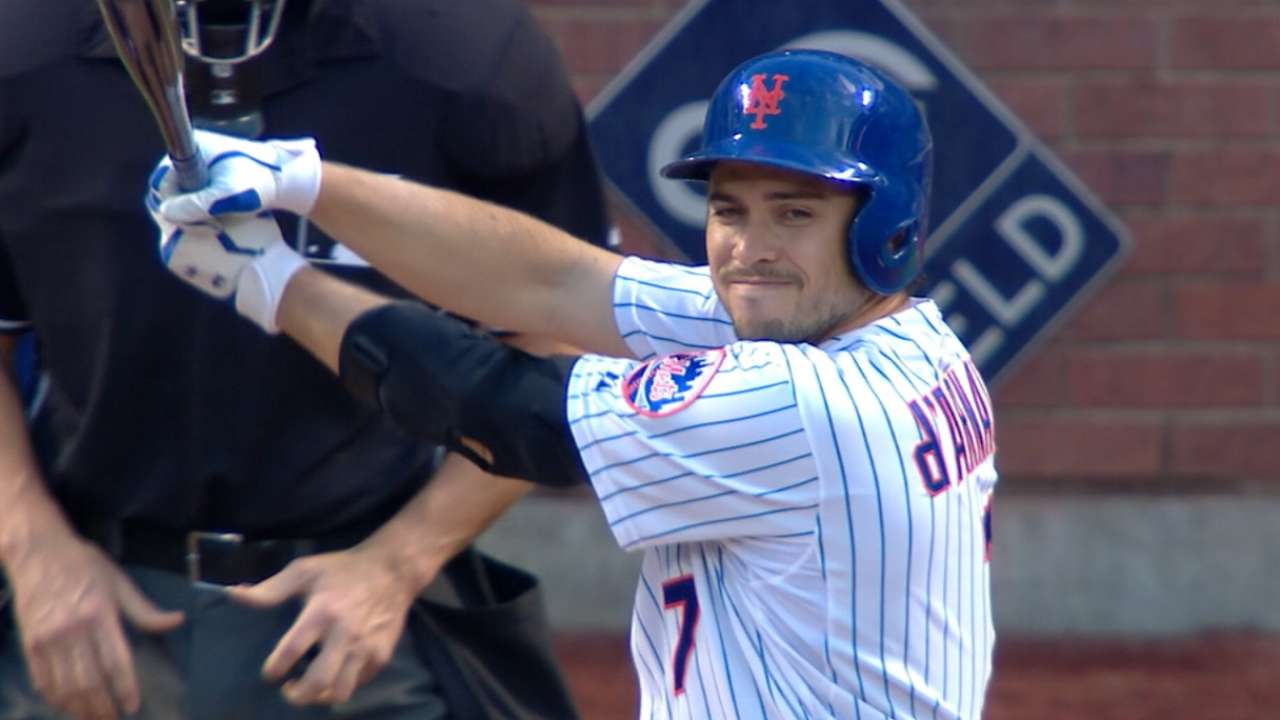 Kevin Pillar, outfielder, Blue Jays
Pillar was a multifaceted contributor in his first full big league campaign, hitting .278 with 12 homers, 25 steals and 76 runs scored. Having posted a .322 average and 109 steals during his Minor League tenure, the outfielder should continue to make a difference both at the plate and on the bases during 2016. And if he receives a chance to occupy the leadoff spot in what could again be baseball's highest-scoring lineup, Pillar may near the century mark in runs scored.
Jonathan Schoop, second baseman, Orioles
Because he missed most of the first half in 2015, Schoop gained little attention for an impressive campaign in which he hit .279 with 15 homers across 305 at-bats. If he can avoid the disabled list this time around, the 24-year-old could record a high average, drive in 75 runs and lead all second basemen by topping the 25-homer mark.
Fred Zinkie is the lead fantasy baseball writer for MLB.com. Follow him on Twitter at @FredZinkieMLB. This story was not subject to the approval of Major League Baseball or its clubs.