Cruz 'working harder this year than ever before'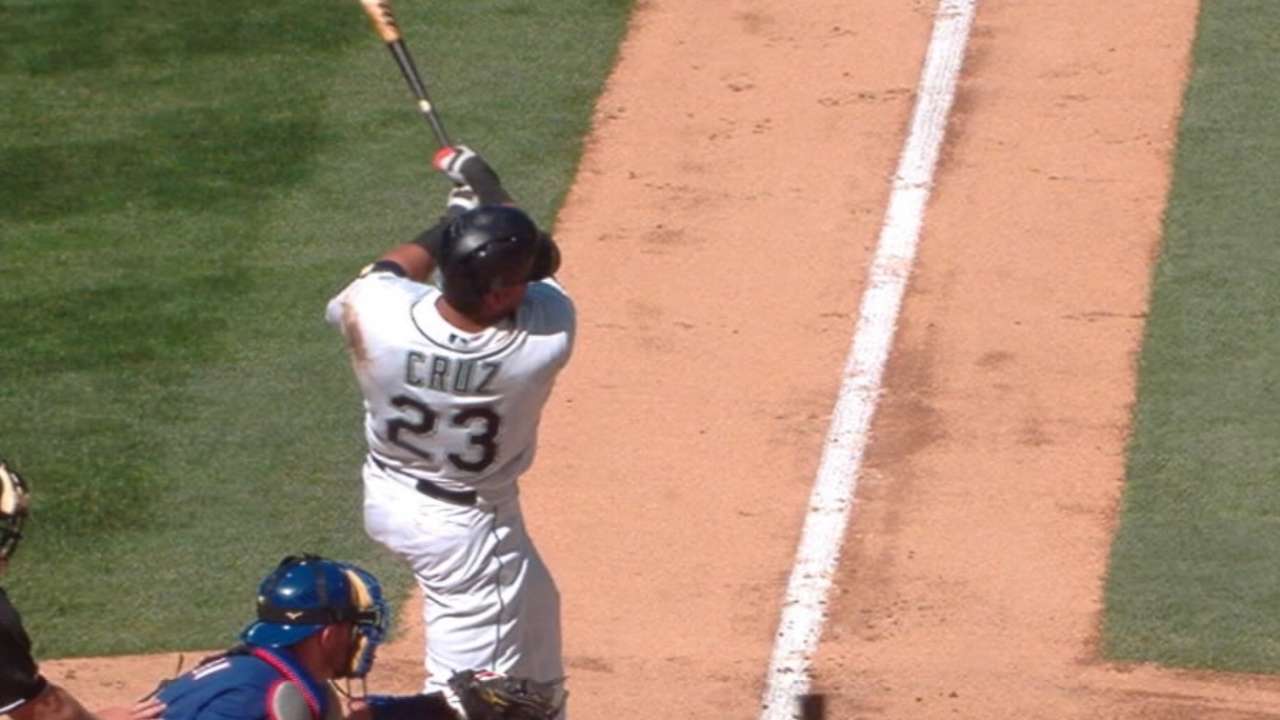 PEORIA, Ariz. -- Nelson Cruz had the best season of his life last year, smashing a career-high 44 home runs and batting .302 in his first year with the Mariners. So what did the 35-year-old do to celebrate?
He went home to the Dominican Republic and kicked his offseason training regimen up another notch.
• Spring Training: Schedule | Tickets | Complete info
"I've been working harder this year than ever before," Cruz said Wednesday after arriving at the Mariners' facility prior to Thursday's first full-squad workout.
Some players wind down in their mid-30s, but Cruz has shown no signs of regression. Power has always been a big part of his game, but he proved to be a better all-around hitter than the Mariners expected last season after signing him to a four-year, $56 million contract.
"I guess my excuse has to be that I started playing baseball late," Cruz said. "I'm still developing."
Indeed, Cruz didn't play a lot of baseball as a kid growing up, instead focusing more on basketball. He signed with the Mets as an 18-year-old, but didn't become a full-time Major Leaguer until age 28 with the Rangers.
New Mariners manager Scott Servais played a hand in Cruz's emergence with Texas. As the Rangers' farm director, Servais made some suggestions for Cruz's batting stance and approach that salvaged his career.
"He'd been taken off the 40-man roster, got through waivers, and anybody could have claimed him for 20 grand," Servais remembered. "When a player gets to that point, he's kind of hit bottom, especially where he was at, age-wise, in his career. It looked like it might not work out for him, but he was open to a few suggestions and I was involved in the process.
"But it's about the player, it's about him. It's not about the suggestions or coaches, because you have to be willing to try it. And he was, and it worked. It doesn't always work. I've had a lot of suggestions for players, and they don't always work, but in his case, it did."
That long-standing relationship with his new skipper is one of many reasons Cruz is excited about this season. He looks around the clubhouse at the new faces and sees hope for a more-competitive club than the one that went 76-86 last year.
"It looks good," Cruz said. "At least on paper, it looks good. Hopefully all the pieces we brought in can do what we're supposed to do."
One of the newcomers, center fielder Leonys Martin, played previously with Cruz in Texas and says Cruz is like a father to him.
"I don't think I'm old enough to be his father," Cruz said with a smile. "He's a great guy who likes to work hard. I'm excited to have him on my side. I know what he can bring. I don't think he's where he's supposed to be yet, but hopefully this year we can get the best of his potential. He can homer, he can rob some homers, like I've experienced. He can throw you out, he can steal bases. It's always exciting when he's on base."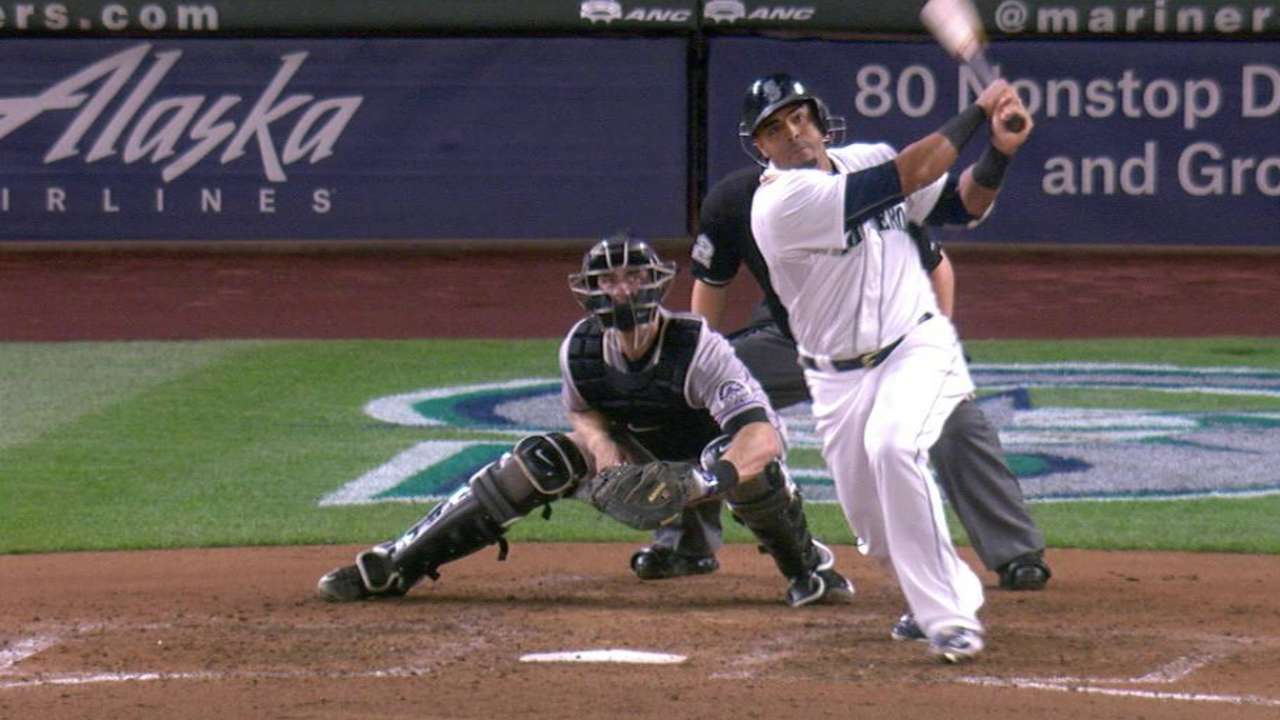 Cruz's job, of course, will be to drive Martin and others in. The Mariners believe they've improved their lineup by adding better on-base percentage players like Adam Lind and Chris Iannetta as well as some speed and athleticism with Martin and Nori Aoki joining Ketel Marte.
As always, Cruz said he's not worried about his numbers. His concern is helping the team win as many games as possible. When the season is over, he'll look to see how much damage he's done. A year ago, it was enough to put him second in the American League in home runs, third in slugging percentage and fourth in OPS.
Trying to top that seems like a tall order for a guy who turns 36 in July, but he's not worried about that particular number, either.
"I'm working like I was 20," he said. "I have that love. That's the most important thing. When you quit loving the game or having the passion, you start breaking down. The love and passion are still there, and that's what you need to perform and go out there and compete every day."
Greg Johns is a reporter for MLB.com. Follow him on Twitter @GregJohnsMLB, read his Mariners Musings blog, and listen to his podcast. This story was not subject to the approval of Major League Baseball or its clubs.