Price has faith Hamilton can be leadoff hitter
Manager believes speedster hasn't reached offensive potential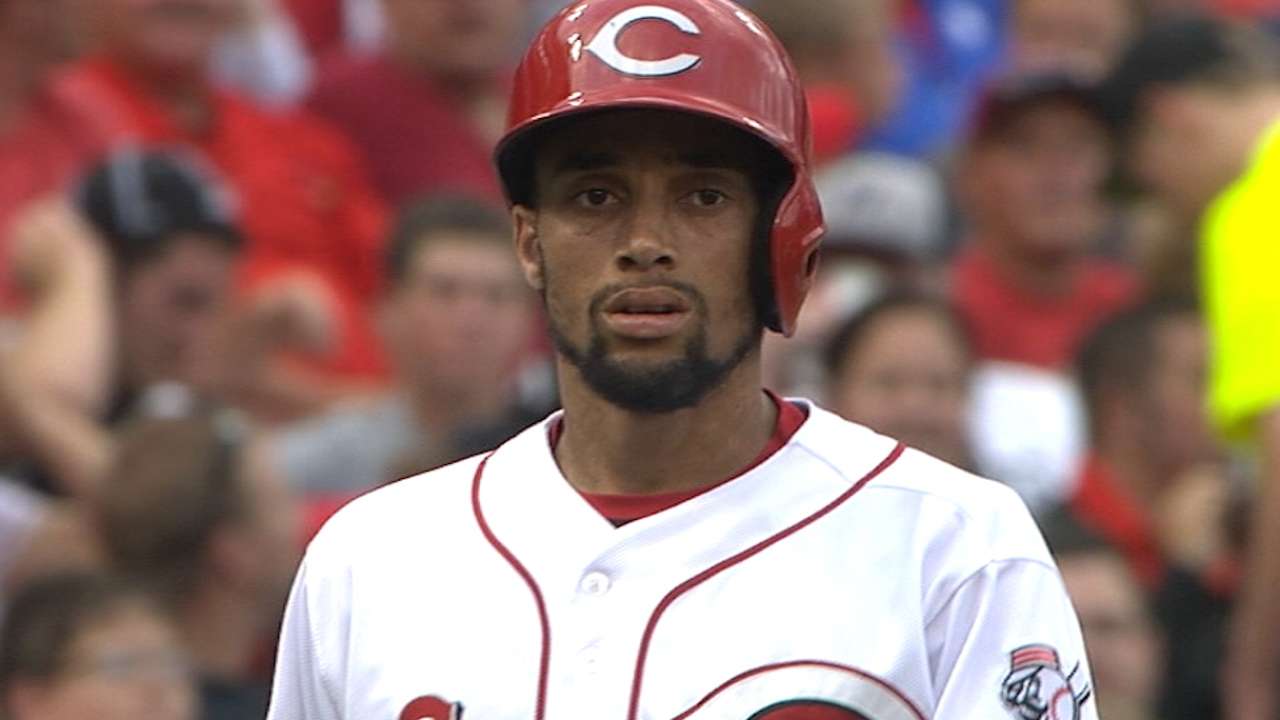 GOODYEAR, Ariz. -- Reds manager Bryan Price firmly believes that center fielder Billy Hamilton belongs in the big leagues. And while Hamilton's speed profiles him as a leadoff hitter, he didn't succeed there last season and was moved to the ninth spot.
Where Hamilton bats in the Reds' 2016 batting order remains to be seen.
• Spring Training: Schedule | Tickets | Complete info
"Is he a leadoff man, or is he better suited to hitting someplace in the lineup?" Price said on Wednesday. "That to me is the only question that's left to answer. He is a difference-making defender. And you have those middle-of-the-diamond guys that can defend. Historically, baseball has looked at the corner infield and corner outfield spots to provide the bulk of the offense.
"I just think Billy's a game-changer defensively. For me, it's not a question of if he's a Major League player. It's if we're still defining him as a leadoff man. He'll hit leadoff with a lot of optimism from his coaching staff and front office that he can handle that job and continue to grow into it. If we have to make any adjustments, I'll make those adjustments. But he's going to get every shot to be the leadoff guy."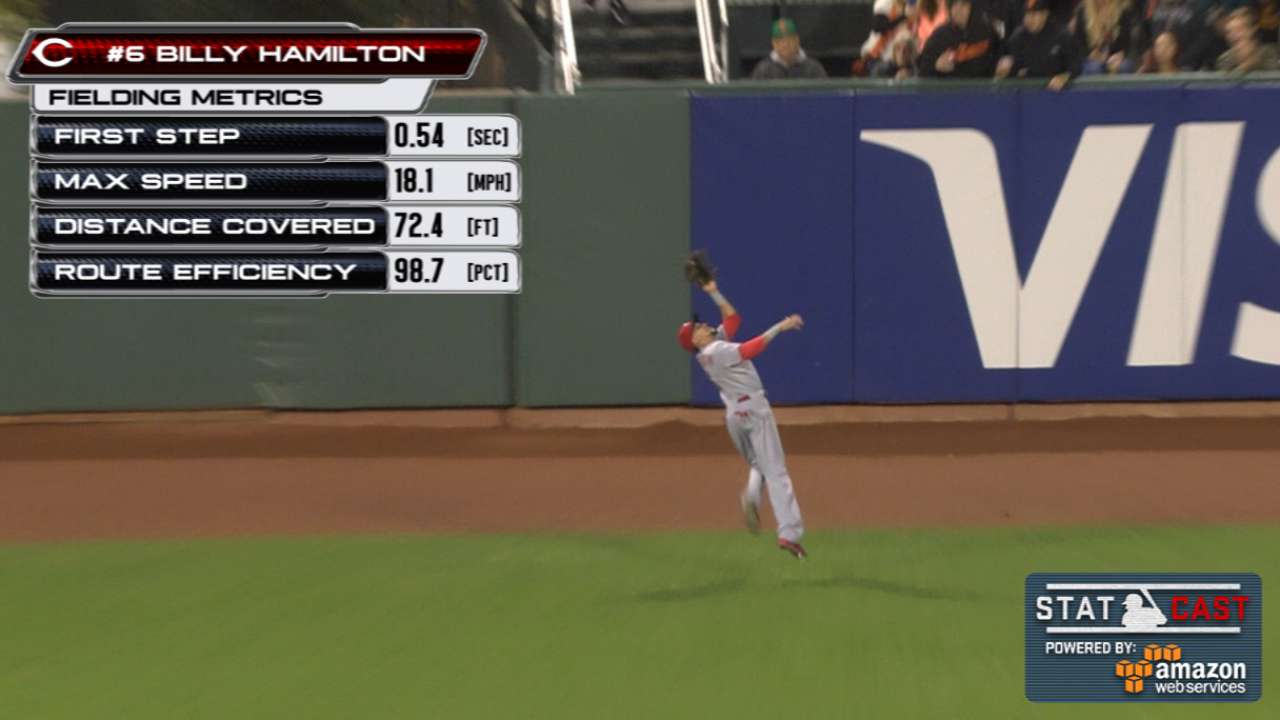 Although he stole 57 bases, Hamilton batted .226/.274/.289 in 114 games before a right shoulder injury prematurely ended his season in September.
The Reds would like to see Hamilton use his speed more by beating the ball into the ground. Last season, his ground-to-fly-ball ratio was 1.37. Of the balls he put into play, 43 percent were ground balls. His batting average on balls in play (BABIP) dipped from .304 in 2014 to .264 in '15.
After he rehabbed from arthroscopic shoulder surgery, Hamilton stayed in Cincinnati for the winter and worked with coach Billy Hatcher at Great American Ball Park.
"For me, it was a commitment to be in Cincinnati, be away from home," Price said. "I think that shows a definite sign of commitment and maturity, and a willingness to say, 'Hey, what I'm doing isn't working to the degree that I'm satisfied with.' I'm talking about Billy himself. Certainly we believe he has a much higher ceiling offensively than he's reached to this point and that he needs to address it in an aggressive fashion. I think he's done that.
"I don't know what the results are going to be. I'm optimistic they're going to be better than what we've seen -- fewer balls in the air."
Mark Sheldon is a reporter for MLB.com. Read his blog, Mark My Word, follow him on Twitter @m_sheldon and Facebook and listen to his podcast. This story was not subject to the approval of Major League Baseball or its clubs.