Nats, Harper's agent have had informal talks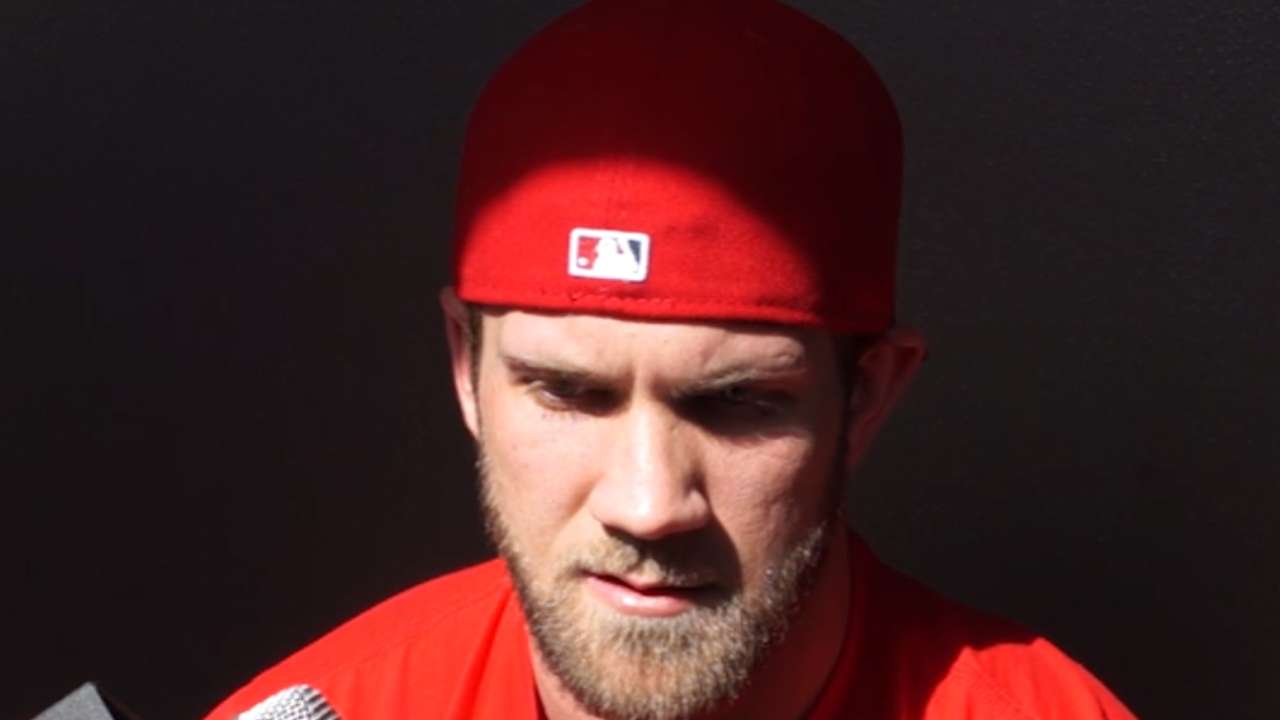 VIERA, Fla. -- The Nationals have had informal discussions of a possible contract extension with Bryce Harper's agent, Scott Boras, general manager Mike Rizzo confirmed to MLB.com on Wednesday.
"He's a great player," Rizzo said. "A core player of the Nationals, and we'd love to have him here for a long, long time."
• Spring Training: Schedule | Tickets | Gear
The Nationals have a window during the next three seasons with exclusive rights to negotiate with Harper, and the two sides have at least had talks, as first reported by USA Today. But considering Harper will not be eligible for free agency until after the World Series in 2018, it is unlikely a contract extension would come anytime soon -- especially because Boras generally prefers his clients to hit free agency to earn their maximum value.
The current revenue boost across baseball, combined with Harper's unique combination of youth and skill, has given fuel to the rapid speculation about the potential contract Harper could earn on the open market in 2018. But there also remains the possibility that Harper could never make it to free agency.
Harper could have the opportunity to become the highest-paid athlete in American team sports history, possibly surpassing the 13-year, $325 million contract Marlins outfielder Giancarlo Stanton signed in November 2014. Harper will be at the prime age of 26 when he reaches free agency, and an appropriate comparison seems to be then 25-year-old Alex Rodriguez,who signed a 10-year, $252 million deal when he reached free agency in 2000.
When Harper arrived at Spring Training on Monday, he would not discuss any rumors of potentially signing with the Yankees, or with any other team.
"I'm a National. That's what I want to be right now," Harper said. "I've got the W on my chest for the next three years. I'm very humble to put the W on my chest every single day. I love being in the nation's capital. I love D.C. I get chills thinking about it right now. It's such a monumental town.
"And I look forward to playing there every single day for three years. That's what's on my mind right now."
Jamal Collier is a reporter for MLB.com. Follow him on Twitter at @jamalcollier. This story was not subject to the approval of Major League Baseball or its clubs.