Cozart healthy, ready to go after knee injury
Shortstop's season ended prematurely last June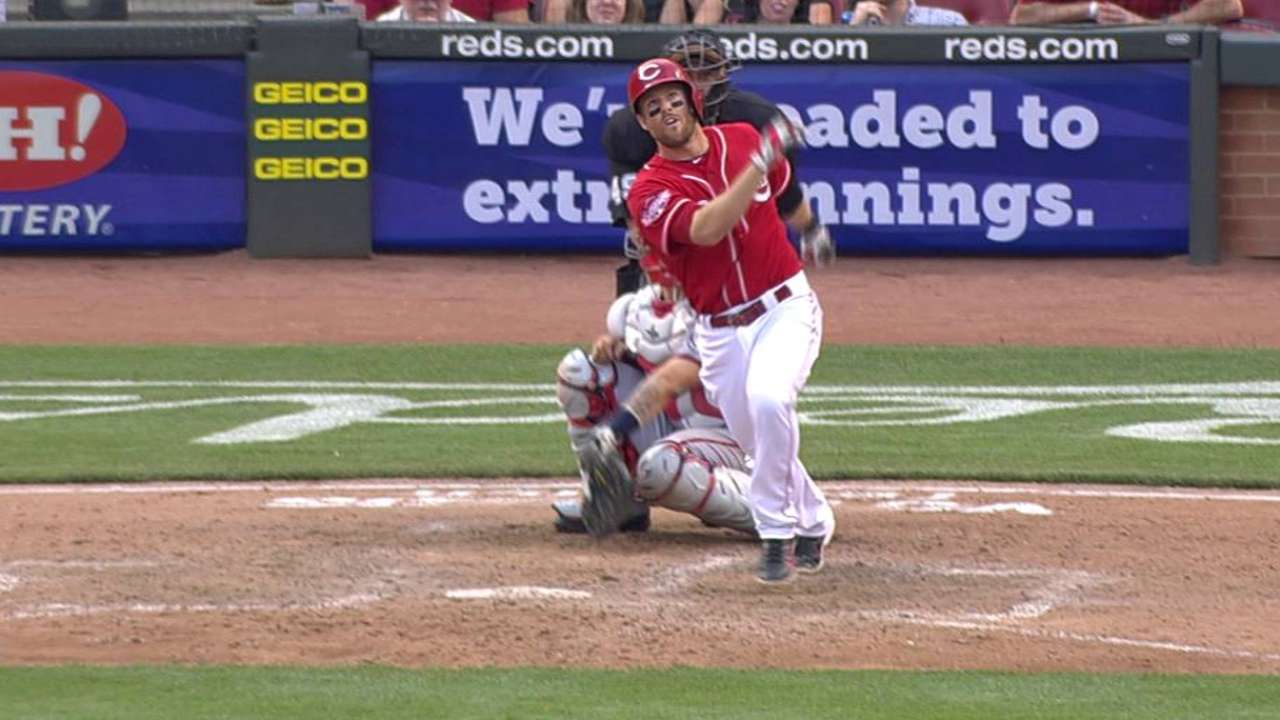 GOODYEAR, Ariz. -- Following an arduous seven-month rehab, Reds shortstop Zack Cozart knew his surgically repaired right knee would be put to the test at Spring Training. Only a few days into camp, Cozart felt like his knee aced one of those tests.
Class A Dayton manager Dick Schofield was hitting routine ground balls to Cozart on Tuesday. At one point, Schofield shot a ball to the middle of the infield by accident.
• Spring Training: Schedule | Tickets | Complete info
"It was infield in, so I had to get going quick. I just 'bam,' got there easy," Cozart said on Wednesday morning. "He was like 'I'm sorry.' I said, 'No, I appreciated it. That's the kind of stuff I want.'
"For me, that's the main goal. I want to get quickness back, side-to-side, because defense is my game. Once I got that back, my confidence is going to skyrocket. I had no pain with that. It was 'OK, we're good.'"
On June 10 vs. the Phillies while running out a ground ball, Cozart's foot slipped over first base and his leg turned awkwardly. He was diagnosed with both torn anterior cruciate and lateral collateral ligaments, which required season-ending surgery.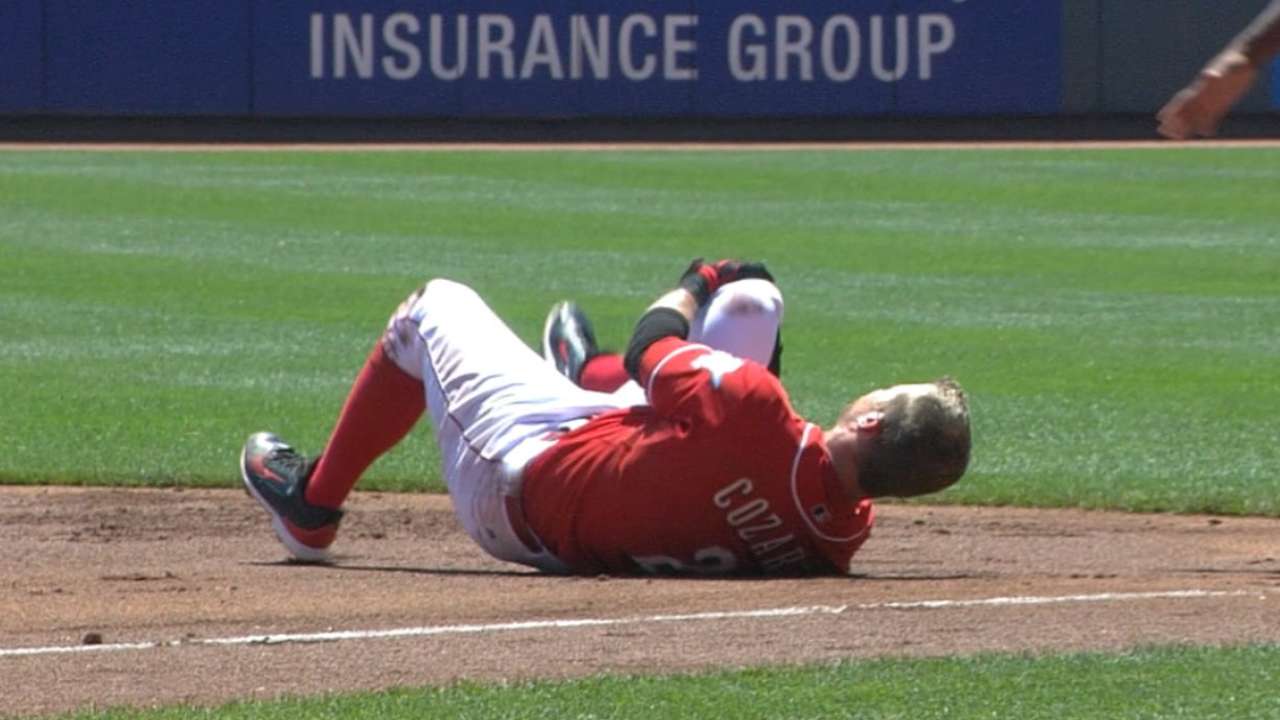 Cozart, 30, endured no setbacks during his rehab at home in Nashville, Tenn. He wears a brace on his knee, but might take it off in a couple of weeks if he feels confident enough to play without it.
"I'm doing great. I'm really happy with where I'm at," Cozart said. "To be honest with you, there are no limits on me. Besides getting that baseball repetition over and over that I couldn't get in the offseason as much as I usually do because of the knee, I feel like a normal guy. I go out there, take my grounders, hit with everybody and do my running. I've run the bases a couple of times. I'm ready."
Cozart was given permission by the league to report to camp with the pitchers and catchers ahead of Tuesday's full-squad report day. Catcher Devin Mesoraco is also working his way back from injury, having seen his 2015 season come to an end in June after hip surgery. Both aren't limited during drills and batting practice, but might get dialed back once exhibition games begin.
"I don't anticipate them missing a lot of time or not being ready for Opening Day," Reds manager Bryan Price said. "But their front side of Spring Training might look a little bit different than years past. We're not going to put too much on their plate too soon."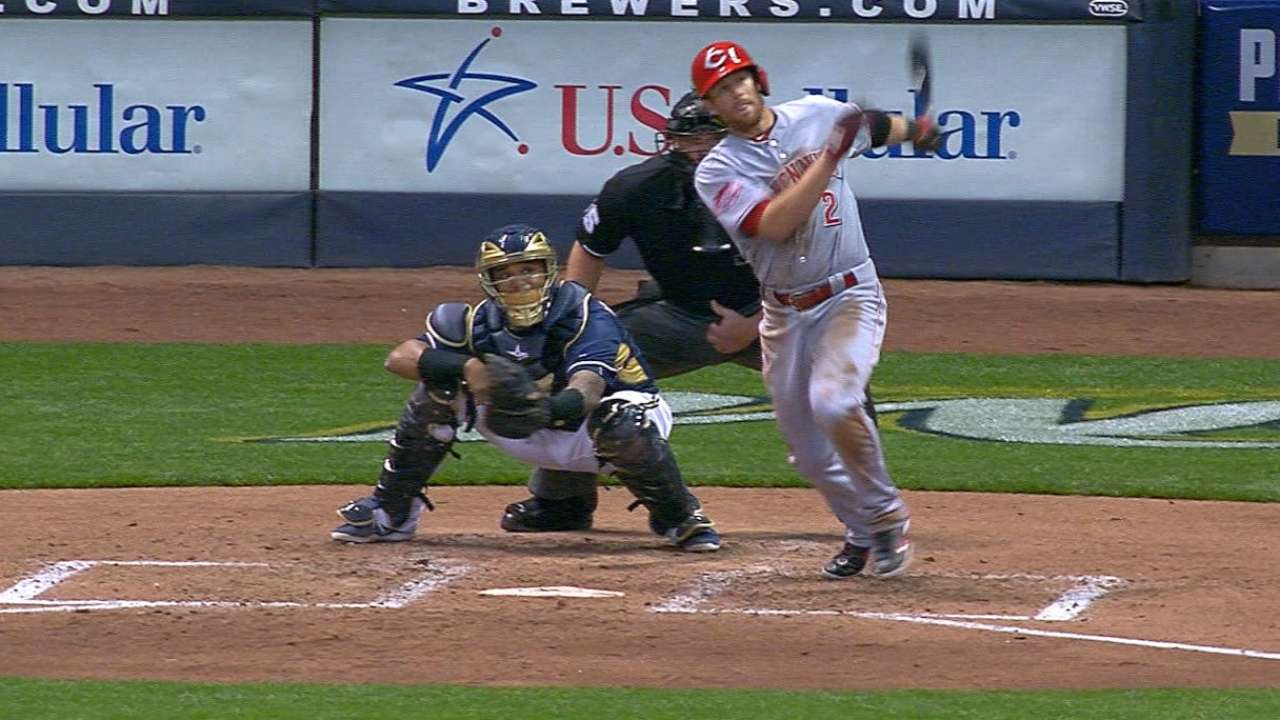 Following a down 2014 season at the plate, things were looking optimistic for Cozart last season. Before the injury, he was batting .258/.310/.459 with nine home runs and 28 RBIs in 53 games.
Cozart wants, and expects, to pick up offensively where he left off in 2015.
"I worked so hard the offseason before [2015] to try and hone my swing and get more consistent with it," Cozart said. "It paid off for me during the season before I got hurt. I want to get that back. That's what I'm doing now. I am trying to hit as much as I can, even though I get tired.
"I want to keep hitting, keep hitting and get that muscle memory back. When you pick up a bat after seven months off, as a baseball player you never take seven months off unless you have an injury."
Mark Sheldon is a reporter for MLB.com. Read his blog, Mark My Word, follow him on Twitter @m_sheldon and Facebook and listen to his podcast. This story was not subject to the approval of Major League Baseball or its clubs.