Spring Training remains a special time for Raines
Seven-time All-Star enjoys working with players at Blue Jays camp
DUNEDIN, Fla. -- How many Spring Trainings in a row is this for Tim "The Rock" Raines?
"Wow, I lost count," the Blue Jays' roving outfield and baserunning coordinator said.
• Spring Training: Schedule | Tickets | More info
After thinking about it, Raines said he believes it has to be either 38 or 39. The fact that it's close to 40 shows what a great baseball life he has had, one that isn't growing stale.
"It doesn't get old," Raines says. "[Baseball] has been pretty much my life since I was 17 years old."
And after all of these years, Raines is still making his presence felt. He spent the bulk of his playing career north of the border with the Expos, but for the past few years, Raines has made an impact as part of the Blue Jays' coaching staff.
"Rock's great," Blue Jays manager John Gibbons said. "There's probably not a more loved guy here than that guy. He spends as much time with the kids who may never get a shot as he does with the top prospects. He's got something for all of them."
Raines is content helping young players, and he insists he has no ambitions to be a manager.
"As far as managing, it would take away from my personality," Raines said. "I'm more of a player person, I like being around the players. I think once you become a manager, you kind of step back [when] you're the boss. It's hard to have those kinds of relationships."
It's also hard to fathom for many around the game that Raines isn't in the National Baseball Hall of Fame.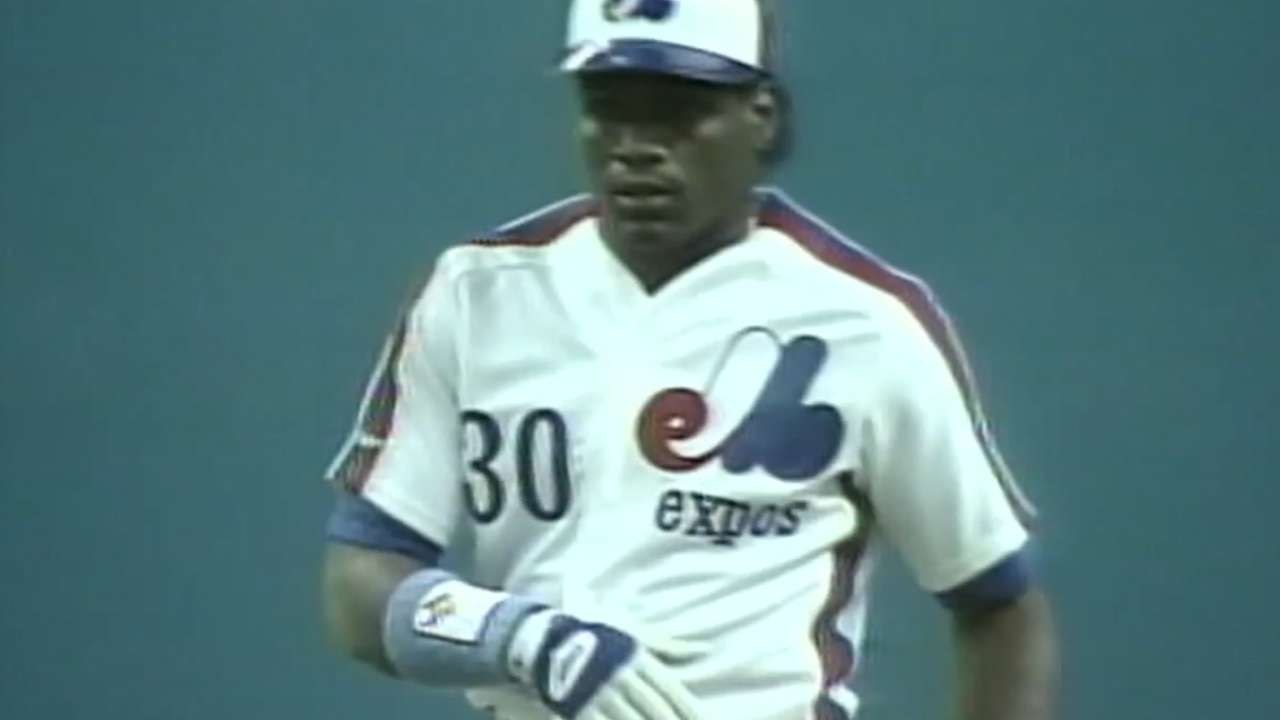 The seven-time All-Star played in the big leagues for 23 years, and he was 23 votes shy of induction this past year. Raines appeared on 69.8 percent of the ballots in the last vote, and the good news for him is that every player who has appeared on 68 percent of the vote has eventually been inducted.
Raines wants in, but he appreciates the consideration.
"Not frustrated, I really appreciate the support," Raines said. "Never even thought about it when I retired.
"It's a process. I've been talking to Andre Dawson for the last five years, and he's telling me I'm going to get in. I'll take his word for it."
Raines said he will keep his fingers crossed, and in the meantime, he likes what he sees from the Blue Jays so far, as they seem hungry to build off of last year's postseason run.
But for this grizzled Spring Training veteran, what is the biggest difference between this era of players compared to his generation?
"The money," Raines said, laughing.
He also added that there are more pitchers throwing 100 mph, but beyond that, the game is still the game.
"The game hasn't changed"
Even after nearly 40 years of Spring Trainings. Or close to it.
Mike Nabors is a contributor to MLB.com. This story was not subject to the approval of Major League Baseball or its clubs.