MLB.com Columnist
Barry M. Bloom
Familia has right mindset to continue dominance
Mets closer ready to put tough World Series behind him, have another strong season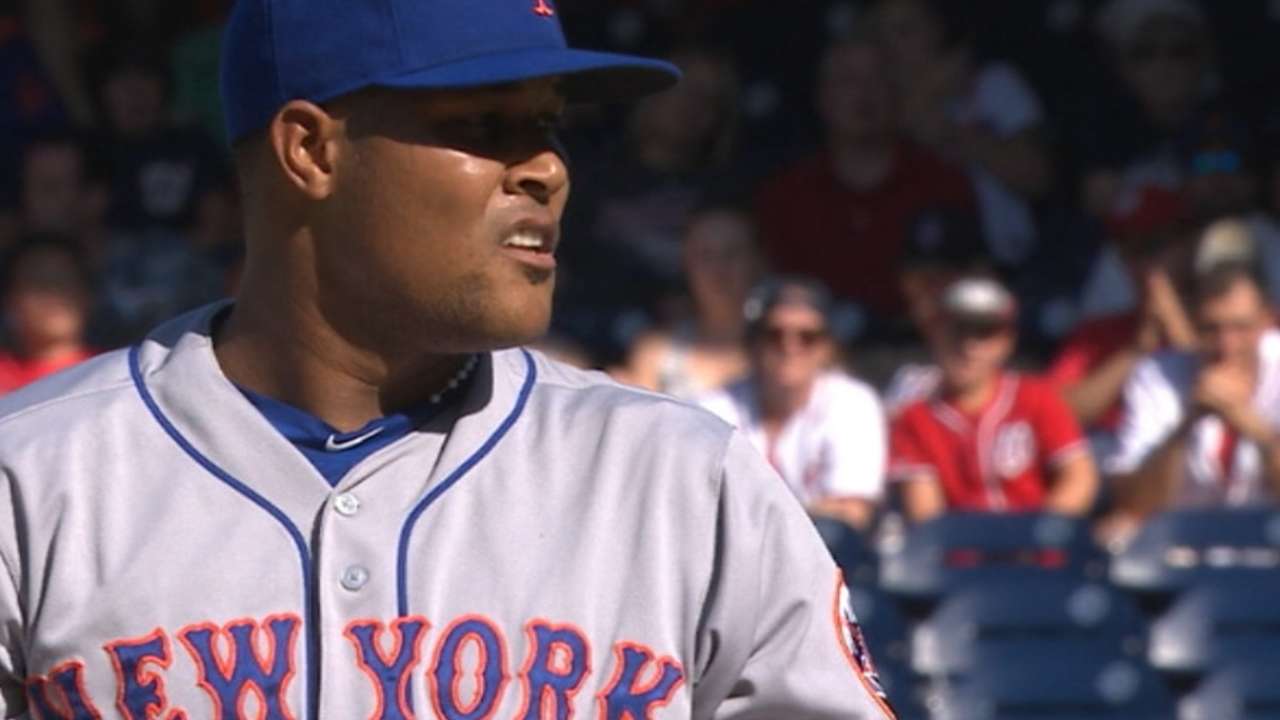 PORT ST. LUCIE, Fla. -- Mets closer Jeurys Familia said on Wednesday morning that he's put the events of last fall's World Series loss to the Royals in five games behind him. But that may be easier than it sounds.
"We're not perfect, you know?" Familia said before the defending National League champs worked out behind Tradition Field.
It takes a pitcher with a strong constitution and sense of self to be a closer, which Familia did for the first time in his short career this past season. It then takes an even stronger one to rise above the sense of failure. Not everyone can do it.
• Spring Training: Schedule | Tickets | More info
The Mets came to camp with the goal of repeating last year's journey and completing the job by winning the World Series for only the third time in club history and first time since 1986. To do that, Familia has to at least match last year's output and save 43 games.
Familia has a calm demeanor and seems pretty unflappable.
"He'll be fine. There won't be any holdover," Mets manager Terry Collins said. "You're talking about a guy who did the job last year for the first time. I already talked to Jeurys. We're going to be careful with him this spring. We're going to slow it down. We think we're going to be playing late in the summer, and we want to make sure he's healthy and ready to go."
Familia was charged with three blown saves in the Fall Classic. The best-of-seven series was a lot closer than it sounds and turned on several key innings.
Familia blew Game 1 at Kauffman Stadium when he tried to quick-pitch Alex Gordon with one out in the ninth inning and the Mets leading by one run. Gordon homered to center. The Mets lost that game in 14 innings.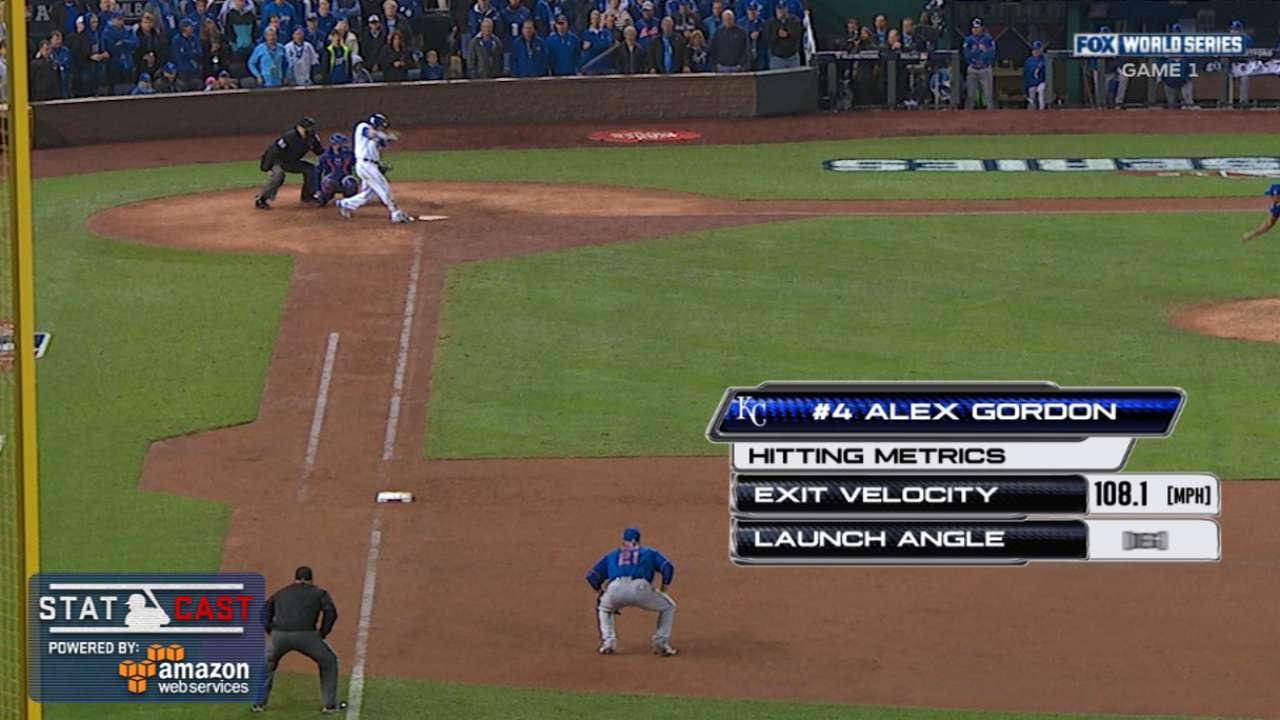 In Game 4, Familia came on to relieve Tyler Clippard with two on and one out and the Mets leading by a run in the eighth, but Daniel Murphy made an error to ignite the Royals' go-ahead three-run rally.
In the fateful Game 5 at Citi Field, Familia replaced Matt Harvey in the ninth with a one-run lead, a runner on second and nobody out. It wasn't Familia's fault. He got three weak ground balls. Still, the Royals tied the game and won the World Series in the 12th inning.
The critical play was a Salvador Perez grounder toward short with the infield in and Eric Hosmer on third. David Wright cut off the grounder and took the sure out at first. Hosmer made a mad dash toward the plate and was safe on a wild throw by Lucas Duda.
Sometimes you eat the bear, sometimes the bear eats you.
"It's baseball, man, anything can happen," Familia said. "We made mistakes. Everybody makes mistakes. We don't want to make mistakes. We want to play the game perfect. We want do everything right. Sometimes that's just not going to happen."
Familia said he's tried not to dwell on it. He's only 26 years old and going into his third full season. So it would only be natural if he did. Familia went home this offseason to San Cristobal in the Dominican Republic and spent a relaxing time with his family. He didn't even consider playing winter baseball. He needed the break.
Familia said he thinks at times about the pitch to Gordon. In the first two rounds of the postseason, he had been perfect. Eight appearances against the Dodgers and Cubs produced five saves. Familia gave up no runs, two hits, two walks and struck out six in 9 2/3 innings.
In Game 1 of the World Series, Collins gave Familia a clean ninth inning to work. Perez hit a grounder to short for the first out. Then on a 1-1 pitch, Gordon struck.
Would Familia like to have that pitch back?
"Nah, I just missed it in the zone. I put it in the middle of the zone and he made a good swing," Familia said. "That's all. You have to bounce back. If you're a bullpen guy, you have to have a [mindset] like that. If you go home after losing a game today and you come back with the same [mindset], you're going to lose again.
"You have to forget and move forward. And we know that tomorrow is another day. No doubt, man, I'm always trying to move forward, always trying to get better. I know I'm not going to be perfect. Nobody's perfect. I just try to learn from that game and that's it."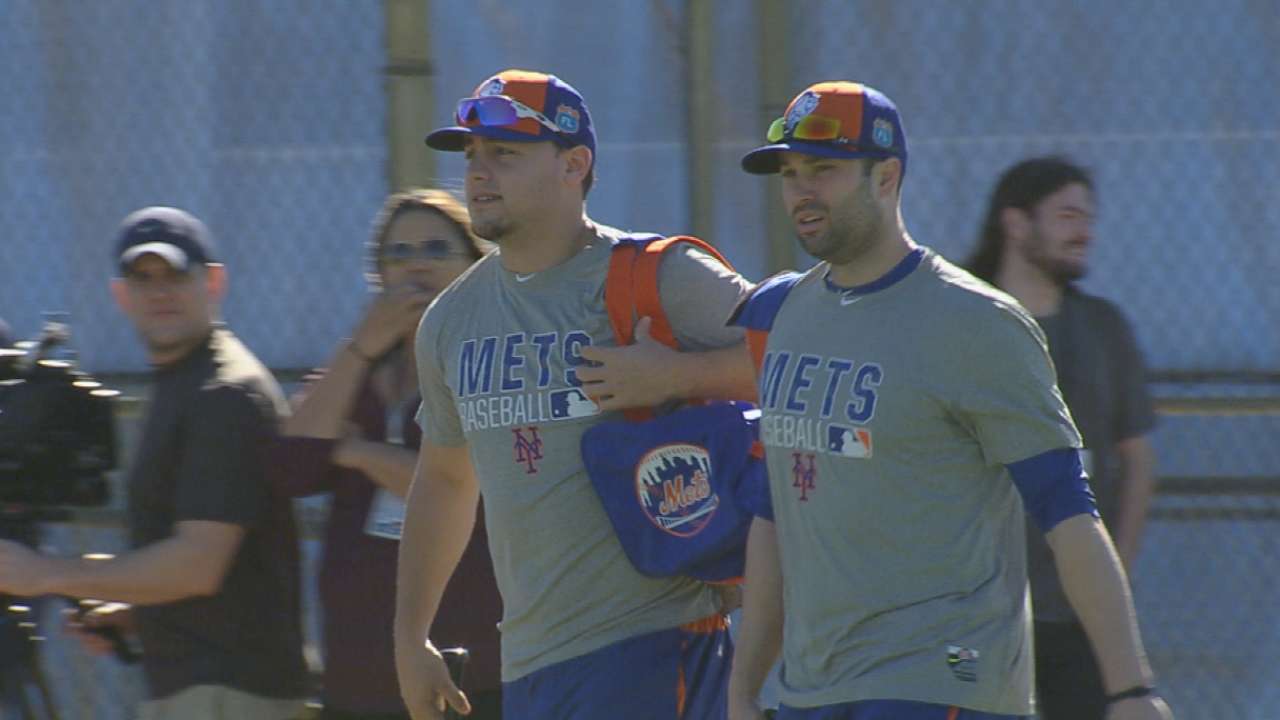 A year ago at this time, Familia was an undiscovered treasure. Jenrry Mejia was the Mets closer. Familia was a setup man. This past April 11, Mejia was suspended 80 games for testing positive for performance-enhancing drugs. He has been suspended twice since then and is now serving a lifetime ban from the sport.
When one door closes, another door opens, and Familia barged right through it. Going into last season, Familia had recorded six saves in 93 big league appearances for the Mets.
Collins moved Familia into the closer's role by necessity with spectacular results. Last season, Familia put up incredible numbers to go along with his 43 saves: two wins and a 1.85 ERA in 76 appearances. He struck out 86 and walked only 19 in 78 innings for a 1.00 WHIP and gave up only six home runs.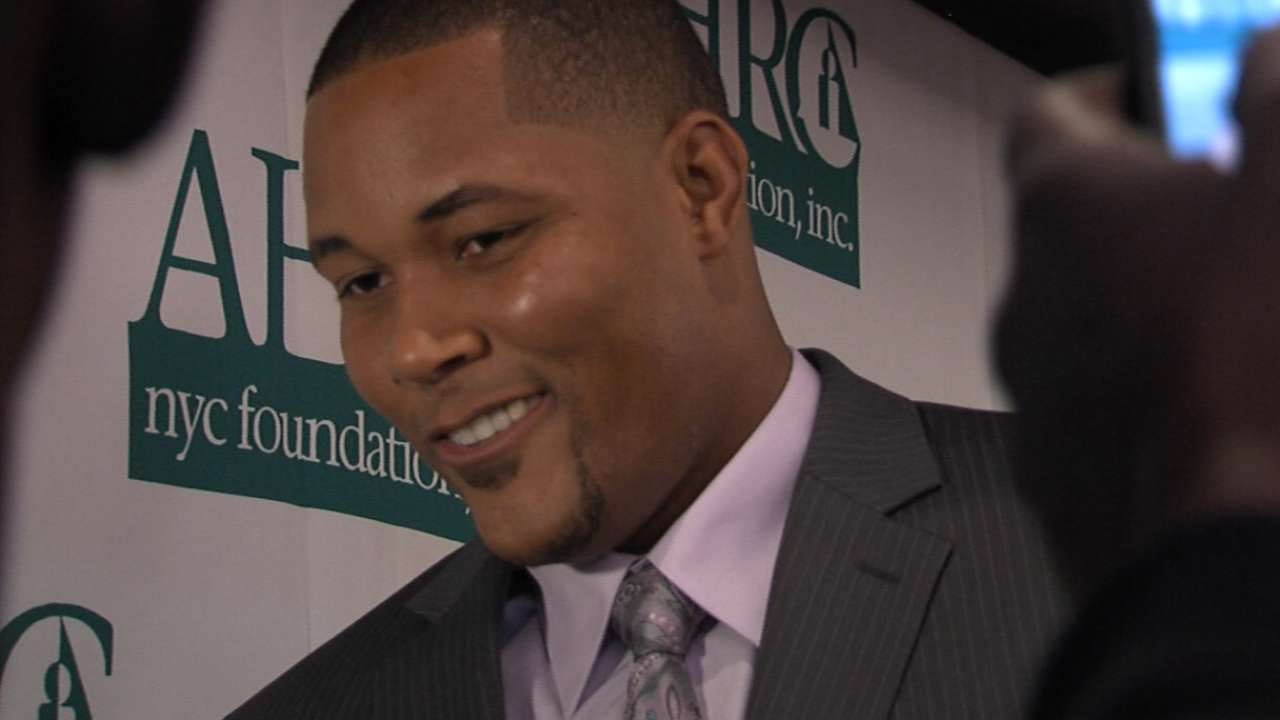 "He came into the season and he was supposed to be an eighth-inning guy," Wright said. "Then things happened with Mejia and he was forced into a role he was completely unfamiliar with. It really was amazing how quickly he adapted. The toughest outs of the game are the last three outs. Not everybody can do it. This guy has been automatic for us."
Gordon's homer was the seventh and final homer Familia gave up last year in 88 appearances, the only one in 12 postseason games. It hurt the most.
Whether it has a lingering effect or disappears into the vapor, we'll only know for sure when another season begins. But if there's any indication at all of Familia's mindset, he has no intention of abandoning the quick-pitch.
Barry M. Bloom is a national reporter for MLB.com and writes an MLBlog, Boomskie on Baseball. Follow @boomskie on Twitter. This story was not subject to the approval of Major League Baseball or its clubs.