Nutting: Pirates committed to keeping McCutchen long-term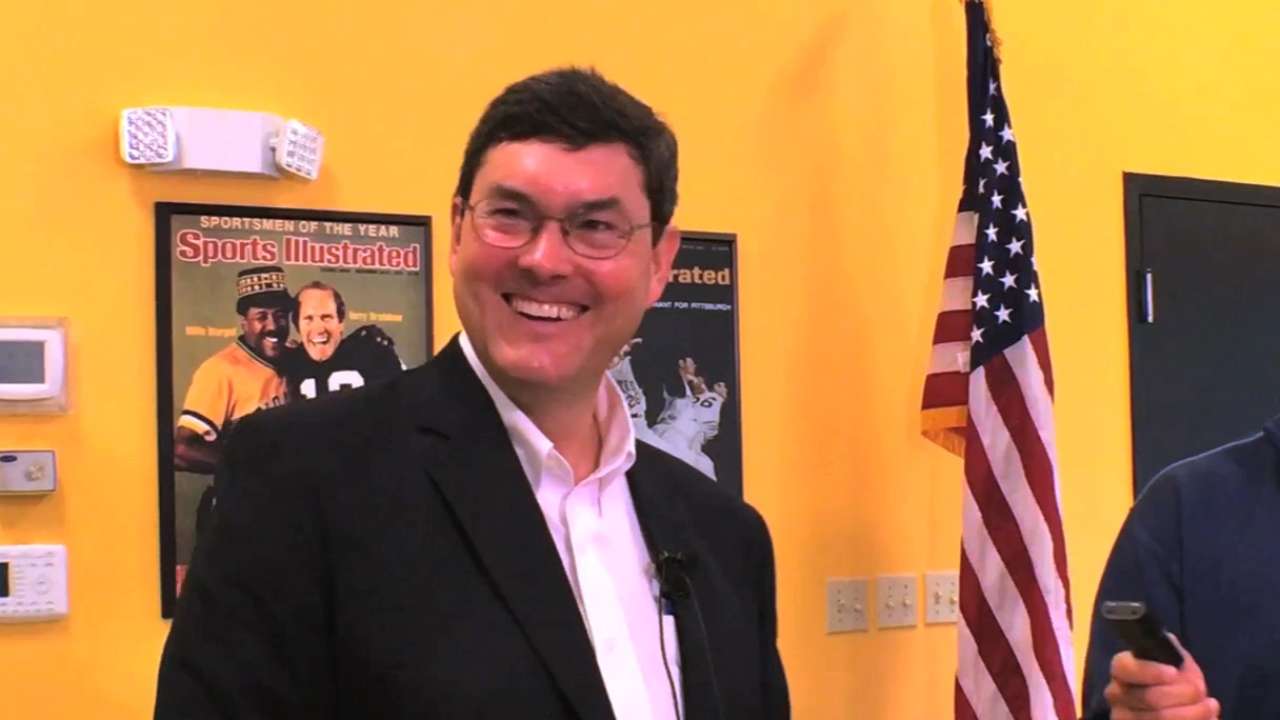 BRADENTON, Fla. -- Although he's three years away from free agency, Andrew McCutchen has been inundated lately with questions about his future. He's been a Pirate his entire professional career, and he wants to stay with the Pirates as long as they'll have him.
Asked earlier this week if he wants to play out his career in Pittsburgh, McCutchen responded, "I think you know that answer. I don't need to answer that, really. Everybody knows I want to be here, so it's nothing new to anyone."
But it takes two sides to make a deal, and it's unclear whether the Pirates, as a small-market club, can afford to keep their superstar center fielder for the long haul, while still fielding a competitive team around him.
• Spring Training: Schedule | Tickets | Complete info
Pirates chairman Bob Nutting said the Pirates are "committed to try to find an opportunity" to keep McCutchen in Pittsburgh.
"I have nothing but appreciation and respect for what Andrew has done. He's a remarkable talent on the field," said Nutting, the club's principal owner. "He's been a tremendous contributor off the field -- his engagement with the community, his appreciation for being a Pittsburgh Pirate. And I think it's a real testament to the organization that someone at that quality and that level -- as a baseball player and a person -- wants to be a part of the Pittsburgh Pirates. I applaud him for that.
"There's no one who we'd like to have for a career in a Pirates uniform more than Andrew."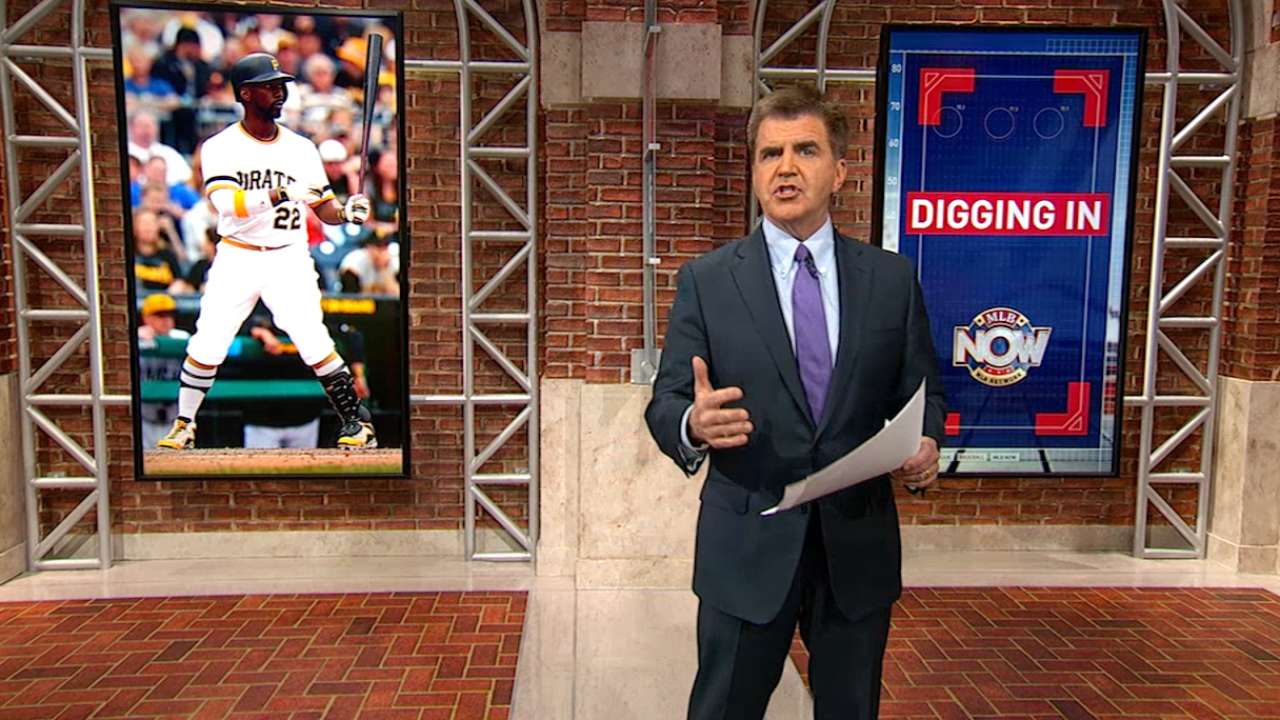 McCutchen, 29, is entering the final two guaranteed seasons of the six-year, $51.5 million extension he signed in 2012. The deal turned out to be an incredible bargain for the Pirates, as McCutchen developed into a perennial MVP candidate and the face of the franchise. The contract also includes a $14.5 million club option for the 2018 season, putting McCutchen three years away from free agency.
• McCutchen favors three-game Wild Card
Shortly after the Cubs signed outfielder Jason Heyward to an eight-year, $184 million contract in December, McCutchen was asked what he might be worth on the open market.
"I don't know what I'm worth," McCutchen said. "I don't define my worth in money."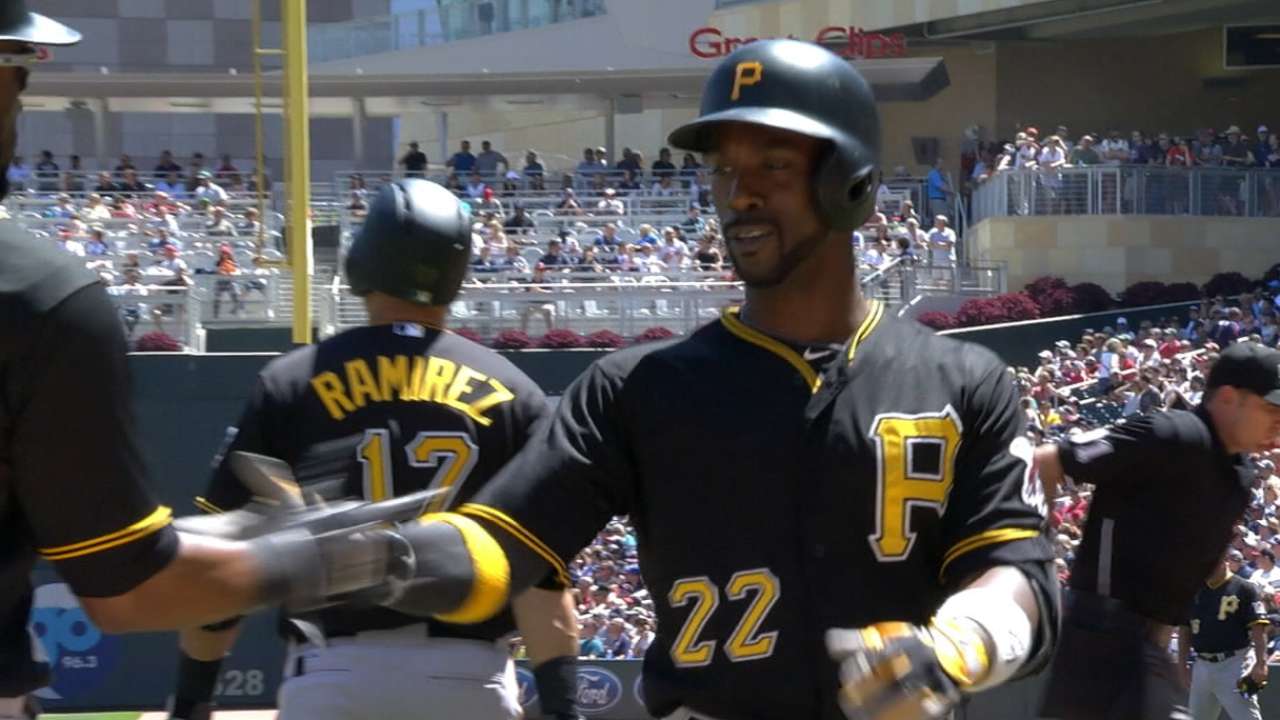 McCutchen repeated that response this week, adding that he hasn't discussed his potential value with his agent.
"This game, no one plays for free. People don't work for free," McCutchen said. "Whenever that time comes, that time comes. I'm trying not to think about it too much."
Nutting also addressed the following topics in his meeting with the media:
• Keeping up with the Cubs and Cardinals: "I look at the [Pirates'] track record the past three years, and I have a tremendous amount of faith in the leadership team that we have in place. ... I don't have any concern we're facing a battle we can't win."
• His message to the team Wednesday morning: "Just my appreciation for all they've done to put this organization in such a strong position over the past three years, to say thank you and to express my belief and commitment to providing the resources and tools to continue the run these players are on."
• When to further invest in the club: "I think it's opportunistic. If there were something that I felt we hadn't done today that would make a significant impact, we would have done it. ... We've taken advantage of opportunities. We hope to do the same [this year]."
• His input regarding the next Collective Bargaining Agreement: "I think the most important piece for the Pirates has been access to talent. As we look for the reasons we've been able to be competitive, we had a commitment for the past many years to infuse talent into the organization every way we can."
Adam Berry is a reporter for MLB.com. Follow him on Twitter at @adamdberry. This story was not subject to the approval of Major League Baseball or its clubs.