Swisher: 'I'm finally back' to full strength
Veteran determined to help Braves, but understands he could land elsewhere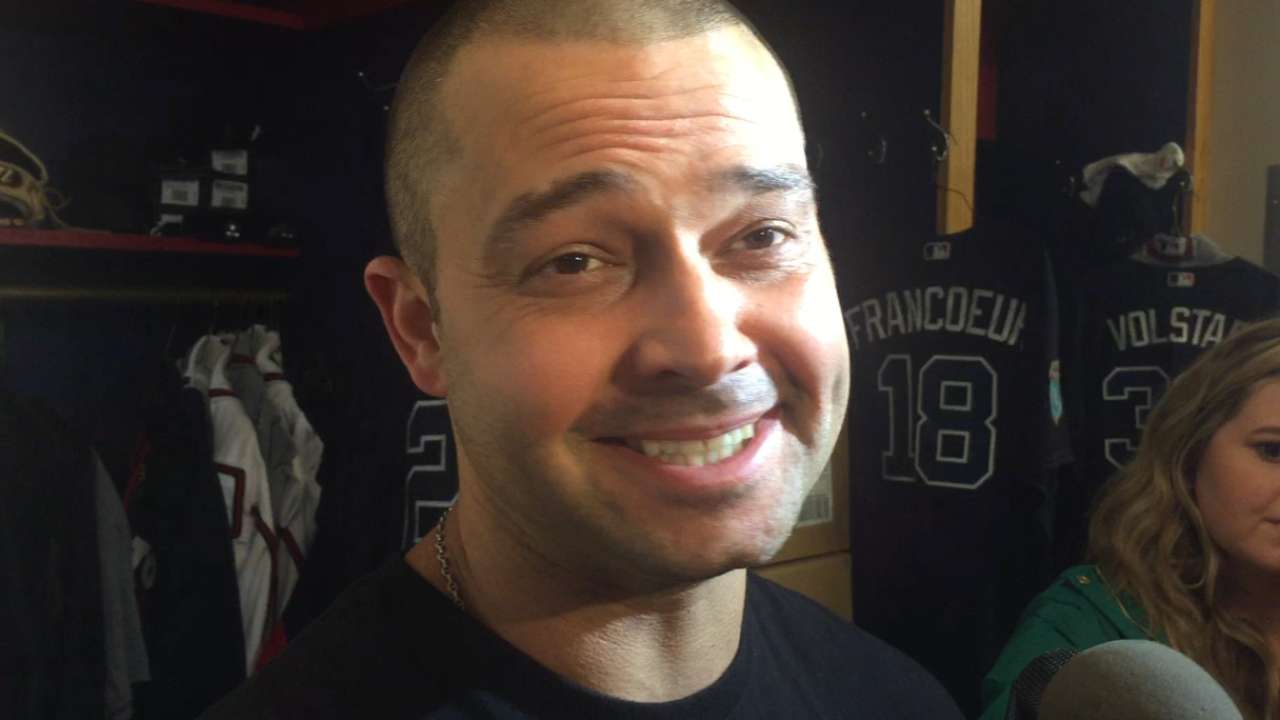 LAKE BUENA VISTA, Fla. -- When Nick Swisher reported to Spring Training on Wednesday afternoon, he was eager to prove his surgically repaired knees will no longer be a detriment. But at the same time, he understands there is a chance that he might not necessarily stay with the Braves through the end of Spring Training.
"I know the situation I'm in and I'm stoked to go out and prove what I can do, because I'd love to help this team," Swisher said. "But if I can go help somebody else, I'll go do that, too."
• Spring Training: Tickets | Schedule | More
Over the past six weeks, there has been an assumption that the Braves will either trade or release Swisher, who is owed $15 million as he enters the final year of his contract, by the end of Spring Training. This remains a possibility, but any such decision will be influenced by both Swisher's Spring Training production and Freddie Freeman's health.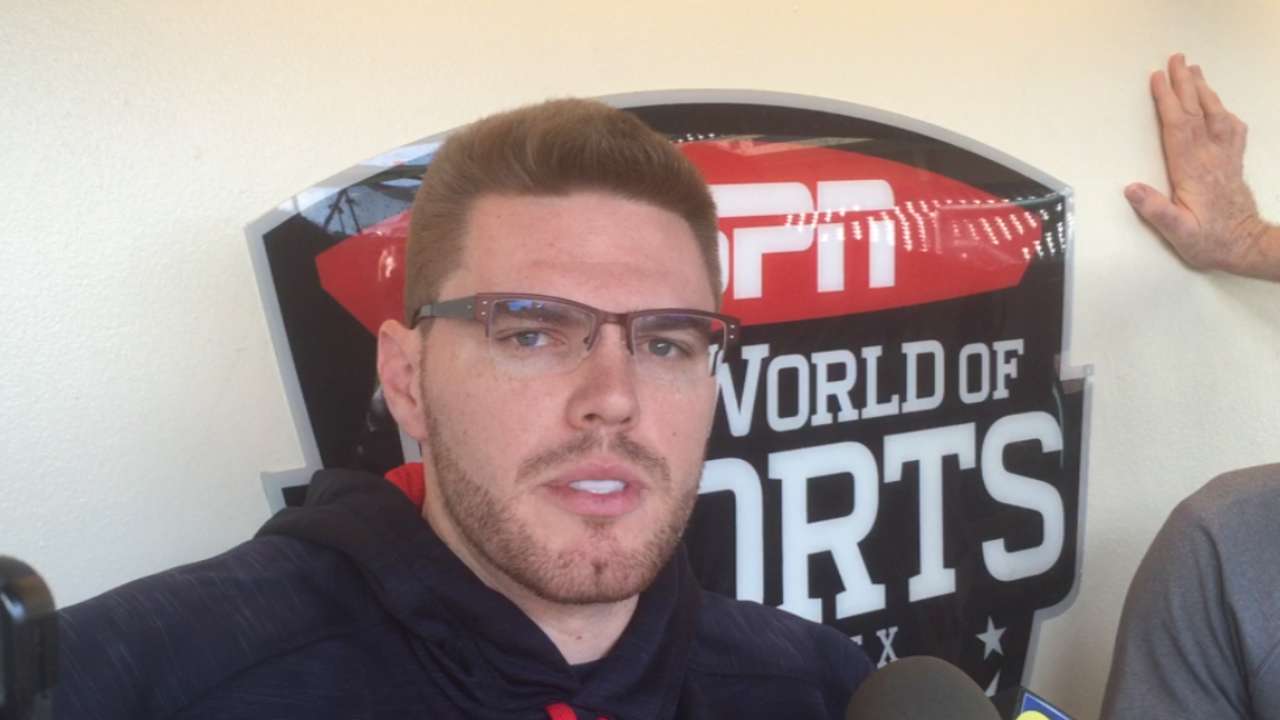 If Freeman's right wrist continues to be problematic and forces him to begin the season on the disabled list, the Braves might opt to keep Swisher to play first base. But they first need to see more than they did last year, when Swisher batted .195 with a .688 OPS over 46 games with Atlanta.
Since posting his ninth consecutive 20-homer season in 2013, Swisher has seen his knees limit his production. He had both knees surgically repaired in August 2014 and then struggled mightily last year with the Indians, who dealt him to Atlanta as part of a contract swap that sent Chris Johnson to Cleveland in August.
Swisher's mobility was quite limited as he spent last season wearing a bulky brace on both knees. After spending this offseason strengthening his legs, the 35-year-old veteran has reached a point where he no longer plans to wear the braces.
"It's been two years. I've been trying to get back on the field at full strength for two years, and I think I'm finally back at that point," Swisher said.
Odds and ends
• Rain prevented the Braves from staging any of Wednesday's workout on the fields at ESPN's Wide World of Sports complex. But this was not a big deal this early in camp. All of the pitchers completed their work in either a gym or the indoor batting cages.
• Javy Lopez, Charlie Leibrandt and Andruw Jones have served as guest instructors during the first week of camp. Jones will stick around for next week, when Dale Murphy and Tim Hudson will come to town to fill this same role.
• The Braves will hold their first full-squad workout on Thursday. They will open the Grapefruit League season Tuesday afternoon, when they host the Orioles.
Mark Bowman is a reporter for MLB.com. This story was not subject to the approval of Major League Baseball or its clubs.