Cemented in center, Pillar aims to build on '15
Outfielder landed starting gig, impressed on offense and defense last year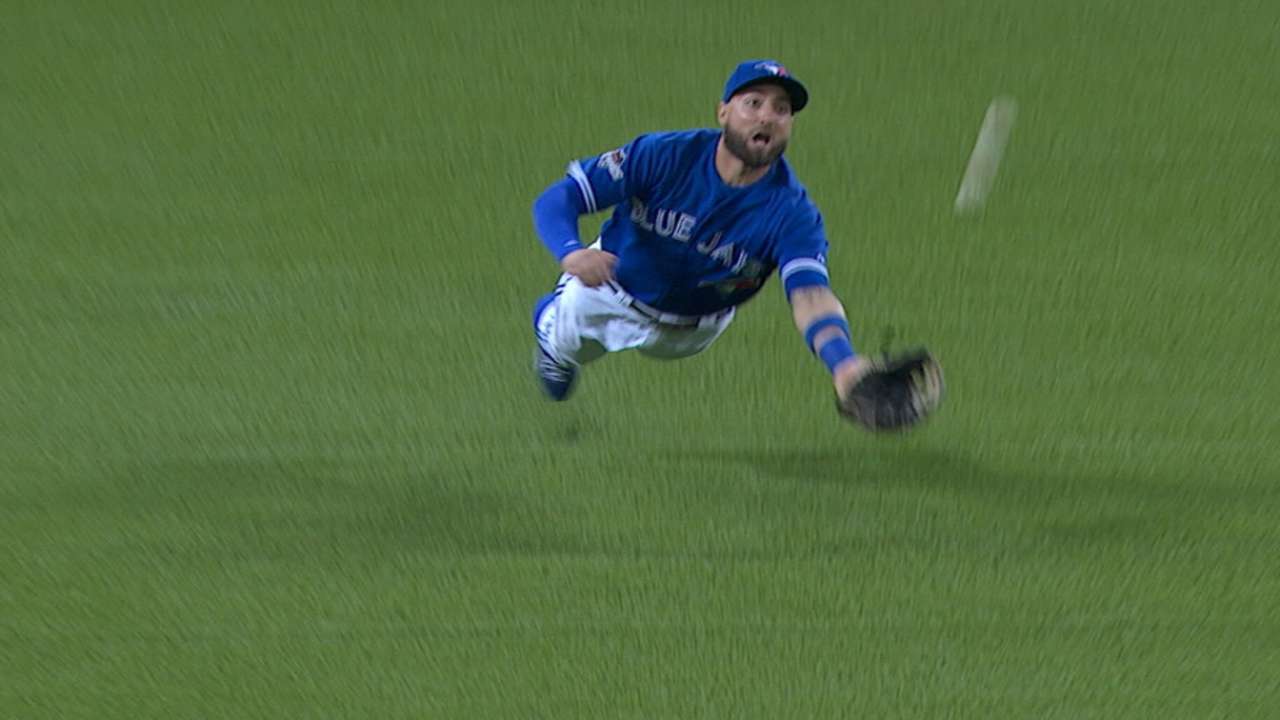 DUNEDIN, Fla. -- It was one of the top images of the 2015 season, but for Blue Jays outfielder Kevin Pillar, it was so much more.
"It was a life-changing moment for me"
"It" would be Pillar scaling the left-field wall at the Rogers Centre last April only to reach over and rob Tampa Bay second baseman Tim Beckham of a home run.
"In baseball's eyes, my organization's eyes, [for] my teammates, that was kind of my arrival."
It's an arrival which may have never taken place if starting left fielder Michael Saunders hadn't suffered a freak left knee injury when he collided with a sprinkler head in spring. The result was the rise of an unlikely star.
Pillar entered last spring with only 89 games on his big league resume. After Saunders' injury, Pillar played in all but 3 games for Toronto, where his defense was stellar, and he proved to be a big contributor offensively with 12 homers, 56 RBIs and a .278 average.
"They didn't really know what they were gonna get from me," said Pillar. "I always knew what I was capable of doing."
A year later, Pillar walked into Spring Training with the same belief, but a foreign feeling. This time around, there is no doubt he is the Blue Jays' starting center fielder.
"I don't know if it's a situation I'm comfortable in -- [knowing] I'm gonna be the center fielder," Pillar said. "I'm still going out there working my butt off, playing with a chip on my shoulder, which has allowed me to get to where I've gotten."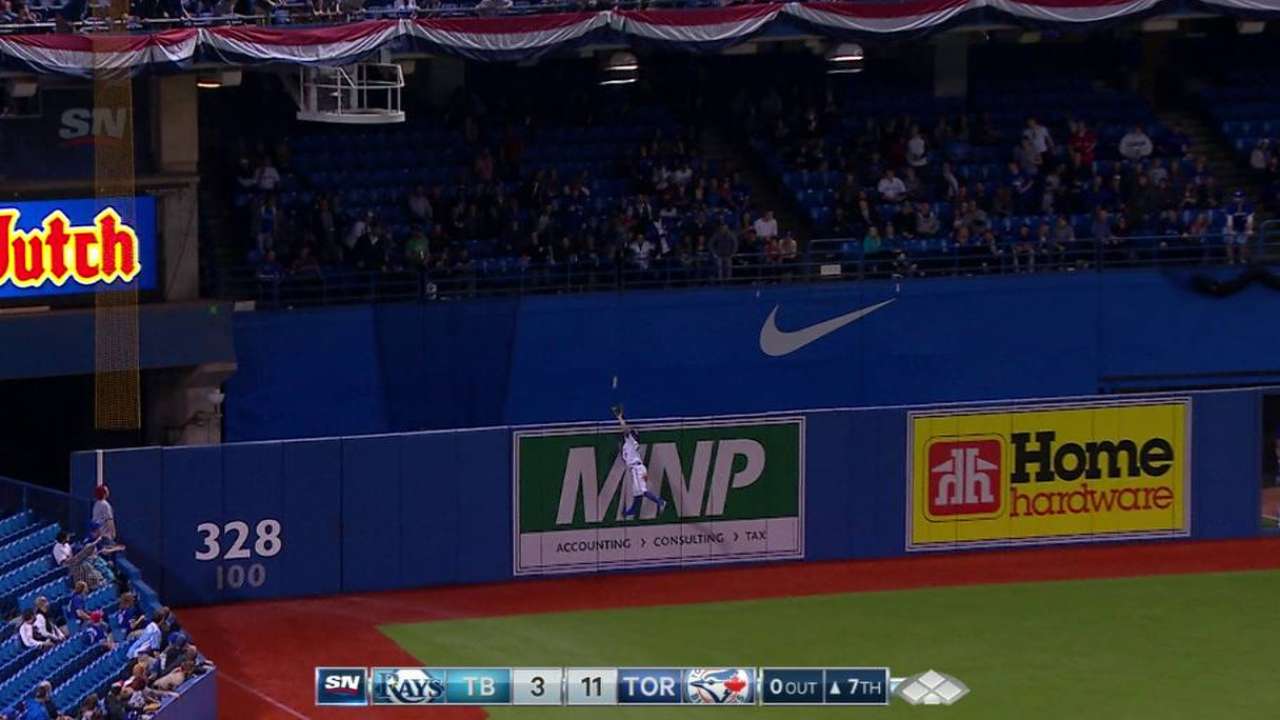 Yes, the 32nd-round Draft pick has always been a grinder, but those around him feel he is ready to build on his breakout 2015.
"Last year, he did it," Blue Jays manager John Gibbons said. "One of the most difficult parts is out of the way. Now he feels he belongs, and he does."
Pillar says he will work on many things this spring; he wants to get deeper into counts, hit better with two strikes, try to drive the ball the other way and be more aggressive on the basepaths.
Many around baseball were surprised by Pillar's production, which included being more than steady during the Blue Jays' playoff run, but his teammates expected it.
"I wasn't that impressed, as I know what he can bring to the table," Jose Bautista said. " Every single day, he's one of the best defenders in the league. He's a great hitter, and he's only gonna get better, I'm not worried about him."
This offseason marked another major step for Pillar.
"I bought a house," he said. "It was a big moment in my life. I finally got out of my parent's house. Got my own space."
These days, he's certainly making space for new experiences. And he'll always be grateful for the space he was able to cover that April day in Toronto that led to him landing a starting gig.
"It was definitely a stepping stone for my career defensively; the rest kind of carried over after that."
More carryover this season? Pillar is counting on it.
Mike Nabors is a contributor to MLB.com. This story was not subject to the approval of Major League Baseball or its clubs.