Closer or not, Storen excited about future in Toronto
New Blue Jays acquisition set to compete for ninth-inning spot with Osuna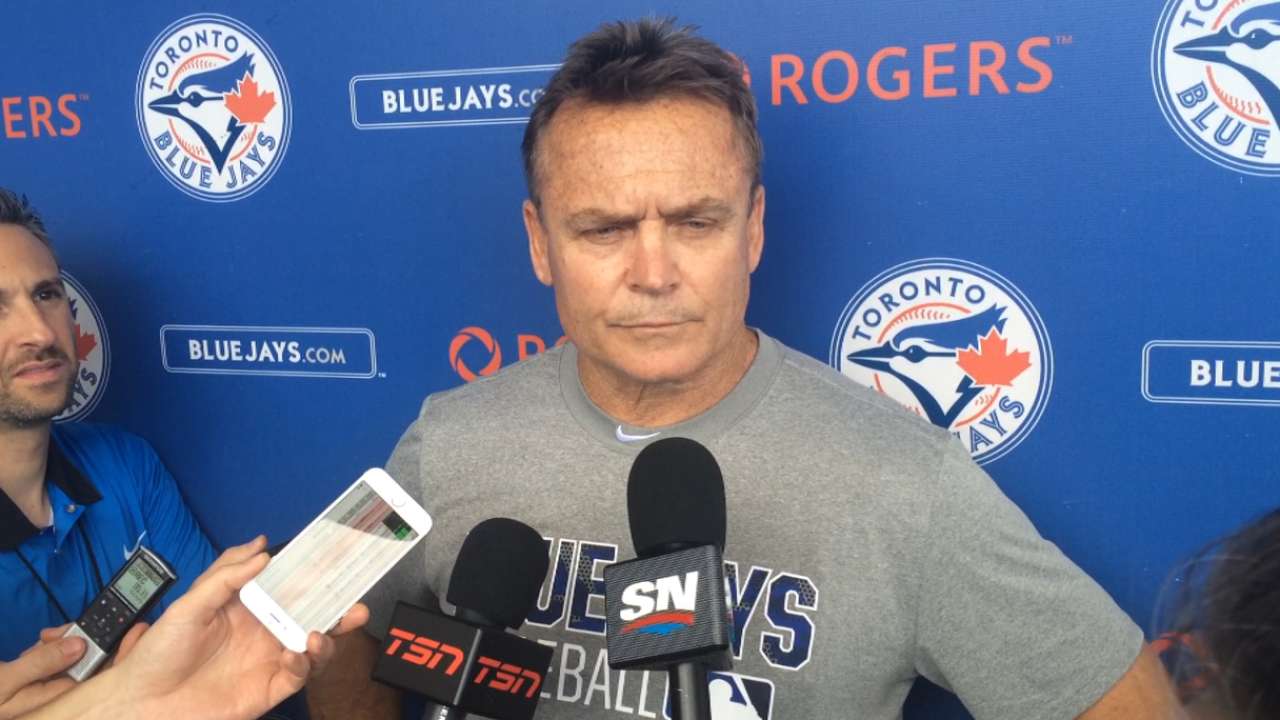 DUNEDIN, Fla. -- Future Hall of Famer Mariano Rivera is a man of few words, but not when it comes to off-the-record chats with fellow relievers. Ask Drew Storen.
One of the leading candidates to be the Blue Jays' closer this year points to a 45-minute chat he had with Rivera two seasons ago in New York which changed his pitching mindset forever.
"What do you think the first question I asked him was?" said Storen, smiling. "I asked him, 'How do you throw a cutter?'"
It was Rivera's response that proved to be the game-changer.
"He told me, 'You don't need it. You just do what you do. Don't try to be somebody you're not.' It's brilliant, but I still want [his] cutter."
Storen doesn't have a Sandman-like cutter, but what he does have is a new baseball life in Toronto -- far away from a Nationals organization where he spent the first six years of his career. Storen piled up 95 saves in those six seasons, including 43 in 2011 -- a career high. The right-hander was inconsistent at times, and it didn't help his confidence when the Nats acquired Jonathan Papelbon and removed Storen from the closer role last season.
Half a year later, and it was Storen who was on the move. While he admits that he was surprised when Washington traded him to Toronto for outfielder Ben Revere in January, he welcomed a fresh start. It's not a bad destination -- a likely playoff contender who boasts one of the top-hitting teams in baseball. In other words, a pitcher's best friend this side of a double play.
"The big thing is those games when you're up by three, [the Blue Jays are] able to tack on some insurance runs," Storen said. "It [enables you] to save some of your guys, so [the closer is] not in there every night."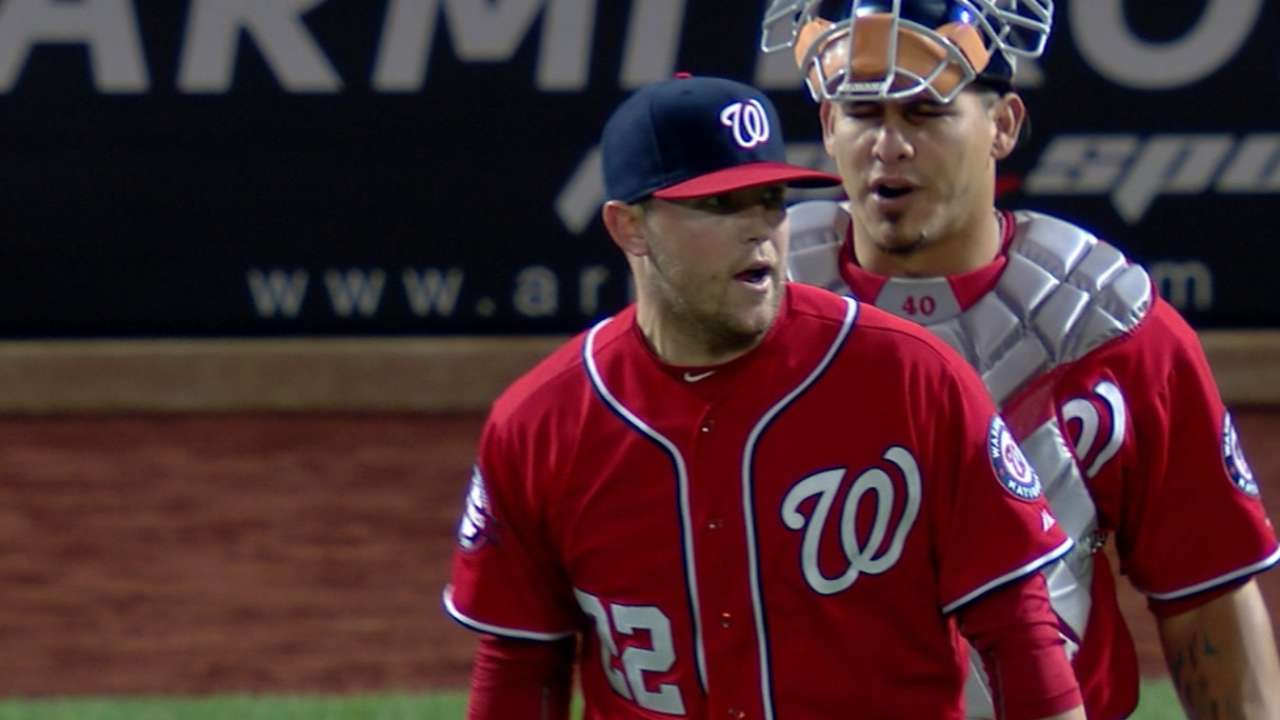 Storen will be competing for the closer job with Blue Jays incumbent Roberto Osuna, but he doesn't look at the competition as a winner-take-all.
"It's like a basketball team: You need the point guard, you need the center, you need all of that stuff. We're all here for the same reason," Storen said.
The reason, of course, is to win it all. The new Blue Jay on the block has seen high expectations go both ways, though. Storen came from an underachieving Washington clubhouse to a Toronto group which seems to be embracing the pressures of being the AL East favorite this spring.
"Playing against the Blue Jays last year, I see the firepower this team has. I've heard nothing but good things," Storen said. "The first couple of days here have been a blast, and everybody has welcomed me with open arms."
Storen is already familiar with some of his teammates, and several of them are familiar with him, like shortstop Troy Tulowitzki, who saw plenty of the reliever in his National League days with the Rockies.
"I faced Drew quite a few times in my career," Tulowitzki said. "He's a solid man, tough on hitters. I'm glad he's on my team."
Storen worked on his fastball command this offseason, and he is always fine-tuning the mental approach to one of the most pressure-packed positions in sports.
"You have to go through it," Storen said. "You can't acquire short-term memory, understand last night was last night. It's what have you done for me lately."
Undoubtedly, those topics came up in Storen's career-changing conversation with Rivera two years ago. It's certainly a conversation that Storen made sure he would never forget.
"[Afterwards], I went outside and typed into my phone all the stuff he talked about," Storen said.
He hopes to put it to good use this season.
Mike Nabors is a contributor to MLB.com. This story was not subject to the approval of Major League Baseball or its clubs.