Schuerholz, Andruw to be inducted into Braves HOF
Former GM was architect of dominant run; outfielder won 10 straight Gold Gloves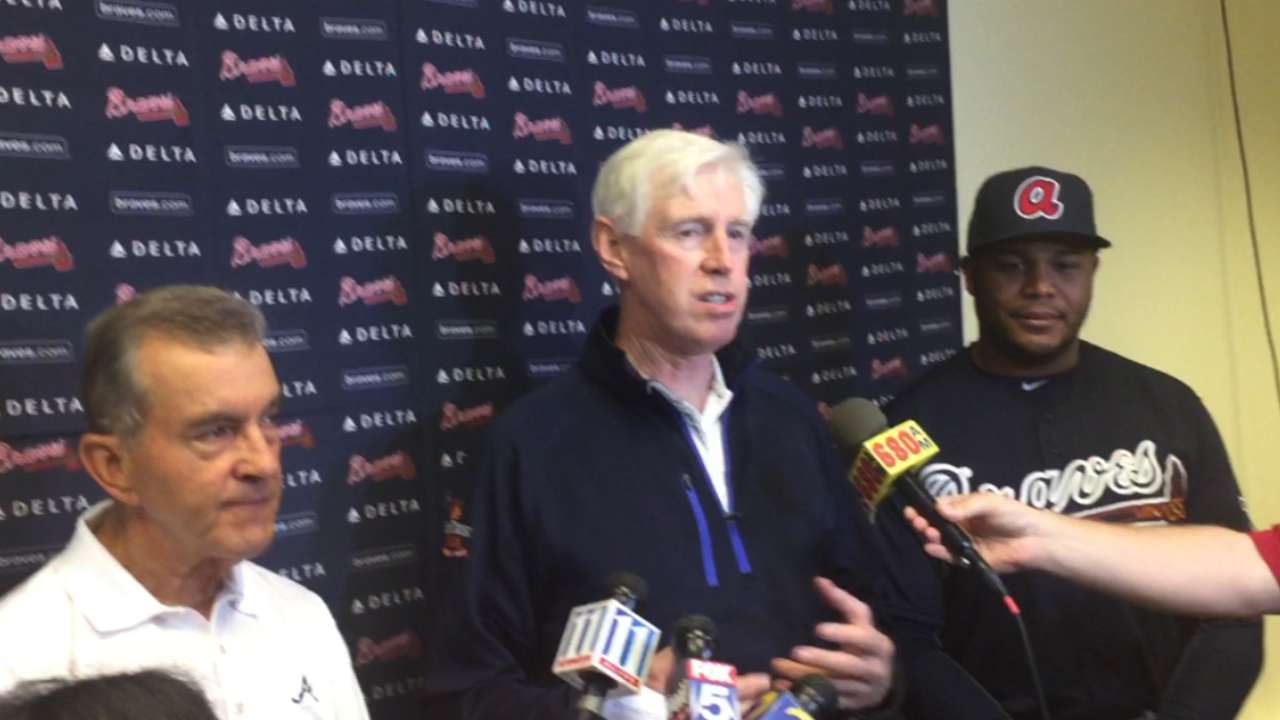 LAKE BUENA VISTA, Fla. -- Twenty years after fast-tracking a 19-year-old phenom named Andruw Jones from the Class A Minor League level to the Major Leagues and an immediate introduction to the World Series, John Schuerholz will have the honor of joining Jones as the newest inductees into the Braves Hall of Fame.
The Braves will once again celebrate the organization's greatest era when they stage this year's Hall of Fame induction ceremonies on Aug. 19. Schuerholz, who now serves as the Braves' president, cemented his place as one of baseball's greatest general managers during his distinguished reign in Atlanta. He enriched the organization with legendary players like Jones, who stands as one of the greatest center fielders baseball has ever known.
"[Schuerholz] believed in me since the first time that he saw me, so I'm very happy that he gave me the opportunity to chase my dream," Jones said. "It's a big honor to be going in with him."
Dating back to when Jones signed with the Braves as a 16-year-old prospect out of Curacao, he and Schuerholz have shared a rich history. They stand as two of the iconic figures that developed in Atlanta throughout the 1990s and the early portion of this century. Now they will have a chance to share this honor with this era's other legendary figures -- Bobby Cox, Greg Maddux, Tom Glavine, John Smoltz, Chipper Jones and Javy Lopez -- who have already been inducted into the Braves Hall of Fame.
"I don't think anyone in this game expects to be inducted into any Hall of Fame," said Schuerholz, who served as Atlanta's GM from 1991-2007. "You just work to do your job and work with people you're with in partnership with them to do the job best, so at the end of the day, your team and your organization is at the top. That's the way I went about my job all of the time."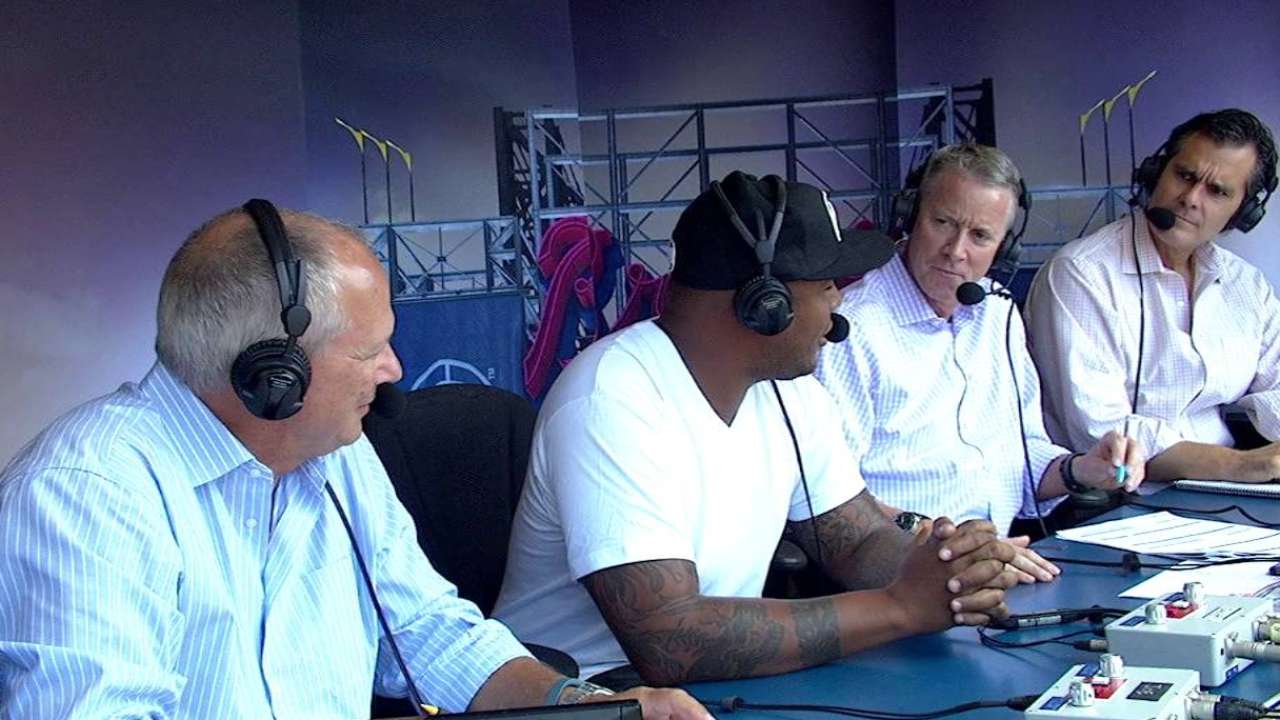 When Schuerholz became Atlanta's general manager before the 1991 season, the Braves immediately won the first of their 14 consecutive division titles and earned the first of their five World Series appearances of the 1990s. The tremendous leadership and communication skill Schuerholz exhibited during that era enabled him to maintain a highly effective working relationship with his Hall of Fame manager (Cox) and also create an environment in which Maddux, Glavine, Smoltz and Jones all thrived for more than a decade.
Schuerholz's greatest achievement in Atlanta occurred in 1995, when the Braves won the World Series. But he has continued to add to his legacy since becoming the team's president in 2008. He has helped foster the development of general manager John Coppolella during the team's current rebuild and has also played a significant role in the development of SunTrust Park, which will open in 2017.
It goes without saying that Schuerholz may have deserved this honor many years ago. Now, those who have gained a great appreciation for all that he has accomplished within his 51 years of baseball are hopeful that he will eventually be inducted into Baseball's Hall of Fame.
"In addition to announcing the induction of these two great men into our Hall of Fame, we have high hopes that both men find their way into the Cooperstown Hall of Fame before too long," Braves chairman and CEO Terry McGuirk said.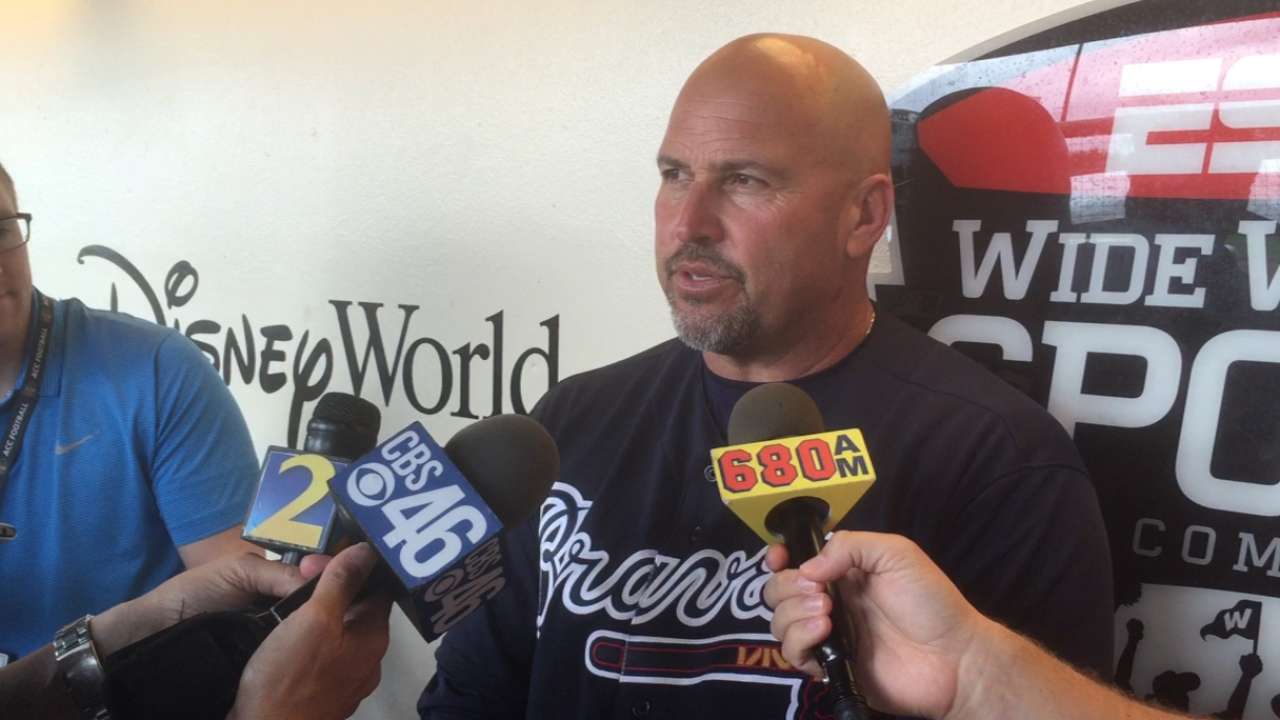 Though Jones' Cooperstown hopes seemed to fade as he concluded his career with the Dodgers, Rangers, White Sox and Yankees, he produced Hall of Fame-caliber credentials while playing for the Braves from 1996-2007.
Jones began 1996 with Class A Advanced Durham and ended it soaking in the glory that surrounded him after he homered in his first two career World Series at-bats. That special night he experienced in Game 1 at Yankee Stadium propelled him toward the greatness he experienced while earning five All-Star selections and 10 consecutive Gold Glove Awards during his time with the Braves.
As the Braves prepare to close Turner Field at the end of this season, the Jones boys (Chipper and Andruw) stand as its most productive tenants. Andruw hit at least 26 homers in each of his final 10 seasons with the Braves. When he hit a franchise-record 51 home runs in 2005, he finished second in National League MVP voting and won the NL's Hank Aaron Award, which is presented to the league's best offensive performer.
"I'm very proud of this day as I get a chance to be back with the organization," Jones said. "I'm honored to be in the Braves Hall of Fame. There are so many guys in there that I played with or that played before. To be next to them is an honor and a blessing."
Jones will spend the next week in Braves camp as guest instructor. Along with having an opportunity to don the uniform again, he be able to get a feel for whether he would like to serve in some kind of coaching role during his retirement years.
"Now that I get the induction, I can say that I'm officially retired," Jones said. "I probably will try to focus on helping the youth. I'm just enjoying the time right now. I played for so many years. So, I never had a chance to enjoy a great summer since I was 16 years-old. I'm just looking forward to this time and focusing on the next step."
Mark Bowman is a reporter for MLB.com. This story was not subject to the approval of Major League Baseball or its clubs.