MLB.com Columnist
Lyle Spencer
When it comes to bats, these kids are all right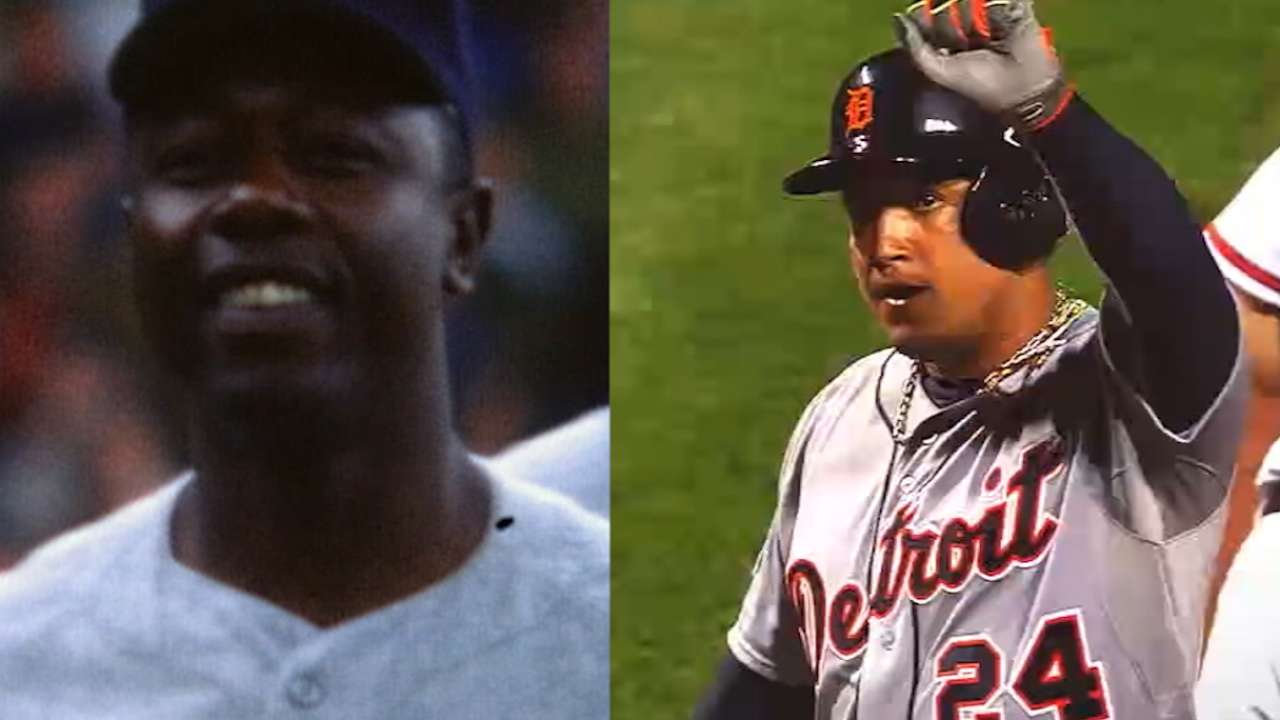 Miguel Cabrera and Mike Trout have all the right answers for all the right-handers. The purest hitters are equal-opportunity bangers, and these are the best from the right side.
Cabrera and Trout are exceptions of historic dimensions. Numbers show it's still a good idea to stack lineups with left-handed bats against right-handed arms -- unless you're the Blue Jays or Tigers.
Only nine of the top 25 hitters in on-base-plus slugging (OPS) against righties over the past four seasons were swinging from the right side. Three -- Edwin Encarnacion, Jose Bautista and Troy Tulowitzki -- bash for Toronto.
Just seven of the 25 leading hitters for average against righties over this span are right-handed. And only Cabrera, Trout, Adrian Beltre, Andrew McCutchen and Buster Posey are above .300. A look at the elite:
Cabrera, Tigers
The two-time American League Most Valuable Player Award winner and 2012 AL Triple Crown king, Miggy leads MLB since 2012 against righties with his .333 average and is third in OPS at .980. Robinson Cano is second in average (.328), while David Ortiz leads in OPS (.996). Cabrera has hit for a higher average (.322 vs. .318) against righties in his career, with a better OPS (.992 to .952) against lefties.
Trout, Angels
Like Cabrera, whom he admires, Trout doesn't care which arm you use or what you throw. His .978 OPS led AL right-handed hitters vs. righties in 2015, with Cabrera (.964) on his heels. Since 2012, Trout is a .314 hitter, fourth overall, against righties, with a .981 OPS surpassed only by Ortiz. Including 2011 cameos, Trout is hitting .310 with a .966 OPS vs. righties compared with .288/.928 vs. lefties.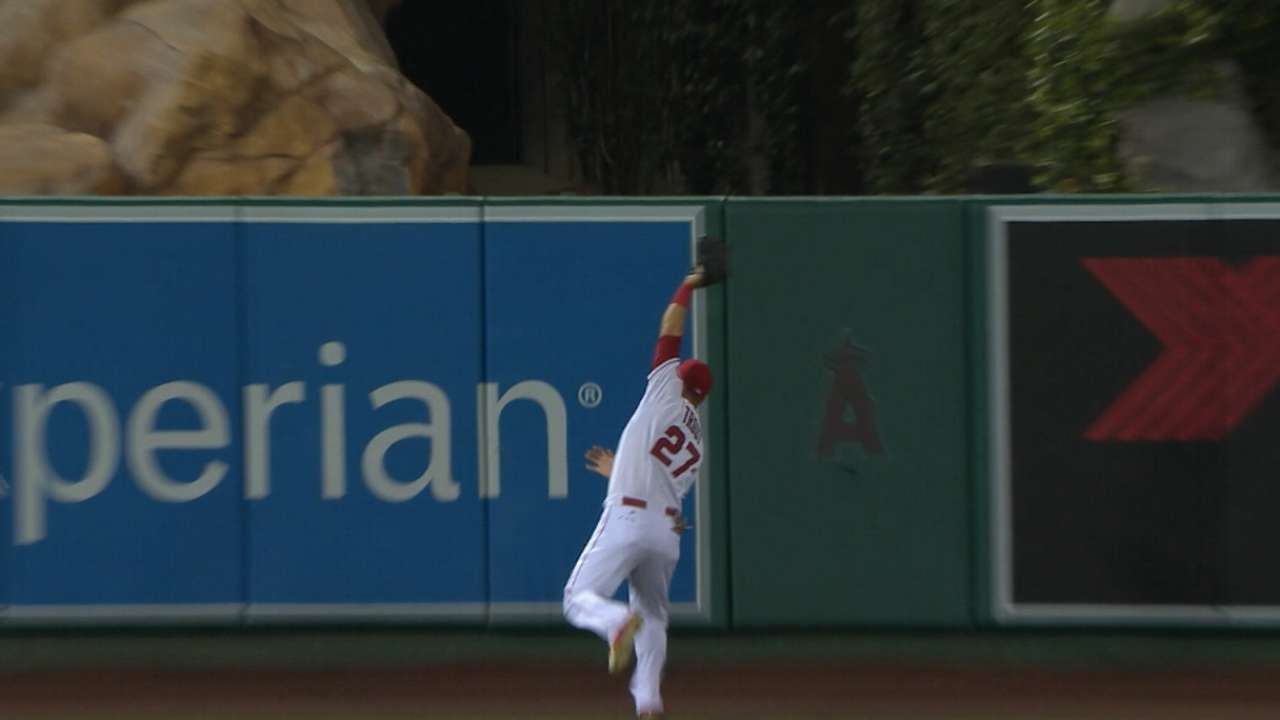 Encarnacion, Blue Jays
Encarnacion's 121 homers against righties lead the Majors for right-handed hitters since 2012, and his .918 OPS is ninth best among all hitters. He was third in the AL last season at .950, followed by teammates Bautista (.932) and AL MVP Award winner Josh Donaldson (.919). Encarnacion hit .260 and with a .836 OPS vs. southpaws.
McCutchen, Pirates
The National League's answer to Trout, McCutchen stands 10th overall since 2012 against righties with a .304 average and 13th in OPS at .901. Over his career, clutch Cutch has scorched lefties -- .328 average, .979 OPS -- as opposed to .289/.858 against righties.
Paul Goldschmidt, D-backs
A full-blown superstar, Goldschmidt led all righties with his .986 OPS vs. right-handers last season and matches McCutchen's .901 OPS against righties over the past four seasons. Teammate A.J. Pollock was fifth among NL righties at .860 vs. righties last season.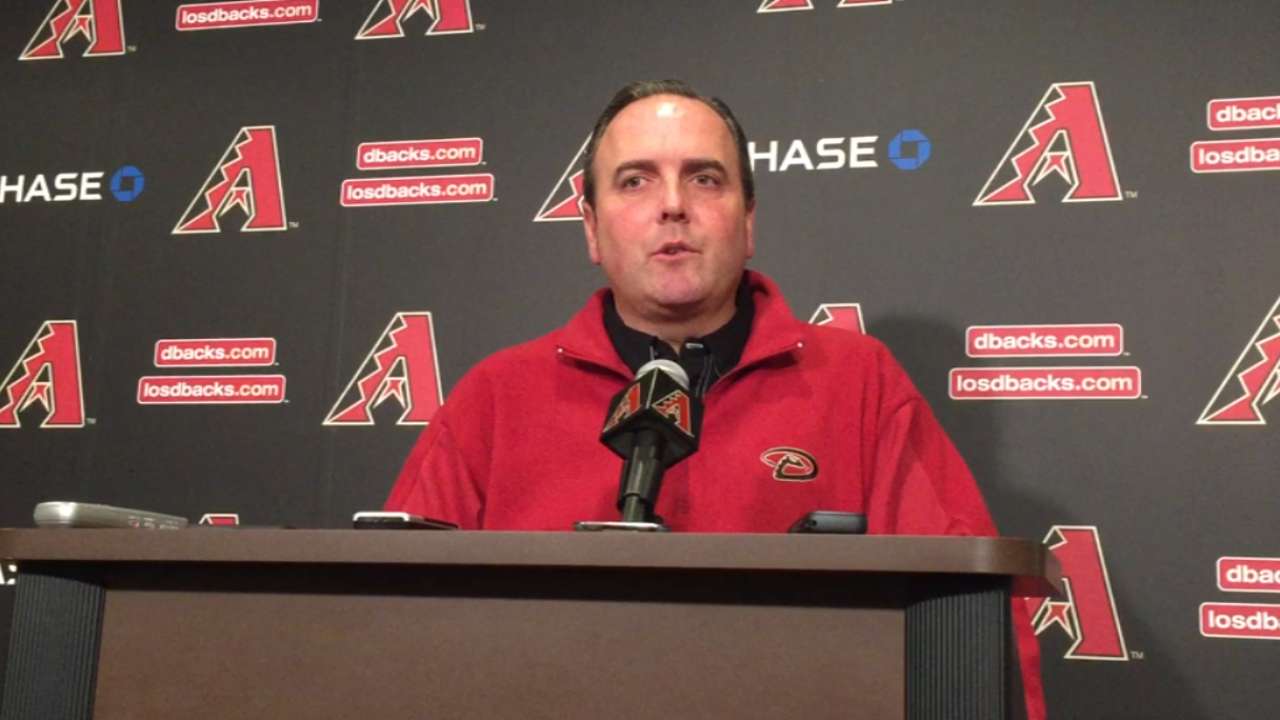 Beltre, Rangers
Fifth against all right-handers since 2012 with a .312 average, Beltre has racked up an .857 OPS against them. In this Hall of Fame-caliber third baseman you find the heartbeat of a dangerous Texas team.
Bautista and Tulowitzki, Blue Jays
Bautista has an OPS of .899 vs. righties since 2012, and he is tied with Cabrera for third in homers, with 103. The Rockies' former centerpiece, Tulo brings his .298 average and .863 OPS vs. righties since '12 to the Toronto party.
Posey, Giants
Posey punishes lefties (.329 BA, .951 OPS), but he is also a .303 career hitter vs. righties, with an OPS of .823. Teammate Matt Duffy had an .803 OPS vs. righties last season, batting .310, while hitting .252 with an OPS of .642 vs. lefties.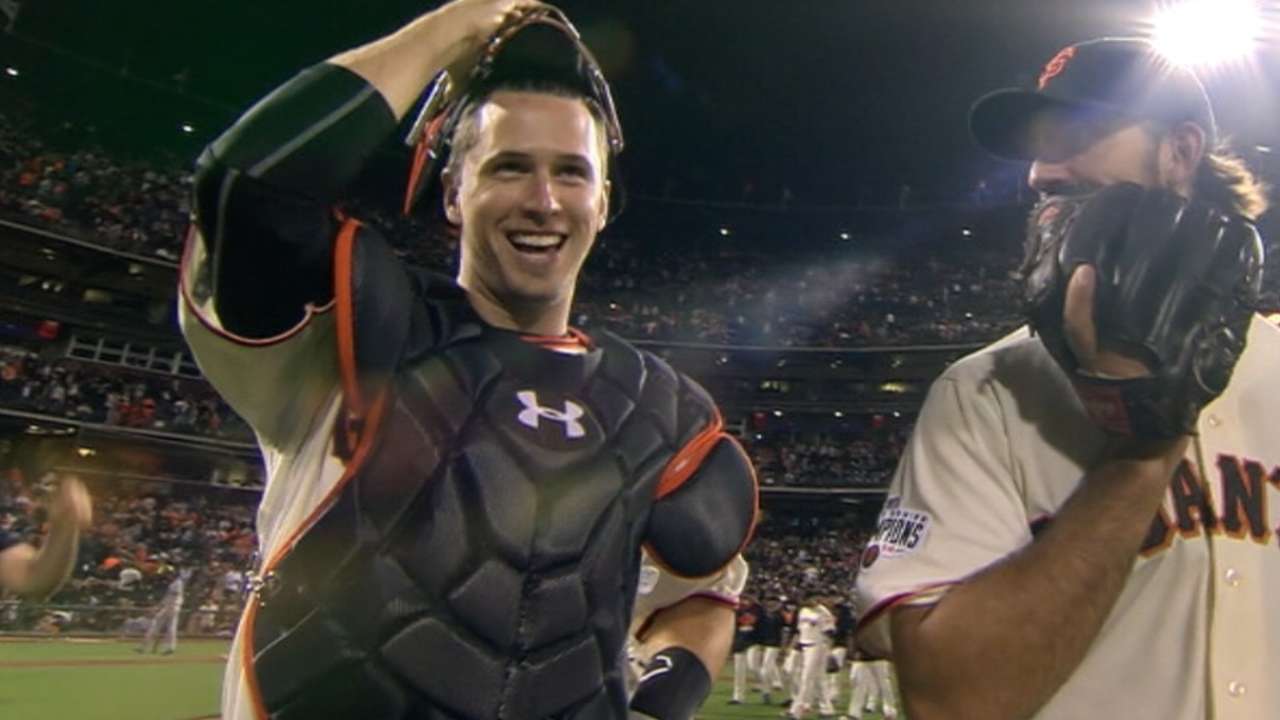 Giancarlo Stanton, Marlins
The game's most fearsome hitter, Stanton has an .891 OPS vs. righties since 2012 with 90 home runs. Those numbers will soar like one of his rockets if he stays healthy.
Nelson Cruz, Mariners
Of Cruz's MLB-high 84 home runs the past two seasons, 62 have come against righties, tying him with Encarnacion. His .866 OPS last season vs. righties was ninth in the AL among right-handed swingers.
Jose Abreu, White Sox
Last season Abreu torched righties with his .908 OPS, sixth in the AL, batting .308 and slugging .548. But the Cuban first baseman scuffled against lefties, batting .232 with a .352 slugging mark.
Nolan Arenado, Rockies
Not only did Arenado launch 22 of his 42 home runs away from Coors Field, the phenomenal young third baseman clubbed righties for a .931 OPS, surpassed only by Goldschmidt among NL righties.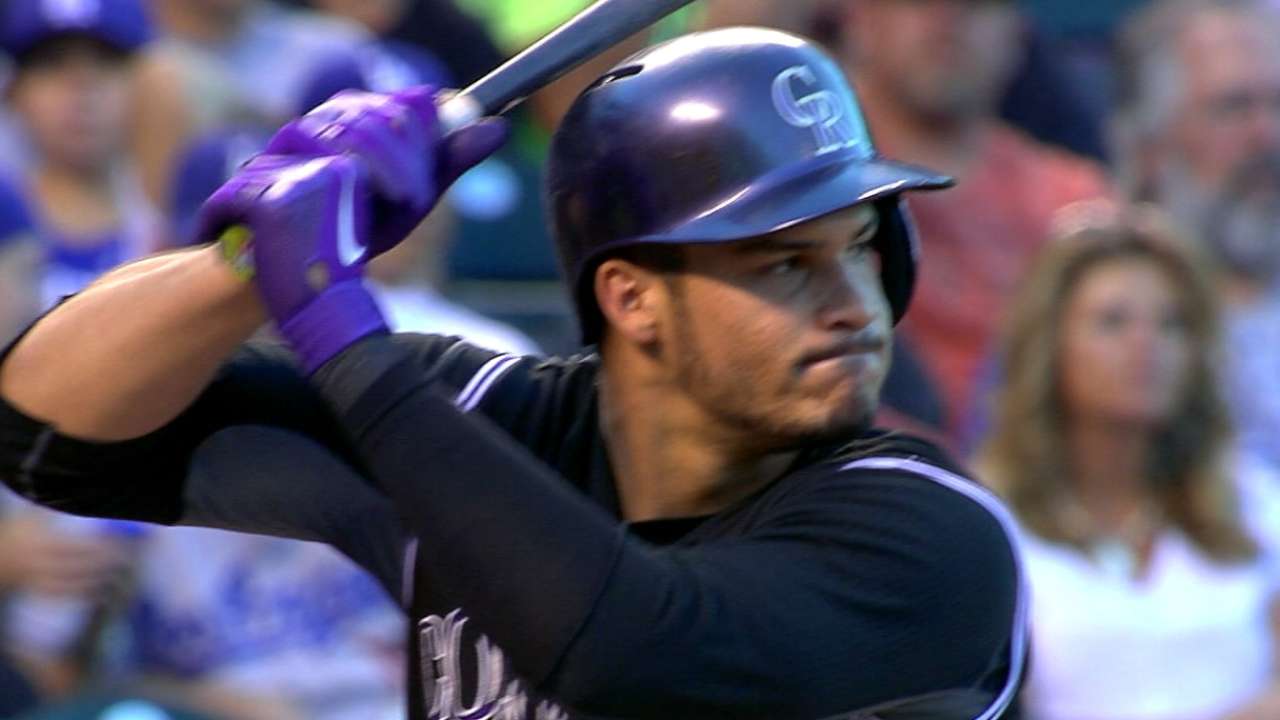 Kris Bryant, Cubs
The 2015 NL Rookie of the Year Award winner let righties know he was reading their stuff, hitting .284 with an .875 OPS, eclipsing his .797 mark vs. southpaws. Twenty of his 26 homers came off righties.
Manny Machado, Orioles
Yet another young star at third, Machado hit .295 with an .894 OPS against righties in 2015, compared with .258/.763 vs. lefties. His career numbers: .285/.805 vs. righties, .271/.744 vs. lefties.
Justin Upton, Tigers
Detroit's new left fielder should fit right in with Miggy and J.D. Martinez, who had an .870 OPS vs. righties in 2015. Upton had a strange 2015 in San Diego, with an .848 OPS vs. righties compared with .558 vs. lefties, unloading 23 of his 26 homers off righties.
Yadier Molina, Cardinals
Still the gold standard for catchers, with eight consecutive Gold Gloves, Molina has hit .298 with a .766 OPS vs. right-handers since 2012, .295/.811 vs. lefties. Mr. Consistency.
Lyle Spencer is a columnist for MLB.com. Follow him on Twitter @LyleMSpencer. This story was not subject to the approval of Major League Baseball or its clubs.