Stanton an Axe man? Slugger tries new bat
Marlins star experimenting with different handles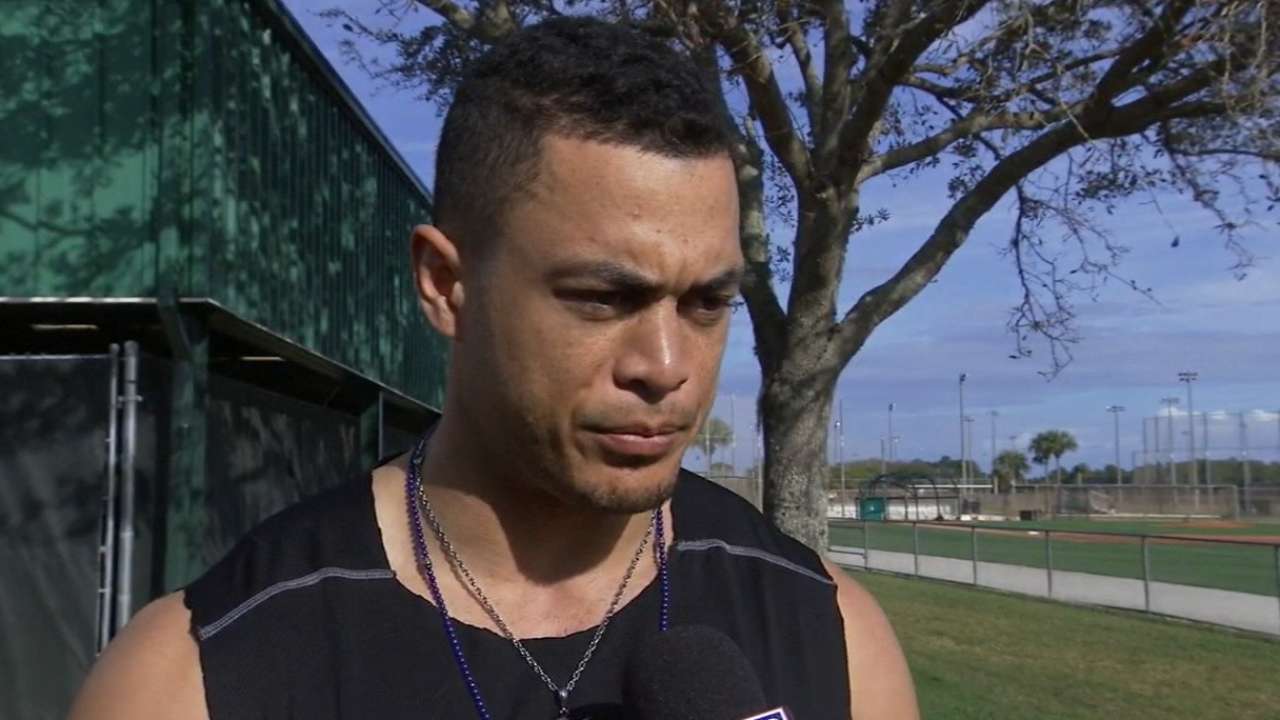 JUPITER, Fla. -- Giancarlo Stanton, one of the most feared hitters in the game, is evaluating which type of bat to use. After missing more than half of 2015, the three-time All-Star right fielder is open to experimenting with various bat handles.
At the Marlins first full-squad workout Tuesday, Stanton used an Axe bat from Victus, which features the handle designed in the shape of a regular ax.
• Marlins' Spring Training info
Stanton is spending the first couple of weeks of Spring Training to decide which bat feels best.
The 26-year-old also made it clear he is still comfortable with his Marucci bats, which have the traditional rounded knob.
The Axe has a handle and it is designed to ease pressure off the hands and wrists.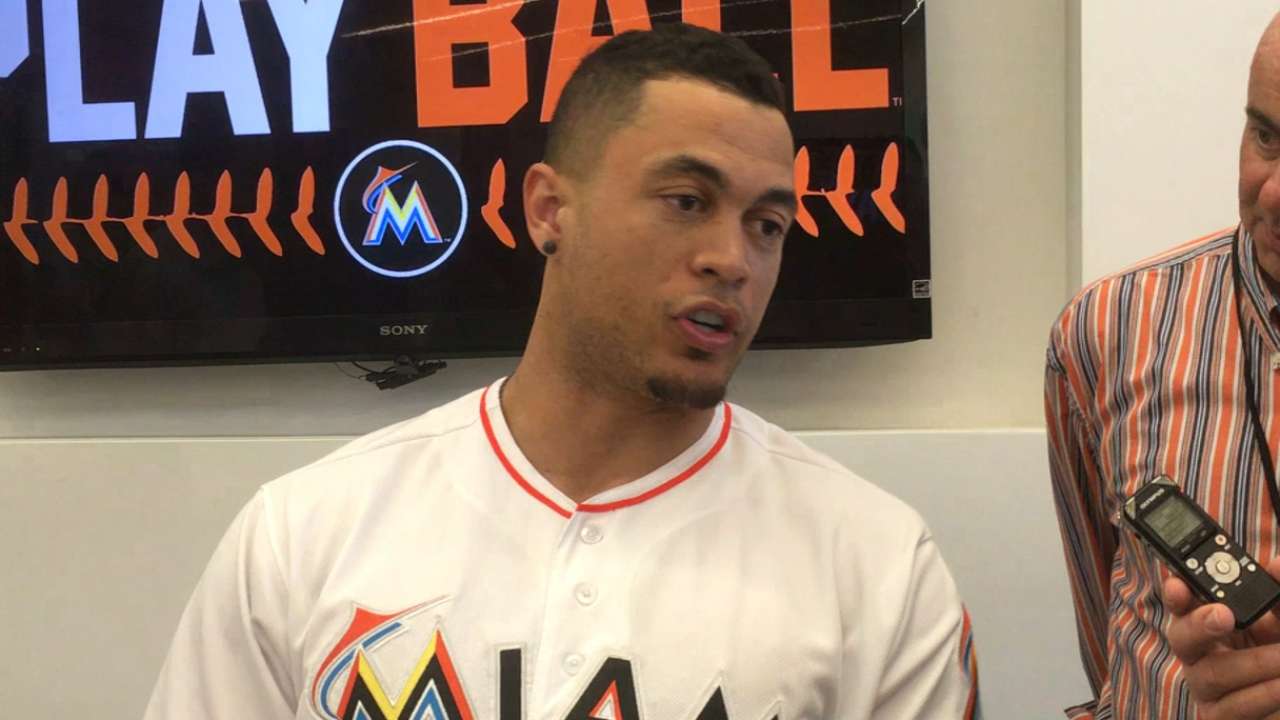 When he first started his offseason hitting program in December, Stanton tested the Axe, and he will continue to evaluate what he will carry into the season.
Early indications are, Stanton feels no discomfort with either bat.
"They've both been fine," he said. "They both are the exact same, so far, for my hands. So swinging every day, all day, I have to re-evaluate in two weeks to make sure that it's [his hand] fully ready. In my eyes, it should be."
Stanton generates so much bat speed, and he's so strong, that it is essential to find a bat that doesn't aggravate his hands.
The brute force of balls in play have been tracked by Statcast™. And last year, Stanton paced the Majors in average exit velocity, 99.1 mph. Detroit's Miguel Cabrera was second at 95.1 mph.
But Stanton appeared in just 74 games, his season coming to an abrupt end when he fractured his left hamate bone June 26. Still, he belted 27 home runs and drove in 67.
A number of players who have dealt with hand and wrist injuries, including Boston second baseman Dustin Pedroia, have used the Axe.
Stanton said he didn't speak with Pedroia or any other player about the Axe. The slugger was aware of the specially made handle and decided to give it a shot to see if it will not aggravate his wrists.
The flat back side of the Axe has been designed to avoid any pressure on the hamate, which covers the ulnar nerve.
"It's good," Stanton said of the Axe. "I like them. Last year I was searching for anything to not be painful. Everything was. We maneuvered a lot of things. Swinging Marucci or [the Axe] hasn't been painful."
Joe Frisaro is a reporter for MLB.com. He writes a blog, called The Fish Pond. Follow him on Twitter @JoeFrisaro and listen to his podcast. This story was not subject to the approval of Major League Baseball or its clubs.