Hultzen hopes relief role helps maintain health
No. 2 overall Draft pick in 2011 is battling back from shoulder surgery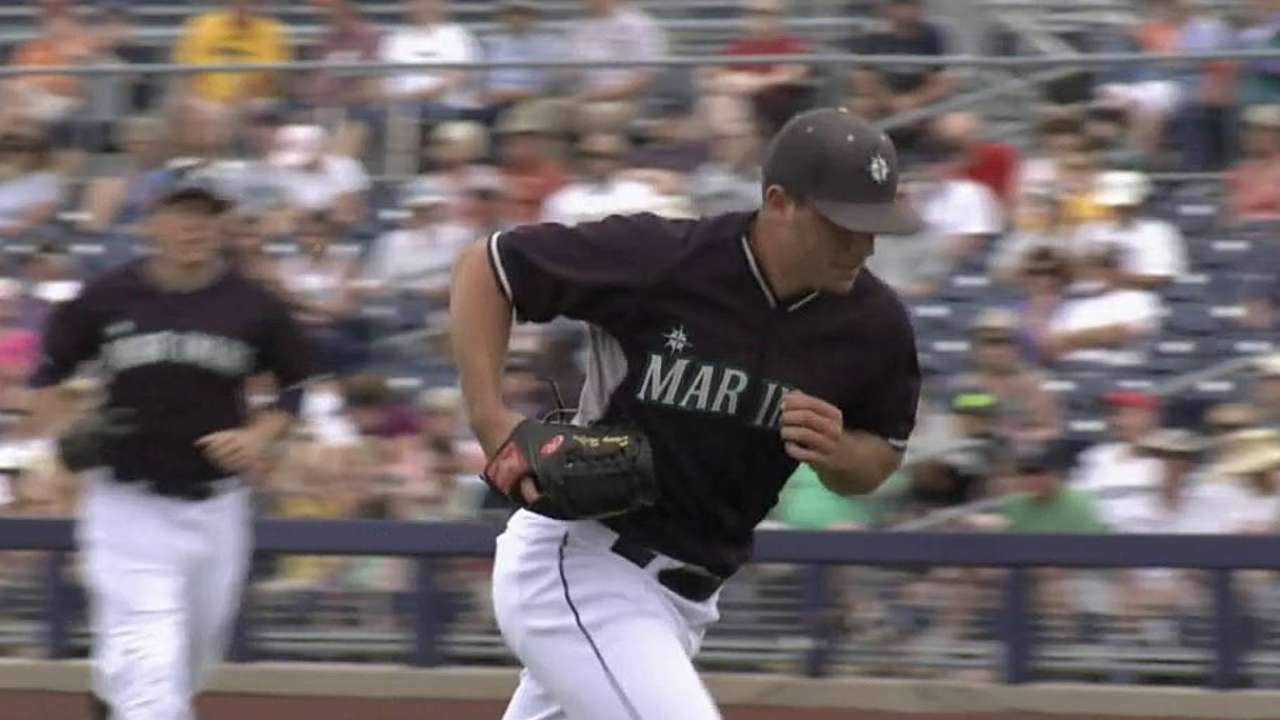 PEORIA, Ariz. -- For Danny Hultzen, finally being healthy this spring is a relief. Literally.
After three seasons of battling serious shoulder injuries and working his way back from rotator cuff and labrum surgery, the Mariners have asked Hultzen to switch to the bullpen as a way to possibly revive a career that has yet to get off the ground.
His response when new general manager Jerry Dipoto called him over the offseason to let him know of the plan?
"I said, 'That's awesome,'" said Hultzen. "I just want to pitch, I don't really care where. That was something that occurred to me last year actually, that maybe I shouldn't be a starter right now. If my arm isn't holding up after three or four innings, then how is it ever going to hold up after seven? So I wasn't surprised when he told me."
• Spring Training: Schedule | Tickets | Complete info
The 26-year-old has pitched relief in just one regular season game in his entire baseball career, that coming during the first of his three years at the University of Virginia.
So, yeah, the world figures to be a little different this season for the guy selected with the second overall pick in the 2011 Draft. But the key for Hultzen is to actually have a season. He's thrown only 43 2/3 innings over the past three years in the Minors, and Dipoto made the decision to clear a spot by dropping him off the 40-man roster last winter.
When no team claimed him, Hultzen was outrighted to Triple-A Tacoma, though he earned a non-roster invitation to camp and is competing for a lefty reliever role.
Realistically, however, this season is again primarily about getting Hultzen healthy before dreaming of a big league debut.
"My only goal this year is to make it through the year," he said.
Hultzen felt strong last Spring Training, perhaps too strong as it turned out.
"I threw my first bullpen and was really excited to get out there and prove to people I was healthy and good to go," he said. "This year I'm definitely going to get my work in, but you're not going to strike anybody out in the bullpen. I'm looking at it a little more like that this year."
Wanting to ease him back in, the Mariners kept Hultzen in extended spring training last season, and he made several starts in the informal setting against low-level Minor Leaguers before his shoulder started barking.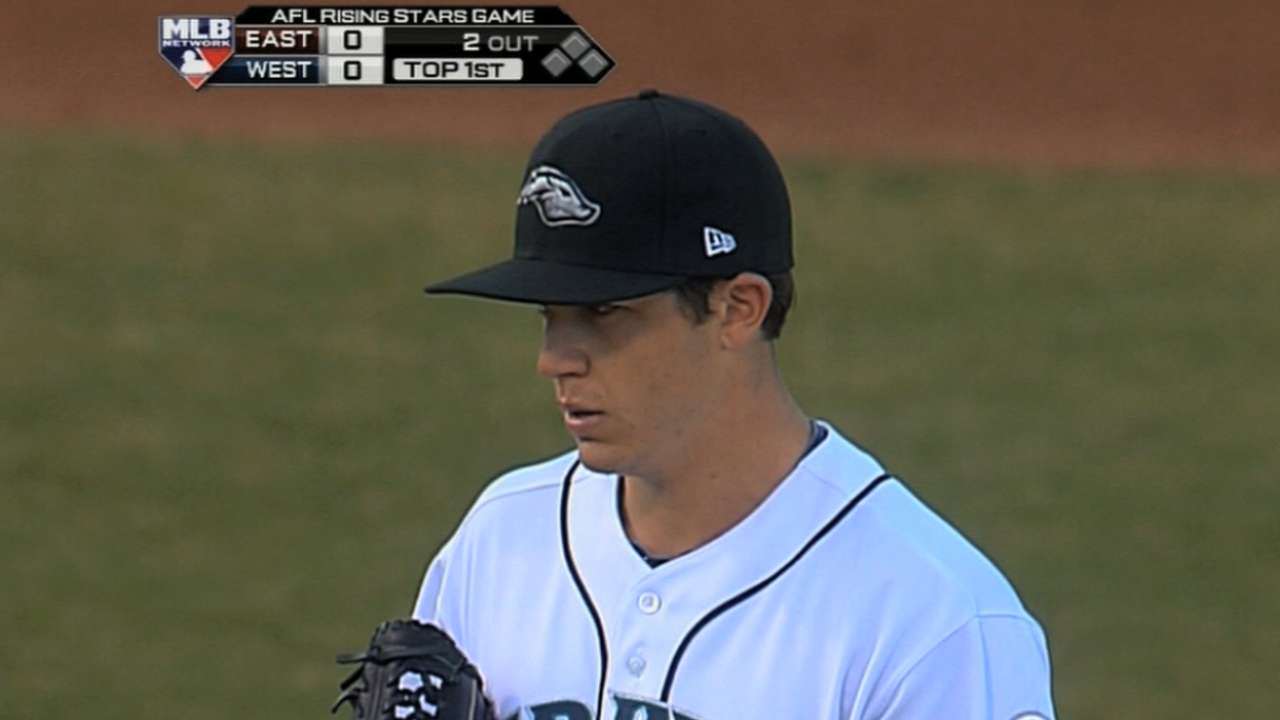 "I got up to five innings one time, but once I got up to that kind of pitch count it started to bother me," he said. "Which is another reason I'm excited about this year. When I was pitching one or two innings, I felt great. So that gives me a lot of confidence because hopefully I can feel that way again."
The Mariners just want Hultzen to feel relaxed and let things play out this year. They know he's ultra-competitive, so the challenge is to get him to dial things back and give himself a chance to compete for the long run.
"His first bullpen was great," said manager Scott Servais. "Danny can do a lot of things with the ball. He's got quality pitches, everything you're looking for in a Major League pitcher other than that he hasn't pitched. He's got to stay healthy.
"He's in a good spot and we're keeping our fingers crossed. He understands we're going to use him exclusively out of the bullpen and give him time to recover here in Spring Training and build him up. Hopefully we can get in a good place because he's got stuff, there's no doubt about that."
Hultzen survived the last three years by maintaining a positive outlook and keeping a short-term perspective instead of wallowing in his sorrows. But he admits last season was a challenge when the problems surfaced again.
"People get surgeries. People blow out their arms. It happens," he said. "So I wasn't completely devastated when I had the surgery. I just looked at it like, things happen. But last year when I was feeling so good for the first month and a half and then it went away really quickly, that was really frustrating.
"Having it so good and then all of a sudden it was gone like that, that was harder than anything. But obviously it was something I learned from, and I'm going to tone it down this year."
And if Hultzen shows he can throw well in shorter bursts and bounce back quickly enough to pitch out of the bullpen, his baseball story just might turn out to have a happy ending.
"He was one of the best starting pitcher prospects that has come out of college in the last 20 years," said Dipoto, who was the scouting director for the D-backs when Hultzen was drafted. "I think it would be a crying shame if Danny Hultzen never pitches in the big leagues, and I've told him that. I root for him. I think everybody around the organization is rooting for him. He's going to be given every opportunity to come in and perform."
Greg Johns is a reporter for MLB.com. Follow him on Twitter @GregJohnsMLB, read his Mariners Musings blog, and listen to his podcast. This story was not subject to the approval of Major League Baseball or its clubs.