Revere got scoop on Nats from buddy Span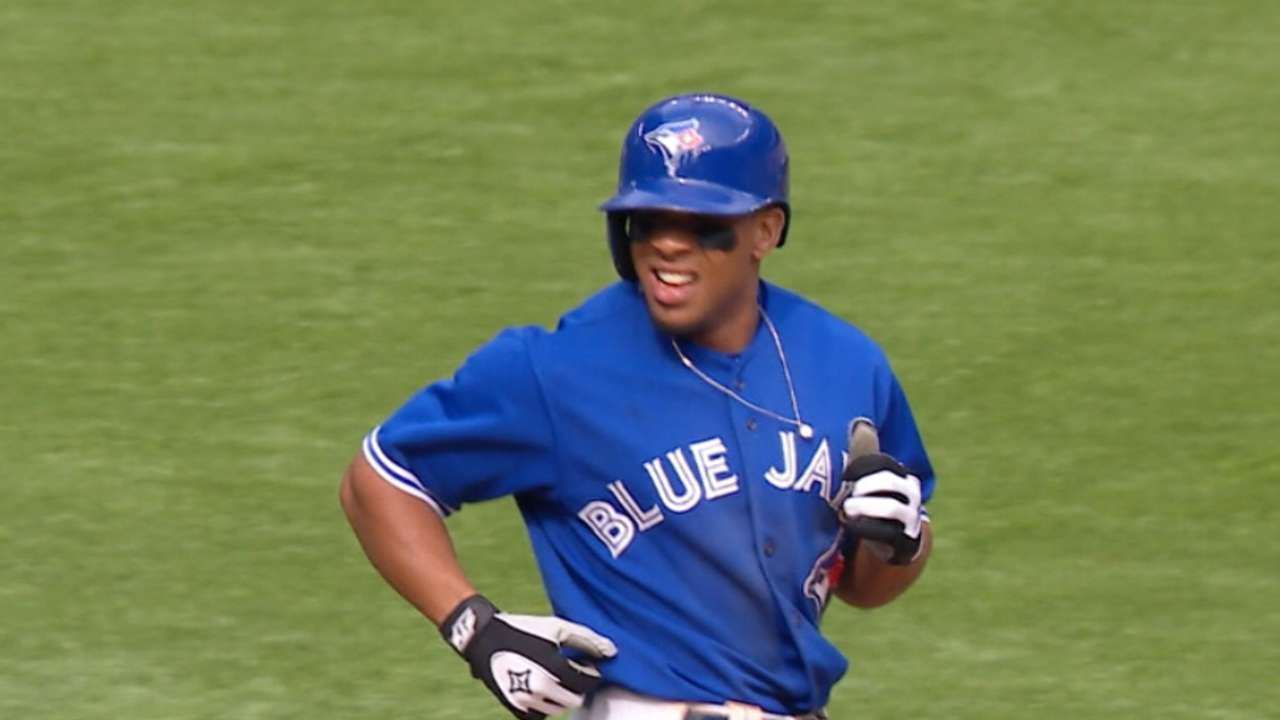 VIERA, Fla. -- When he learned he had been traded to the Nationals this past January, Ben Revere reached out to Denard Span, the man he is replacing in center field in Washington, for the rundown on his new team.
Revere said he came away knowing he would be in good hands with the Nationals after a 10-minute phone conversation with the former Twins teammate he compared to a big brother.
"He's definitely a big-time mentor for me," Revere said Tuesday. "He spoke highly of the organization, the fans and everything. It's just nice."
Spring Training: Schedule | Tickets | Gear
Span assured Revere he should fit in well in the Nationals' clubhouse, and Revere said he has been welcomed with open arms in first few days at camp. The two met while with the Twins' organization and played together in Minnesota from 2010-12.
"I always made an effort to try to reach back to him, make sure he was doing OK," Span said Tuesday from Giants camp in Scottsdale, Ariz. "He's so talented, to where he really didn't need much guidance. He was hitting .320, .330 at every Minor League level. I just tried to do my best to encourage and take him under my wing."
From there, they developed a friendship that continued after both were traded by the Twins during the same offseason to a pair of National League East rivals (Washington for Span and Philadelphia for Revere).
"We've spoke a lot through the years," Revere said. "Trying to keep my head in check, because he wants the best out of me, like I want the best out of him."
Jamal Collier is a reporter for MLB.com. Follow him on Twitter at @jamalcollier. This story was not subject to the approval of Major League Baseball or its clubs.