MLB.com Columnist
Bill Ladson
Zimmerman remains stung by allegations
Nats veteran discusses defamation lawsuit stemming from PED report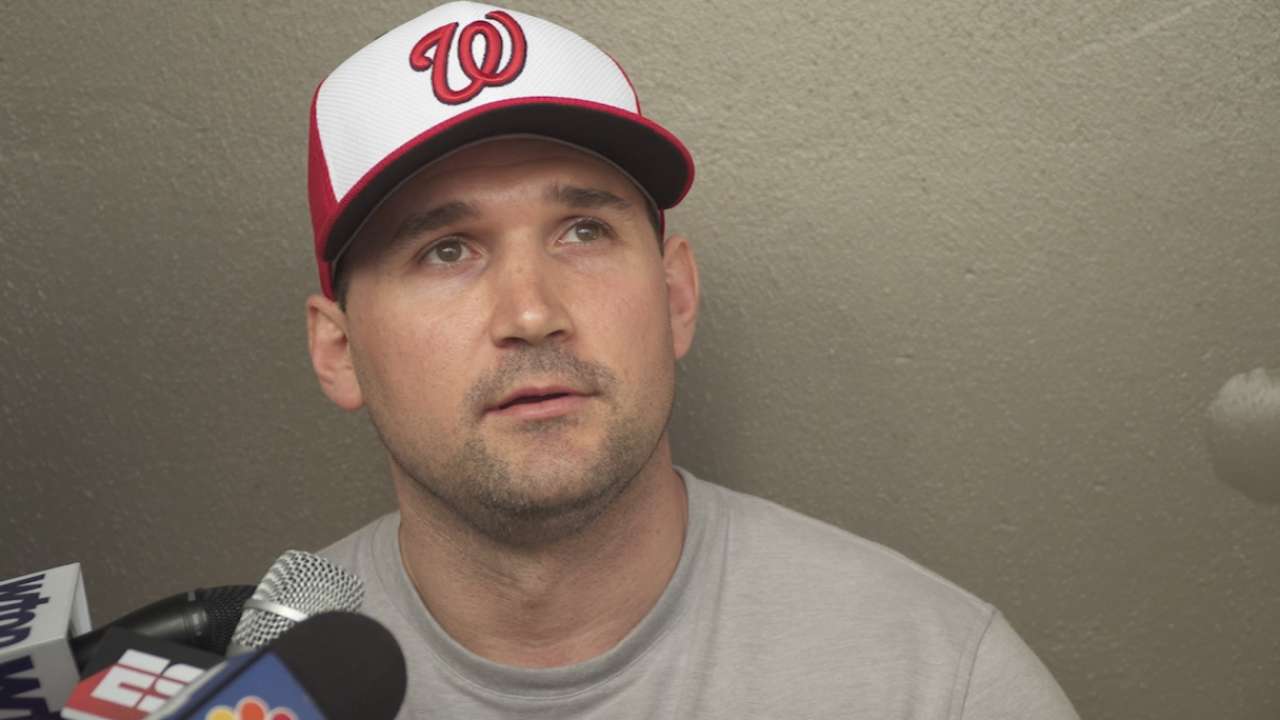 VIERA, Fla. -- Nationals first baseman Ryan Zimmerman and manager Dusty Baker arrived at the Space Coast Stadium parking lot at the same time early Tuesday morning. As they entered the stadium, Baker took notice that Zimmerman was following him into his office.
"I was like, man, most people don't follow me into the office unless they are invited," Baker said.
Baker could see the hurt in Zimmerman's face. Zimmerman wanted to talk to Baker about the offseason report from Al Jazeera that accused Zimmerman of using performance enhancing drugs, an allegation Zimmerman denied.
"He explained it to me. He really didn't have to," Baker said. "He wanted me to know what was going on and how sa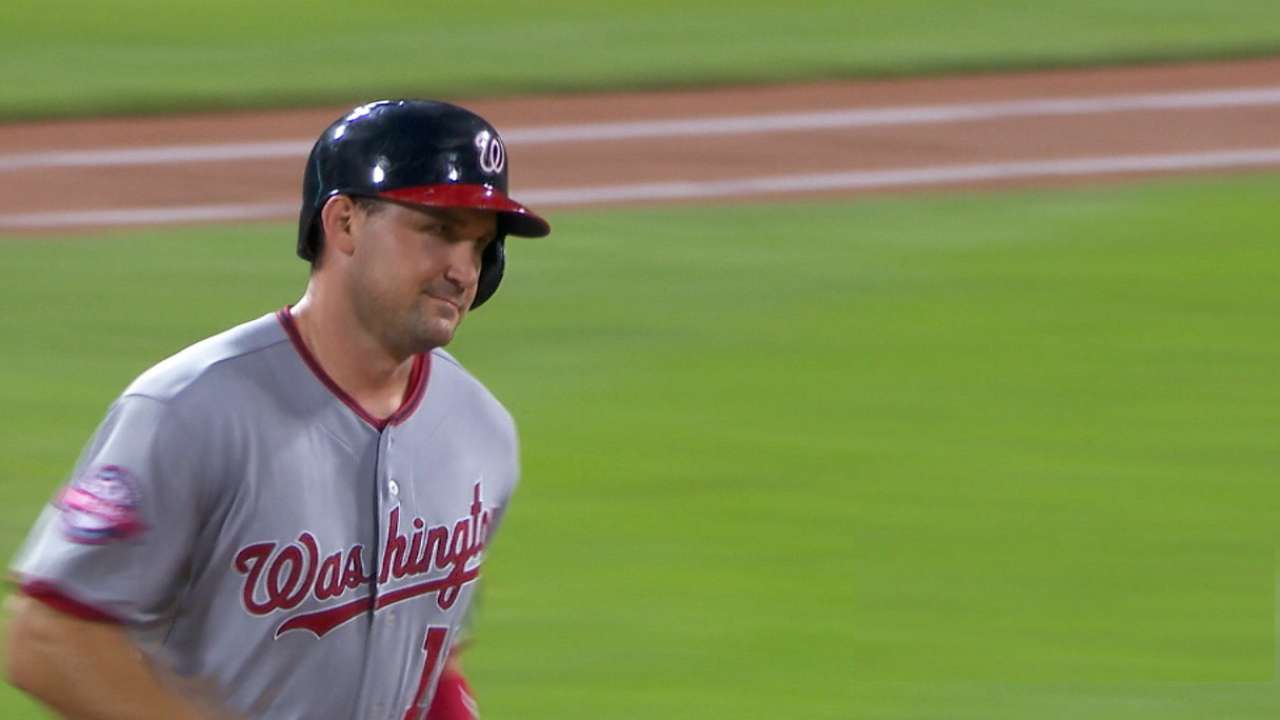 d, angry and embarrassed he was about the whole situation. ... He will be exonerated."
After the report came out in December, Zimmerman filed a defamation lawsuit against the network. Zimmerman and several athletes, including Phillies first baseman Ryan Howard and Denver Broncos quarterback Peyton Manning, were mentioned in an undercover investigative report. The source in the report, Charlie Sly, has since recanted his comments. Zimmerman denied knowing Sly.
Zimmerman said it was a no-brainer to file the lawsuit because he has the resources to do so and he wants to clear his name. He doesn't think the trial will occur until after the season.
"We're taking the right steps to ultimately clear my name, which is the most important part," Zimmerman said. "Unfortunately, nowadays the public opinion is one of the things that matters the most. I trust that my teammates and the people that matter. ... The people who really know me know the truth."
Zimmerman said he initially laughed about the report, but then it consumed him for the rest of the offseason. He said he would do anything to prove his innocence.
"I've spent my whole career, my whole life, really, doing things the right way, so you're shocked," Zimmerman said. "I've talked to [Howard] a little bit, and both of us are to the point where it's one of those things where you don't really have an answer. You don't know why or how this happened.
"Then, you turn from being shocked to being angry and frustrated. The biggest thing that frustrated me or angered me was not so much what [reporters] think or baseball players think, but I spend a lot of time, I think, in the community in D.C., with kids and families and things like that. To think that, I guess, my integrity and the person that I really am is questioned ... I think that was probably the hardest part."
Zimmerman hopes that he is not frustrated on the field. After all, he hasn't played a full season since 2013 because of injuries. Zimmerman took steps this offseason to make sure that he is healthy. He didn't lift weights as much. He worked on the treadmill, did a lot of stretching and "used the little muscles that I never used before."
"The goal is to eliminate those soft-tissue injuries that have plagued me over the last two years," Zimmerman said.
Bill Ladson is a reporter for MLB.com and writes an MLBlog, All Nats All the Time. He also can be found on Twitter @WashingNats. This story was not subject to the approval of Major League Baseball or its clubs.