Royals giving Dyson shot to start in right field
Orlando, Fuentes also in mix as Yost plans to shift his outfield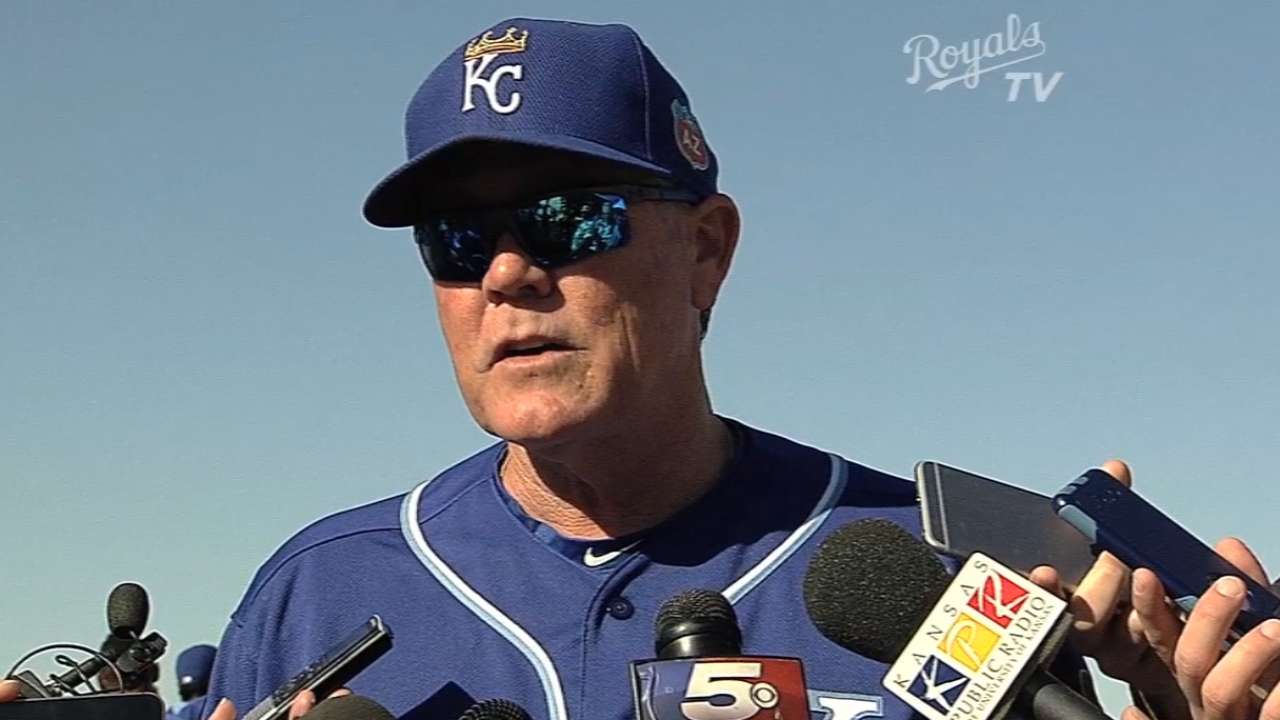 SURPRISE, Ariz. -- Royals outfielder Jarrod Dyson never has considered himself a backup.
But now, this will be his first Spring Training in which he'll actually have a chance to prove that.
The Royals did not re-sign right fielder Alex Rios, and manager Ned Yost said at the Winter Meetings that it was time for Dyson to get his chance at starting.
• Royals can't wait to get their rings
"We're giving everyone a chance [in right field]," Yost said on Tuesday. "Paulo [Orlando], Dyson, [Reymond] Fuentes. But Dyson is probably coming in as the front-runner on that. He's worked his [behind] off for five years. He's never complained. He's just prepared himself."
And Yost reiterated that Dyson has earned this opportunity.
"He could have [started for us] numerous times," Yost said. "We've always had other guys. Two years ago it was [Nori] Aoki. Then it was Rios. Now it's his time."
• Royals' Spring Training info
Dyson insists there's no extra pressure on him this spring.
"I feel like every year is my year," Dyson said. "I approach the game like I'm a starter. That's just how I do it.
"I'm a starter not a backup. Thinking like that keeps me on top of my game. I don't ever want to get complacent."
While Dyson will get the first crack at right field, Yost conceded that more than likely he will go with at least a soft platoon to start the season, sitting Dyson against particularly tough left-handed pitchers.
Dyson has a career .211 average against lefties with a .536 OPS.
Orlando most likely will pair up with Dyson in the platoon.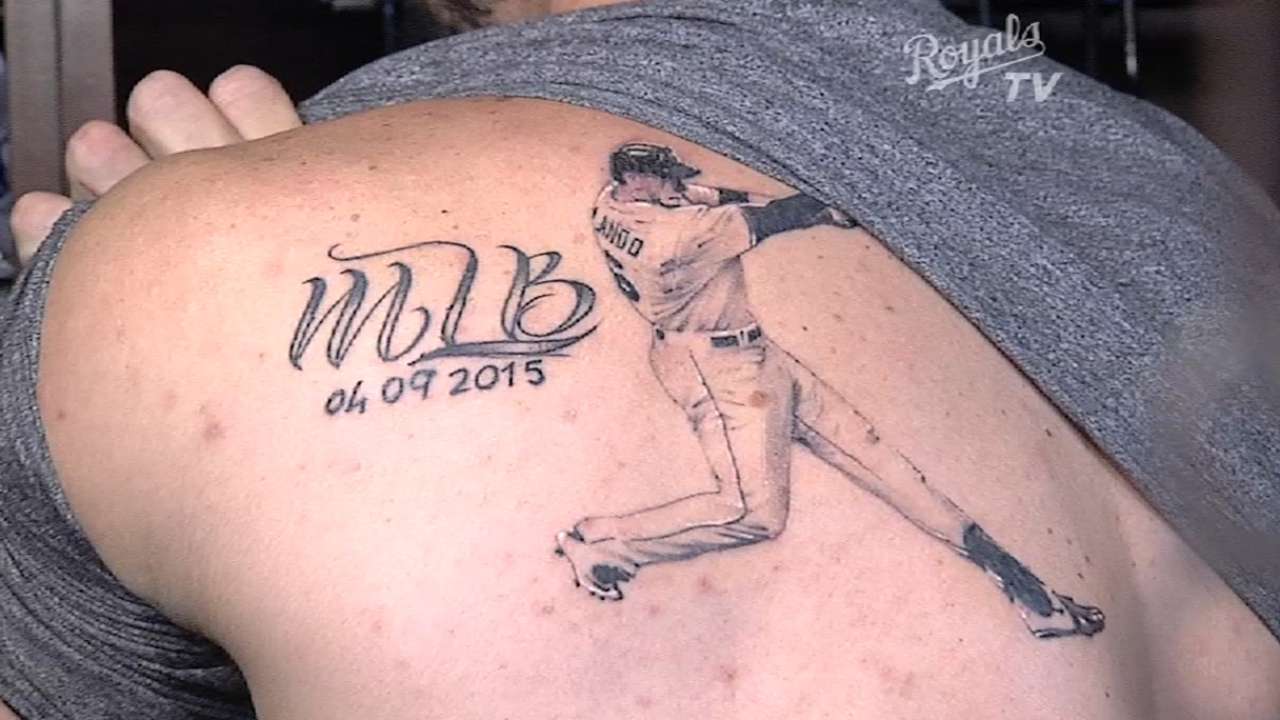 "But then again, Paulo actually hits righties (.718 OPS) better than lefties (.705 OPS)," Yost said. "So we'll mix it up a little."
The other factor in who plays where is Lorenzo Cain, whom the Royals will shift to right field on occasion to give his legs a slight break.
"It does [help Cain] a little bit to play right," Yost said. "Not as much wear and tear on your legs. You're not covering two gaps, like you are in center. When you're in right you have one gap. It does give you a bit of a break."
Actually, probably the Royals' best defensive alignment could be Dyson in center and Cain in right, using the theory that Dyson's best position is center field and that Cain is a better right fielder than Dyson.
"It very well could be," Yost said. "Cain is a dynamic outfielder. He can play anywhere. Dyson is probably better in center than he is right. Paulo is good anywhere you put him. We'll see how it plays out.
"But Cain is spectacular anywhere you put him."
Yost will test different alignments all spring.
"We're not setting anything in stone," Yost said. "We'll give them a chance to compete and see how it plays out."
Jeffrey Flanagan is a reporter for MLB.com. Follow him on Twitter at @FlannyMLB. This story was not subject to the approval of Major League Baseball or its clubs.