Healthy Hughes hopes to return to form in '16
Pitchers, catchers get in Day 2 workouts despite rain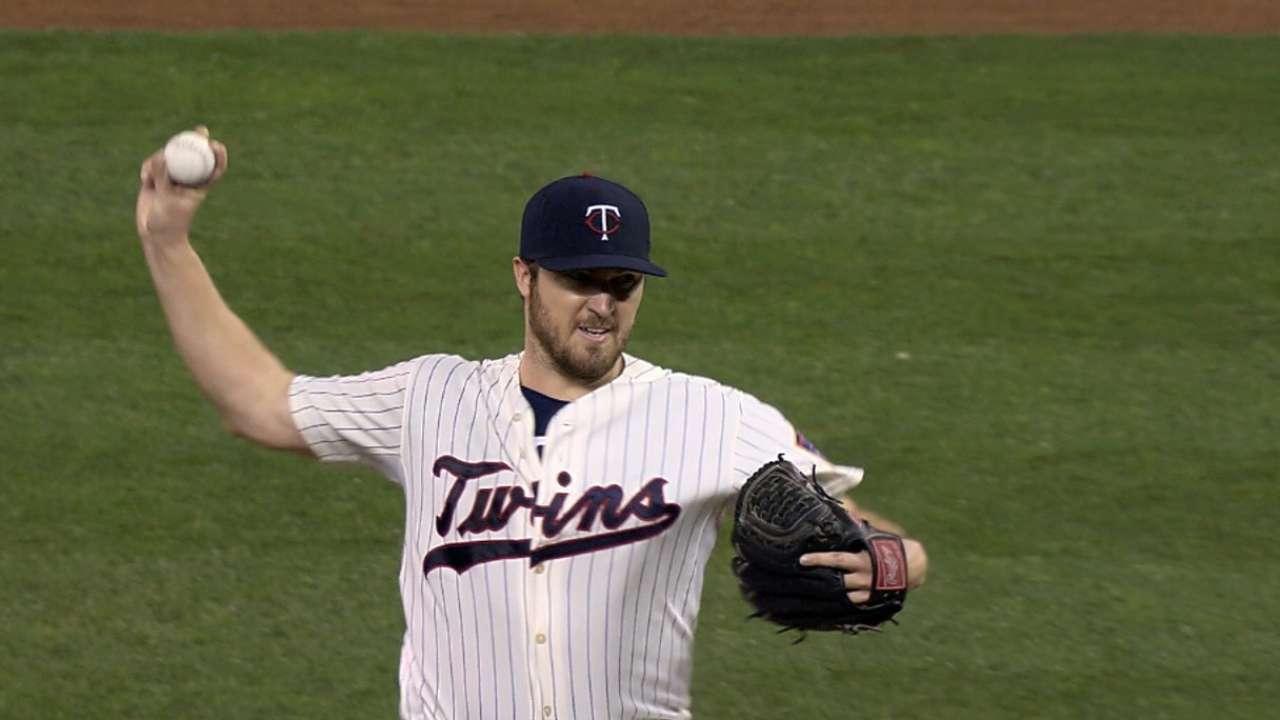 FORT MYERS, Fla. -- Twins right-hander Phil Hughes estimated he lost roughly 15 pounds this offseason after changing his diet and eating healthier, but he wouldn't quite take the bait on saying one of the bigger cliches often heard in Spring Training.
"I'm definitely not in the best shape of my life," Hughes said with a laugh. "I'm not going to throw that out there. But I did work pretty hard this offseason to be in a good position this spring, so hopefully it pays dividends for me."
• Spring Training: Schedule | Tickets | More info
Hughes, 29, is coming off a disappointing season, as he posted a 4.40 ERA in 155 1/3 innings after posting a 3.52 ERA in 209 2/3 innings in 2014. Hughes saw his homers allowed spike from 16 to 29 despite throwing more than 50 innings fewer than the previous year. But Hughes also dealt with various injuries and pitched with a lower fastball velocity than last season.
Hughes is hopeful now that he's healthy and in better shape so he'll be able to revert to his form in 2014, when he broke baseball's single-season record for best strikeout-to-walk ratio.
"Last year was a struggle for me," Hughes said. "Even when I was on the field, I wasn't at my best, and then you throw the injuries on top of it. It was a frustrating year. Hopefully, I can get back to the way I was two years ago, when I was healthy and strong."
A slo-mo of Phil Hughes throwing a bullpen session pic.twitter.com/l6nrcPssh7

— Rhett Bollinger (@RhettBollinger) February 23, 2016
Twins manager Paul Molitor said he's pleased to see Hughes is doing whatever he can to try to get back into form, as he remains a critical piece to the club's rotation and was last year's Opening Day starter.
"Two years ago, what he gave us was impressive, leading the staff and all the things he did," Molitor said. "We've talked about the things we need to do to get to the next level, and it's going to start with our pitching and our rotation more than anything. The more we get out of veterans is going to be big for us. I think he's highly motivated after the struggles he went through last year. He's healthy, and we're optimistic. I'm not going to bank on what we got in 2014, but we'd like to see something similar."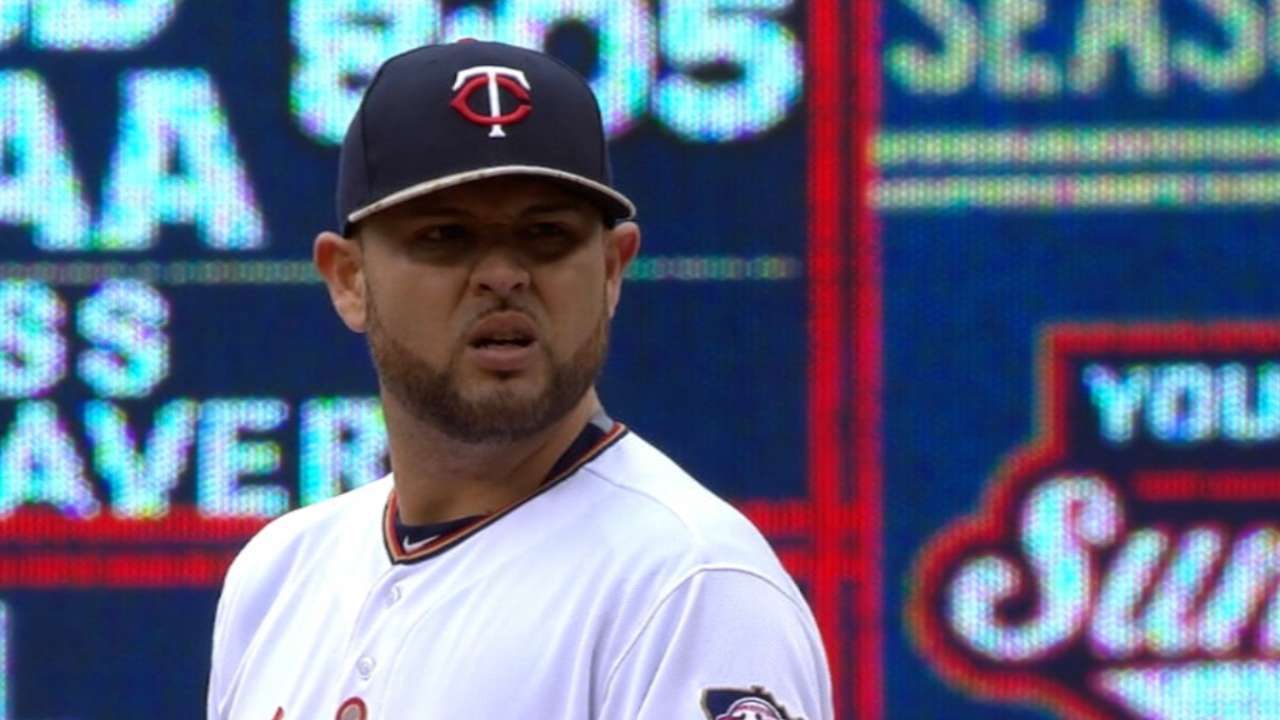 Worth noting
• The Twins had their second day of workouts for pitchers and catchers with Ervin Santana, Jose Berrios, Randy Rosario, Alex Meyer, Jake Reed, Kyle Gibson, Kevin Jepsen, Brandon Kintzler, Logan Darnell, Mason Melotakis, Trevor May, Pat Dean, Fernando Abad, Ryan O'Rourke and Hughes throwing bullpen sessions. It rained early during practice, but the Twins were able to get all of their workouts in.
.@JOLaMaKina & teammates get a bullpen in on this rainy morning in Fort Myers. #MNTwinsST pic.twitter.com/HvHzRHYOXe

— Minnesota Twins (@Twins) February 23, 2016
• Santana is one of several pitchers in the Majors who will be testing out a new helmet-like hat to wear on the mound as added protection from comebackers. He planned to wear it on Tuesday, but he didn't because the top of the hat isn't covered and he didn't want his dreadlocks to get wet in the rain.
• Molitor said the Twins haven't scheduled any "B" games just yet, as they'll wait a bit if they need to schedule any. He did say that the reports have called for a wet spring, so he didn't rule out the possibility of "B" games being added to make up for rainouts.
• Veteran outfielder Carlos Quentin arrived at camp on Tuesday, which is three days before position players are required to report. Quentin came out of retirement to sign a Minor League deal with the Twins and is competing for a spot as a backup outfielder.
Rhett Bollinger is a reporter for MLB.com. Read his blog, Bollinger Beat, follow him on Twitter @RhettBollinger and listen to his podcast. This story was not subject to the approval of Major League Baseball or its clubs.