Rockies plan? Bridich won't use labels
GM resists 'limits' of timetable terms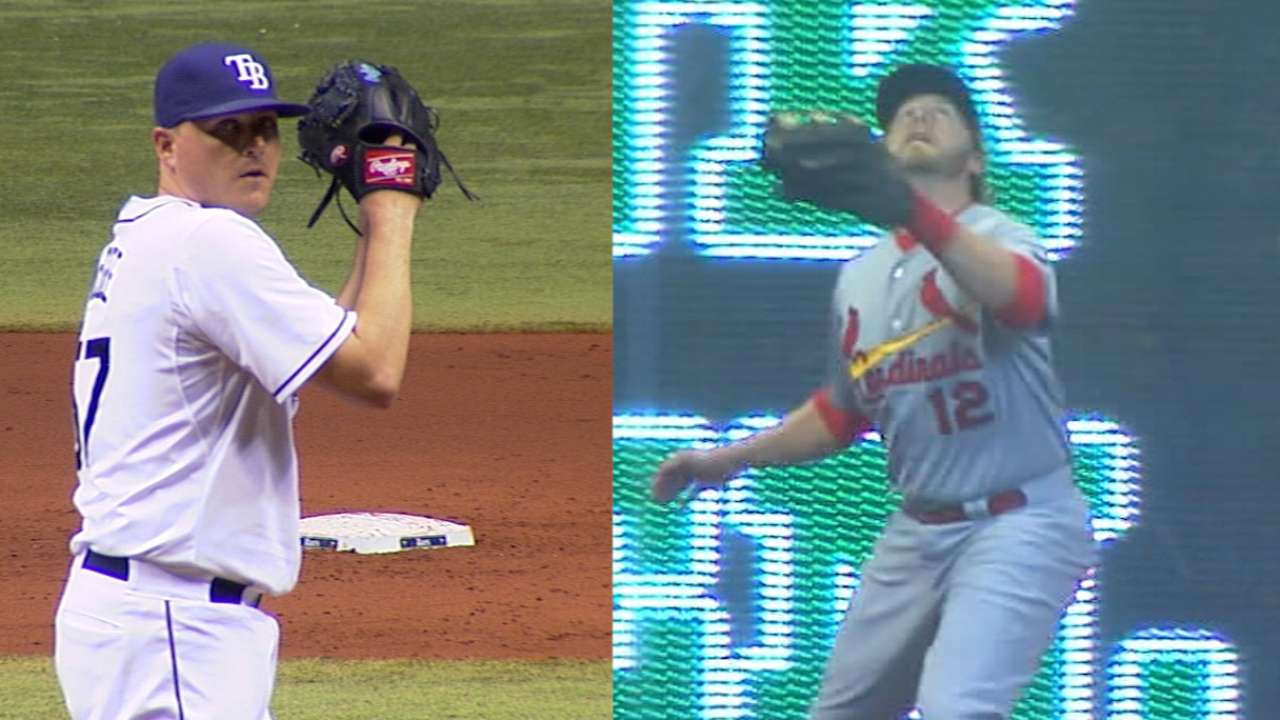 PHOENIX -- Rockies general manager Jeff Bridich insists that absence of a declaration is not absence of direction.
The Rockies have been the subject of much media and fan head-scratching, in part because Bridich has not publicly articulated whether he considers the club rebuilding, tearing down or pointing to some future year to contend.
• Rockies Spring Training info
Often a team in a long period of losing issues a timetable. This could be to ask for fans' patience, help media understand and carry the team message, or simply buy time.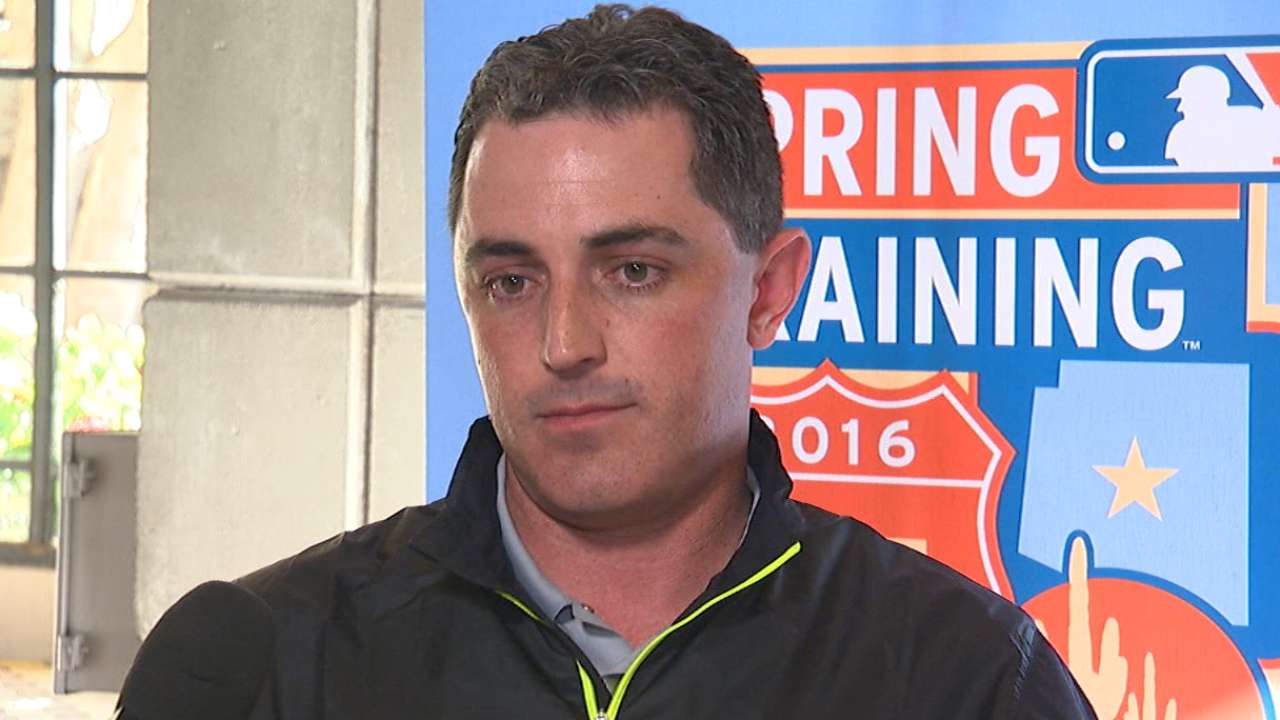 Bridich simply doesn't think in those terms. The Rockies didn't trade outfielder Carlos Gonzalez, owed two years at $37 million, and didn't go completely wild and entertain trading star third baseman Nolan Arenado in his first year of arbitration. And why did Bridich acquire veteran relief pitchers Jason Motte, Chad Qualls and Jake McGee when the starting staff is unproven? Well, what happens if the starters prove themselves and there are leads to protect in 2016?
Even more, why not spend the winter describing exactly what they're doing and when it will work?
"What's the point?" Bridich said. "Why limit ourselves? So if I were to come out and say something that's pleasing to the ear of you, or a fan here or a fan there, and I say, 'We're not going to win for 'X.' So what?
"It's about people. It's about process. And it's about how well can we do that together. If a lot of that or most of that comes together for us this year, wonderful. Why say something where it's got to happen X-number of months and years in the future, where really a lot of good things can happen this year?"
Bridich, in his second season as GM but 13th in the organization, said his optimism is not caused by being in the desert sun.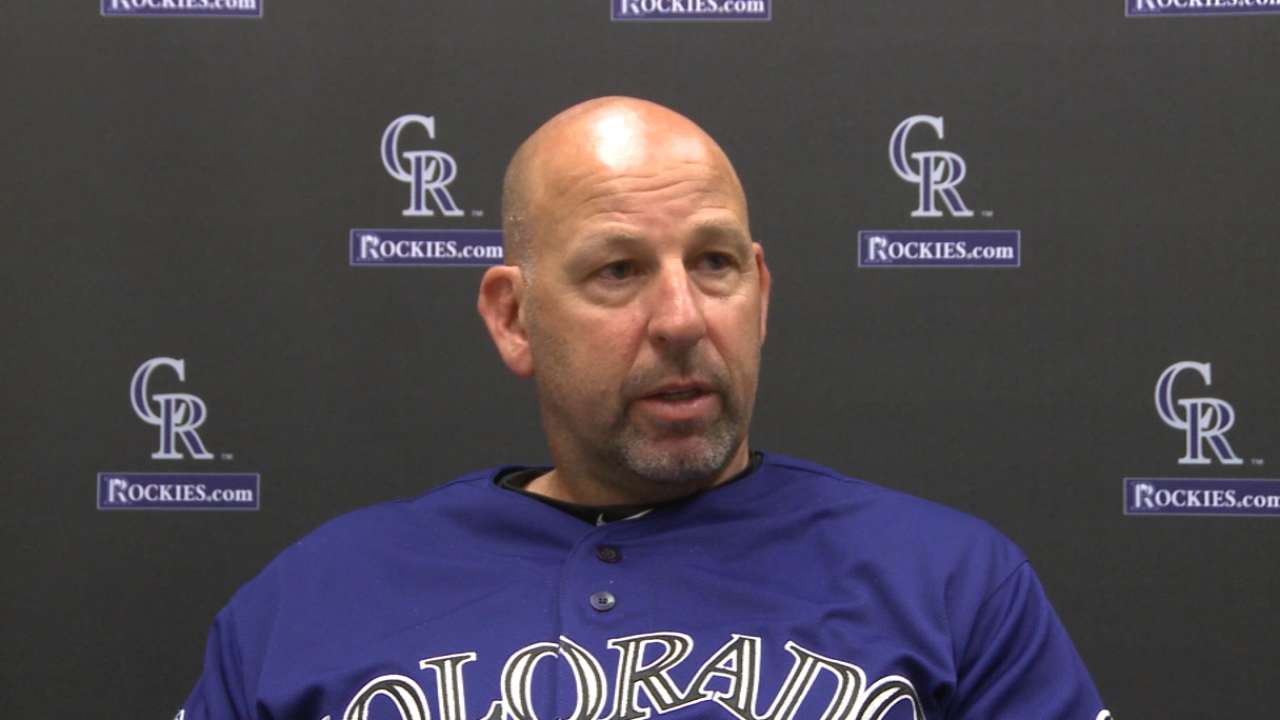 He has faith in a rotation that has Tyler Chatwood and Jordan Lyles bouncing back from two years of injury, that hopes Jon Gray is ready and Jorge De La Rosa is his normal self, and that last year becomes normal for Chad Bettis.
But Bridich sees talent in that quintet, and the Rockies have a bunch of early Draft picks and acquisitions on the mound mound (such as right-hander Jeff Hoffman and lefty Kyle Freeland), plus some highly rated position prospects, near the big league level. If it doesn't translate into a big 2016 -- and it would be hard to find a reasoned observer to think it will -- Bridich has confidence the team is being built correctly.
"It's funny," Bridich said. "The little that I do read about this whole rebuilding thing, the assumption by a lot of people is, the only way to do it or the only right way to do it is some sort of nuclear teardown. In my opinion, our farm system is incredibly strong.
"While we have a lot of growth and a lot of improvement to do in terms of our results at the Major League level, our process at the Major League level, we have a lot of talented baseball athletes. We have high impact [players] and we have depth of those players in our system. It's not like we have to build at the Major League level and build at the Minor League level at the same time."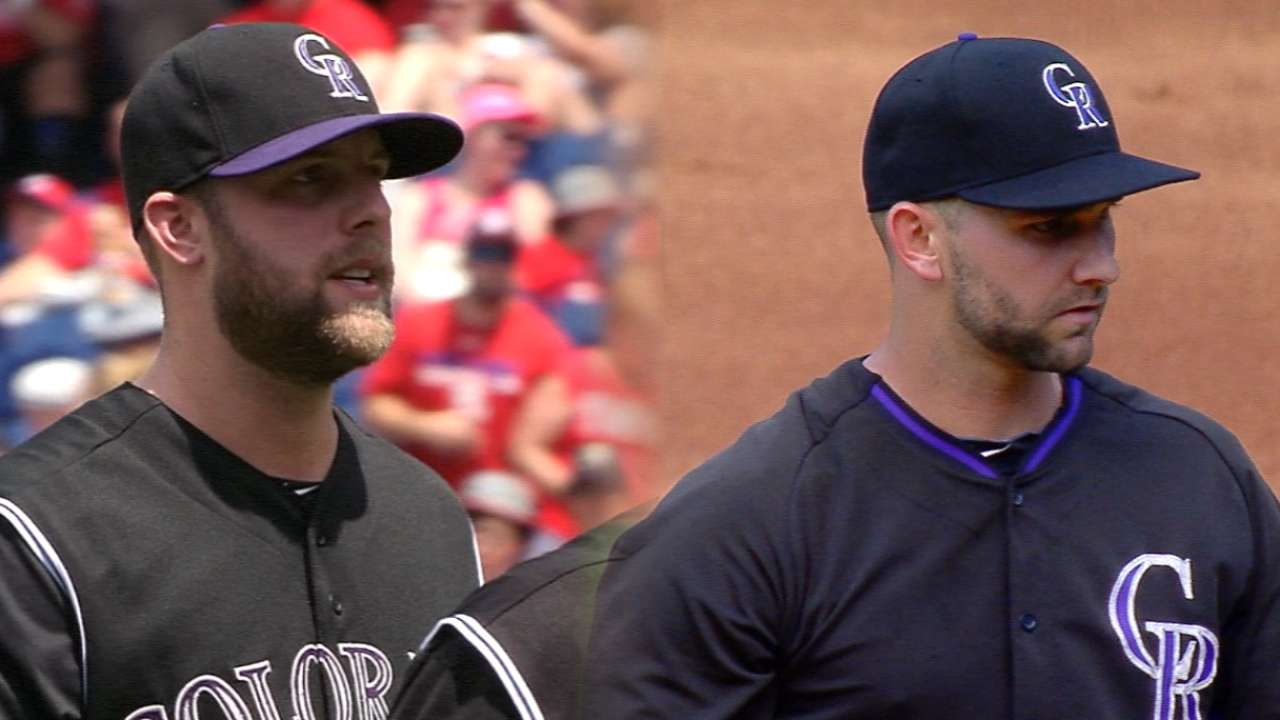 Manager Walt Weiss fits Bridich's thinking in that, while he understands a big picture, his stated philosophy is to try to squeeze out a win every day and let others obsess about predictions.
"I don't care how many games people think we should win or when they think we should be good," Weiss said. "I expect to win every night. I truly believe that. That's my mentality. The other stuff really has no bearing on it for me.
"The way we look at it is, we're starting to accumulate more talent and more depth. When that pays dividends, who knows? When people looked at Houston, they were talking about '17 or '18. They almost got to the World Series last year. You can say the same thing for Kansas City. It can turn if things line up for you. You've got to be ready for it at all times."
Thomas Harding is a reporter for MLB.com. Follow him on Twitter @harding_at_mlb, listen to podcasts and like his Facebook page. This story was not subject to the approval of Major League Baseball or its clubs.