Russell to strike 'Gold' at shortstop in 2016?
Maddon thinks Cubs have 4 with potential to win defensive award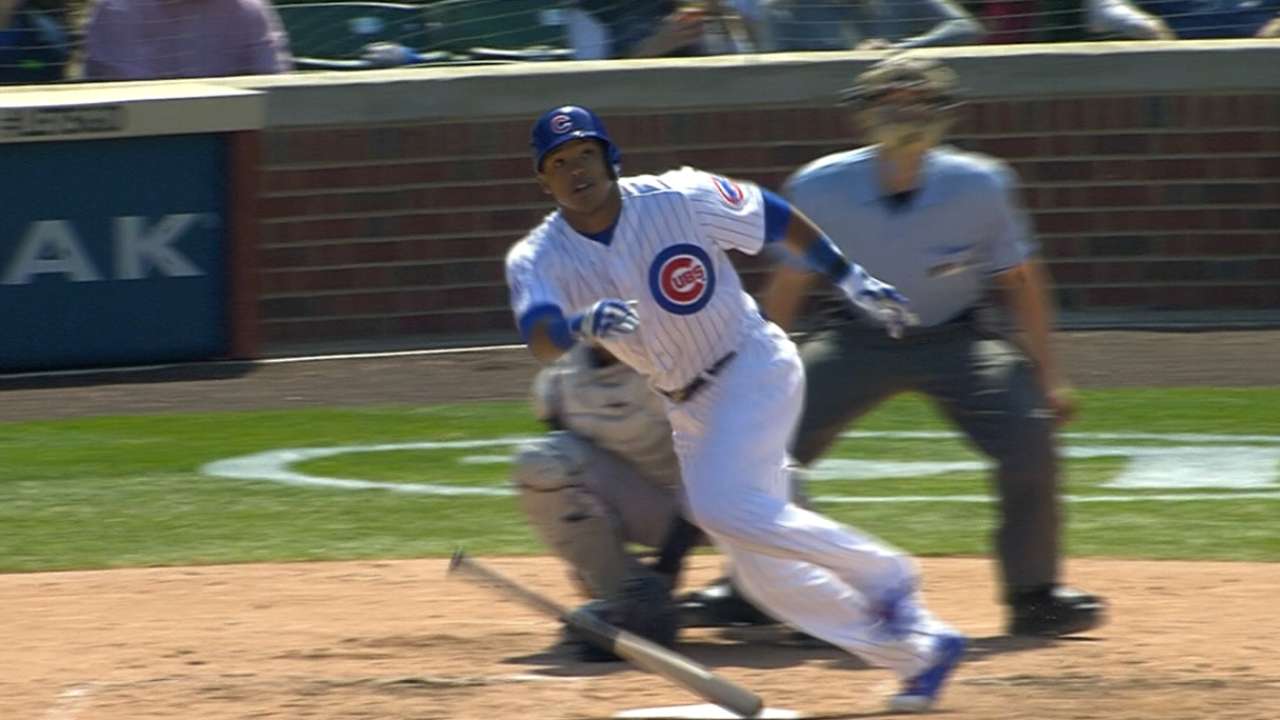 MESA, Ariz. -- After Addison Russell and Ben Zobrist took batting practice on Monday, the two Cubs infielders did some fielding drills, turning double plays for the first time together, and it was good.
"It was almost like a match made in heaven," Russell said on Tuesday. "Our feeds were perfect to each other without even talking to each other beforehand about where we like the feeds. That was a good sign."
Who knows? Having a steady influence like Zobrist at second may help Russell win a Gold Glove Award at shortstop.
• Spring Training: Schedule | Tickets | Information
The Cubs have had two shortstops win the Gold Glove Award: Hall of Famer Ernie Banks (1960) and Don Kessinger (1969 and '70).
"I just want to make the play," said Russell, who made 84 starts at second before he moved full-time to shortstop in early August. "It'd be really nice to win a Gold Glove, I'm not going to lie, but I just want to make the plays."
Manager Joe Maddon said Russell, Anthony Rizzo, Kris Bryant and Jason Heyward all have the potential to win the top defensive award. What makes Russell special is that he "makes the routine play so routinely well."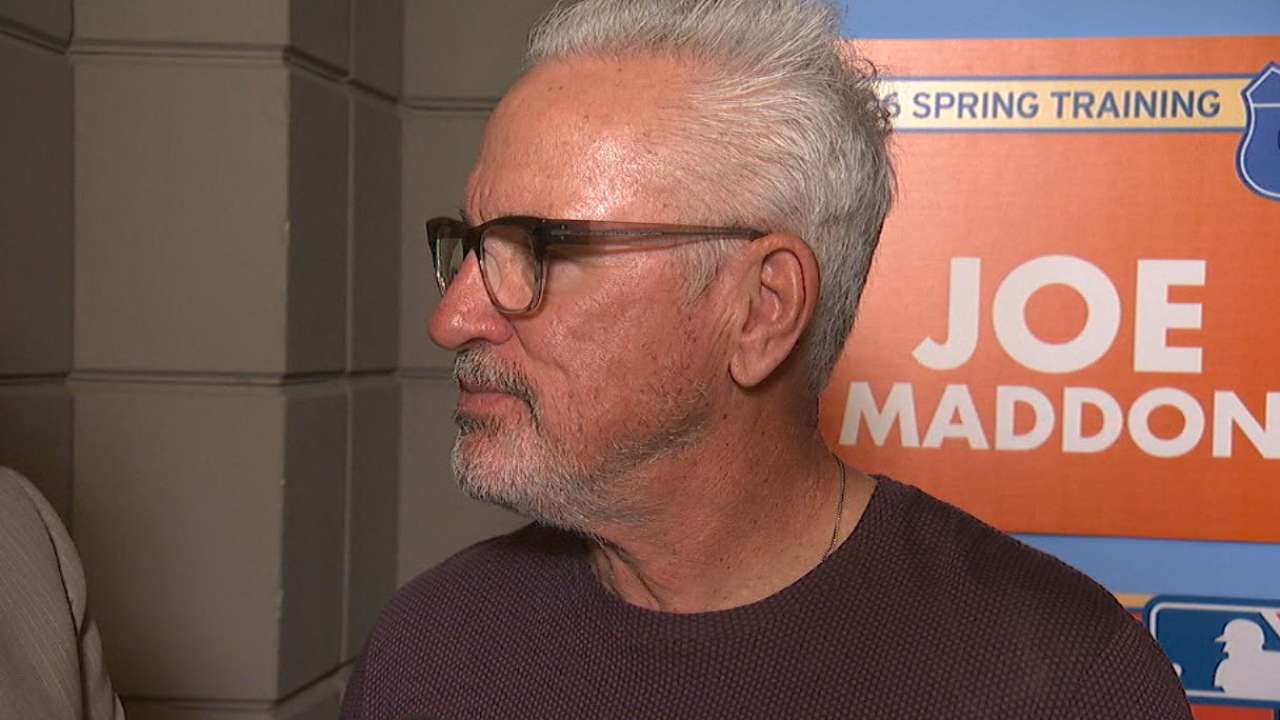 "A lot of times guys might have a little flair for the dramatic and get the publicity," Maddon said. "He has that. I really like the chrome-less kind of infielder who is very basic and boring in a sense that he knows how to pick up a ground ball and throw it to first base without any fanfare."
Even though Russell is projected as the full-time shortstop, he'd like to work on the other side of the infield, too.
"There's a little bit of me that says I want to go to second base so I can play a little bit, so I don't get too dusty over there," Russell said. "Just having something in my back pocket, I think, is more beneficial for me."
Russell will have to explain that to Maddon during their meeting on Wednesday. Asked on Tuesday if Russell will play any second this spring, Maddon said no because "he doesn't need to."
"I don't anticipate putting him in a game [there]," Maddon said. "If he thought he needed to do that for some kind of routine that he likes to get done, I would listen to that, but there's no reason to. We're covered there pretty good."
Maddon, who is still deciding whether to keep Russell at the No. 9 spot in the lineup, may ask the young infielder for a full book report, too. Last year, the manager gave Russell a copy of Stephen King's "11/22/63" to read.
"To be honest, I didn't get too far into the book," Russell said. "Just to have Joe sit down and talk to me like, 'Hey, this is something I read, it was my time period, it may not be related to you, but it'd be nice.' He's thinking about me and that shows a lot of compassion."
Russell did get the audio book version, but he never finished that, either. Now, the book is being made into a TV series. Maybe he can get caught up that way.
Carrie Muskat is a reporter for MLB.com. She writes a blog, Muskat Ramblings. You can follow her on Twitter @CarrieMuskat and listen to her podcast. This story was not subject to the approval of Major League Baseball or its clubs.