Can anyone best Kershaw as fantasy ace?
Arrieta, Greinke, Scherzer, Keuchel among pitchers in second tier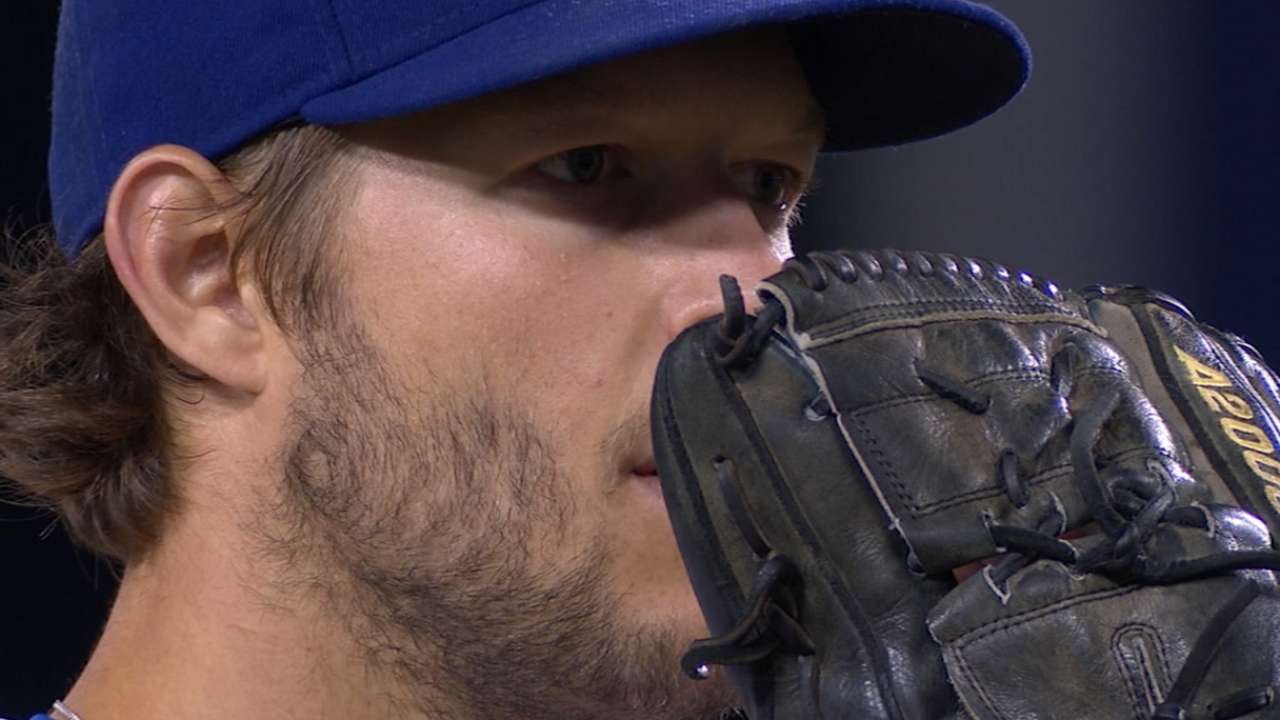 With many hurlers in the midst of an extended run of dominance, several coming off a breakout season and a couple having returned from Tommy John surgery in 2015, this year's starting pitcher rankings are flush with aces.
Fantasy owners who choose to pass on a starter in the first three rounds of their draft can still find quality hurlers in Rounds 4-6. Of course, the pitchers projected to go before that are undeniably appealing.
• Complete starting pitcher rankings
Tier 1: Clayton Kershaw
Although his bid for a third straight National League Cy Young Award came up short in 2015, Kershaw is still in a league of his own among fantasy hurlers. After all, the left-hander has recorded a 1.92 ERA with a 0.89 WHIP across the past three campaigns, and last year he became the first pitcher since '02 to strike out at least 300 batters in a season.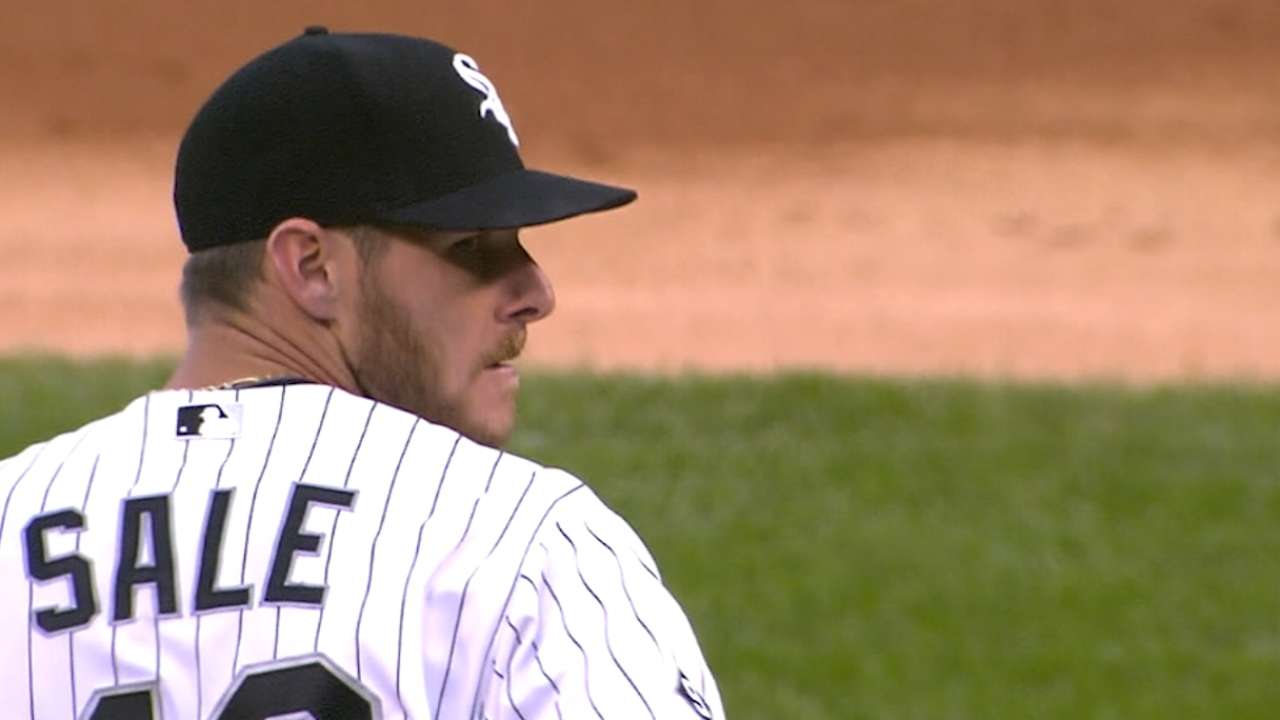 Tier 2: Jake Arrieta, Max Scherzer, Chris Sale, Madison Bumgarner, Matt Harvey, David Price, Gerrit Cole, Zack Greinke, Jacob deGrom, Dallas Keuchel, Corey Kluber, Jose Fernandez, Stephen Strasburg
Owners who miss out on Kershaw or are reluctant to draft a pitcher in Round 1 can still find a deep collection of sensational starters in this tier. That includes Arrieta, who posted a 0.86 ERA over his final 20 starts last season en route to the NL Cy Young Award. Scherzer, Sale, Bumgarner and Price each have a longer track record of success than Arrieta, and they would also make for a fine choice as a fantasy rotation anchor.
Entering his second full season since undergoing Tommy John surgery in 2013, Harvey could re-establish himself as a shallow league ace in '16. The right-hander made a successful return in '15 (2.71 ERA, 1.02 WHIP), though his fantasy value was limited a bit by the Mets' cautious approach to his workload. deGrom was even more impressive than his teammate last year, posting a 2.54 ERA and a 0.98 WHIP. With a 2.69 FIP through two big league seasons, the hurler is poised for continued dominance in New York's rotation.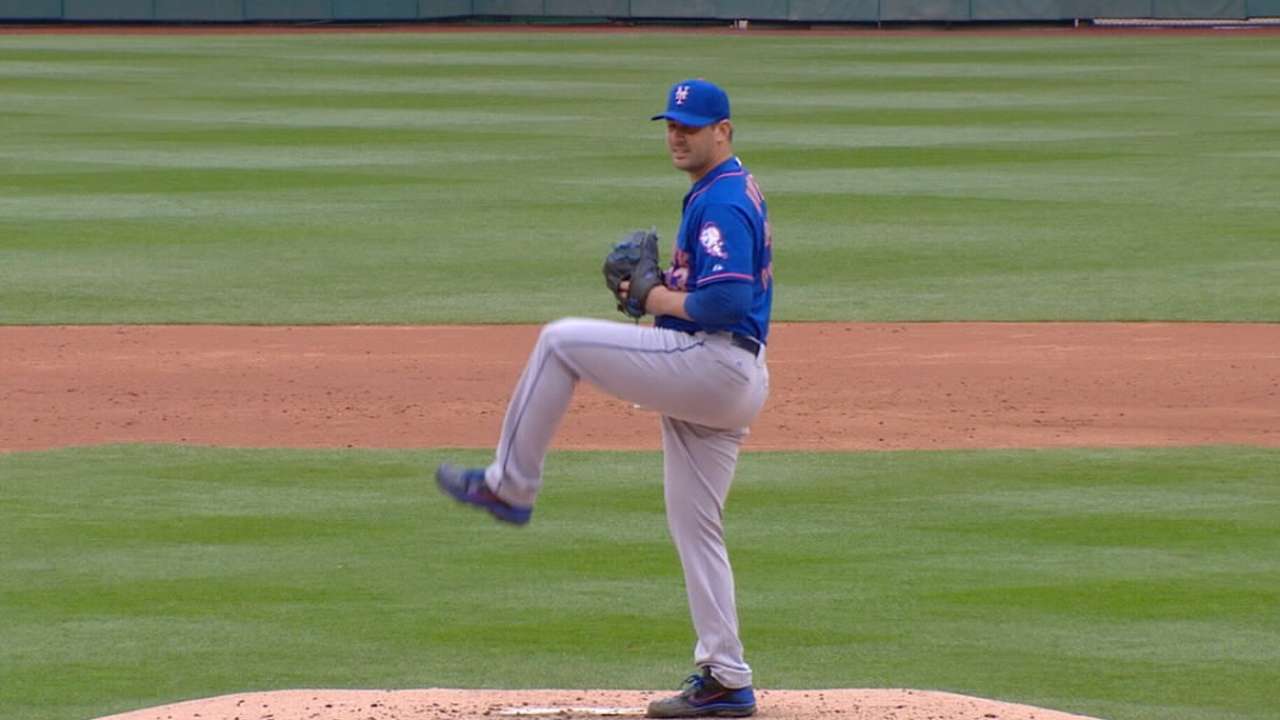 Having been selected first overall in the 2011 MLB Draft, Cole has long been tabbed for excellence. Fantasy owners should not be surprised if his '15 stats -- 19 wins, a 2.60 ERA and 202 strikeouts -- become the norm moving forward. Keuchel does not have Cole's prospect pedigree or high-end velocity, but he too can be counted as a mixed-league ace after making dramatic strikeout gains and winning the AL Cy Young Award in '15.
Kluber saw his ERA rise more than a run from his 2014 AL Cy Young Award-winning season (2.44) in '15 (3.49), but his 9.9 K/9 rate and 1.05 WHIP last year are indications that he can still be relied upon to top a fantasy rotation. Greinke may be hard-pressed to replicate last year's big league-best 1.66 ERA, especially after joining the D-backs in the offseason. Even so, his 2.30 ERA and 1.03 WHIP since the outset of '13 keep him in the second tier.
The wild cards here are Strasburg and Fernandez. Both are undeniably gifted hurlers with the potential to one day win a Cy Young Award. But with Fernandez expected to face an innings cap in his first full season since undergoing Tommy John surgery in May 2014 and Strasburg coming off his own injury-plagued campaign, both are on the lower end among mixed-league aces.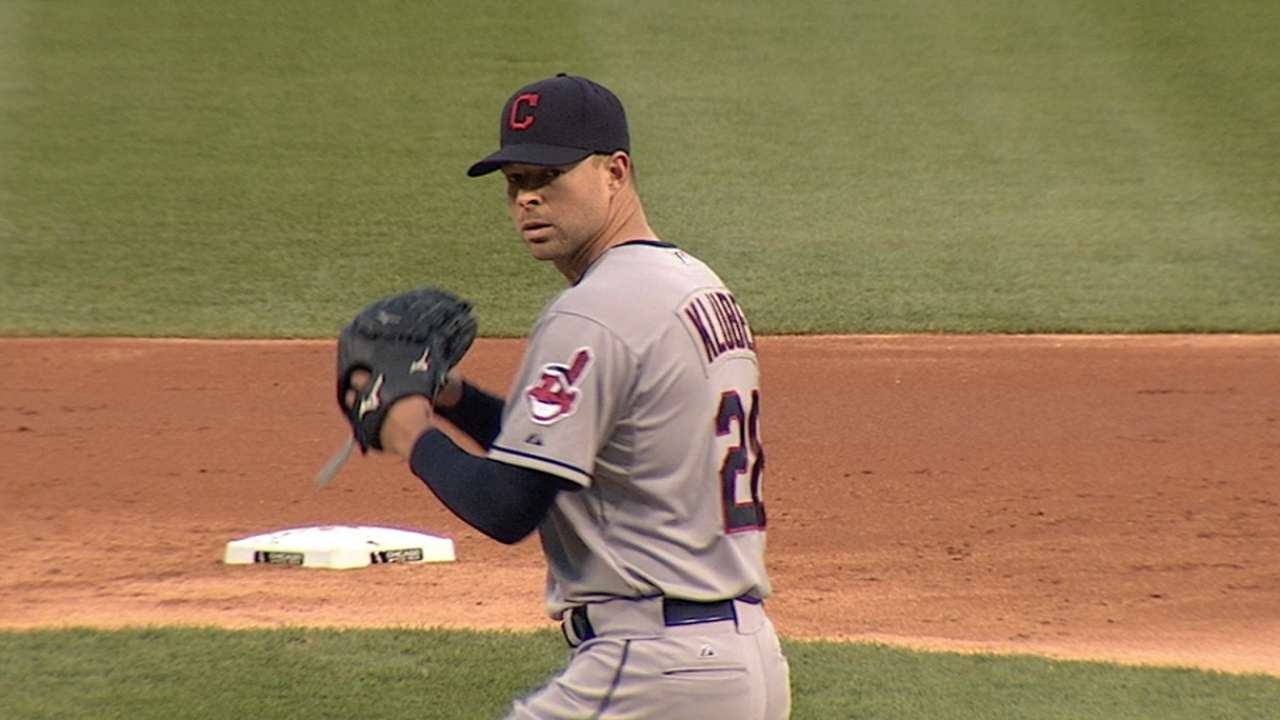 Tier 3: Carlos Carrasco, Jon Lester, Chris Archer, Sonny Gray, Noah Syndergaard, Johnny Cueto, Felix Hernandez
For proof of the depth of this year's starting-pitcher position, look no further than the third tier. The three most experienced members in the group -- Lester, Cueto and Hernandez -- are not far removed from holding fantasy ace status. Each has the potential to post stats commensurate with the second-tier hurlers this season, as do the other four hurlers in this tier.
This could be the year that Carrasco ascends to an ace level on the surface. His underlying numbers -- as illustrated by a 2.67 FIP over the past two seasons -- suggest he's already there, but his middling 3.63 ERA in 2015 says otherwise.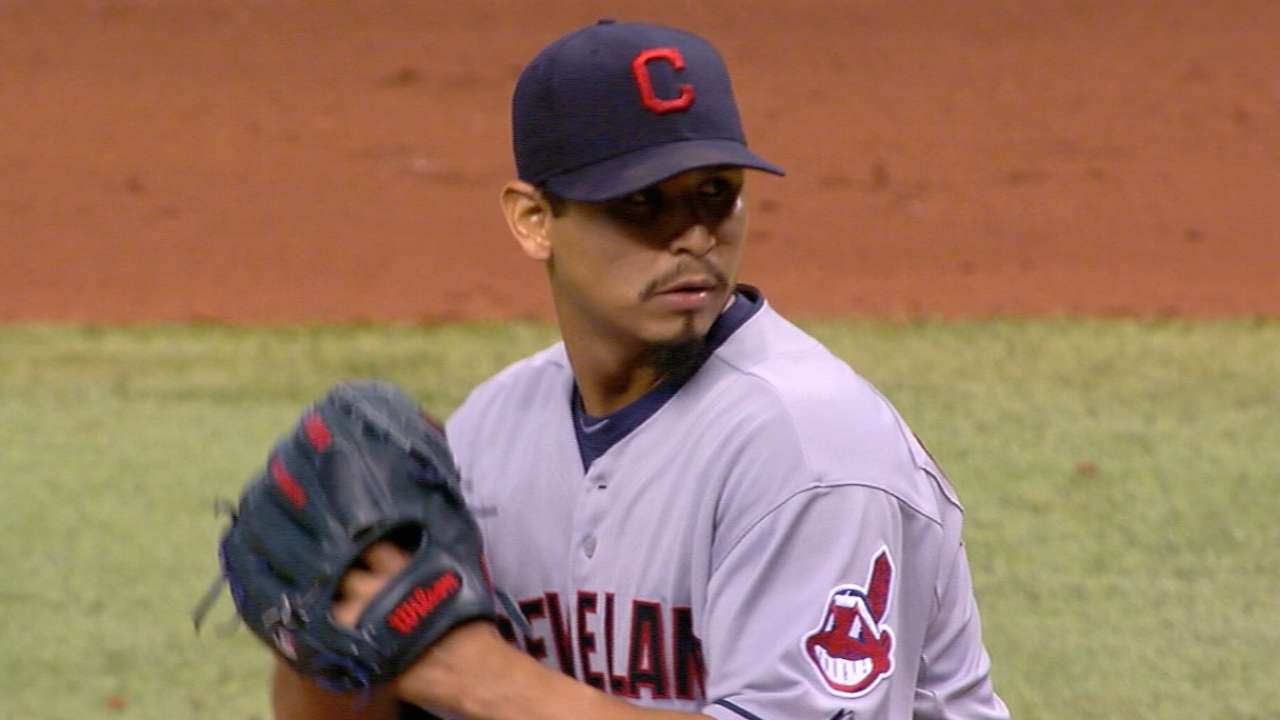 Having finished second in the AL with 252 strikeouts in 2015, Archer will now set out to find greater consistency. The right-hander posted a 2.18 ERA with a 0.95 WHIP over his first 18 starts a year ago, but he slipped to 4.48 and 1.36, respectively, across his final 16 outings. Gray too will look to have a stronger finish in '16 after recording a 6.84 mark over his final five starts last year (2.13 entering September). Given his unremarkable 7.4 K/9 rate over the past two seasons, Gray is best used as a No. 2 mixed-league starter.
As he heads into his first full Major League season, Syndergaard is perhaps the most intriguing member of this tier. The imposing righty recorded a 3.24 ERA, a 1.05 WHIP and a 166-to-31 K/BB ratio in 150 innings as a rookie, and he has the stuff to take his game to a higher level in 2016.
Tier 4: Danny Salazar, Garrett Richards, Tyson Ross, Cole Hamels, Adam Wainwright
Expected to provide at least 200 strikeouts in 2016, Salazar and Ross are valuable fantasy commodities. But each right-hander has a shortcoming -- homer troubles for Salazar and inconsistent control for Ross -- that keeps him on the lower end among No. 2 mixed-league starters.
Richards performed at an ace level (2.61 ERA) over 26 starts before sustaining a season-ending left knee injury in 2014, but he took a step backward in multiple areas during '15. The righty will now try to combine his '14 form with his '15 durability.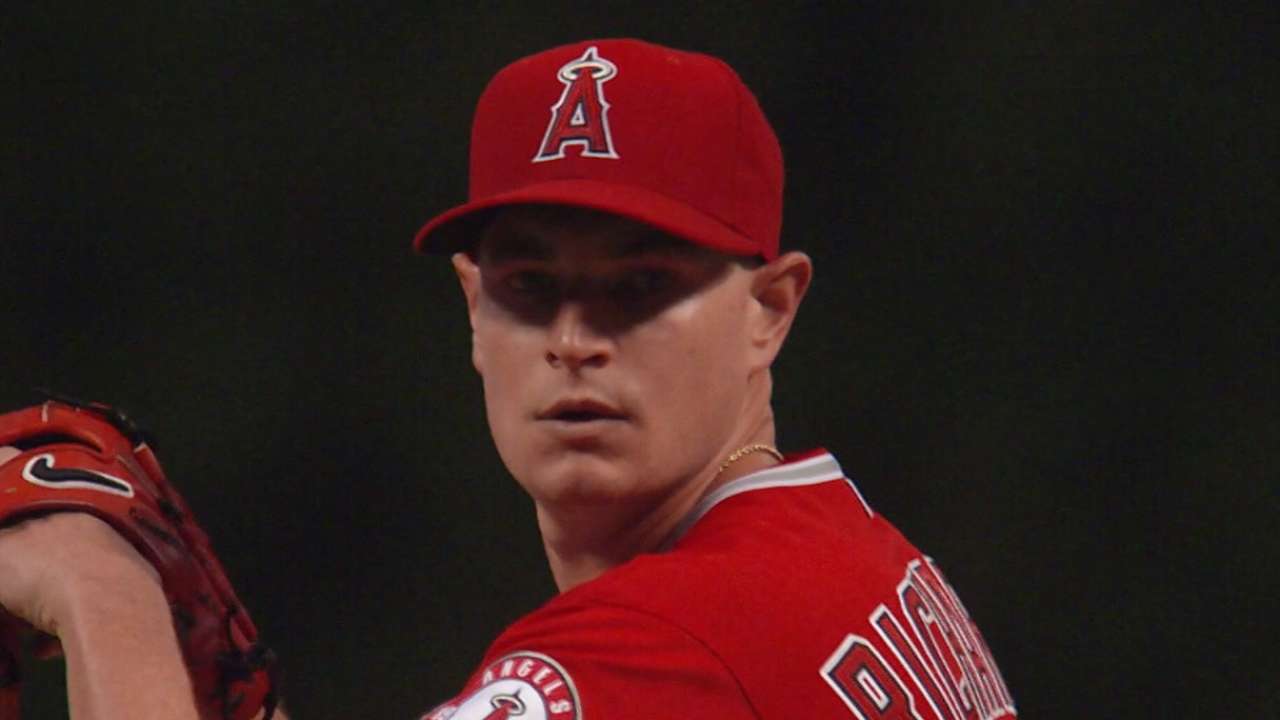 The fourth tier wraps up with a pair of accomplished veterans who both have a reduced price tag in 2016. Hamels can still supply 200 K's, but his ability to deliver an exceptional ERA and WHIP is in question as he heads into his first full Junior Circuit season. With his strikeout rate on the decline since '14, Wainwright will attempt to re-establish himself as a reliable starter in the wake of a '15 season spent mostly on the sideline with a torn left Achilles.
Tier 5: Marcus Stroman, Michael Wacha, Jose Quintana, Carlos Martinez
Fantasy owners can find a trio of intriguing under-25 righties in this tier, as well as a consistent and durable 27-year-old lefty in Quintana. Martinez has the most upside in this group due to his strikeout ability, though all four hurlers are fine choices as No. 3 starters in mixed leagues.
Thomas Harrigan is a fantasy editor for MLB.com. This story was not subject to the approval of Major League Baseball or its clubs.