Marte enters first camp as Seattle's starting shortstop
Servais says defensive consistency is key to building on strong rookie season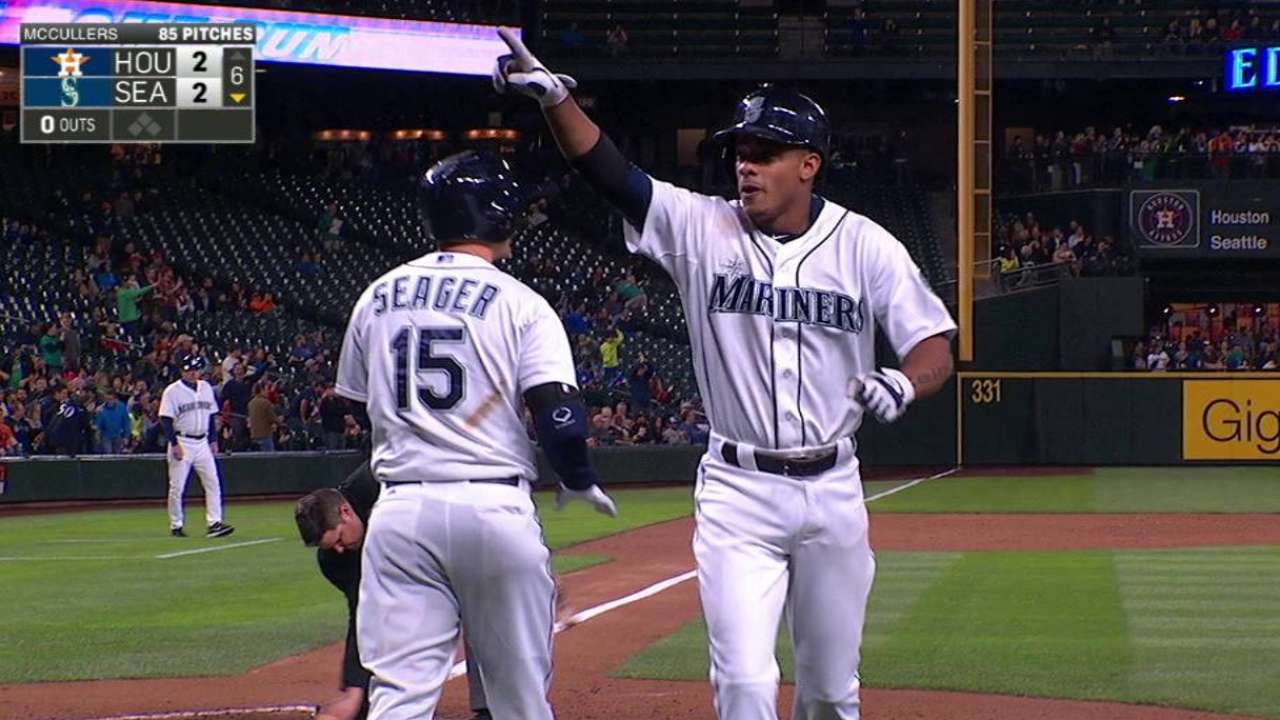 PEORIA, Ariz. -- Shortstop Ketel Marte, the youngest projected starter in the Mariners' lineup, arrived at camp on Tuesday and admitted that reporting for Spring Training has a little different feeling now that he's established himself as a Major League player following his midseason callup in 2015.
Mariners position players must report for physicals on Wednesday, and they will be on the field Thursday for the first full-squad workout. The majority of players are already in camp, with Marte joining that group for an informal workout shortly after his arrival.
"Last year I was just looking for a chance," said Marte, who hit .283 in 57 games in his rookie campaign. "Now I have a chance. I just have to do whatever I have to do and see what's going to happen."
• Spring Training: Schedule | Tickets | More info
The Mariners traded away former starter Brad Miller, leaving Marte as the man in the middle. Because he's just 22 and has only two months of Major League experience, there are questions about Marte. But manager Scott Servais feels he'll be fine as long as he takes care of business in the field.
"Anytime young players come to the big leagues and have success right away, you wonder, 'Is the league going to figure them out? What's going to happen differently the second go-round?'" Servais said. "The biggest thing for Ketel is to come in here and handle everything defensively.
"We all know offense can go up and down, and it's a long year there, and he's a young player. But obviously he's tracking the right way. When he got to the big leagues, he controlled the zone better than he actually did in the Minor Leagues, which is kind of unheard of and is a great sign. But the thing we're focused on with Ketel is that defensively he's comfortable, just make the routine play and be consistent. And to continue to grow in his relationship with Robbie [Cano] will be very important."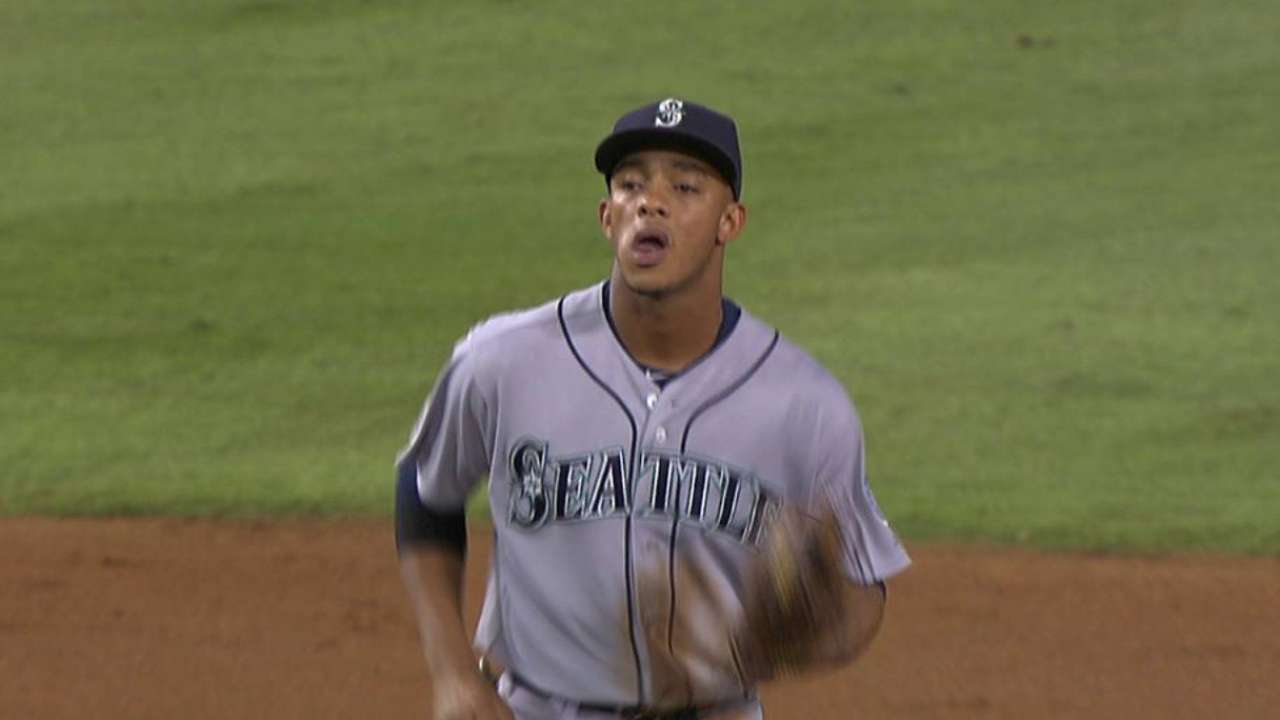 Marte's .351 on-base percentage last season was a jump from his Minor League career average of .330, and it fits right in with the Mariners' push to improve that phase of their game. Marte spent time with Servais when Seattle's new manager visited the Dominican Republic while the youngster was working out this offseason at the club's Boca Chica facility, and the young shortstop clearly got the Mariners' message.
"I just tried to control the zone a little bit more and work on my left side," the switch-hitter said of his offseason work. "And trying to be a little faster. But I think I'm ready to go."
Worth noting
• Servais said there won't be innings limits for James Paxton or Taijuan Walker this season, though the club will carefully watch the workload for both pitchers. Walker threw 169 2/3 innings last year as a 22-year-old, so he should be ready for a 200-inning season. Paxton threw just 67 innings due to a left middle finger injury, and Servais said he'll have to be realistic and not count on a 30-start season, but that it's not impossible.
"He's not coming off Tommy John. He's not coming off shoulder repair. It was a finger issue," Servais said. "He just hasn't pitched much. You have to be very in tune to what the stuff is looking like. How the body is feeling. Do you have to skip him [once in a while]? That's where [pitching depth in Triple-A] comes in. But I think this is his 27-year-old season. It's time for James to pitch."
• After being held out of his Monday bullpen session due to tightness in his lower back, veteran right-handed reliever Joaquin Benoit played catch on Tuesday and said he'll be fine. The 38-year-old is expected to be Seattle's right-handed setup man after being acquired from the Padres.
"It's one of those things that happens," Benoit said. "The last few springs, I've had little things like this."
• The Mariners are also going a little slower with left-handers Paul Fry (recovering from an illness) and Brad Mills (sore shoulder) as well as ace Felix Hernandez, who remains on his normal slower routine and will throw his first bullpen session later this week.
Greg Johns is a reporter for MLB.com. Follow him on Twitter @GregJohnsMLB, read his Mariners Musings blog, and listen to his podcast. This story was not subject to the approval of Major League Baseball or its clubs.