On mend, Freeman to use spring judiciously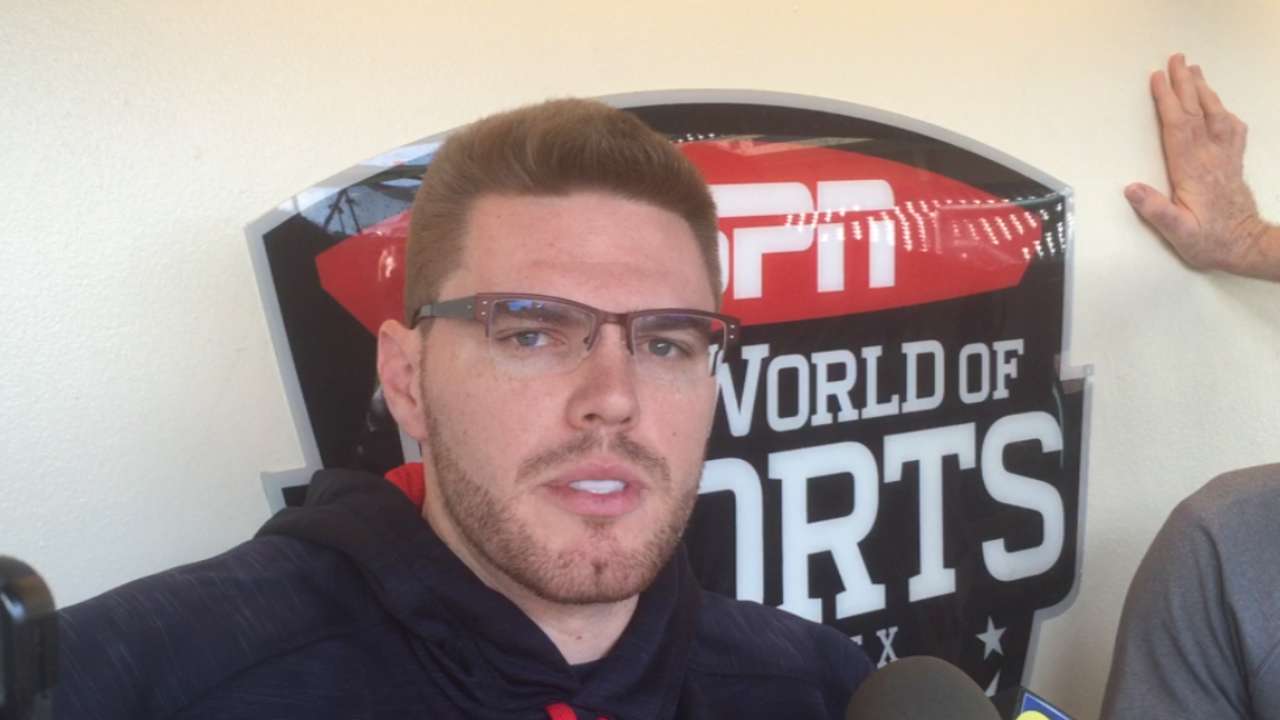 LAKE BUENA VISTA, Fla. -- Freddie Freeman does not necessarily like the reality that lingering concerns over his right wrist will limit his actions during the early portion of Spring Training. But the Braves' first baseman understands that in order to realize his goal to play in every regular-season game this year, he must take a cautious approach.
"I just wish I could come in here and say I could be out there hitting right away," Freeman said after reporting to Braves' camp on Tuesday. "But I just want to ease into it. We've got a good plan. So we're just going to stick with it and hopefully it puts me in the best position to play all 162 games."
• Spring Training: Schedule | Tickets | More info
Freeman's patience has certainly been tested dating back to June, when he suffered a right wrist sprain and bone bruise that led to a five-week stint on the disabled list and ended his Major League-best 243 consecutive games played streak. The discomfort lingered over the remainder of the regular season and created concern until he took some pain-free dry swings on New Years Eve -- 11 days after receiving one of the many anti-inflammatory injections that he has received over the past eight months .
Freeman has been routinely hitting balls off a tee, and others that have been flipped to him since the middle of January. Though he has occasionally encountered some relatively pain-free sessions, he still has not yet taken regular batting practice or swung more than two consecutive days. Thus, he obviously is not ready to subject his wrist to the normal activities of Spring Training.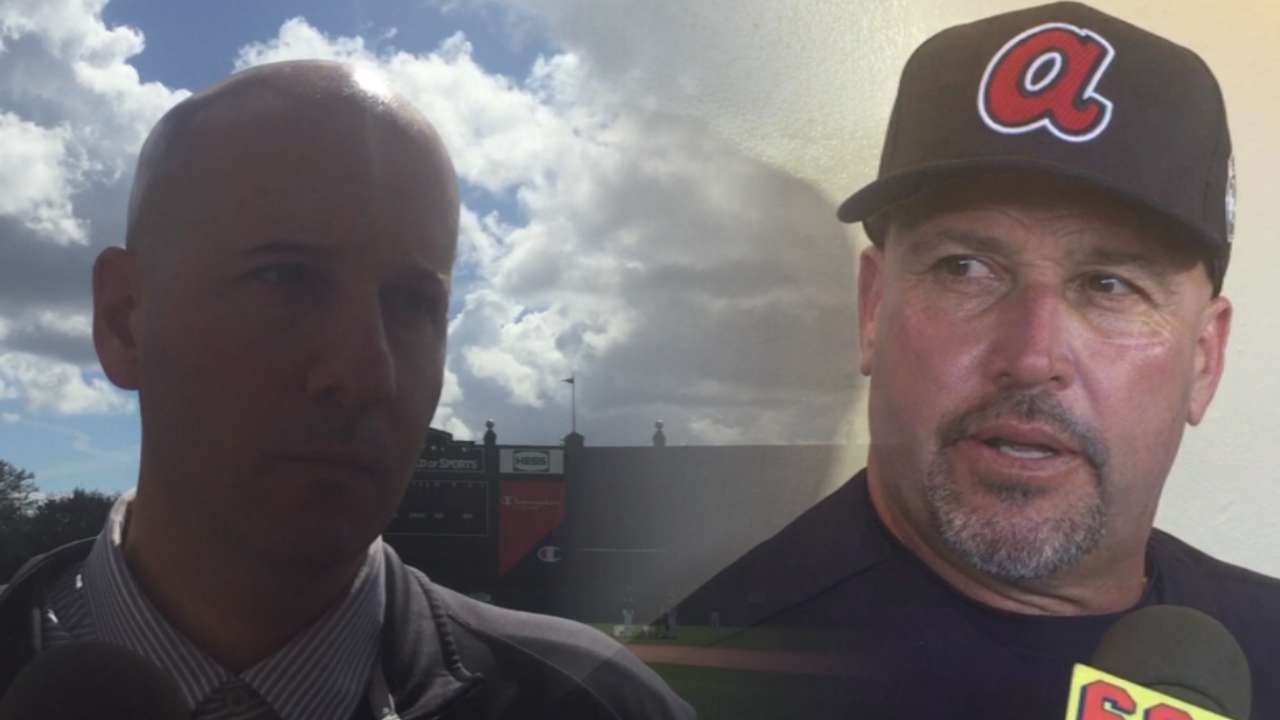 Freeman will therefore spend most of this next week continuing to complete the exercises that he has been limited to over the past month. As he moves toward being cleared to face live pitching, he will be permitted to participate in all fielding and conditioning drills.
"We're going to take it slow," Freeman said. "For me, it's day to day. There's some good days and some bad days. "There have not been any setbacks. A setback would be something that is seriously wrong and there is not anything that is seriously wrong. It's just when you're coming off an injury like the wrist injury I had last year, you just want to make sure everything is OK."
Freeman will almost certainly be sidelined through the early portion of the Grapefruit League season. But he believes he will be facing live pitching at some point within the next two weeks. If this proves to be true, the 26-year-old could still have plenty of time to prepare for Opening Day. He has shown in the past that it does not take him long to adjust to live pitching or game speed.
"There are no timetables," Freeman said. "We're just going to take it day by day and see how I feel. Hopefully, it's sooner rather than later."
Mark Bowman is a reporter for MLB.com. This story was not subject to the approval of Major League Baseball or its clubs.