Astros' goals rise with expectations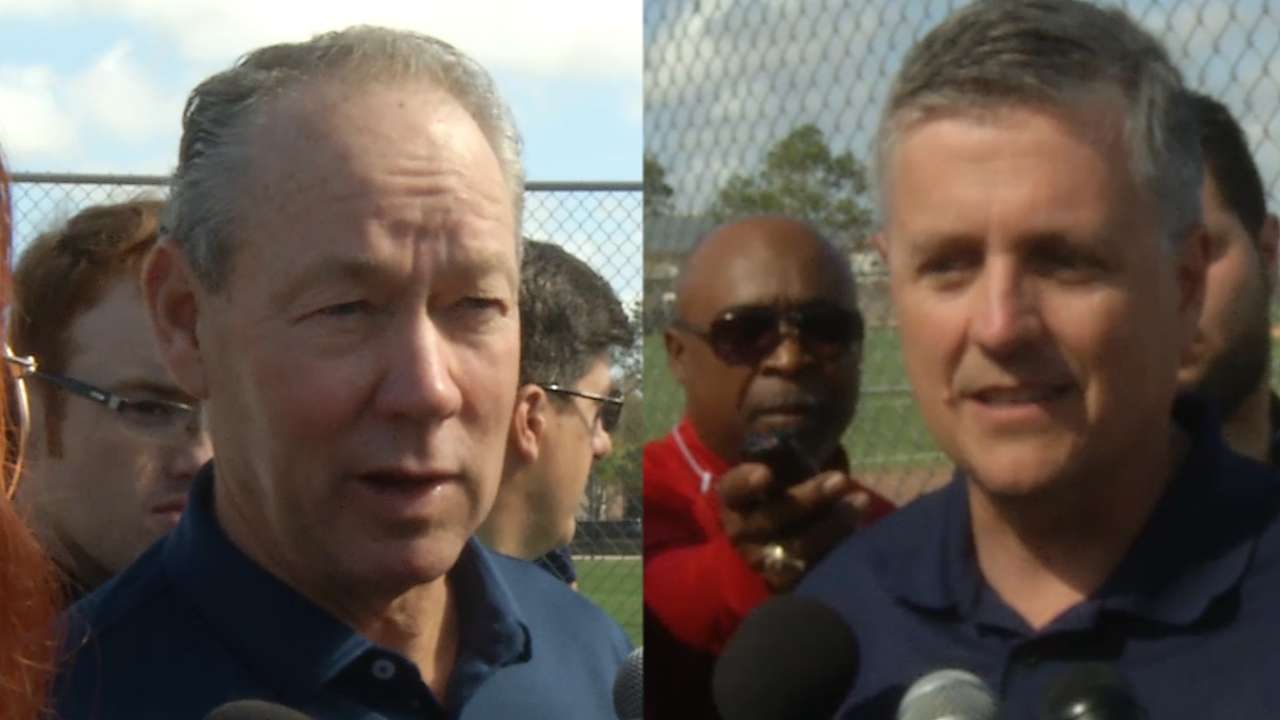 KISSIMMEE, Fla. -- Now that everyone expects the Astros to win and they're no longer a team on the rise or a club that could surprise, the message delivered by owner Jim Crane, general manager Jeff Luhnow and manager A.J. Hinch on Tuesday was one of avoiding complacency.
Before 61 players -- the first full-squad workout of what promises to be a bang-up season for the Astros -- took the field at Osceola County Stadium, the team's brass met with the Astros in the clubhouse to discuss expectations and not taking anything for granted.
• Spring: Tickets | Ballpark | 40-man roster | NRIs
Crane, entering his fifth year of ownership, said the ultimate goal is to win a World Series championship.
"I just said, 'Guys, it's been five years,'" Crane said. "This is our fifth year in camp and a lot has changed. When we took over the team, we had the worst team in baseball and we had the worst Minor League system, and last year we made the playoffs and we improved the Minor League system to No. 1 [according to MiLB.com]. The plan is working and we expected a lot and that we're here to support the team and give them what they need to win."
Hinch, who last year guided the Astros to the American League Division Series in his first year as manager in Houston, said addressing the team as a whole for the first time in the spring is something he looks forward to.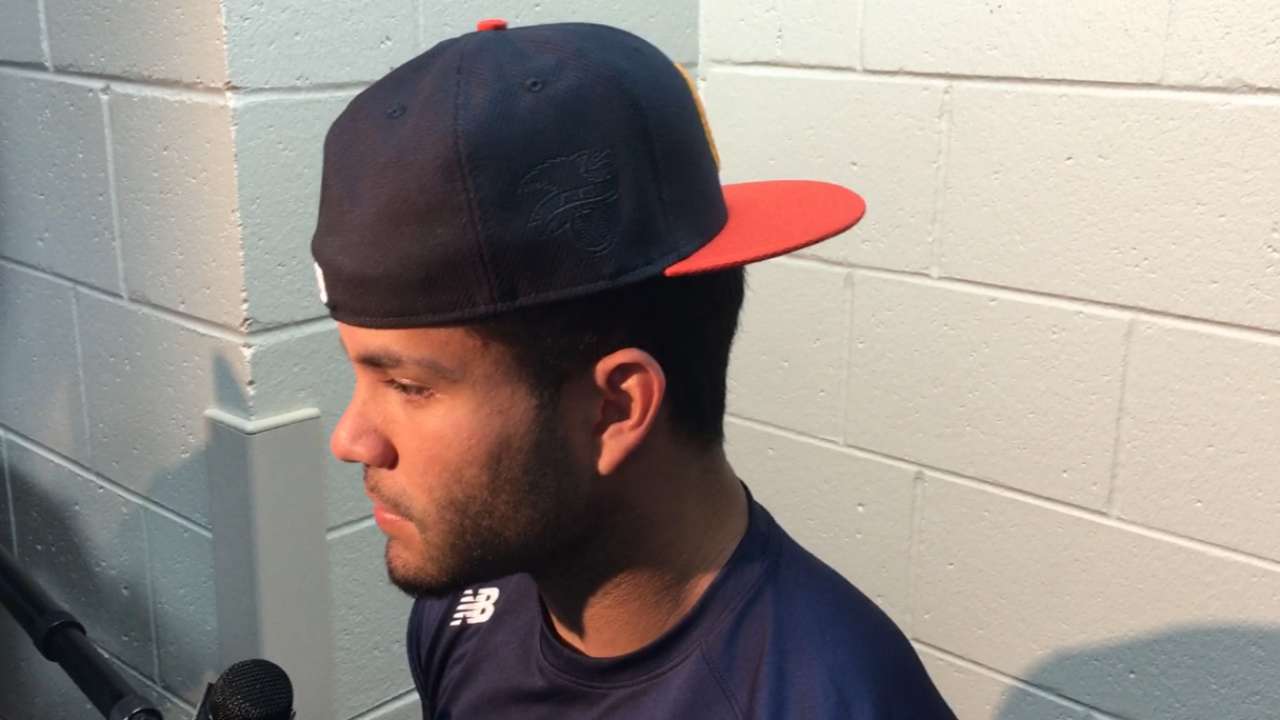 "I love addressing the group for the first time and telling them how much I believe in them and trust in them and laying out the work that has to be done so we can be a good team," Hinch said. "The expectations we're going to embrace, the reality of returning a lot of familiarity in this case is good.
"We have energy, we have enthusiasm, we have athletes, we have expectations that we feel are possible. We're doing the work to get us there. For me, it's a message that's easy to believe, because the guys are excited and motivated."
Luhnow said with only eight players who are new to the organization in camp this year (including former Astros pitcher Wandy Rodriguez), he simply had to only emphasize what's at stake.
"They're pretty motivated," Luhnow said. "They're ready to take the opportunity, and they know it's in front of them."
Since Crane purchased the team in 2011, the Astros have stuck to the plan of building through the Draft and developing players instead of being big players in free agency. Crane takes satisfaction the plan is working, but he wants more.
"We really didn't have a choice," Crane said. "We couldn't buy our way out of it. We rebuilt the team and you start to see a lot of those guys come up, and you'll see more this year. It's fun to see it come together and to make the playoffs, and the guys got a taste of that and got some experience there. I don't think they're satisfied. They want to come back out and do better this year."
Brian McTaggart is a reporter for MLB.com and writes an MLBlog, Tag's Lines. Follow @brianmctaggart on Twitter and listen to his podcast. This story was not subject to the approval of Major League Baseball or its clubs.