Price on moment with Papi: 'I needed it'
Sox's ace was nervous how first interaction would unfold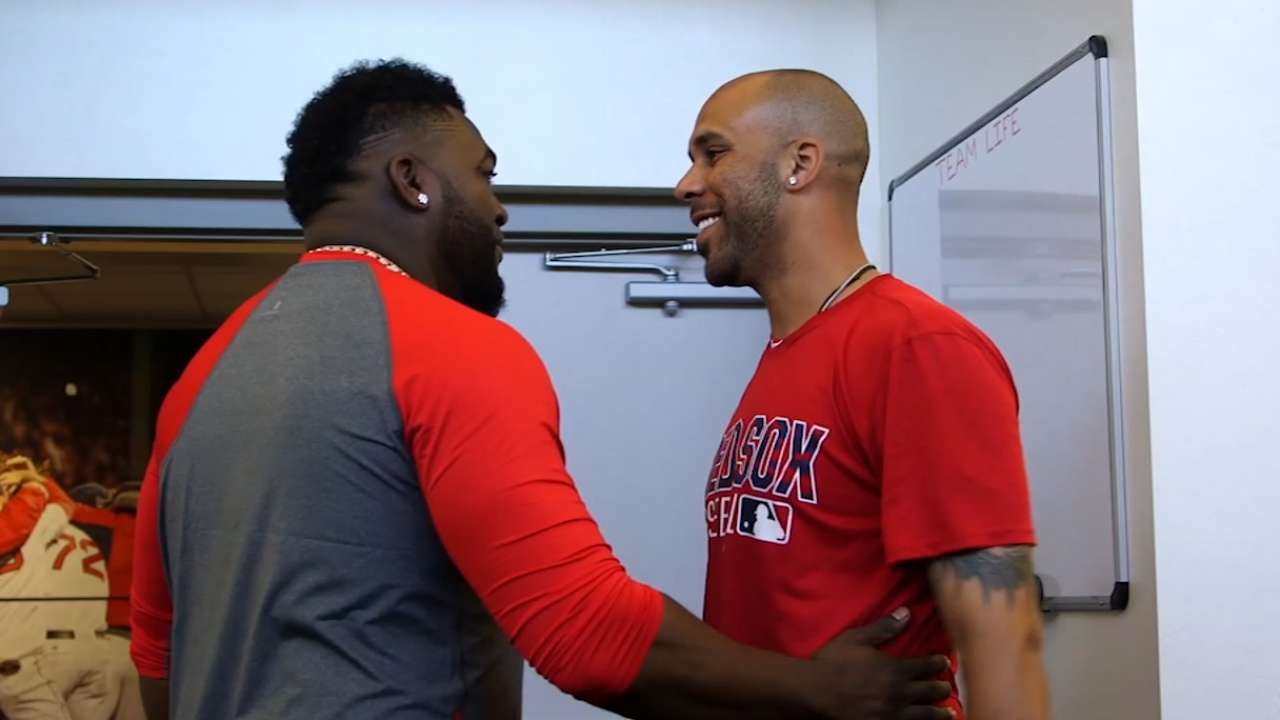 FORT MYERS, Fla. -- A day after David Ortiz greeted David Price in the clubhouse and alleviated whatever tension once existed between them, the Red Sox's new ace admitted he needed that moment to truly feel part of the ballclub.
Price had already been at camp for a couple of weeks, giving him a lot of time to envision what his first encounter with Ortiz would be like.
"I didn't know what to expect. It went better than I could have ever imagined. It was something I needed," Price said on Tuesday. "I needed to get that over with. Even though I've been here for around two weeks now, I still didn't feel like a part of the Red Sox. I needed to get that over with. I needed it to go as well as it went, and that was definitely something I appreciated."
• Spring: Tickets | Ballpark | 40-man roster | NRIs
Ortiz spotted Price not long after his arrival to Spring Training on Monday, giving him a handshake, a hug and a promise.
"I've got your back," Ortiz said to Price.
And that was all Price needed to hear.
"He started with a handshake and it ended with a hug. It couldn't have went any better," said Price.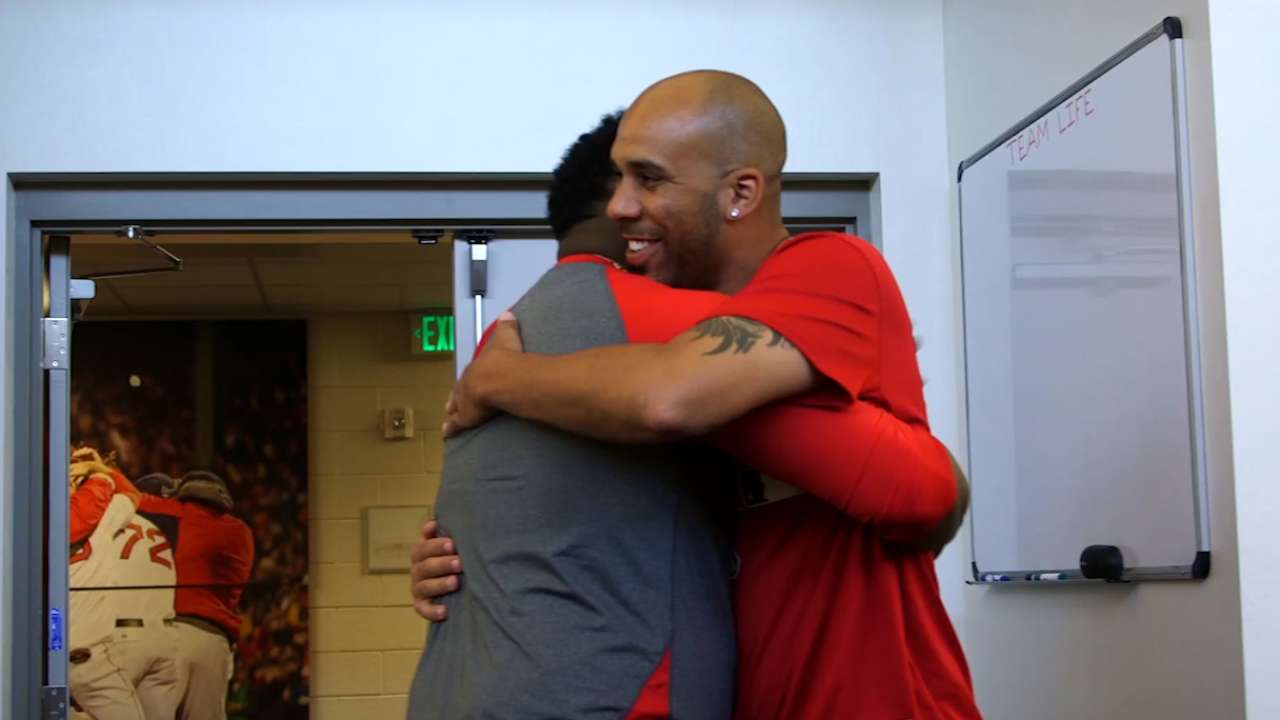 Ortiz had complimentary things to say about Price at his news conference on Tuesday.
"I'm going to be his number one supporter," Ortiz said. "We need a guy like him. Even myself, I told him yesterday that I was so happy he was here, because we need an ace."
Each day Price came to camp, he wondered if that would be the day Ortiz arrived. And he admits there was somewhat of a pit in his stomach thinking about it.
"Waking up and driving to the field, you know, 'Is he going to be in the clubhouse when I walk in?' Whenever I walk in the food room, 'Will he be in there?' I get done working out, 'Is he going to be in the clubhouse?' And if he is, what do I do? I don't know what to do. For it to go the way it went out and him reaching out to me, that felt good," Price said.
Price was upset by how much time Ortiz took to round the bases after clubbing two home runs against him in the 2013 American League Division Series. In their next meeting on May 30, 2014, Price hit Ortiz in the back. Ortiz lashed out at him after the game.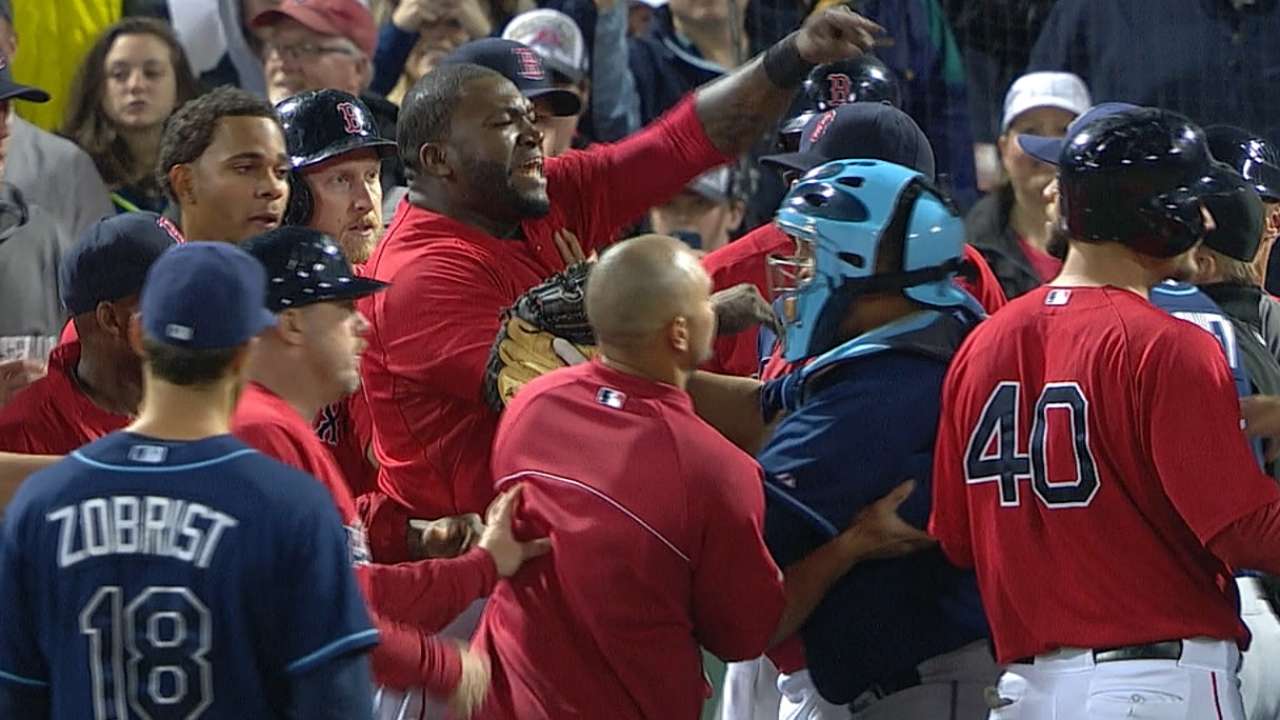 On Monday, all of that became ancient history as Ortiz and Price officially united with a common cause of trying to help the Red Sox win another World Series.
"I didn't know Big Papi the person," said Price. "I only knew the baseball player. That's what makes this game so special, is to get to know people on a personal level because that's the stuff that lasts forever. Baseball is going to end for everybody at some point and it's the relationships and the friendships that you take away from it."
Why was it so important for Price to know he had Ortiz's support?
"He's kind of the heart and soul of this team and of Boston as well," said Price. "He has been for a very long time. For me, being accepted by all my teammates is something I definitely want and I definitely need. For it to be Big Papi, it was something I definitely wanted and I definitely needed, and he gave it to me so I was very happy."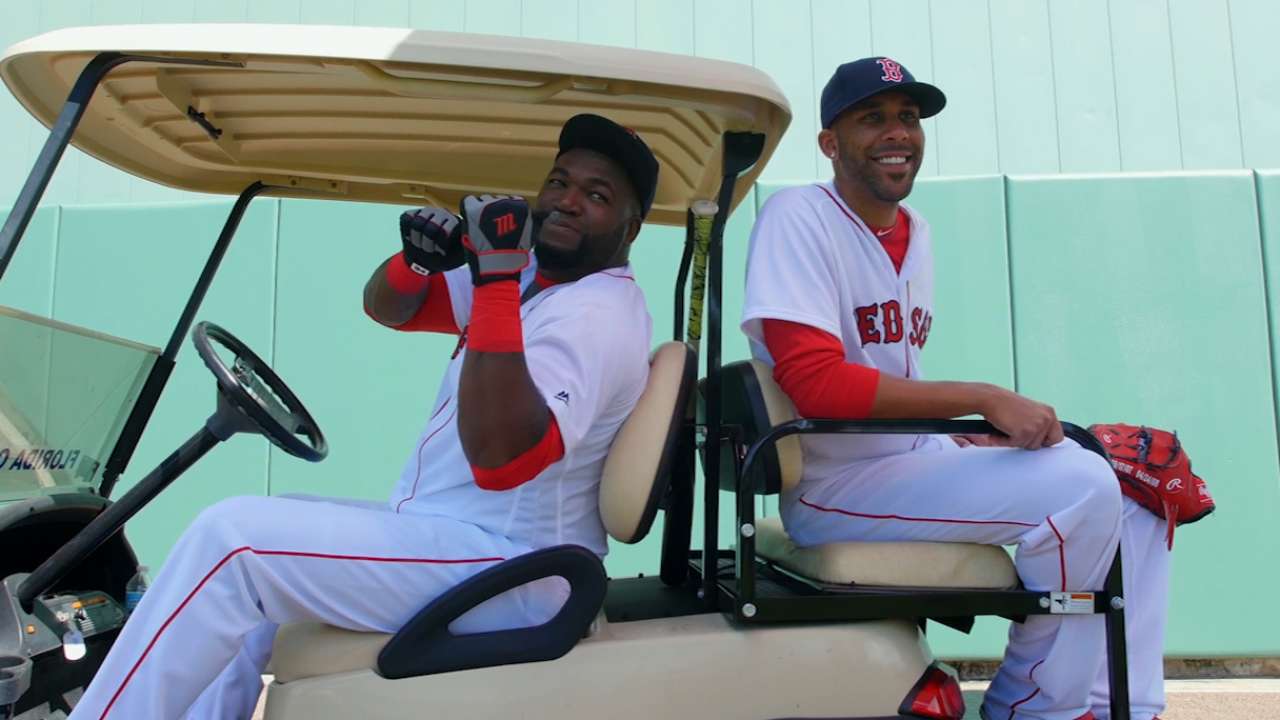 Red Sox manager John Farrell was pleased -- but not surprised -- by the way the two veterans handled what could have been an awkward situation.
"They're two pros and two extremely tough competitors. Everybody knows, when you're in a different uniform, all bets are off," said Farrell. "When you're in the same uniform, it's not surprising that David Ortiz went to David Price and broke the ice and welcomed him as he does every guy that walks in that clubhouse. The thing that we see is that when a guy walks in that clubhouse and he's in our uniform, David is the first guy to bring that guy in as family. That was not a surprise to me."
Ian Browne is a reporter for MLB.com. Read his blog, Brownie Points, follow him on Twitter @IanMBrowne and listen to his podcast. This story was not subject to the approval of Major League Baseball or its clubs.