MLB.com Columnist
Richard Justice
Manfred highlights game's advances in Arizona
Technology helping drive MLB's connection with younger audience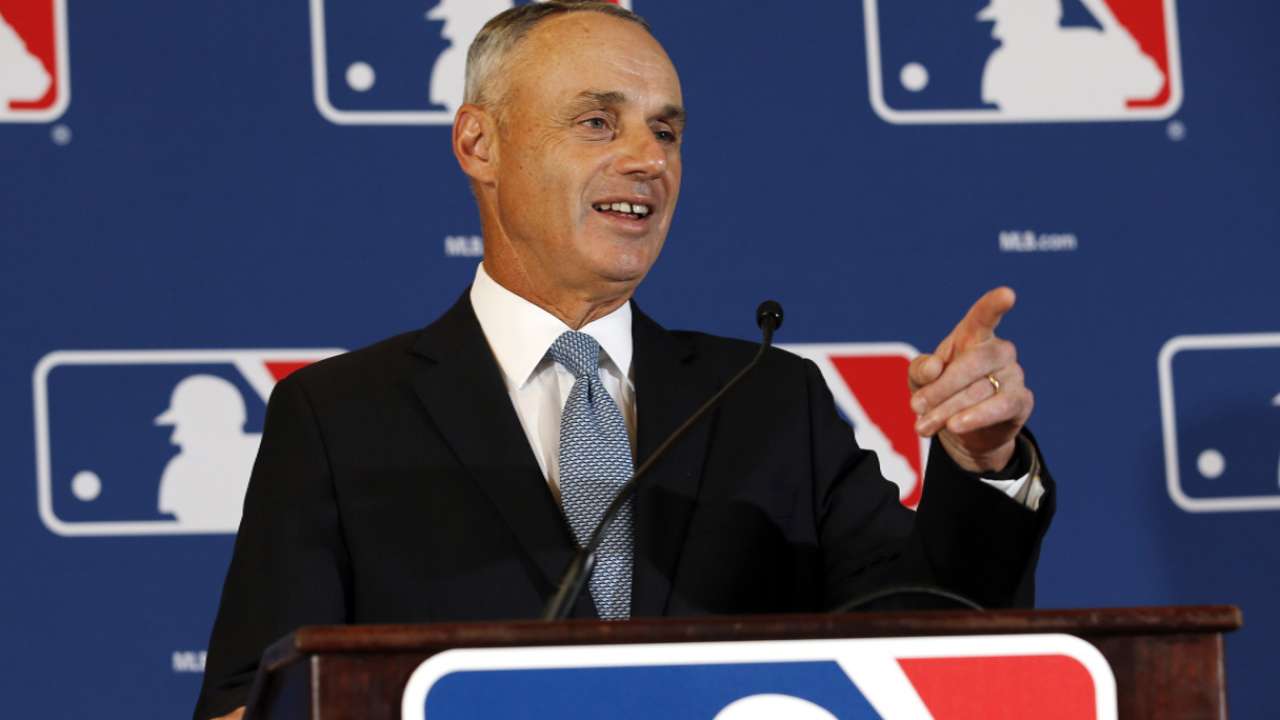 PHOENIX -- Baseball has never been this good. Isn't that the bottom line? This is the place Commissioner Rob Manfred returns to again and again as he tours Spring Training.
Apart from the dozens of day-to-day issues, there's an amazing larger story unfolding. It's not that baseball is being transformed. It's that baseball already has been transformed.
Cactus, pact? Bruce talks add to Media Day buzz
During a half-hour session with reporters on Monday at the fifth annual Cactus League Media Day, Manfred touched on his favorite broader topics. Among them:
Competitive balance
"Over the last five years, 80 percent of our teams, [24 of 30], have been in postseason play," Manfred said. "That's a great number. That's a number that compares really favorably to all other professional sports, particularly given that we still have the most difficult system for a team to qualify for the postseason."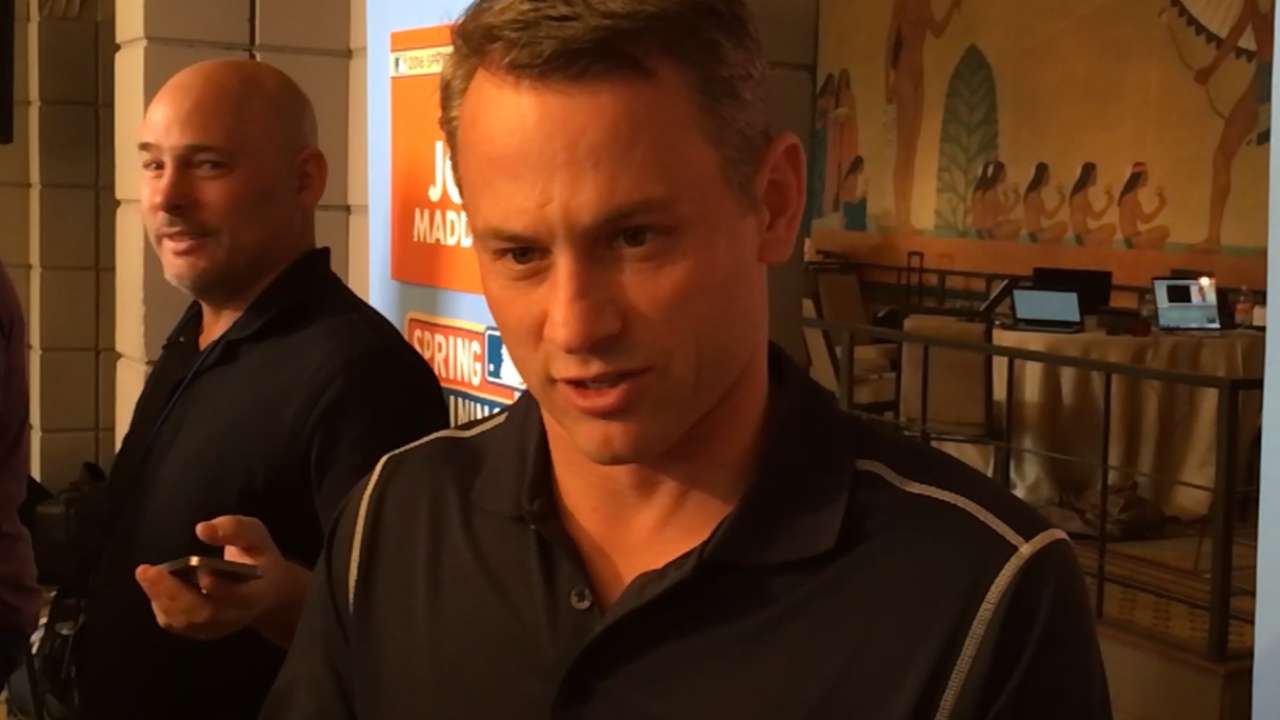 That competitive balance was reflected in the Cubs, Astros, Blue Jays and Mets returning to the postseason in 2015.
Spring Training: Cactus League | Grapefruit League | Complete coverage
And that atmosphere drove a bunch of teams to tweak or overhaul their roster this offseason. Every team sees an opportunity.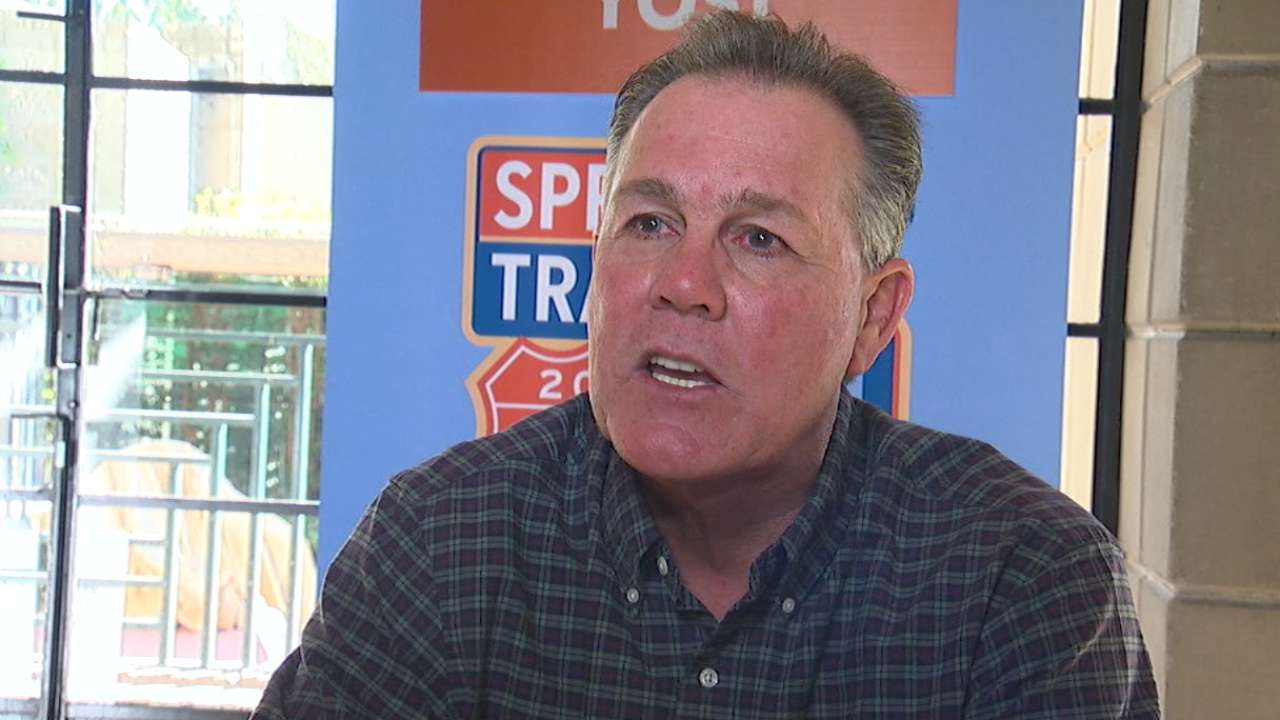 "You see in so many of our markets, people are absolutely convinced that this is the year for their team," Manfred said, "and that's a great thing for baseball."
Young stars
"Equally exciting in 2015 was the emergence of another new wave of stars -- Kris Bryant, Carlos Correa, Francisco Lindor," Manfred said. "You add them to really young players like Mike Trout, Andrew McCutchen, Clayton Kershaw and you realize that Major League Baseball today is a game that is dominated by young players.
"For us who have business responsibilities in the game, we see those young players as an opportunity to pass the game onto the next generation. We're going to work really hard during the 2016 season to make strides in that regard."
Baseball's continued embrace of technology
"We're going to do some really interesting things in the technology area with respect to fan engagement," Manfred said. "We'll have some announcements about that in just the next couple of days. I think the key for us is that technology is an important part of wooing the younger fan."
"It's why, for example, our At Bat [mobile app] audience is so much younger than our broadcast audience, and we want to continue to build on the momentum we have in the technology space."
Building a larger international presence
"Deeper and broader involvement," Manfred said. "This year will be particularly exciting for us. We're going to return to Mexico for the games involving the Padres and the Astros. We're overdue there. Mexico is a really important initiative for us, and we're very excited to be back there at the end of March.
"Although we have not yet made a formal announcement, I do believe that we are going to play in Cuba in March. As you might imagine, Cuba is complicated beyond the normal issues that we deal with in baseball because there's so many political ramifications. We really are confident that that event is going to happen, and that the Rays will be going to Cuba.
"We're excited about the idea of playing in Puerto Rico. Regular-season games [between the Pirates and Marlins] in Puerto Rico are an important step for us, and we're glad to be going back to that island this year.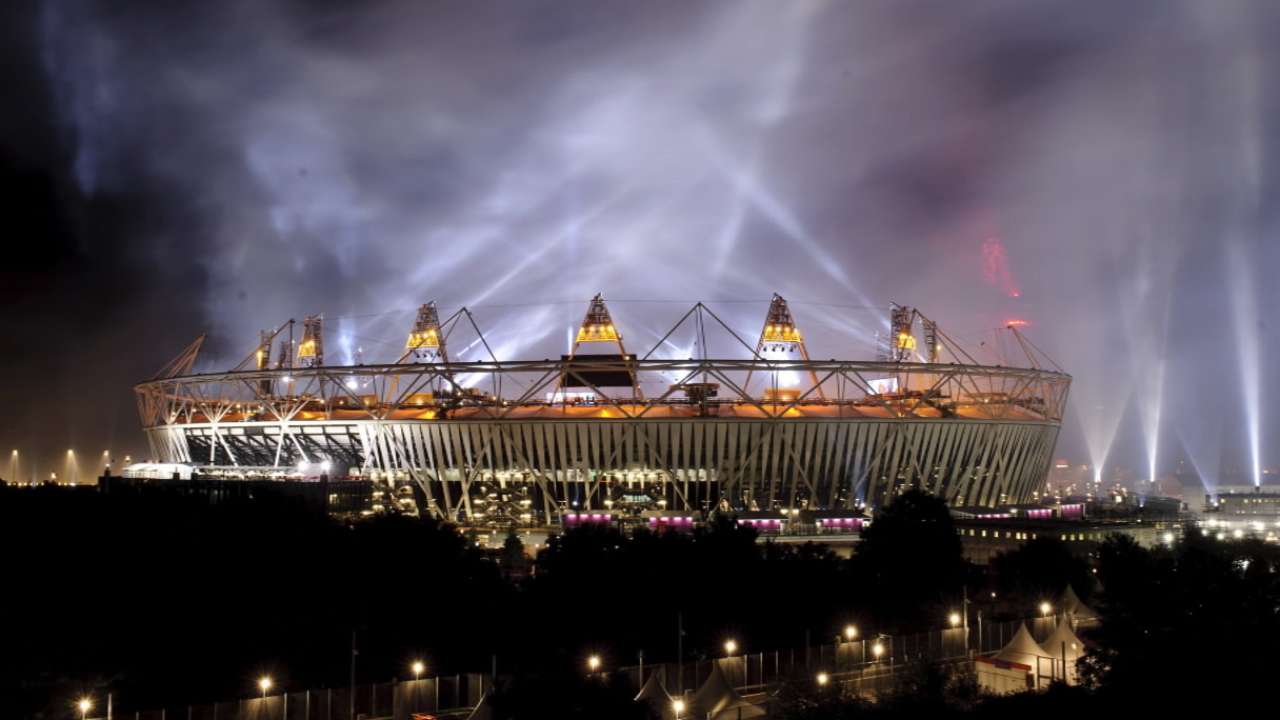 "I'm interested in both Asia and Europe. We've had kind of tradition of opening periodically in Japan. I hope we can make an arrangement whereby we will do that again and do it before too long.
"We are interested in playing somewhere in Europe -- London, in particular. That would be a little different spot in the calendar because of the weather. It's something we remain very interested in. We think it's important to bring our real product -- regular-season baseball -- to countries where it has not been seen before."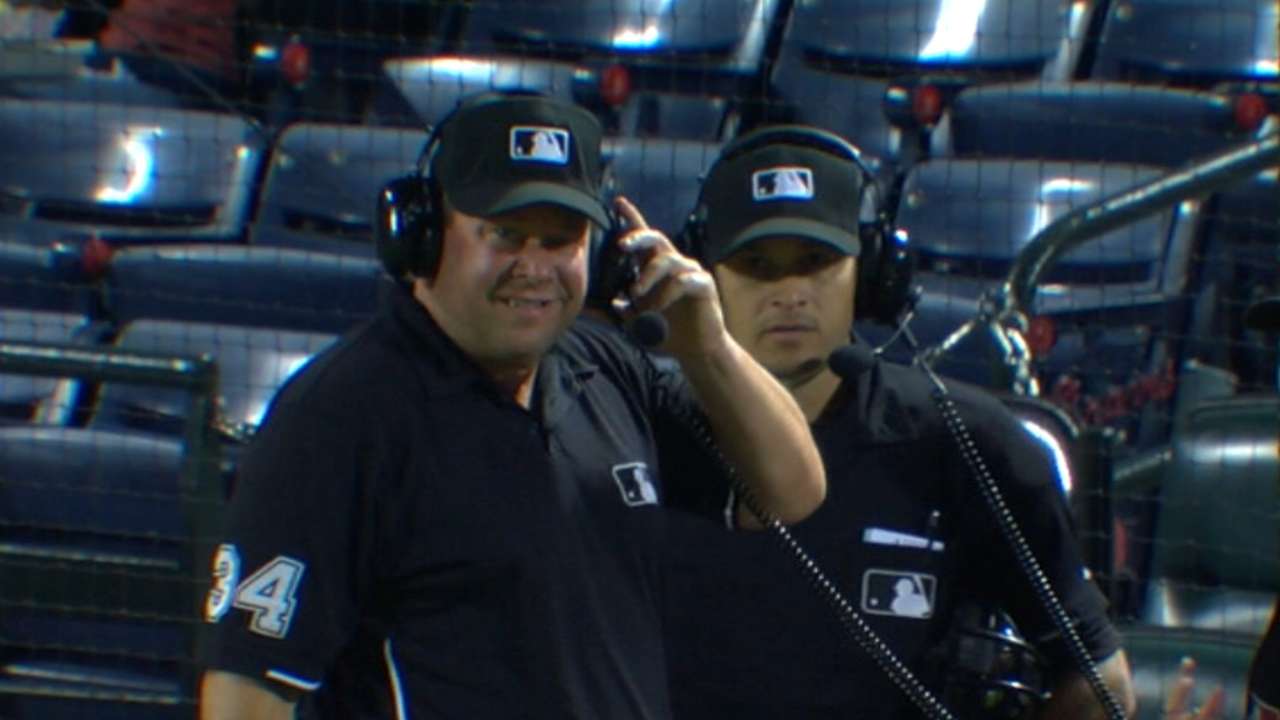 The designated hitter rule remaining as it is -- being used only in the American League
"I am a status quo guy on the DH," Manfred said. "I have always thought the debate about the DH was a healthy debate for the industry. When people talk about the game, I see that as a good thing.
"More important, since we got rid of the leagues as functioning business entities, the leagues remain really important competitive devices for us. You play within your league. You play up to the World Series. The principal differentiator between the two leagues right now is the DH. I would be really reluctant to give up that differentiator. I think it's a really interesting aspect to our game."
In-market streaming
"We are hopeful by Opening Day, we will have in-market streaming everywhere," Manfred said. "Our hope is that each one will fall a little faster as the pattern gets more and more established."
Accusations of teams playing for high Draft picks
"I do not believe that any Major League club would adopt a strategy where they would endure 90 or 100 losses in a season in the hope that they're going to get the top pick in the Draft," Manfred said. "I just don't believe that. I've never heard a single comment in my 25 years in the game from an owner or a general manager that anyone thinks that's a good strategy. I would also point out that it's by deficit a self-limiting strategy. If one club decides, 'I'm going to lose a whole bunch of games and get the first pick in the Draft,' well, they know they're getting the first pick in the Draft.
"If five clubs decide that, you may end up with the fifth or sixth pick in the Draft, which is very different from getting the first one. I believe our clubs are smarter than to pursue a strategy that is inherently self-limiting, particularly if they think other clubs are doing it. I'm not convinced that this is a problem that needs an answer."
Richard Justice is a columnist for MLB.com. Read his blog, Justice4U. This story was not subject to the approval of Major League Baseball or its clubs.