Wilson dealing with mild tendinitis in shoulder
Angels lefty undergoes MRI after feeling discomfort during bullpen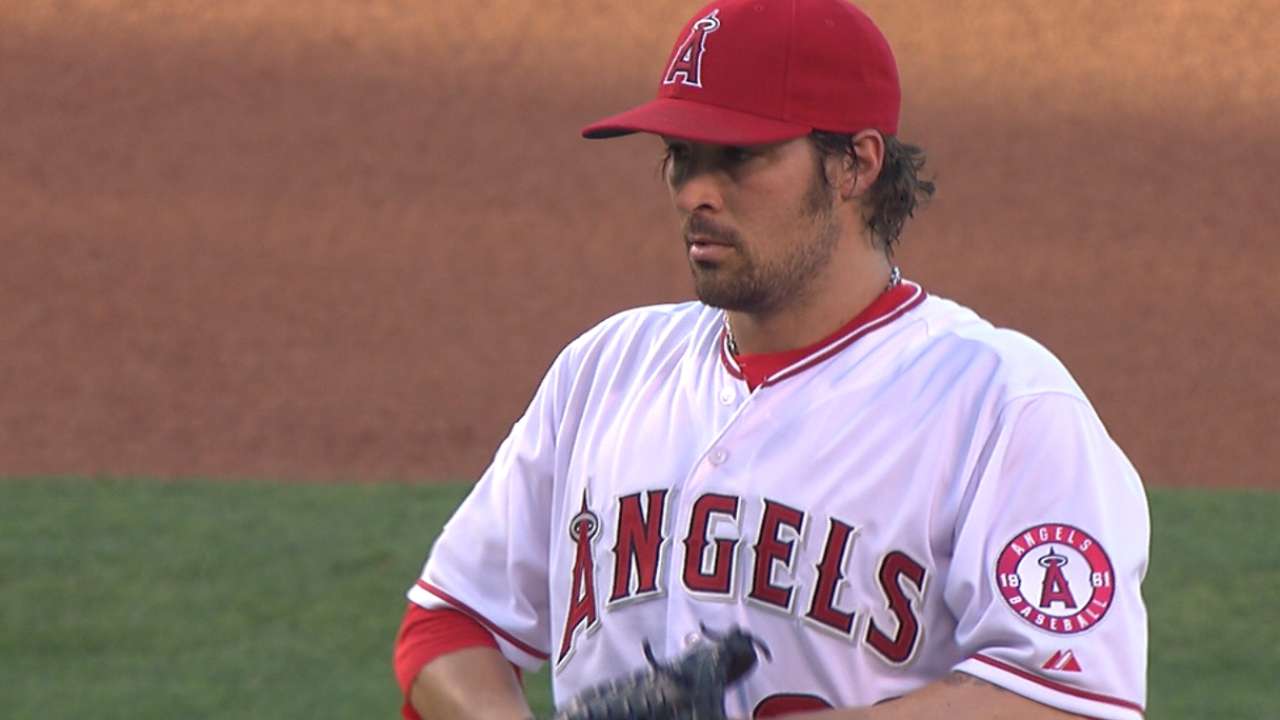 TEMPE, Ariz. -- C.J. Wilson is dealing with mild tendinitis in his left shoulder, some relatively good news for one of the Angels' most important starting pitchers. General manager Billy Eppler said he'll meet with Wilson and the medical department on Tuesday morning to decide on a timeline for the veteran left-hander.
Wilson underwent an MRI on Monday, two days after feeling discomfort in his throwing shoulder in the wake of a bullpen session. Wilson underwent surgery to clean out bone spurs and chips in his left elbow last August, but he was able to spend the winter on his normal throwing program and even got off a mound a few times before the team held its first workout on Friday.
But the Angels always assumed it would take a while for Wilson to fully get back to normal.
Spring Training: Tickets | Schedule | Complete info
"It's part of the rehab process," manager Mike Scioscia said during Media Day on Monday. "It's not just his elbow, but his arm. And right now, we're just going to go at whatever pace that his arm can go."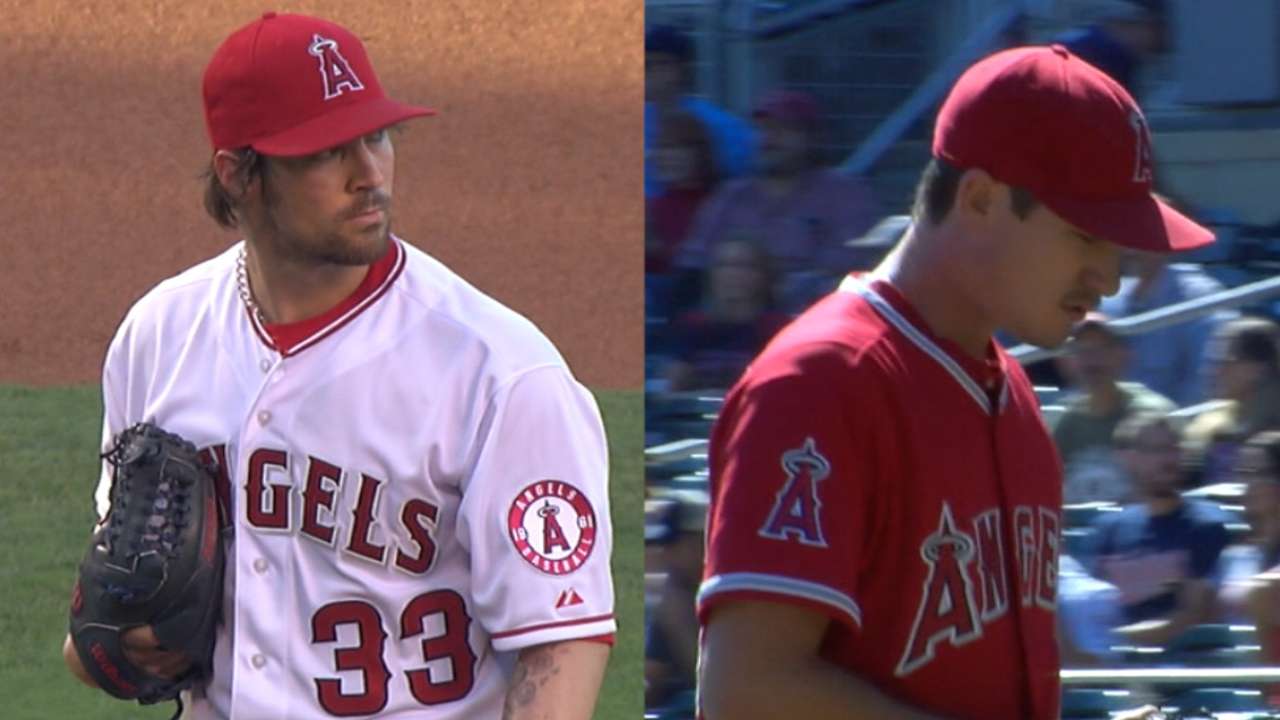 Wilson has had four elbow procedures in his professional career, undergoing Tommy John surgery in 2003 and other, less-significant elbow cleanups in '08, '12 and '15. Wilson bounced back very well after the '08 and '12 procedures, but he's 35 now, with 1,149 2/3 innings under his belt over the last six years.
Wilson has never really had a shoulder injury, however.
"When you go from not picking up a ball since [August], and then trying to get it back, there are always peripheral things we talk about," Scioscia said. "If a guy hurts his elbow, he's still got to get his shoulder in shape. It's not a normal Spring Training for him."
Worth noting
• Former Angels catcher Bengie Molina is in camp as a special guest instructor, joining his brother, Jose, who was hired as the Angels' catching coordinator over the offseason. Molina will be in camp for a few days. Scioscia believes he's "got a great baseball future."
• Most of the Angels' position players had made an appearance in camp by Monday, even though they aren't required to take their physicals until Tuesday. Mike Trout dropped in for a little while. Albert Pujols hasn't been seen yet, but will be in camp on Tuesday.
• The Angels have added former players Brendan Harris and Ben Francisco to their pro-scouting staff. Harris, a former infielder, spent 2013 with the Angels and played in the Tigers' system in 2015. Francisco, an outfielder, played briefly in Mexico last season.
• Yunesky Maya expects to be tried out as a reliever in Spring Training. The 34-year-old right-hander has been used as a long reliever and spot starter in his brief Major League career. He can opt out of his Minor League deal by June.
Alden Gonzalez is a reporter for MLB.com. Follow him on Twitter @Alden_Gonzalez and Facebook , and listen to his podcast. This story was not subject to the approval of Major League Baseball or its clubs.