Next winter's top potential free agents
Bautista could hit the open market; who might join him?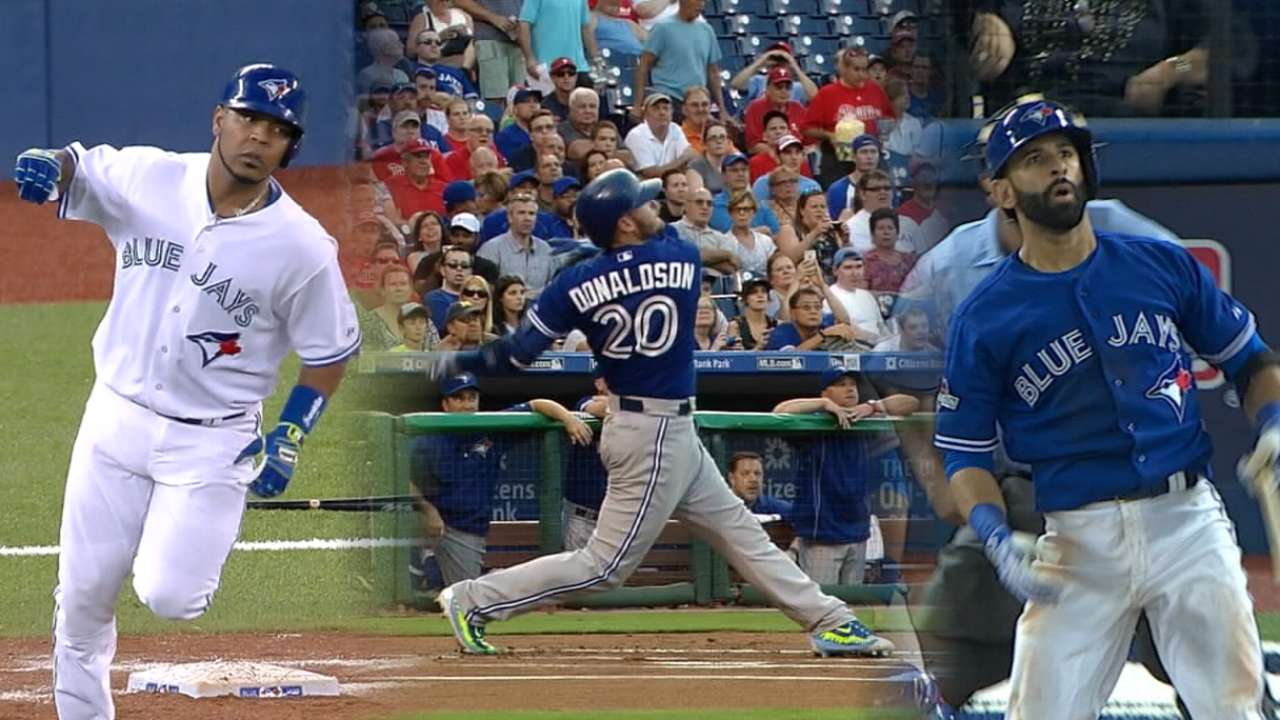 There are still a handful of prominent unsigned free agents in this year's class, but that doesn't mean it's too early to look ahead to next offseason.
The Blue Jays and Jose Bautista are already doing so. The 35-year-old right fielder is set to hit the market after the season, and he has given the club a proposal for his next contract. If Toronto won't meet his request, Bautista says he's prepared to move on.
Blue Jays close to trading for Reds' Bruce
If the Blue Jays don't sign him to an extension, Bautista figures to be one of the most sought-after free agents on the market next offseason, despite his age. He is, after all, one of the best run producers in the game, consistently among the league leaders in homers, RBIs and OPS.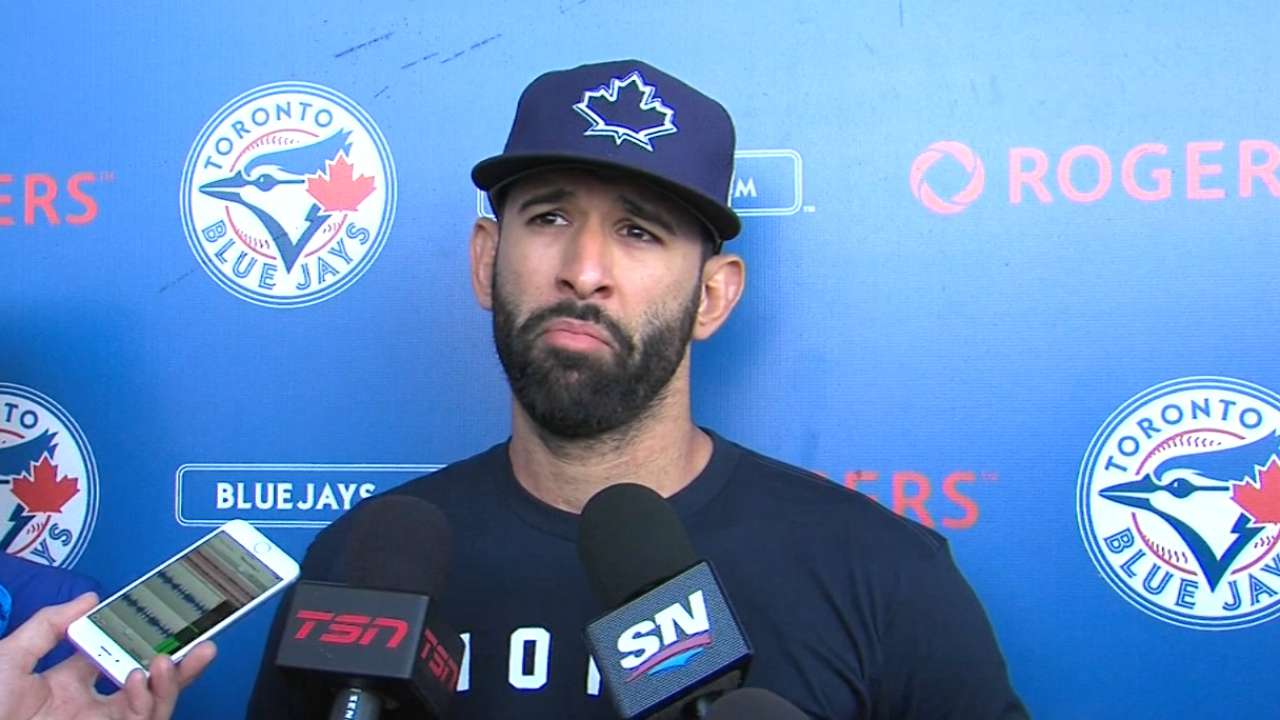 Here's a list of a few other key free agents Bautista could end up competing with on the open market next offseason:
Carlos Gomez: After consecutive All-Star appearances in 2013-14, Gomez saw his numbers take a hit in 2015 as he dealt with a hip injury. The '16 season will be critical for the 30-year-old center fielder, who will be looking to prove he's healthy and capable of returning to his status as one of the game's top center fielders.
Yoenis Cespedes: In order to become a free agent, Cespedes would have to opt out of the final two years of his contract with the Mets -- meaning he'd be turning down $48.5 million. But if he puts forth a season similar to his brilliant 2015 campaign, there's a good chance Cespedes will look to cash in next offseason, and he'd likely be the most sought-after outfielder on the market.
Stephen Strasburg: Barring something unforeseen, the 2016-17 free-agent market for starting pitchers will be thin at the top. In all likelihood, Strasburg will be the best available arm. Even though he hasn't quite lived up to the immense hype that surrounded him as the No. 1 overall pick of the 2009 Draft, he will turn 28 in July and boasts a career ERA of 3.09 with one of the game's top strikeout rates.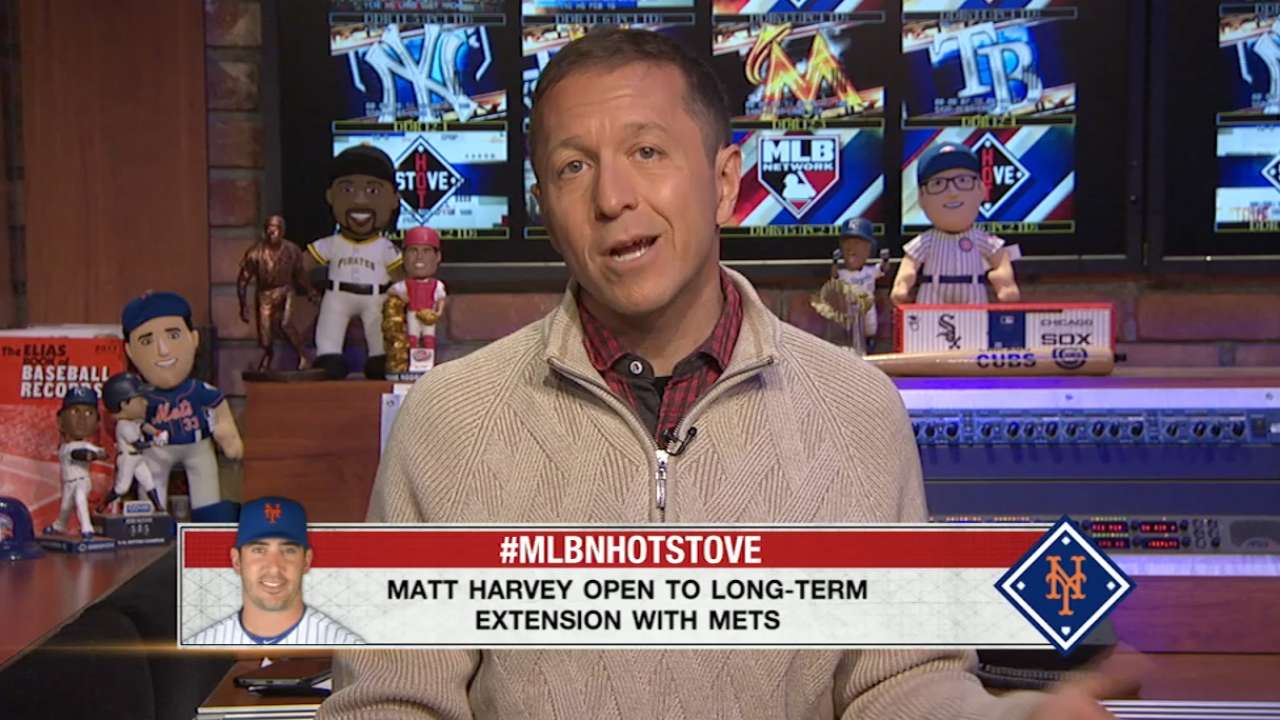 Andrew Cashner: Cashner struggled mightily in 2015, posting a 4.34 ERA -- after two seasons in which he averaged a 2.87 ERA. If he can re-establish his form from '13-14, he'll be highly coveted in a weak starting-pitching market. (It's also worth noting here that Cashner's teammate James Shields and the Dodgers' Scott Kazmir have the potential to opt out of their current deals. At this point, it's unlikely they'd do so, but that could change based on their results in '16.)
• Padres expecting career year from Cashner
Josh Reddick: After missing significant time with injuries in 2013-14, Reddick put forth a strong -- and complete -- season in '15, batting .272/.333/.449 with 20 homers. He's long been one of the game's better defensive outfielders and only just turned 29. If Reddick can avoid injury and put together similar numbers in '16, he'll be in for a nice payday next offseason.
Edwin Encarnacion: The Blue Jays could see a pair of longtime power threats in the middle of their order hit the market next offseason. Encarnacion, 33, has put together four straight seasons with at least 30 homers and an OPS above .900. Even with his declining defense, that combination of power and on-base ability is hard to find.
Colby Rasmus: By accepting a qualifying offer from the Astros, Rasmus gambled on himself in 2016. If he can build off his solid finish to last season, he'll be entering an outfield market that is much weaker than the '15-16 class, making his services more valuable.
Matt Wieters: Like Rasmus, Wieters also accepted a qualifying offer this offseason, but his situation is slightly different. Wieters has missed significant time recently because of Tommy John surgery. He'll be looking to prove his health in 2016, and if he does that, he'll be the premier catcher on the market in all likelihood.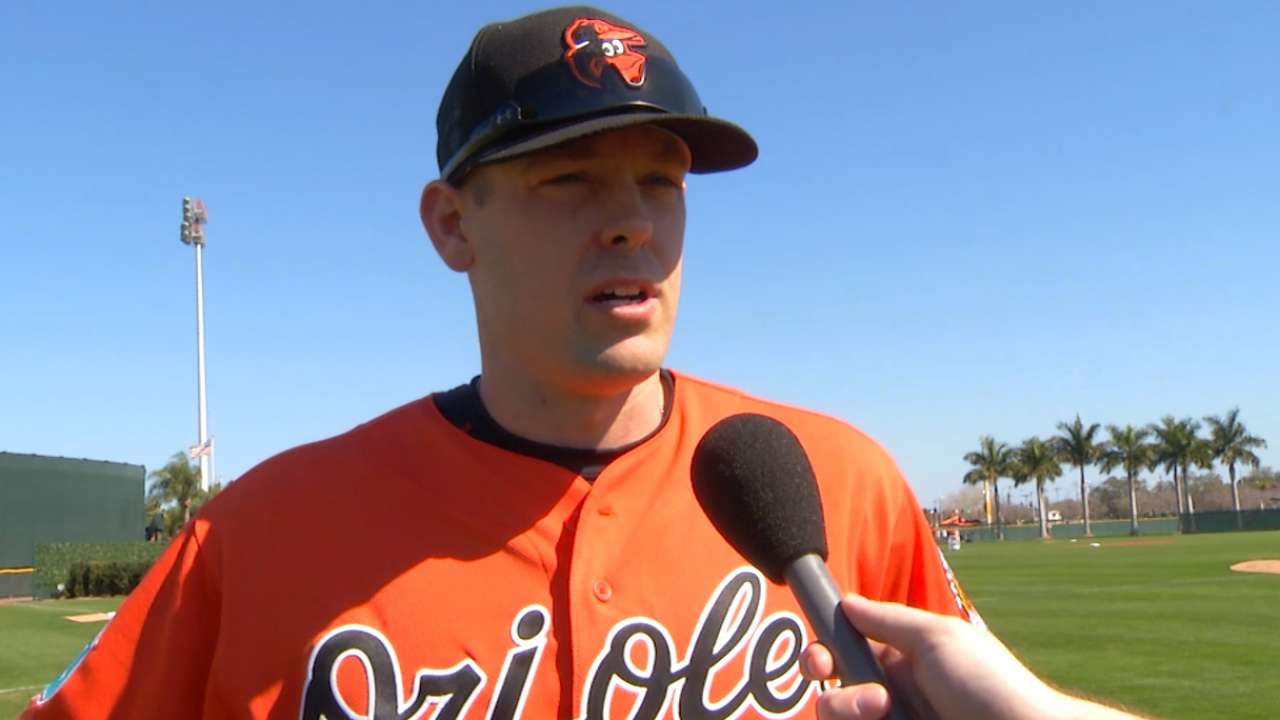 Adrian Beltre: Beltre will turn 37 in April and is in talks with the Rangers for an extension this spring. But as it currently stands, Beltre will hit the market next offseason with a declining -- but still very useful -- skill set at third base.
Aroldis Chapman, Kenley Jansen and Mark Melancon: If there's one area in which the 2016-17 free-agent class is particularly strong, it's at closer. (Or just the bullpen in general.) Brad Ziegler, Jonathan Papelbon and Drew Storen are also set to become available, but the trio of Chapman/Jansen/Melancon will grab all the headlines. And rightfully so. Take a look at their numbers over the past three seasons:
Chapman: 2.05 ERA, .159 BAA, 107 saves
Jansen: 2.32 ERA, .193 BAA, 108 saves
Melancon: 2.20 ERA, .209 BAA, 100 saves
As it stands, the 2016-17 crop of free agents will be weaker than previous classes at several key positions. Clearly, relief pitching is not one of them.
Other potential free agents next offseason: Neil Walker, Mark Trumbo, Brett Anderson, Clay Buchholz, Francisco Cervelli, Justin Turner, Mark Teixeira, Brandon Moss, Erick Aybar
AJ Cassavell is a reporter for MLB.com. Follow him on Twitter @ajcassavell. This story was not subject to the approval of Major League Baseball or its clubs.