D-backs dispel suggestion of weak farm system
Offseason acquisitions cost top prospects, but Arizona claims talent pool is deep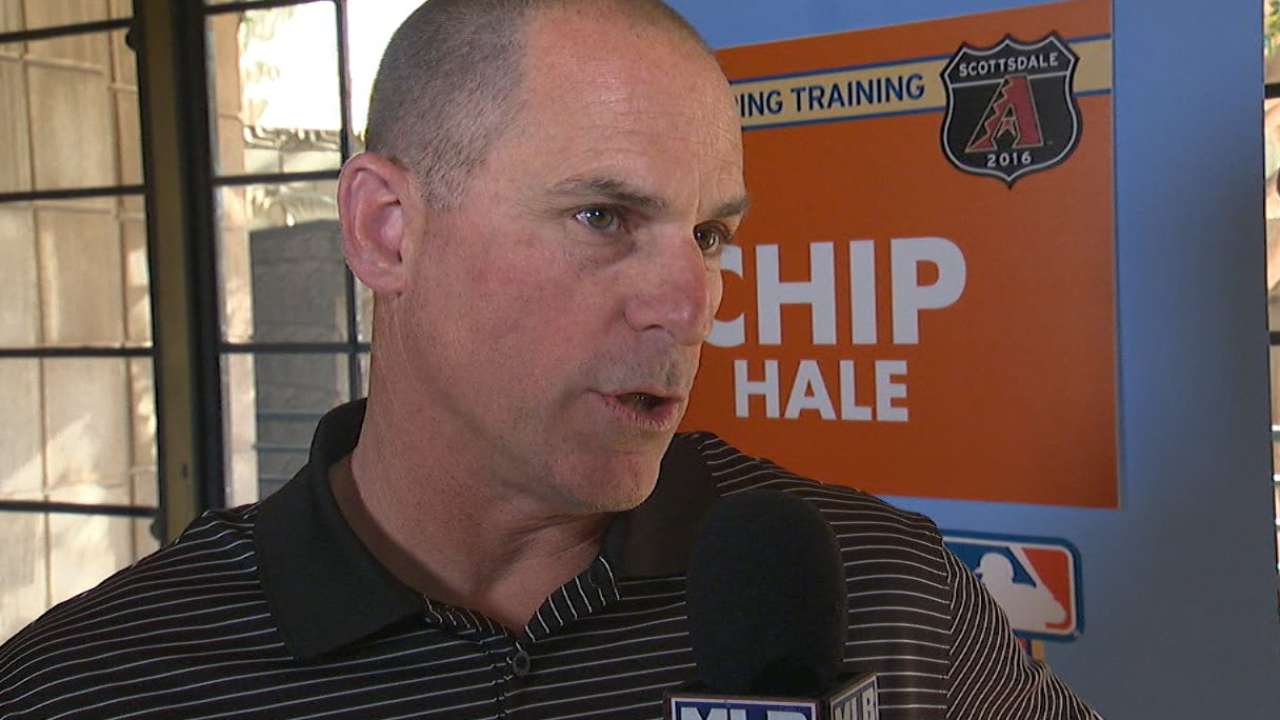 SCOTTSDALE, Ariz. -- As the signing of Zack Greinke and the acquisition of Shelby Miller suggest, there is no disputing the D-backs are doing everything they can to win in 2016.
But high-ranking team officials do dispute the popular notion that in the process of trying to win now, they've left their farm system barren or significantly hampered their future.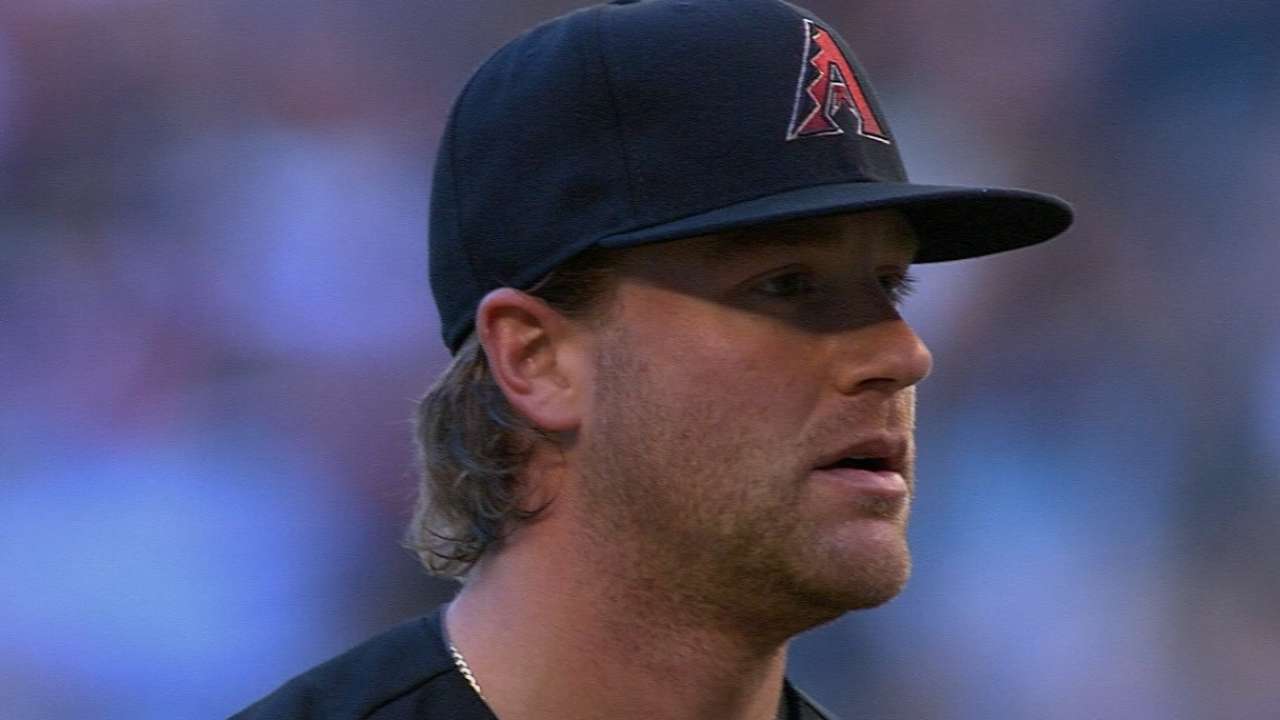 "It's not true," Arizona general manager Dave Stewart said. "Look at Robbie Ray, Rubby De La Rosa and Zack Godley," Stewart said of the trio of pitchers he acquired after taking over as GM. "All of those guys pitched in the big leagues for us last year. I've tried to do what you should do, which is build youth in your pitching so that you have these guys for a long period of time. That was my goal when I got here -- to build our system, to put players back in our system and to help the development side as much as I could."
• Hale hands rotation spot to De La Rosa
Yes, the D-backs did deal their No. 1 pick from 2014 -- right-hander Touki Touissant -- last season as well as the No. 1 overall pick in last year's Draft -- shortstop Dansby Swanson -- this past offseason, and they don't have a first-round pick this year by virtue of signing Greinke.
Still, they maintain there are plenty of prospects in the system, because they've put an emphasis on acquiring them since Stewart took over.
"If you come and look at our organization and you watch our teams play in Spring Training, you will see these players on the field and you'll be like, 'That guy's extremely interesting,'" D-backs senior vice president of baseball operations De Jon Watson said.
On the pitching side of things, former first-rounders Archie Bradley and Braden Shipley are ranked by MLB.com as the top two prospects in the system, and both are likely to be in the big leagues at some point this year.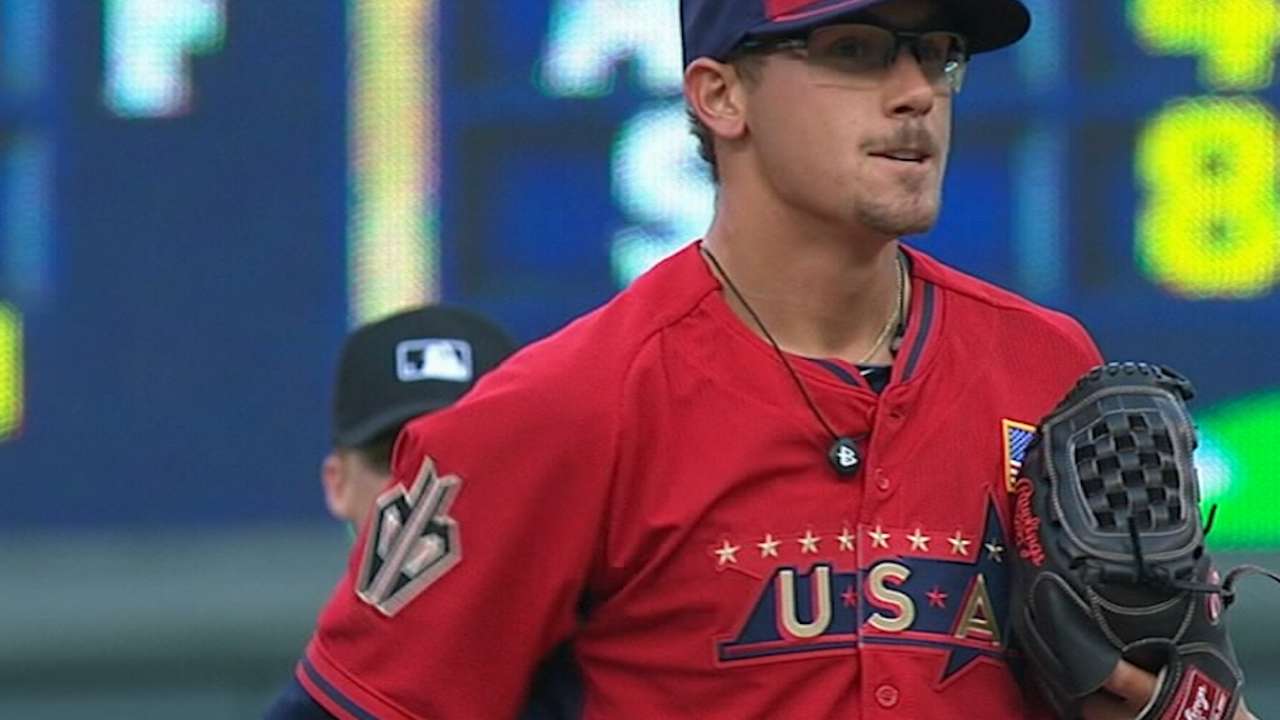 Right-hander Yoan Lopez, who was signed out of Cuba before the 2015 season, has been impressive so far in camp, and after a year to acclimate to a new culture, he has a chance to be a top-end starter. And the D-backs are high on a couple of pitchers that were taken right after Swanson last year in second-rounder Alex Young and third-rounder Taylor Clarke.
"Both have a chance to be quick movers," Watson said.
Big bullpen arms such as Jake Barrett and Ryan Burr are nearing the big leagues, and Daniel Gibson is a lefty who can hit 96 mph. Dig a little deeper and there's Anthony Banda, who put up impressive numbers in the California League after he was acquired in the Gerardo Parra deal a couple of years ago.
Others who tend to get overlooked, Watson said, are Brad Keller, Wei-Chieh Huang and especially left-hander Josh Taylor. The 22-year-old was acquired from the Phillies for future considerations last summer, and he has touched 95 mph at times. Last year in a game for Class A Kane County, he struck out 13 batters.
When it comes to position players, the D-backs have a young core already in the big leagues, with third baseman Brandon Drury pushing to make this year's club out of Spring Training and outfielder Socrates Brito doing the same. There's Peter O'Brien, whose bat likely would play in the big leagues right now if Arizona could find the right positional fit for him.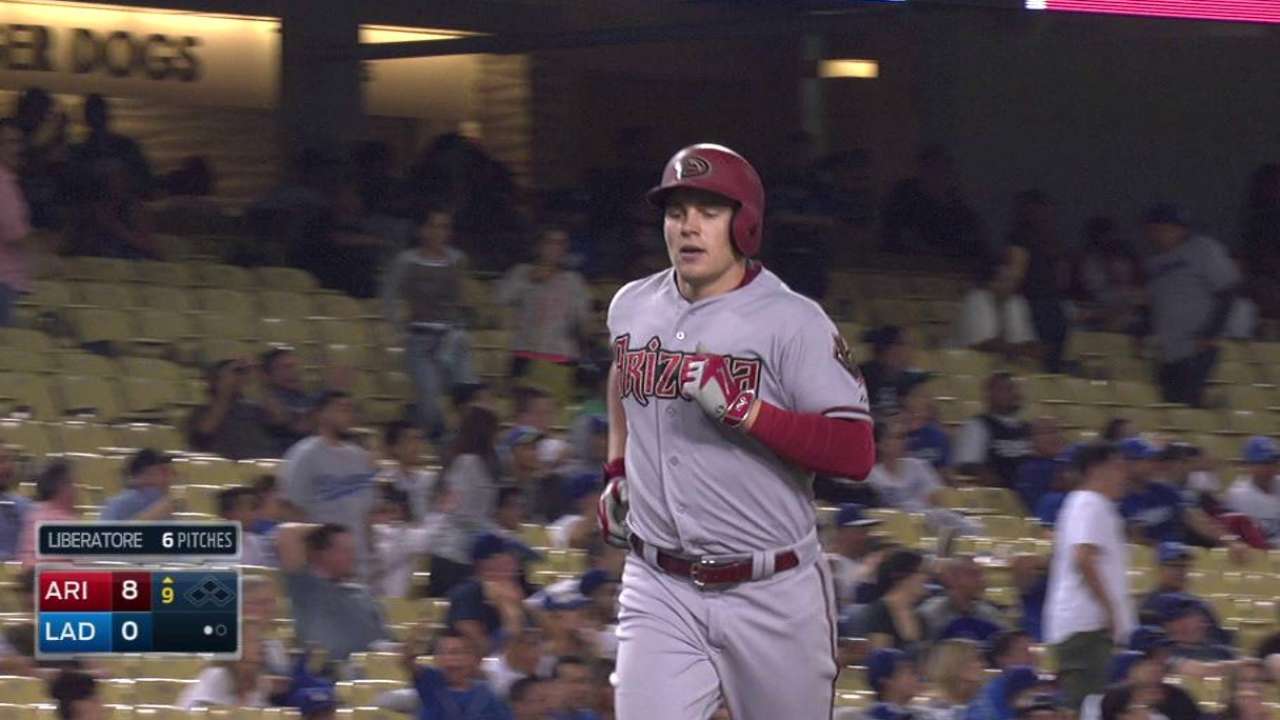 Outfielders Gabriel Guerrero -- a nephew of former big leaguer Vladimir Guerrero -- and Marcus Wilson are another pair of players the D-backs point to with pride. There's also Victor Reyes and Colin Bray.
There are lesser known positon players such as shortstop Domingo Leyba and 20-year-old infielder Henry Castillo, who could sneak up on some people.
"There are definitely pieces here that make you have hope and see the future with these kids coming up and contributing in the next year to two years," Watson said. "So I think the system is in a good place, and we're going to continue to get better with this upcoming Draft and upcoming international group."
Steve Gilbert is a reporter for MLB.com. Follow him on Twitter @SteveGilbertMLB. This story was not subject to the approval of Major League Baseball or its clubs.