Rollins not first former MVP to take Minors deal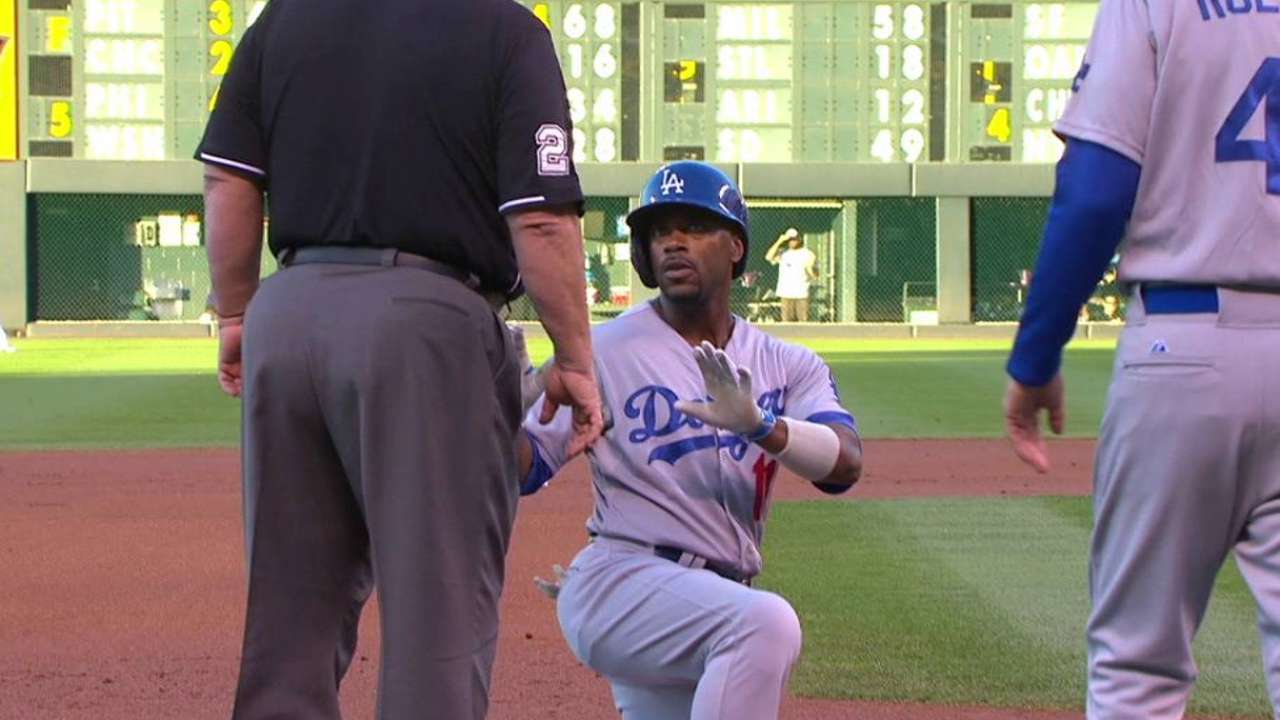 Free-agent shortstop Jimmy Rollins, who earned the 2007 National League Most Valuable Player Award with the Phillies, settled for a Minor League contract with the White Sox on Monday.
While that might have come as a surprise for some, it's actually not all that rare for a former MVP Award winner to eventually end up taking such a deal. In fact, seven other players who have captured the award since 1990 have done the same, setting aside their pride for a chance to keep their careers going.
In Rollins' case, the 37-year-old appears to have a good chance to contribute in Chicago as a utility infielder, if not a starting shortstop. As for the others, here is a quick look at how things turned out for each.
Rickey Henderson (1990 AL MVP)
The Padres (2001) and Red Sox ('02) were two of the seven teams the Hall of Famer and all-time stolen bases king suited up for over his final seven seasons. While not nearly the player he once was, Henderson still could work a walk, run and even flash some power in his later years. For San Diego, he posted a .366 on-base percentage over 123 games, hit eight homers, became the oldest player in history (42) to steal 25 bases and even picked up his 3,000th hit and set the all-time runs record. He then swiped eight more bags in 72 games for Boston the next year, with a .369 OBP. Henderson got one final big league stint with the Dodgers in '03 and was still playing in an independent league in '05, at age 46.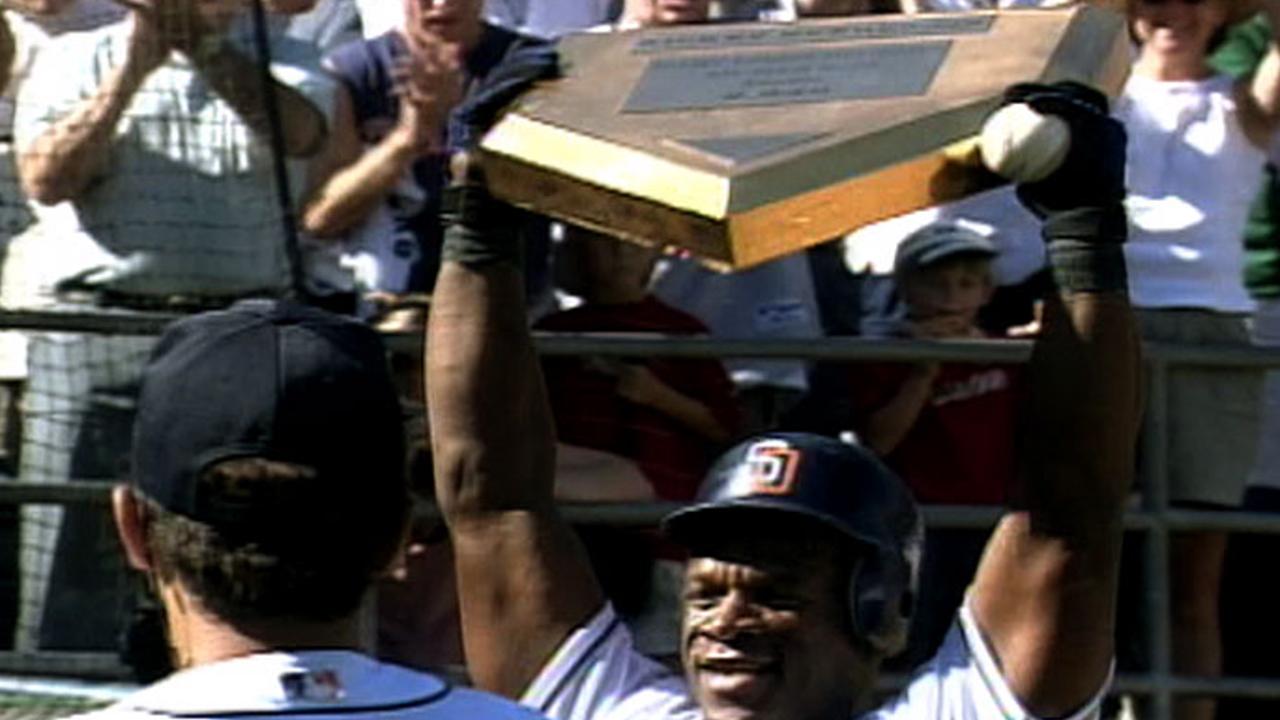 Terry Pendleton (1991 NL MVP)
The switch-hitting third baseman won the batting title for the Braves in 1991 and hit .311 the next season but began his decline afterward. After appearing in the 1996 World Series for Atlanta, he signed Minor League deals with the Reds and Royals in '97 and '98, batting a combined .254/.306/.343 with four homers over 129 games.
Juan Gonzalez (1996 and '98 AL MVP)
The only two-time winner on this list, Gonzalez struggled to stay healthy in his 30s, last playing more than 82 games in 2001. From '05-08, he signed a Minor League deal three times but wound up with one Major League at-bat to show for it. In '05, Gonzalez aggravated a hamstring injury running out a ground ball in the first inning of his first game with the Indians and never returned. He agreed to deals with the Red Sox in '06 and the Cardinals in '08, but he didn't end up playing for either organization. Instead, his final professional action came with the '06 Long Island Ducks of the independent Atlantic League.
Sammy Sosa (1998 NL MVP)
After an unproductive 2005 season in Baltimore, Sosa sat out the following year. He then reached a deal to return to the Rangers, the team that originally signed him out of the Dominican Republic in 1985 before trading the 20-year-old rookie to the White Sox in '89. At age 38 in 2007, Sosa bounced back with a .252/.311/.468 line and 21 homers in 114 games, clearing the 600-homer mark to finish at 609. However, as a designated hitter in a strong offensive environment, he was credited with only 0.1 WAR.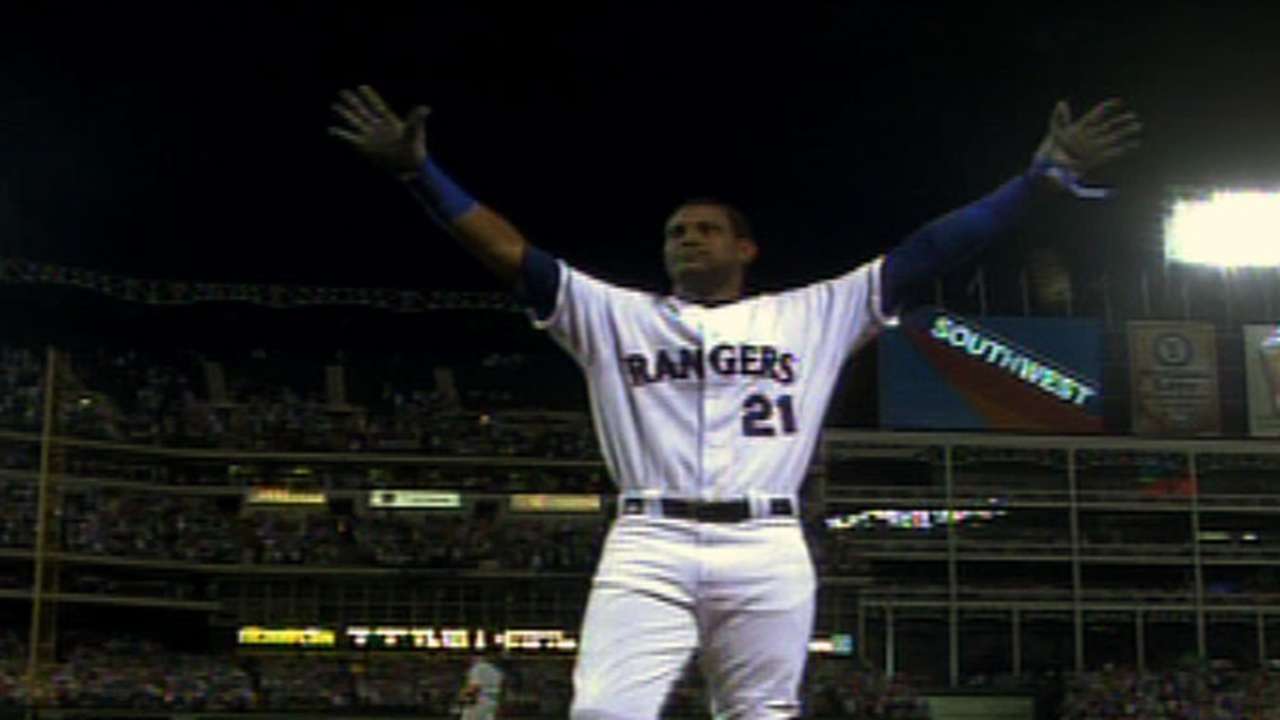 Jason Giambi (2000 AL MVP)
The longtime A's and Yankees slugger is the king of this list, having signed Minor League deals with the Rockies in August 2009 and again in '11, then the Indians before the '13 and '14 seasons. Giambi's best results came in '11, when he hit .260/.355/.603 with 13 homers, 32 RBIs and 1.1 WAR despite starting only 28 games. After one more year in Colorado, he posted just a .622 OPS for Cleveland in 2013-14 (at ages 42-43), pushing his career homer total to 440.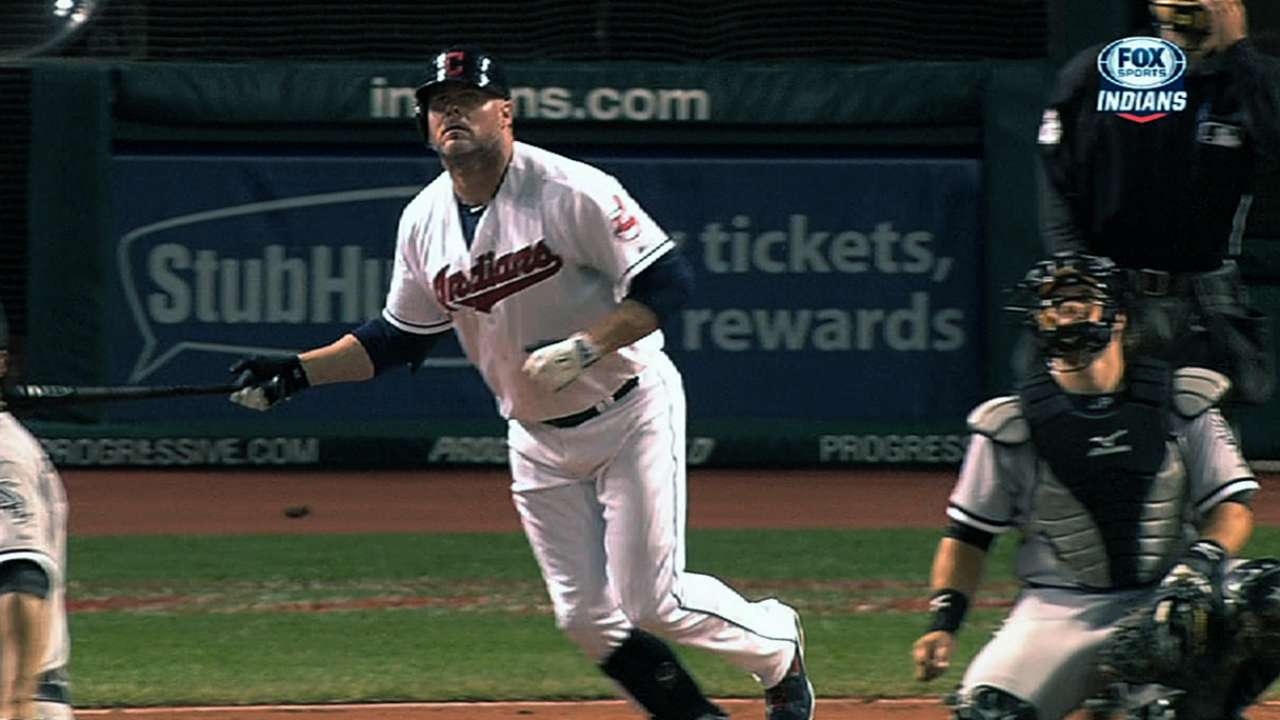 Miguel Tejada (2002 AL MVP)
Tejada signed a Minor League deal with three clubs over three consecutive seasons, joining the Orioles in 2012, the Royals in '13 and the Marlins in '14. He only made it to the big leagues with Kansas City, playing mostly second and third base over 53 games and batting .288/.317/.378 with three home runs and 20 RBIs. Though he hasn't suited up in MLB since that August, he was still chugging along at age 41 in '15, playing 105 games in the Mexican League -- and batting .324 -- and then six more in the Dominican Winter League.
Vladimir Guerrero (2004 AL MVP)
Vlad spent 2011 with the Orioles, then signed with the Jays the following May, playing four games at Class A Advanced Dunedin and eight at Triple-A Las Vegas. After going 4-for-5 with a triple on June 11, Guerrero asked for and was granted his release when Toronto elected not to promote him to the Majors. He hoped to catch on with another team but never did, leaving the nine-time All-Star with 449 career homers. The silver lining? Guerrero will become eligible for the Hall of Fame on the next ballot.
Andrew Simon is a reporter for MLB.com. Follow him on Twitter @AndrewSimonMLB. This story was not subject to the approval of Major League Baseball or its clubs.