Stanton swings, Jose throws ahead of first workout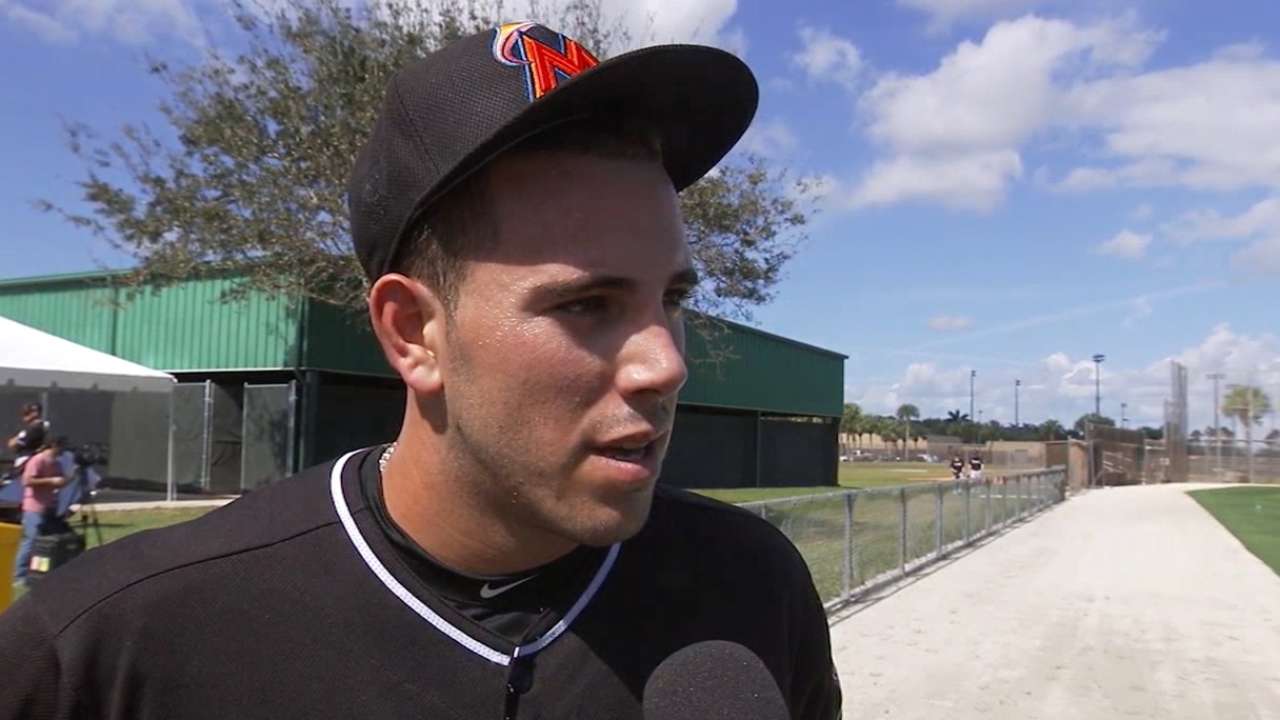 JUPITER, Fla. -- The Marlins will have their first full-squad Spring Training workout Tuesday, but some of the regular position players already have shown up to camp at the Roger Dean Stadium complex, including Giancarlo Stanton, who spent some time in the batting cages Monday while pitchers and catchers went through drills on the back fields.
Staff ace Jose Fernandez threw off a mound with a handful of other pitchers during the morning workout. The talented right-hander returned from Tommy John surgery last July and made 11 starts, posting a 2.92 ERA, and there is a distinct possibility that a ceiling on his innings this season will be established before the team breaks camp this spring.
Spring Training: Schedule | Tickets | More info
"Before we leave [Jupiter], we want to put a plan together," Marlins manager Don Mattingly said Monday. "Main thing for us is that we walk out of Spring Training all on the same page. Jose's competitive and he likes to be out there [on the mound], but we don't want to get midway through the season or late in the season and have to talk about what we're trying to do. We'll know what we're doing when we leave here."
All players will undergo physicals Tuesday morning and then have the team's first full-squad practice in the afternoon.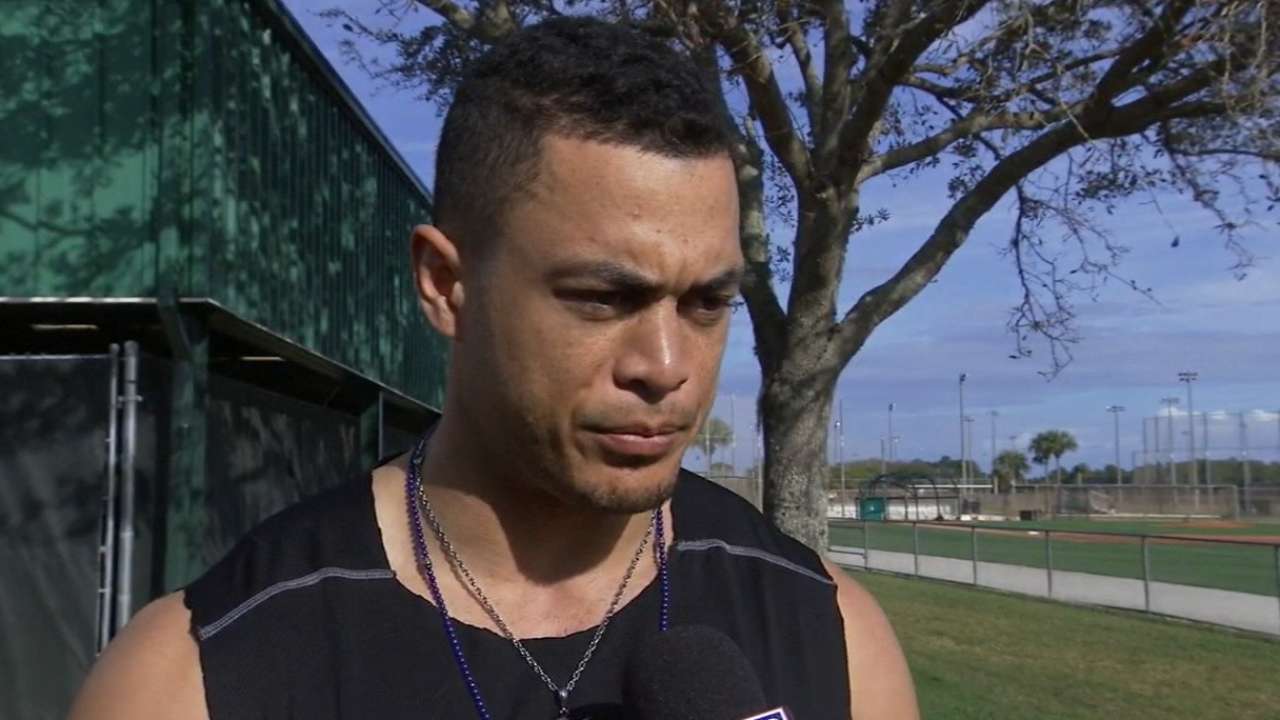 "This is about preparing and getting ready for the season right now," Mattingly said of the full-fledged practices that begin Tuesday. "We can't win any games in the next month or six weeks, so we have to use this time to prepare and talk about the details of playing the game."
Steve Dorsey is a contributor to MLB.com. This story was not subject to the approval of Major League Baseball or its clubs.