Second base, last two rotation spots up for grabs
Infante and Colon competing; several hurlers in running at KC's camp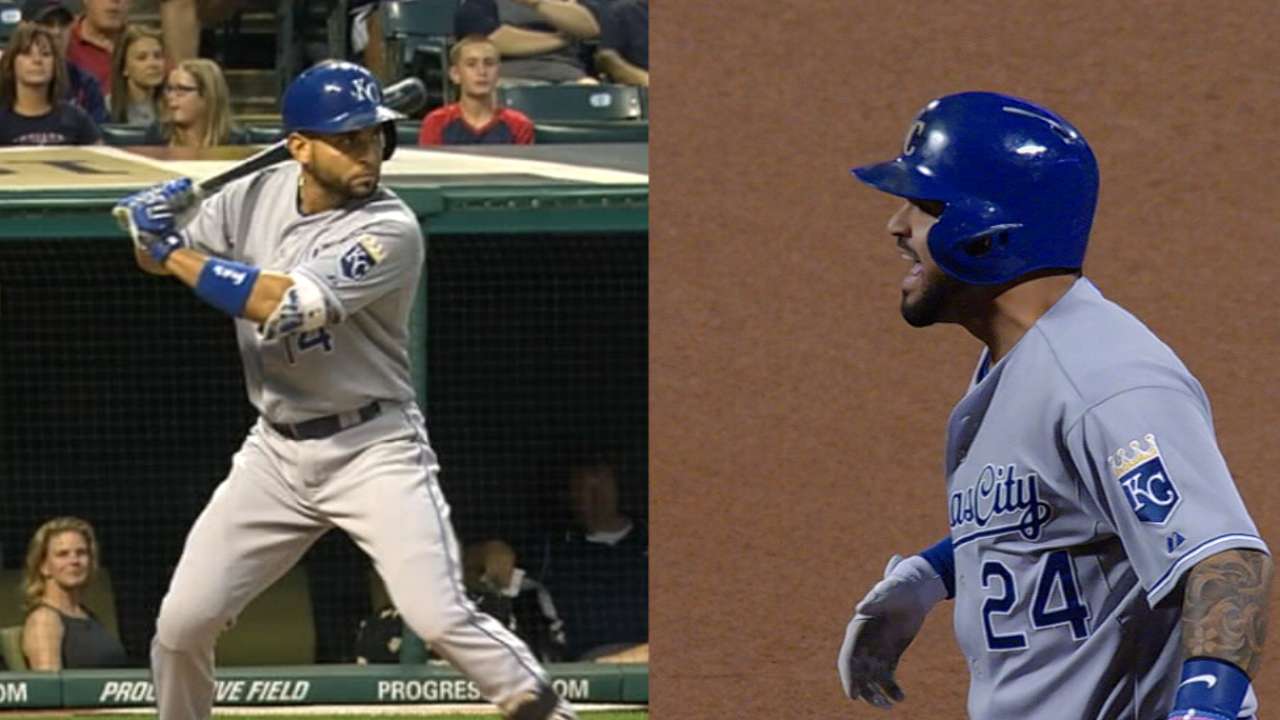 SURPRISE, Ariz. -- The Royals came into camp with two main questions: Who will be their second baseman, and which two pitchers will claim the final spots in the rotation?
"That's what Spring Training is for," manager Ned Yost said. "We sort through this stuff. And you keep an open mind."
• Royals' Spring Training info
The Royals have opened up the competition at second base between incumbent Omar Infante, who is still owed $17.75 million on his contract through 2017, and Christian Colon, a former first-round pick who was one of the heroes of Game 5 of the World Series.
While Yost has been a fan of Infante's defense, the Royals won't tolerate another down season offensively.
"Infante's defense last year was just short of spectacular," Yost said.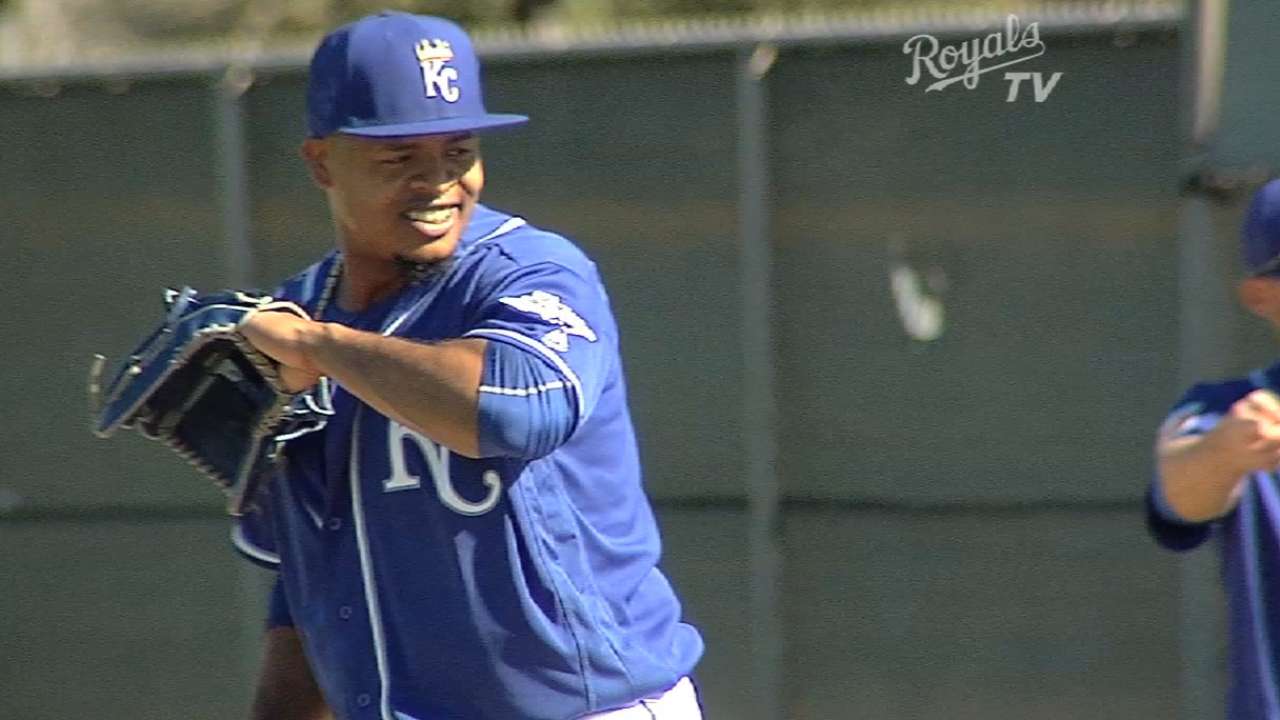 But Infante produced a .552 OPS last season.
"I do know that two years ago he had a career-high 66 RBIs for us," Yost said. "We know that's in his reach."
Infante, too, believes he can bounce back, especially after having surgery last November to shave down a nagging bone spur in his right elbow. The surgery has allowed Infante to resume weightlifting again, something he had to abandon for the past three seasons.
"I feel more powerful now," he said.
Colon has shown he can handle big league pitching over his brief two-year stint -- a .743 OPS in 64 games.
"The main thing is," general manager Dayton Moore said, "is we need to play our best players. That's what it comes down to."
The other main question in camp is which players grab the final two rotation spots behind Yordano Ventura, Edinson Volquez and Ian Kennedy. There is a host of candidates, from Kris Medlen to Chris Young to Danny Duffy to Dillon Gee and others.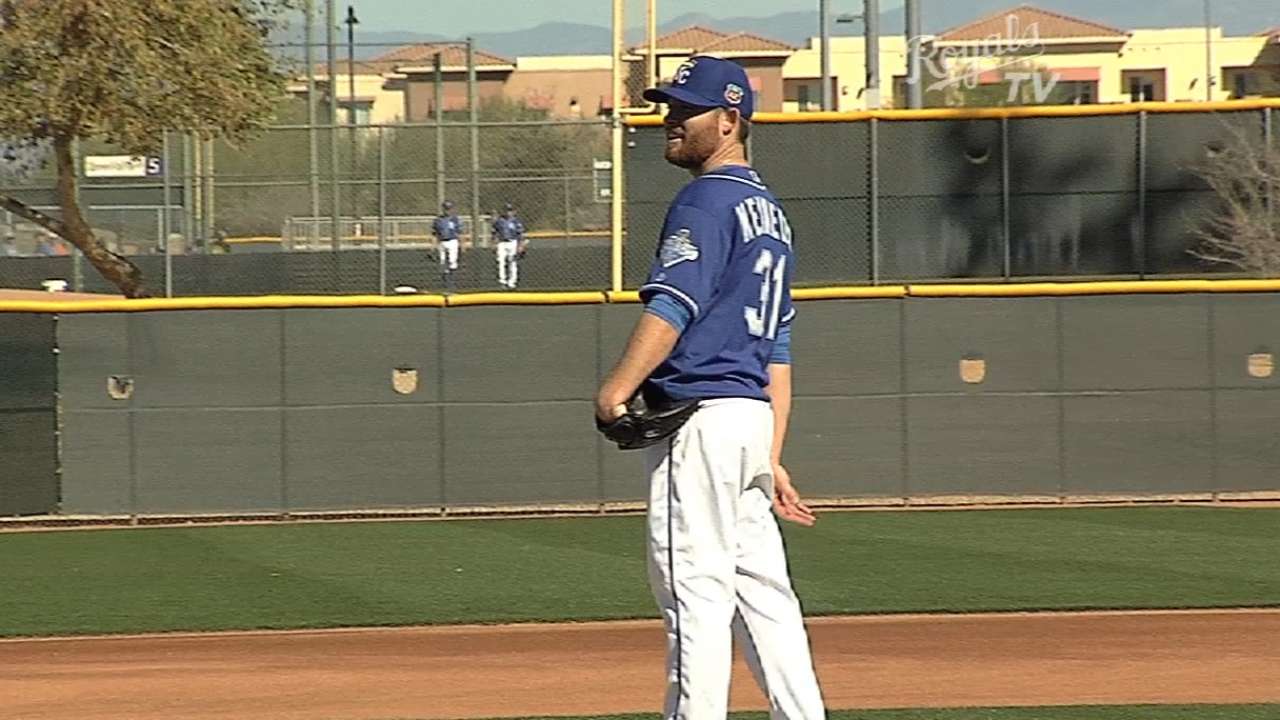 "At some point in the season," Moore said, "you're going to use all of them. That's just the way it happens. That is why you need the depth."
The two candidates for the rotation who don't grab spots likely will transition to the bullpen to join the big four -- Wade Davis, Luke Hochevar, Kelvin Herrera and Joakim Soria. That leaves just one or possibly two open spots on the staff.
And again, camp is loaded with candidates for the final spot or two -- Brian Flynn, Brian Duensing, Ross Ohlendorf, Miguel Almonte, Chien-Ming Wang, Peter Moylan and others.
"It'll all sort itself out," Yost said. "That's why we're here."
Jeffrey Flanagan is a reporter for MLB.com. Follow him on Twitter at @FlannyMLB. This story was not subject to the approval of Major League Baseball or its clubs.