Aware of milestone, Mattingly won't overuse Ichiro
Manager: outfielder, 42, will get chances off the bench to reach 3,000 hits, but winning comes first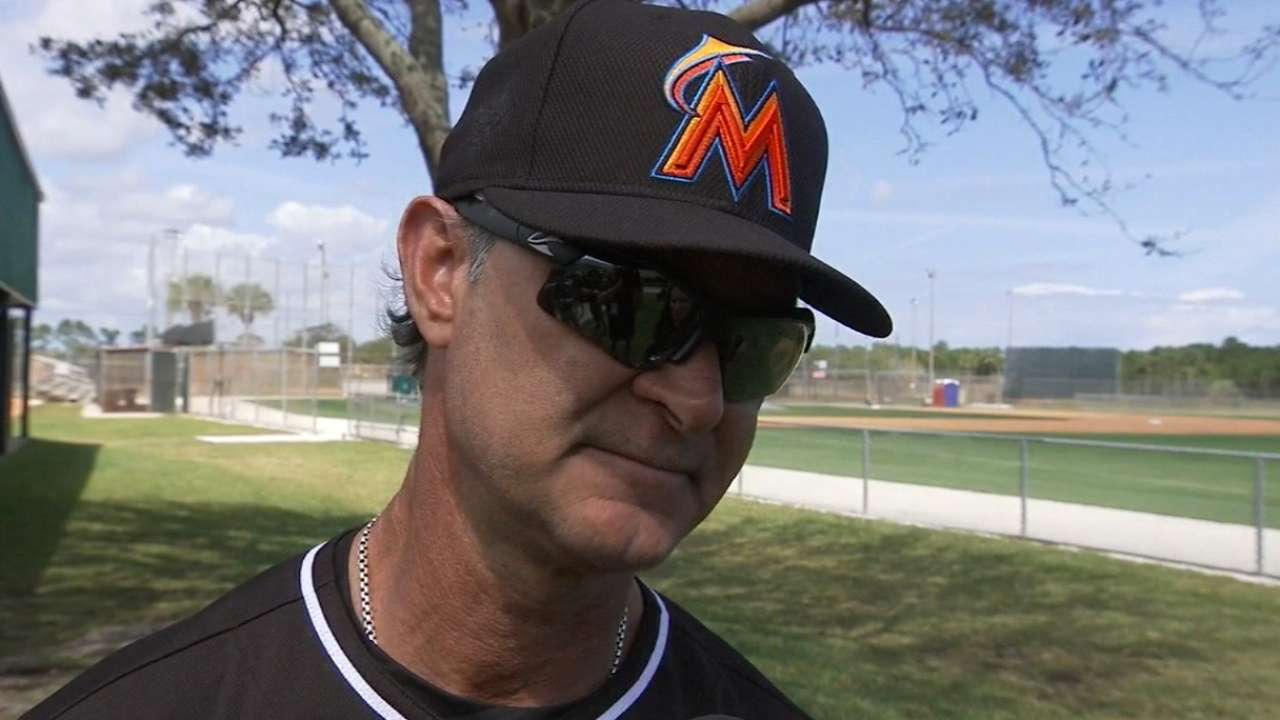 JUPITER, Fla. -- Marlins manager Don Mattingly long has been a fan of Ichiro Suzuki, who enters the 2016 season, his second in Miami, needing 65 hits to reach 3,000 for his Major League career.
Mattingly looks forward to seeing the 42-year-old outfielder reach that milestone, but he hinted Monday at Marlins camp that Ichiro likely won't play as much as last season, when he had a career-low .229 batting average over 398 at-bats.
Spring Training: Schedule | Tickets | More info
"I think he probably played more games last year than he needed to play," Mattingly said. "If we get to that situation, we're probably not in a very good situation injury-wise. [We'll] try to not necessarily limit his playing time, but make sure that we're not overusing him."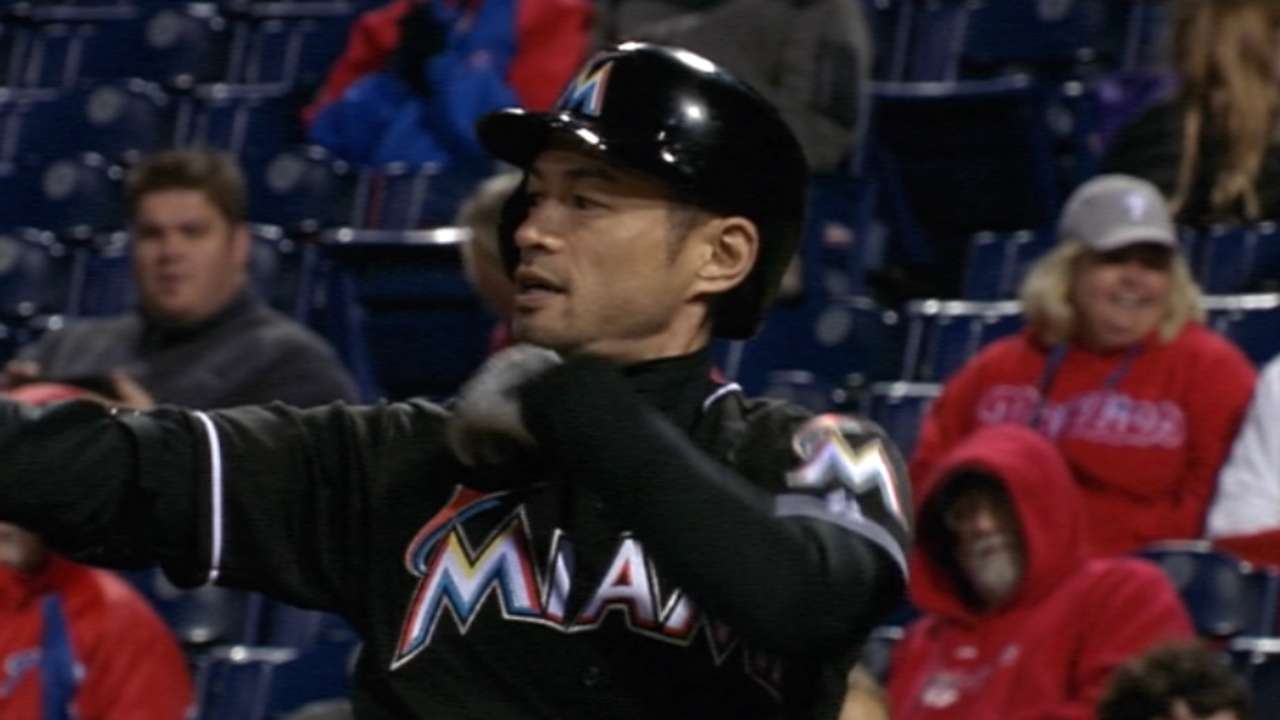 Mattingly said that Ichiro definitely will be part of the mix as a multi-use player off the bench.
"He's a guy that can fill any hole in any role in the outfield," Mattingly said. "He brings a lot to our club as far as a guy being a professional and how you go about your work and how you get yourself ready to play. He's an important part of our club."
Mattingly said he's looking forward to being around Ichiro after having admired him for so many years.
"He was so much fun to watch early on," Mattingly said. "He's more like an artist. You hear about his workout regimen. It's kind of legendary. He's fun to watch because he drives you crazy from the other side. When he's throwing those hits out there, it just drives you nuts."
Ichiro had 91 hits last season, the fewest of any year during his illustrious 15-year career in Major League Baseball. Mattingly has no doubts that Ichiro will reach the 3,000-hits milestone, and that it likely could happen this season, but that will take a backseat to winning games.
Mattingly said that the plan will be to give Ichiro advance notice, if possible, of what's going to be expected of him and when he can expect to be called upon to play so he can prepare himself.
"I think I read something that Ichiro is playing another five years, so he's going to get [3,000 hits]," Mattingly said. "We're here to win and we've got to try to play the guys who put us in the best position to win."
Steve Dorsey is a contributor to MLB.com. This story was not subject to the approval of Major League Baseball or its clubs.