McCutchen a fan of three-game Wild Card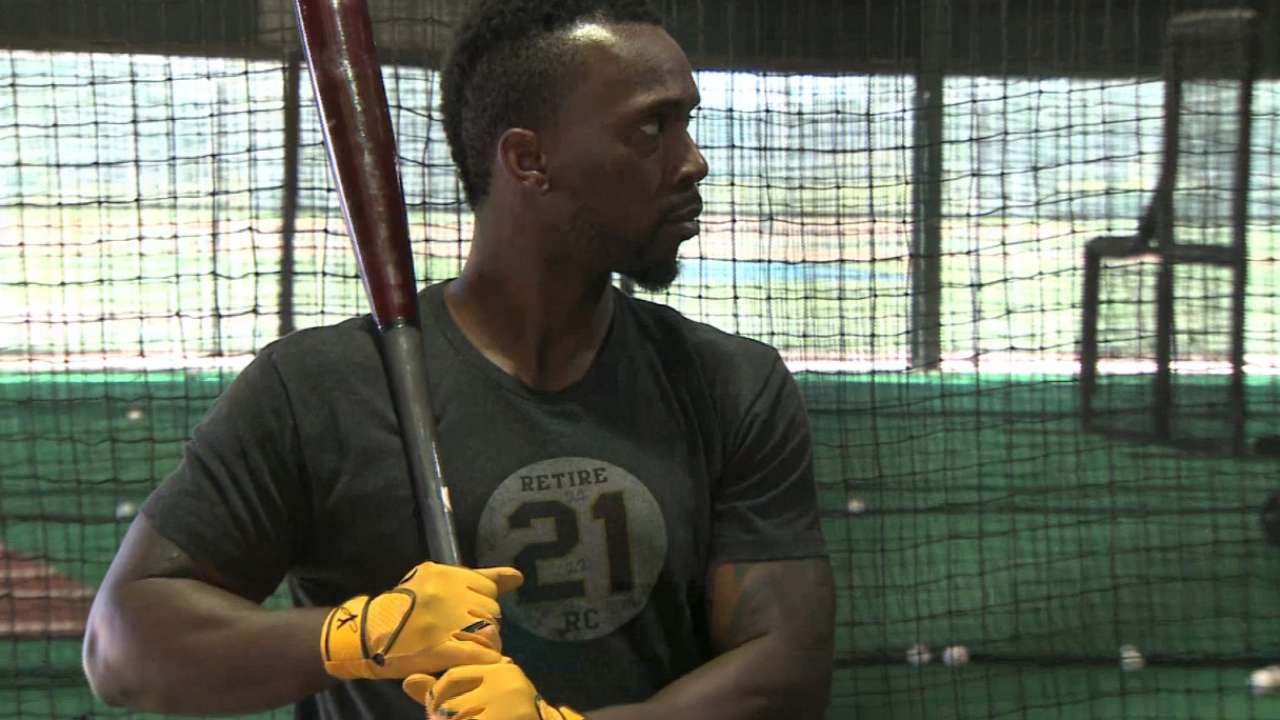 BRADENTON, Fla. -- One way or another, Andrew McCutchen would like to avoid another winner-take-all Wild Card Game.
On the eve of the Pirates' first full-squad workout, McCutchen held court with the media on Monday afternoon, sharing his thoughts on the current Wild Card Game format -- and his hope that Pittsburgh can win the National League Central, bypassing the one-game postseason format entirely.
"That's what it's all about, avoid the Wild Card and just try to win the division," McCutchen said. "That's the key. Three years running now having to do that. It'd be great to just win a division and not even have to worry about it."
• Spring Training: Schedule | Tickets | Complete info
After winning the NL Wild Card Game in 2013, the Pirates lost each of the past two to an untouchable ace, running into the Giants' Madison Bumgarner in 2014 and the Cubs' Jake Arrieta last year. For that reason, McCutchen is on board with an expanded Wild Card series.
"Baseball's built for a series more than one game," McCutchen said. "I'd be for it if they did it. It would give both teams a better opportunity to win. It's one game, so what pitcher's on that day? Who has their stuff? Pitching and defense is going to win the game over offense ... and of course last year, Arrieta was in his own league.
"He had the upper hand with that, and that's the way it went. If they ever went to three games, I think that would make it a little bit more even."
McCutchen is one of the game's brightest stars and among its biggest fans, so he watched the rest of the postseason even while the sting of Pittsburgh's quick exit lingered for the entire month of October. He saw the Cubs advance past the Cardinals in the NL Division Series and fall a step short of the World Series, wondering what might have been if the Pirates hadn't lost to Arrieta, 4-0, at PNC Park.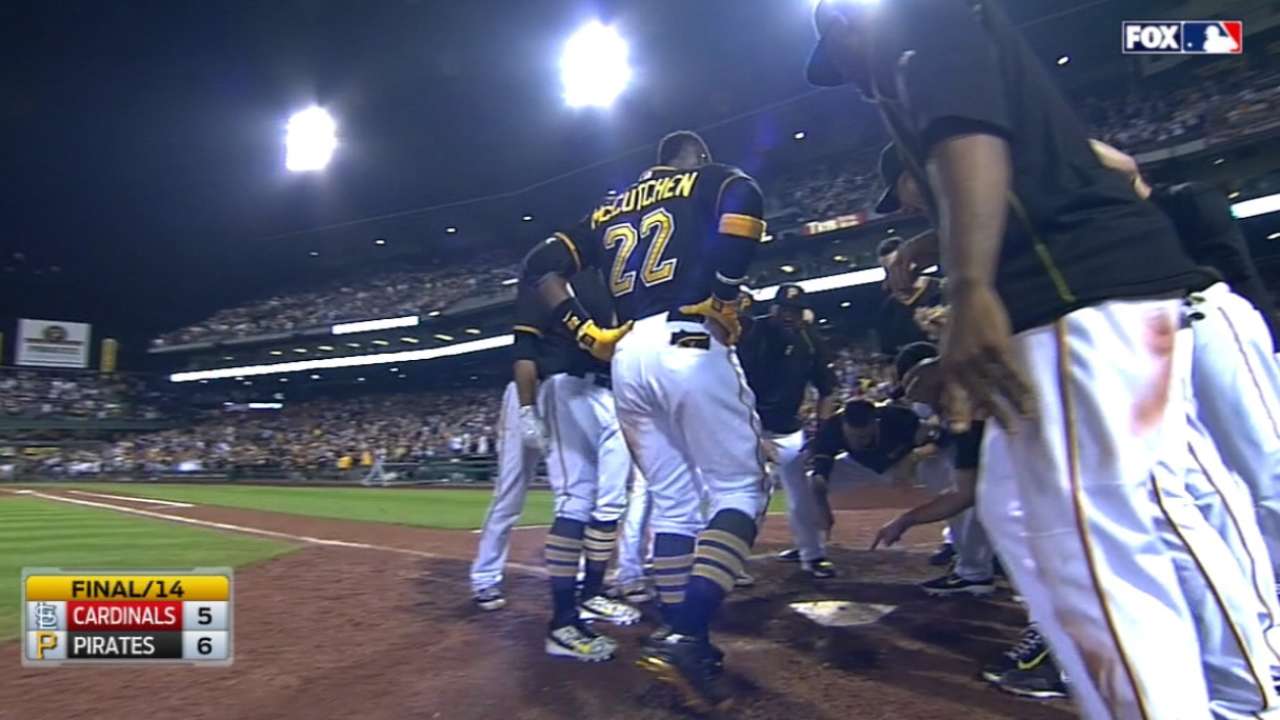 "It stings because you put yourself in that team's shoes," McCutchen said. "We go, 'Dang, we could have been there.' But we weren't there. It's a tough pill to swallow, but it's something you have to accept. ... You just move on."
So McCutchen moved on to the offseason, which he summarized on Monday as "quick." The winter brought a significant amount of change around McCutchen, as the Pirates traded second baseman Neil Walker and right-hander Charlie Morton, cut ties with first baseman Pedro Alvarez and watched A.J. Burnett retire.
While a number of familiar names will join McCutchen to form the core of this year's club, he admitted he was still meeting some of the newcomers.
"A lot of fresh faces," McCutchen said.
This time last year, McCutchen sat in front of his locker, the same place he stood on Monday afternoon, and wondered if the Pirates had enough to get back to the postseason. Clearly, they did.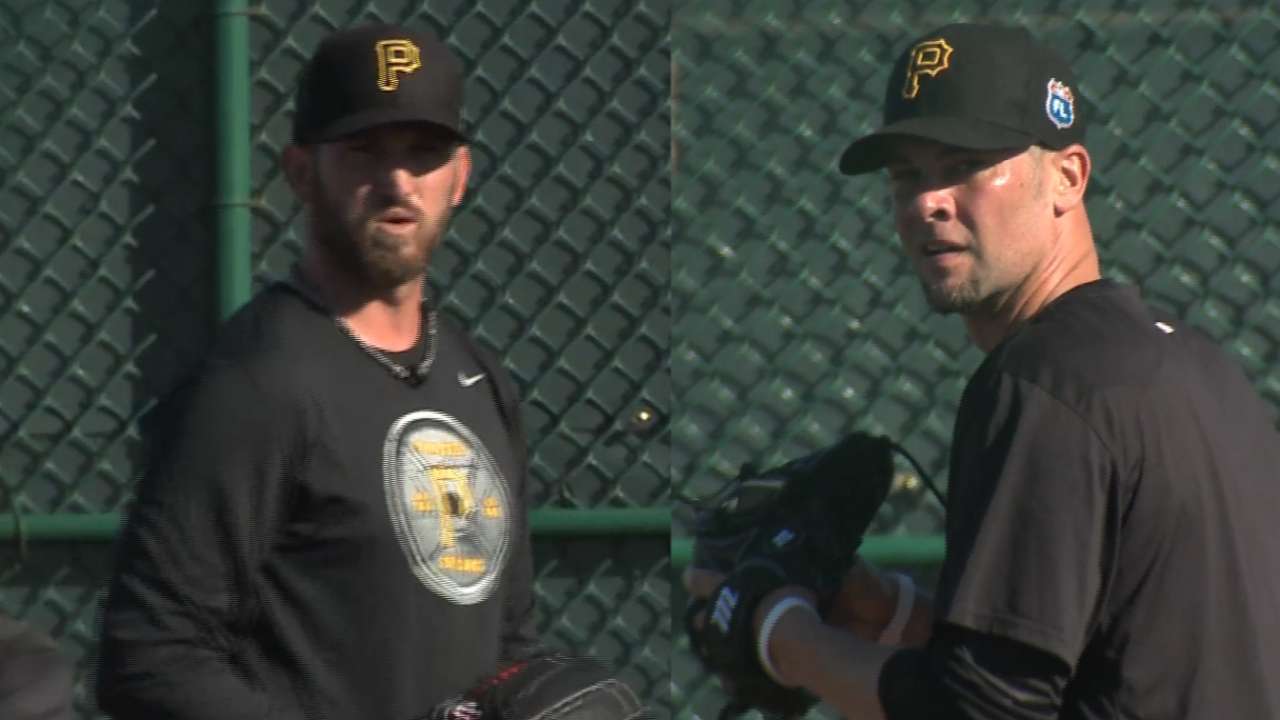 This year, it might be more appropriate for McCutchen to wonder if they have enough to avoid another Wild Card showdown. Do they?
"I trust what those guys up top are doing," McCutchen said. "I trust what [GM Neal] Huntington, [team president Frank] Coonelly, [Pirates chairman Bob] Nutting, I trust what all those guys are doing around us. That's their job, and it's our job as a team to go out and go play. It's worked for us in the past, so I'm just going to keep going out and doing my job.
"There's some things as a player we don't understand, but I'm sure they don't understand some things we do on the field. I'm just going to go out and play hard. We're going to work with what we've got, and I'm just looking forward to seeing what we can do."
Adam Berry is a reporter for MLB.com. Follow him on Twitter at @adamdberry. This story was not subject to the approval of Major League Baseball or its clubs.