Versatile Bergman provides value out of bullpen
Unsung right-hander was reliable for Rockies in hitter-friendly ballpark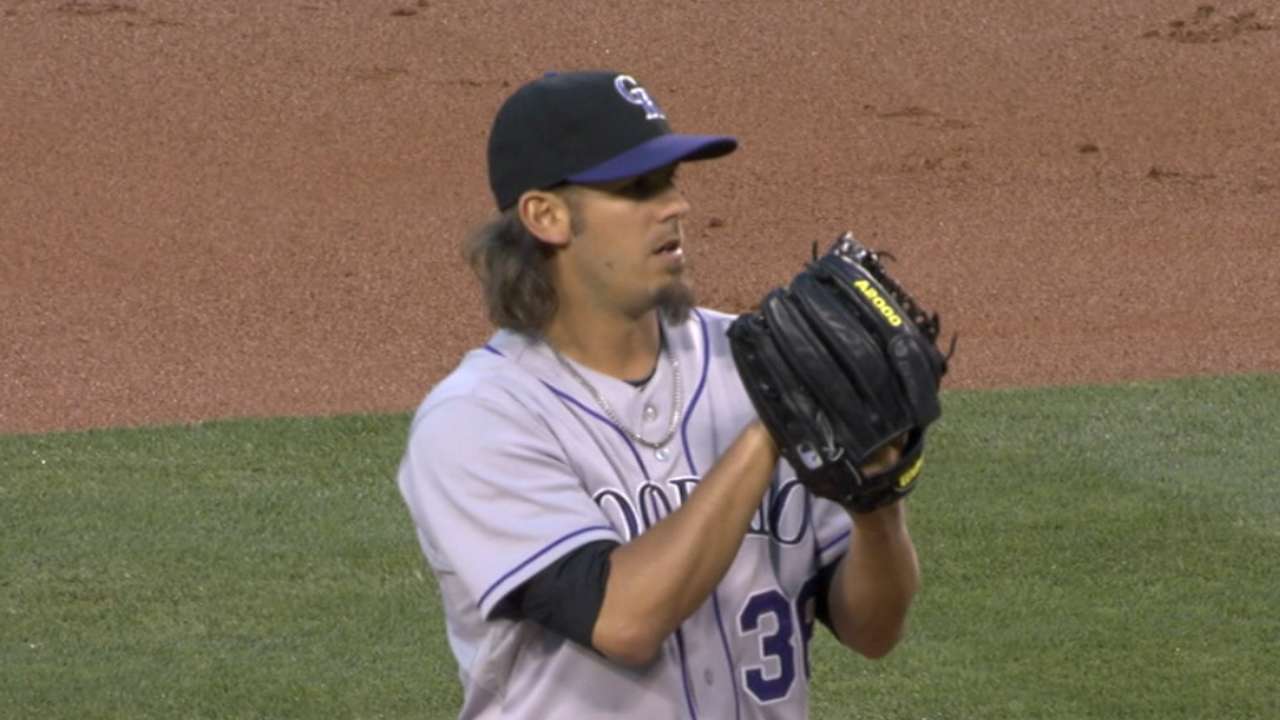 SCOTTSDALE, Ariz. -- Right-hander Christian Bergman isn't going to save your fantasy team, but in the Rockies' odd world, he proved to be a good rescue option last season.
In 30 games as a long and middle reliever (26 games) and spot starter (four), Bergman went 3-1 with a 4.74 ERA. Despite a low strikeout ratio (4.9 per nine innings), Bergman proved valuable to a team whose starters struggled and were out of the game early more often than was desirable.
"For the most part, there were a couple bad spots, but I was pretty consistent," Bergman said. "When things did go bad, I was able to recover from them and learn from them. I did a lot of different things last year. I started, did long relief and middle relief. I was happy with how that went."
Long relief is often considered mop-up duty, but not necessarily for a team that plays in the high-scoring environment at Coors Field. The ability to stem the tide when a starter is ineffective, and trust that the offense will score, can turn a potential loss into a win. The most extreme case of such was in 2000, when lefty reliever Gabe White -- also prone to fly balls -- went 11-2 with a 2.17 ERA in 67 games.
If Bergman can improve on or maintain his numbers (White followed his big year by going 1-7 with a 6.25 ERA in 69 games in 2001), he'll be an unsung, valuable guy in purple.
• Rockies' Spring Training information
"We go to that guy, that guy that can give us multiple innings," manager Walt Weiss said. "Christian has been durable. He's a strike-thrower. He handles lefties pretty well. You're not too worried about matchups. You can save a bullpen, which he did on numerous occasions last year.
"If he can go out there and gives us a couple of good innings, keep that other team from scoring, it gives us a chance to win late."
Bergman, who turns 28 on May 4, was a 24th-round Draft pick from UC-Irvine in 2010 who put up Minor League performances as a starter that the Rockies couldn't ignore when they needed help in '14. He went 3-5 with a 5.93 ERA in 10 Major League starts that season.
Last spring, Bergman's simple, strike-throwing work didn't earn him a rotation spot, but it was good enough for the bullpen. This year, Bergman is preparing again as if he's a starter, but he will be ready for multiple innings out of the 'pen.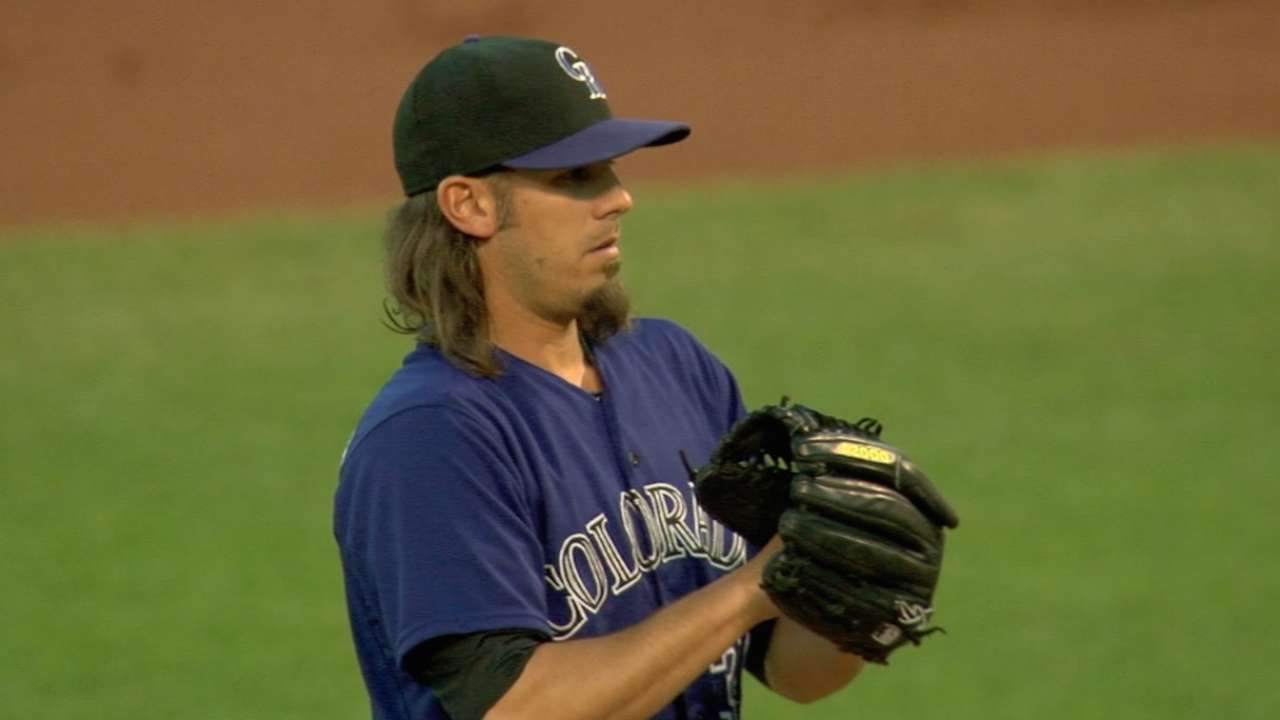 "I don't want to complicate it any more than that," Bergman said. "Obviously, [starting] would be nice, but I've said it before. I'm not going to say, 'No, I don't want to do that. I just want to start.' Or vice versa. One of the things I think I do well is be flexible."
The Rockies have lefties Chris Rusin (who is out of Minor League options) and Tyler Matzek, as well as numerous right-handed candidates for rotation spots who could fall into the bullpen. There's also righty Miguel Castro, part of the Troy Tulowitzki trade with the Blue Jays, who has been in both the rotation and bullpen. Castro is being prepared as a reliever, Weiss said, but his youth and ability to pitch multiple innings could mean a season-opening roster spot.
Or it may be that Bergman is so nice the Rockies will do it twice, as in carry two multi-inning relievers. Because long homestands can be hard on their bullpen, the Rockies usually go with eight relievers instead of the normal seven.
"Having more than one is certainly functional for us, and valuable," Weiss said. "It's hard to sit here and say who those guys are right now."
But Bergman's work in the role last season is not to be forgotten.
"I don't look at [my role as mop-up duty]," Bergman said. "I pitched in a lot of games where I had to come get some innings in where we don't blow everyone else out ... and we ended up winning those games."
Thomas Harding is a reporter for MLB.com. Follow him on Twitter @harding_at_mlb, listen to podcasts and like his Facebook page. This story was not subject to the approval of Major League Baseball or its clubs.