Royals' tight bond attracted Gee
Veteran righty battling to earn spot on staff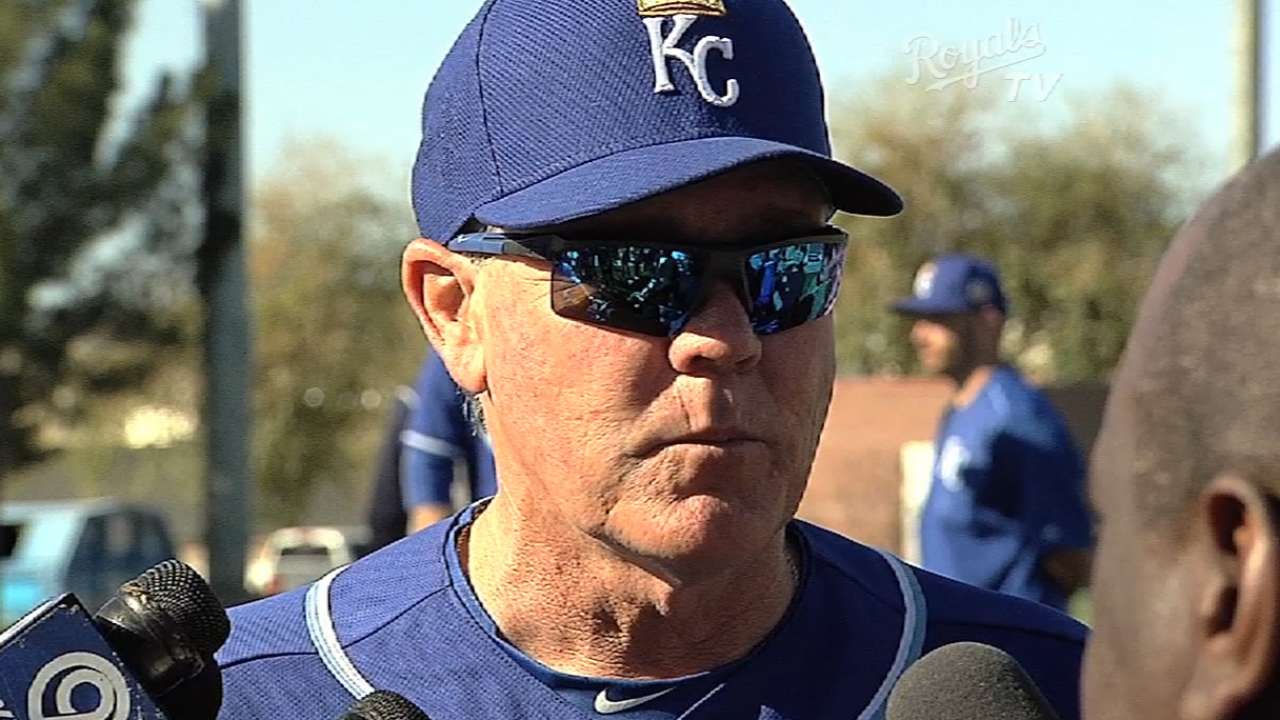 SURPRISE, Ariz. -- One of the factors that drew right-hander Dillon Gee to sign a Minor League deal with the Royals this offseason was his observation that they seemed like a tight-knit group.
"You can tell chemistry-wise it was a big factor in the [World] Series," Gee said. "I was watching because the Mets were in it. You can tell they all have each other's back. And now I get here and I see the sense of expectancy to win. I like that."
• Royals' Spring Training info
Gee, who was the Mets' Opening Day starter in 2014 after going 12-11 with a 3.62 ERA the season before, probably has the inside track for a spot on the staff. Still, Gee is in the unusual position of having to fight for a job.
"I try not to think too much about it," Gee said. "The less you think about it the better. There probably is a little bit of feeling that you have to be sharper early on, but then again it's a long season."
Gee said he has no preference whether he makes the team as a starter or a reliever.
"I'm at the point now I just want to be happy wherever I am and contribute wherever I am," he said. "If it's in the bullpen throwing an inning or two, or starting, it doesn't matter. I just want to contribute."
Jeffrey Flanagan is a reporter for MLB.com. Follow him on Twitter at @FlannyMLB. This story was not subject to the approval of Major League Baseball or its clubs.