Orlando proudly displays ink of Royals debut
SURPRISE, Ariz. -- Royals outfielder Paulo Orlando's only intention in terms of an offseason tattoo addition to his body was to create an extension on an existing one on his arm.
"But my friend who does my tattoos [in Sao Paulo, Brazil] said he didn't really have time to work on that one on the arm," Orlando said.
Orlando thought that was the end of it, but then he suddenly had a brainstorm: Why not get a tattoo on his back of the World Series championship trophy?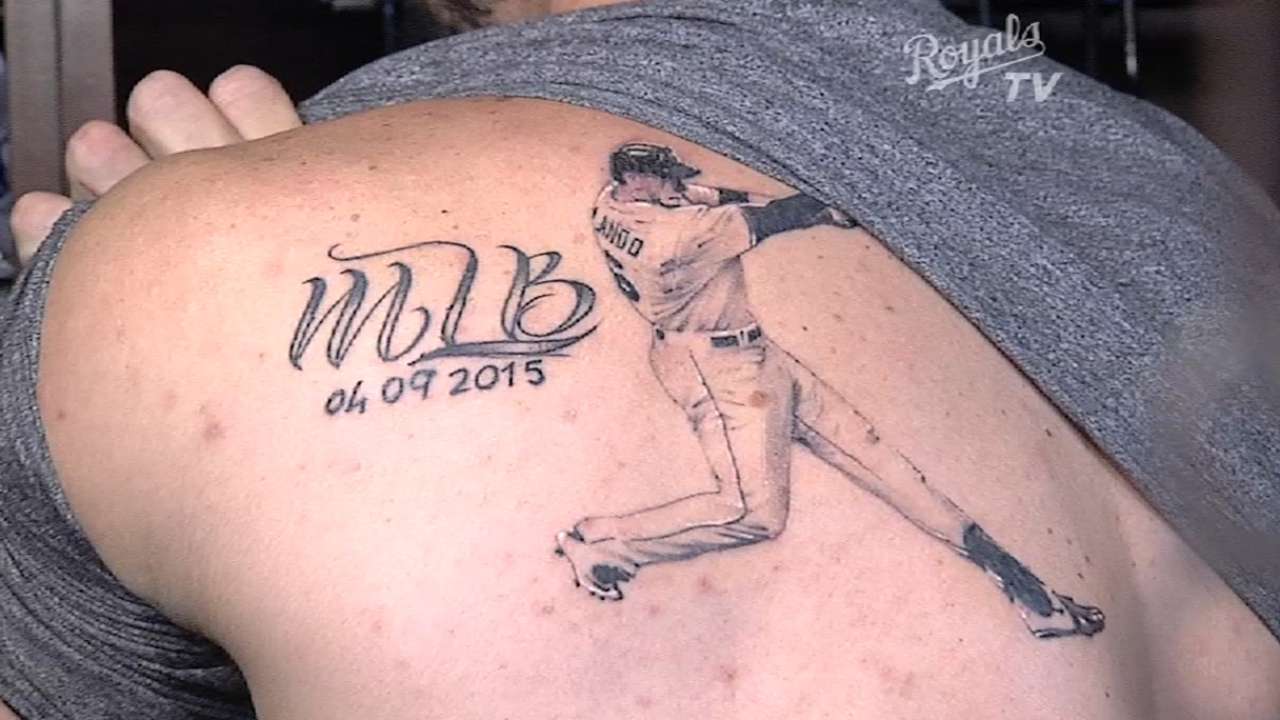 "I thought that would be quick and easy, and that's when my friend said, 'Hey, why not have [a tattoo] of you playing?'" Orlando said. "He doesn't know much about baseball, but he said to get a photo of me playing baseball.
"So then I thought I would get a photo of me making my [Major League] debut [April 9, 2015]. And then he got really excited. So he did it."
Orlando was so pleased with the result that he posted a photo on Instagram.
"I really like it," he said, smiling.
Jeffrey Flanagan is a reporter for MLB.com. Follow him on Twitter at @FlannyMLB. This story was not subject to the approval of Major League Baseball or its clubs.