Pedroia: Red Sox enter '16 with 'ton of talent'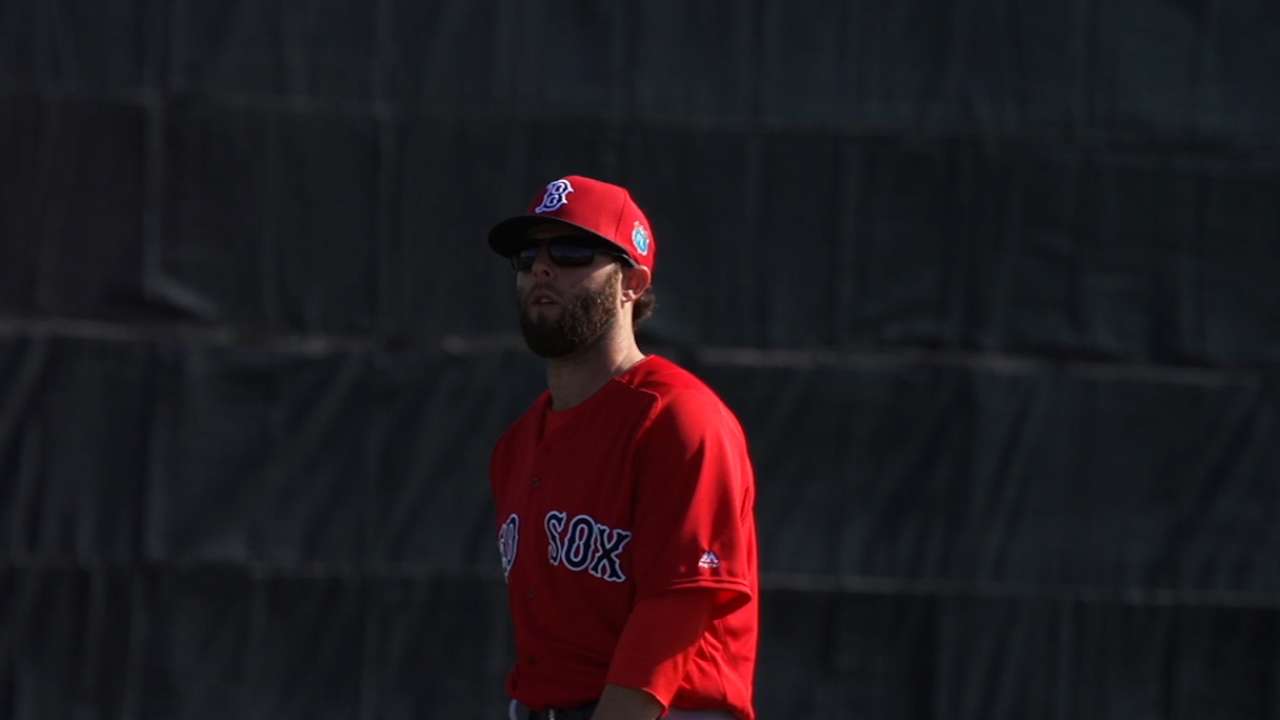 FORT MYERS, Fla. -- Dustin Pedroia could have arrived to Spring Training a couple of weeks ago with some of his young, eager teammates, but the second baseman explained his reasoning for picking Monday as his first day in typically humorous fashion.
"I don't show up when we wear shorts," said Pedroia. "This isn't softball. We wear pants. I'll come when we wear pants, and go to work."
And there Pedroia was on Monday -- still a day ahead of reporting day -- in his uniform pants and already in midseason trash-talking form.
While a teammate took hacks in the batting cage, Pedroia hollered, "I thought you guys had already been here two weeks. You're swinging that thing like a sword."
• Spring: Tickets | Ballpark | 40-man roster | NRIs
Later, as he threw to new first baseman Hanley Ramirez, Pedroia hollered, "Don't be afraid to bend your knees."
Ramirez howled with amusement.
Entering his 10th full season with the Red Sox, Pedroia is still very much the engine that makes the team go.
After David Ortiz's retirement following the end of this season, Pedroia will become the team's longest-tenured player. But really, nothing will change.
From basically the minute Pedroia established himself as a cornerstone player, he has been leading the Red Sox -- both by example and by his nonstop chirping.
"I'd like to think that every year I've taken the same approach and prepared myself and tried to get ready to do whatever I can for the team," said Pedroia. "If the younger guys see how I prepare and get ready for a season and play each day, then that's great. That's the only thing I'm thinking about."
In Pedroia's first three seasons, the Red Sox made it to the postseason. Yet he's been forced to watch the most exciting time of year from his living room in five out of the last six years, with Boston finishing in fifth place the last two seasons.
"It's tough. Any time you don't win the last game, it's not fun," Pedroia said. "It doesn't matter what place you're in. If you don't win your last game, your season is a failure. It's very difficult to win a World Series. We all know that. That's why we play. That's why we work so hard. We're going to try to accomplish that."
While Pedroia was in the middle of his grueling winter workout sessions, the Red Sox gave him an added boost of energy by acquiring David Price, Craig Kimbrel, Chris Young and Carson Smith.
"I'm very excited. We've got a ton of talent," said Pedroia. "It's just a matter of putting it together, playing together, and winning games. Obviously expectations every year for this team are high. We understand that. We're going to go out and prepare to try to win as many games as possible."
To do that, the club needs bounce-back performances from Ramirez and Pablo Sandoval.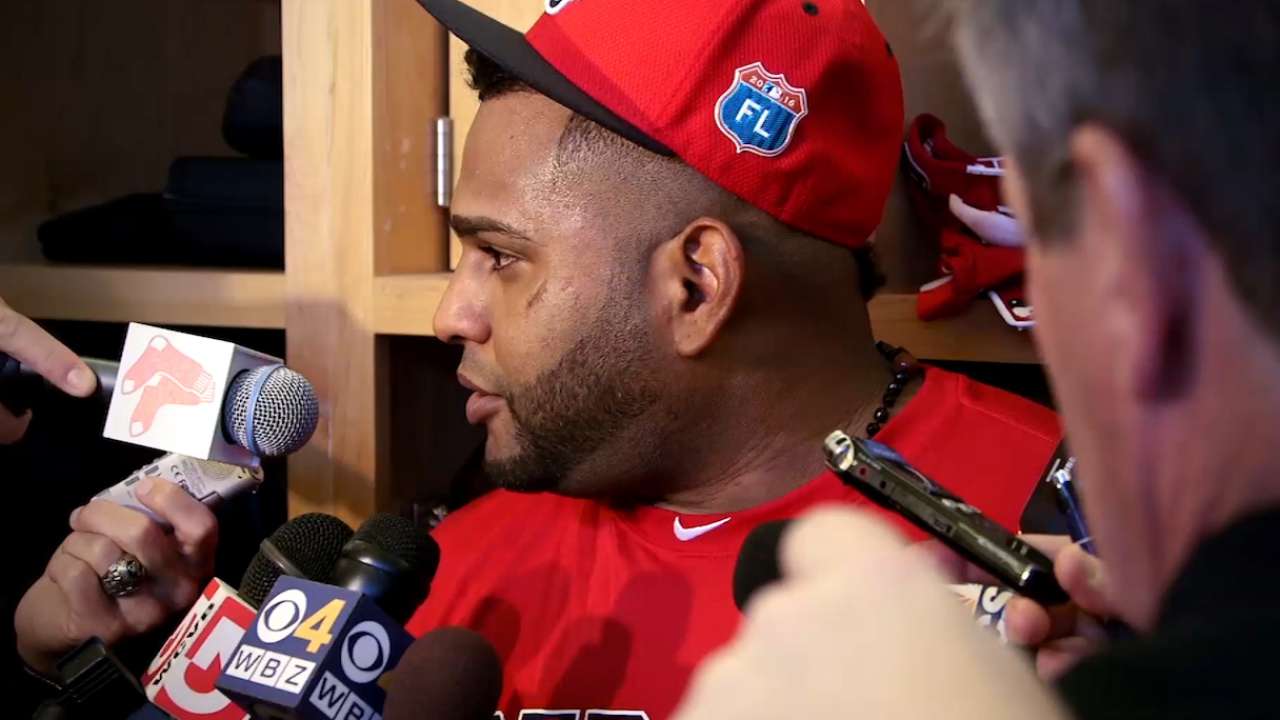 "I'm very confident in them," Pedroia said. "Listen, this is a tough place to come in and hit .330. The expectations, sometimes you can't live up to them. You just have to be yourself. They will. It takes time. They've got to realize that we're all in this together and we're trying to win the World Series. That's all we can do is have each other's backs, go out there and work hard every day and try to get better every day."
A member of two World Series championship teams, Pedroia knows that winning teams are built on much more than statistics.
"You've got to, one through nine, be a tough, grinding lineup that finds ways to score runs, hit home runs, steal bases, score runs any way you can," Pedroia said. "And you've got to pitch and play defense."
Pedroia was limited by a right hamstring injury last season, but he is full speed ahead entering 2016.
"Yeah, I feel great and ready to go," Pedroia said. "There's no limitations on me. I'm ready to go out and do whatever I'm asked from the team."
Ian Browne is a reporter for MLB.com. Read his blog, Brownie Points, and follow him on Twitter @IanMBrowne. This story was not subject to the approval of Major League Baseball or its clubs.