Week Ahead: Full squads readying for action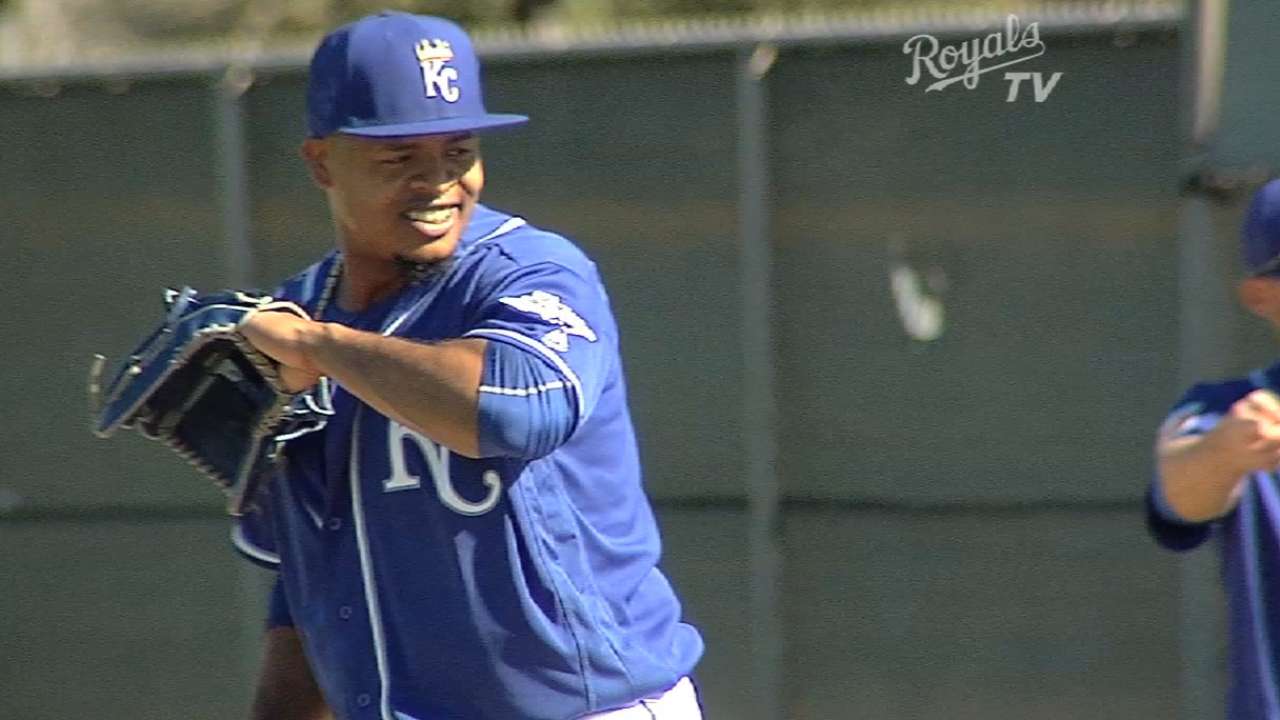 Pitchers and catchers are already there. Position players are all due this week.
Spring Training is in full glory in Arizona and Florida, and already storylines are percolating as players show up to greet the new realities of all 30 Major League teams.
The week ahead will bring more news as the infielders and outfielders arrive, but there are already quite a few intriguing news nuggets to keep an eye on.
Like, for example, will Ian Desmond sign anytime soon?
Desmond is a 30-year-old shortstop who has averaged 22 homers per season for the past four years, and he's still an unsigned free agent, although that could change soon.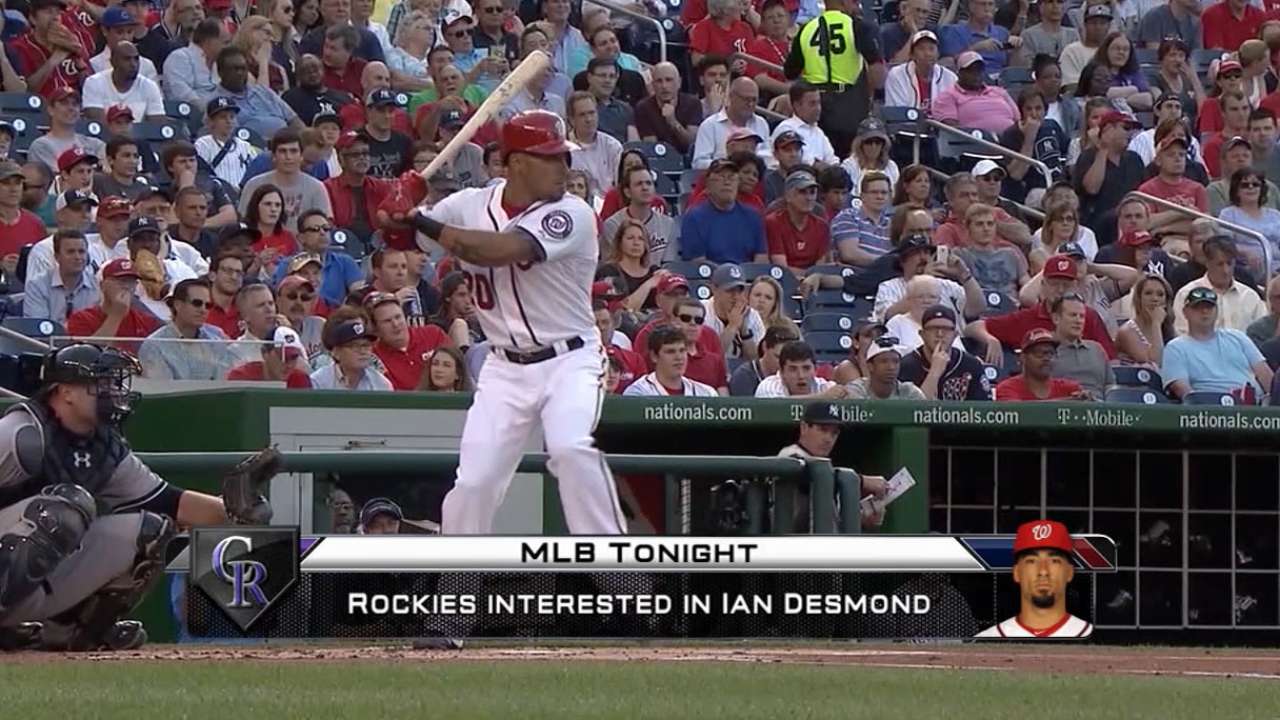 There have been rumblings about the Rockies, White Sox and Rays being in on Desmond of late, and while the cost might have gone down after a quiet offseason, he still provides pop at a premium position, and a team would theoretically want a guy like him in camp sooner than later.
Desmond will cost a Draft pick and possibly a multiyear deal, but he is one of the best remaining free agents on the board and his situation is one to keep an eye on.
Meanwhile, the defending World Series-champion Kansas City Royals would like to improve their starting pitching and not have to be quite so reliant on the dominant bullpen that helped them prevail in a stirring October run and beat the New York Mets in a five-game Fall Classic.
Enter Jason Vargas, their veteran left-hander who's recovering from Tommy John surgery on Aug. 5 of last year? It seems like a long shot, but Vargas is in camp in Surprise, Ariz., saying he's healthy and throwing from 75 feet.
"It feels great," Vargas said. "It really does. Feels way better than before."
If Vargas could be ready by the end of the year and the Royals are bound for postseason play for the third consecutive year, he could join a deep rotation with a lot of options in Yordano Ventura, Ian Kennedy, Chris Young, Danny Duffy, Kris Medlen and maybe even Dillon Gee.
The Angels might not have to wait that long, but it looks like they will have to wait a little on their venerable slugger, Albert Pujols, who is still recovering from November surgery on his right foot and will not be participating in defensive drills when he shows up at Tempe Diablo Stadium this week. The words "disabled list" immediately come to mind once some simple mathematics are applied regarding Spring Training and Opening Day, but Angels manager Mike Scioscia still has hopes.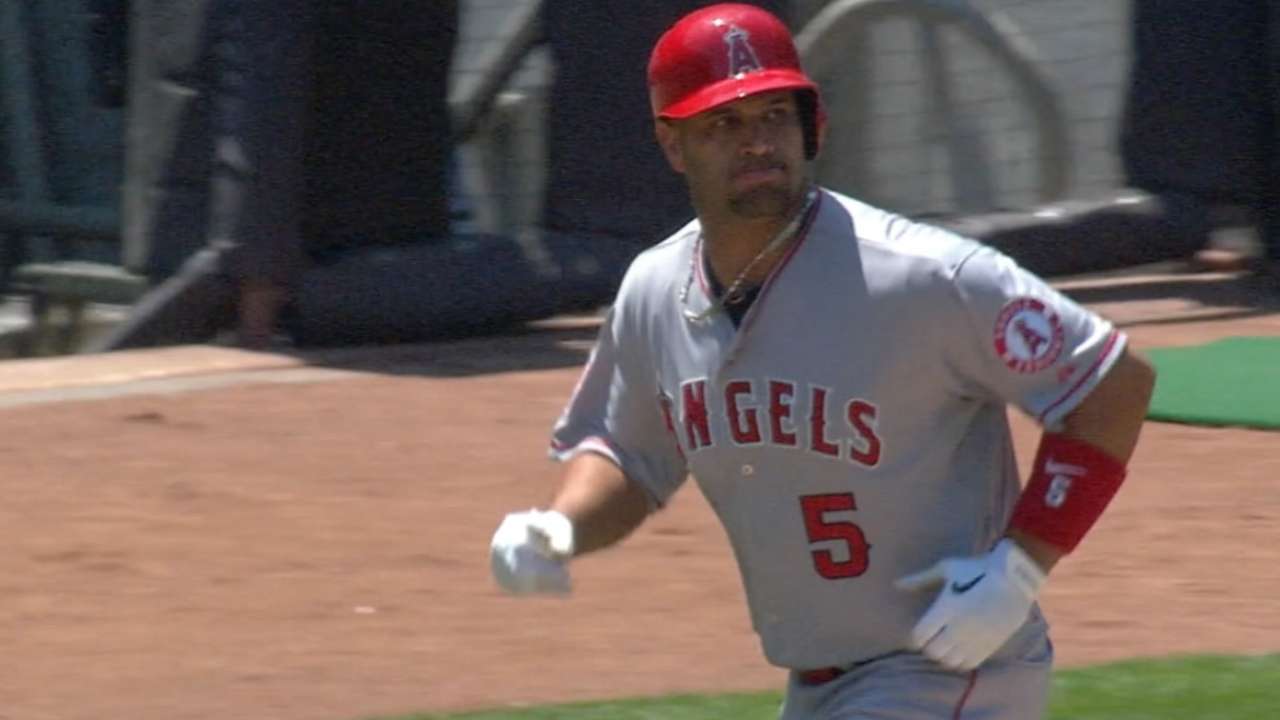 "If you know Albert, you know that he's always come back quicker than any timeline he's ever been given," Scioscia said. "But we're definitely not going to try to sacrifice the lion's share of the season to get him back maybe two weeks before he should. When he's ready, he's ready."
Jake Arrieta seems ready to build off his National League Cy Young Award season in 2015 for the Cubs, but that season and postseason taxed the right-hander, who went 22-6 with a 1.77 ERA, to the tune of 248 2/3 overall innings, almost 100 more than he pitched the previous season.
To that end, Cubs manager Joe Maddon already said that the team might not let Arrieta finish certain games during the season in a big-picture attempt to be "proactive," and Arrieta appears to be all-in with that stay-fresh philosophy.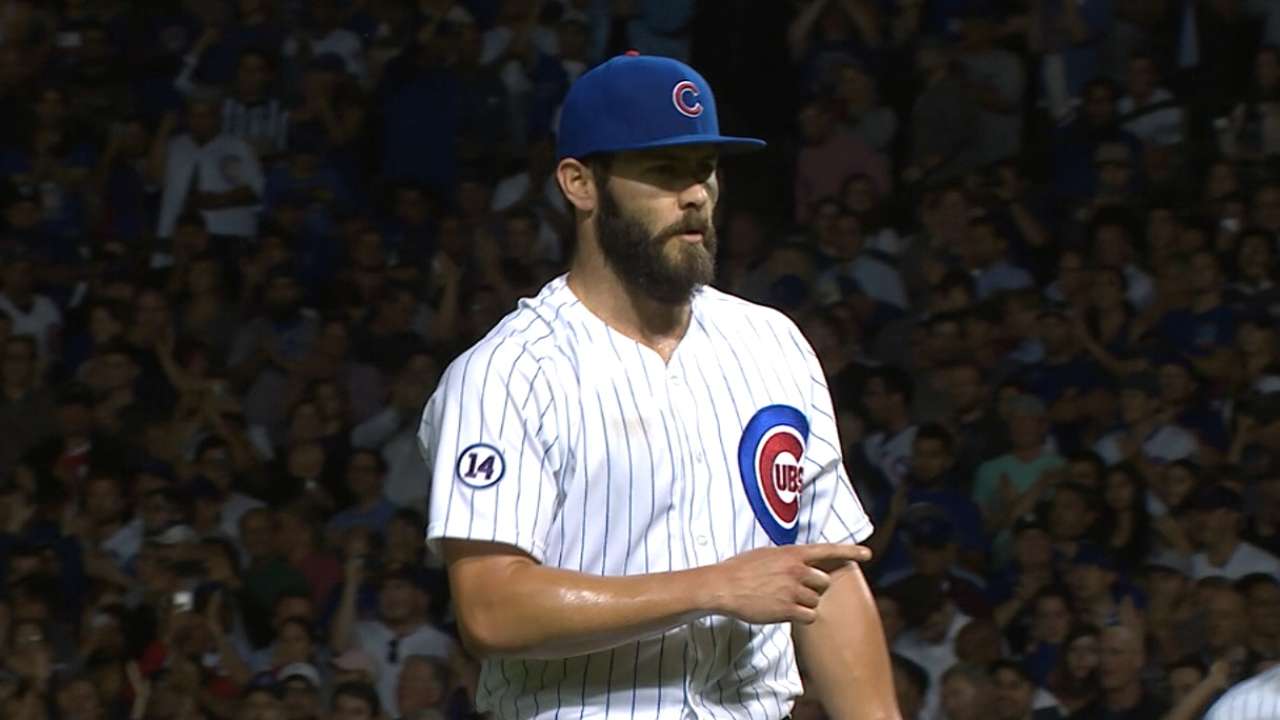 "[Going deep in games] looks good on paper," Arrieta said. "But a ring looks a little better at the end of November. … It's more about the team than anything individual, whether it's me or [Jon Lester] or Anthony Rizzo. It's a collective mindset, and I think it's obvious, even this early in camp, is that all we care about is winning."
The same goes, and, really, has always gone for Adrian Beltre, who hobbled along during his Texas Rangers team's American League Division Series loss to the Blue Jays last year while suffering from a bad back and also had a torn left thumb ligament that he had repaired in the offseason.
Now Beltre is healthy, aging well (he'll be 37 soon) and possibly the soon-to-be recipient of a contract extension.
"I still think he is one of the best third basemen in the game," Rangers general manager Jon Daniels said. "I think we are fortunate to be in a spot where we have options. We like the guys we have here, but if there is something to be worked out with Adrian, we would like to."
Doug Miller is a reporter for MLB.com. Follow him on Twitter @DougMillerMLB. This story was not subject to the approval of Major League Baseball or its clubs.