Transformed Gillaspie displays new maturity
Standoffish in his first stint with Giants, infielder is now outgoing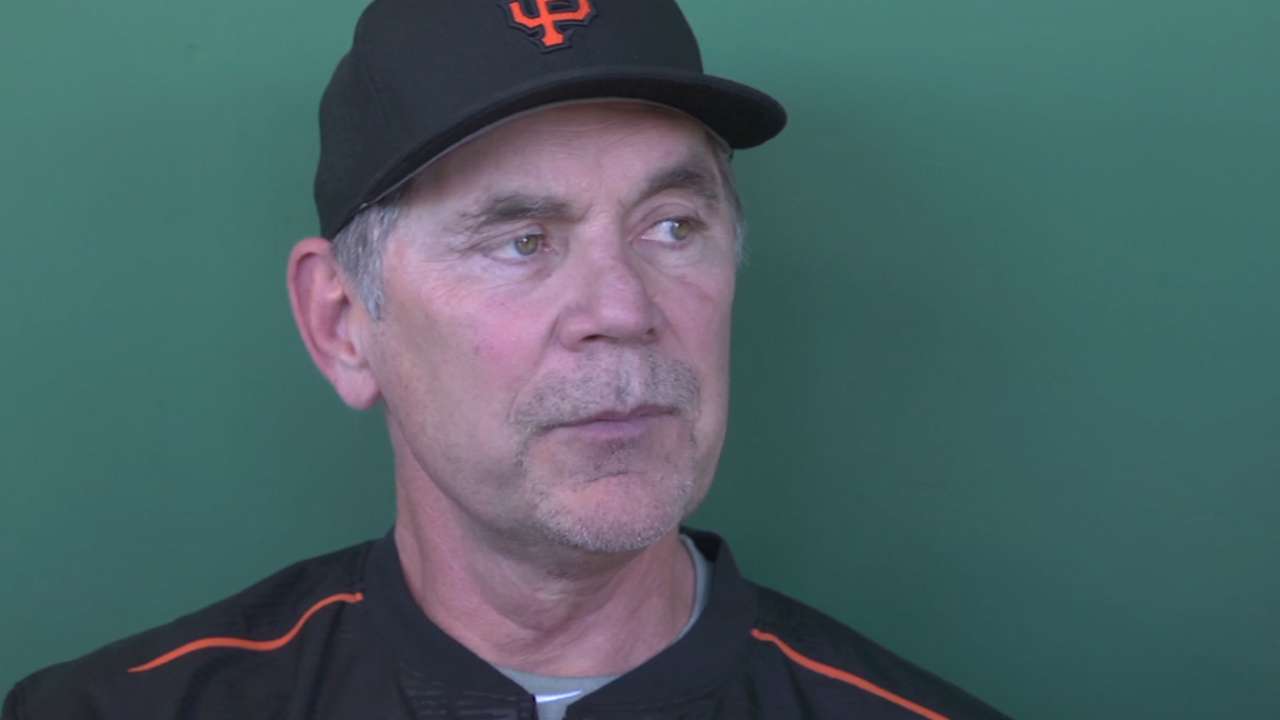 SCOTTSDALE, Ariz. -- Conor Gillaspie couldn't have transformed himself more if he converted to pitching, switched to throwing left-handed and shaved his scalp bald.
Gillaspie, the 28-year-old infielder in camp as a non-roster invitee, visited the Giants' clubhouse Sunday and dispensed handshakes and bro-hugs to virtually everybody he saw, including reporters. By contrast, the Gillaspie whom the Giants traded to the White Sox in February 2013 would have tried to slip in and out of Scottsdale Stadium unnoticed, speaking to as few people as possible and avoiding eye contact.
Baseball lifers will tell you that on the professional level, the game isn't all about championships, statistics and money. It's about relationships, the bonds with others that endure long beyond retirement. Once wary, but now welcoming, Gillaspie is lucky to have learned this.
• Spring Training: Schedule | Tickets | Information
"And I'm not even talking baseball. I'm talking, can I walk in a clubhouse and have 10 to 15 guys say, 'You know what? This is a great guy. This is a guy we can talk to. This is a guy who, if you have problems anywhere in life, this is a guy we want to be around and chat with.' By being able to go somewhere else, that gave me a chance to do that and I'll continue to better myself as a person."
Gillaspie said that in retrospect, he benefited from stewing in his quiet misery with the Giants.
"I think it was good for me because I had to learn quickly and I learned very fast how awful I was on certain things. If I could go back and do it again, I probably would have done it differently."
In a sense, Gillaspie is indeed receiving a second chance. He said that though four or five other teams expressed interest in him, the Giants offered opportunity as well as comfort. If former third-base coach/musician Tim Flannery were here, he might provide accompaniment for Gillaspie's return by singing this line from his song "Right or Wrong": "It's never too late to be the person you were meant to be."
Chris Haft is a reporter for MLB.com. Read his blog, Haft-Baked Ideas, follow him on Twitter at @sfgiantsbeat and listen to his podcast. This story was not subject to the approval of Major League Baseball or its clubs.